4 Gardening Scenarios Where It's Best to Call In the Pros
DIY is a popular word, and YouTube videos can teach you almost anything these days. But is that always the best route to go?
While we respect your willingness to try it yourself and we understand the importance of managing your budget, certain scenarios require some skill & expert advice.
If you face one of the following scenarios, it may be time to ask for some help from your local gardening professionals.
Anything Relating to Your Power Lines
This is a rule you should teach everyone in your household: if gardening takes you near the power lines, you need to outsource.
This is often the case when it's time to trim your trees. You may not have realized just how quickly those branches are growing, and at the end of the summer they're almost touching the power lines.
First of all it's probably the local authorities' and power line workers' responsibility to cut them down anyway. Secondly, it only takes one misstep and you can end up falling against the live wires. Don't do this yourself!
Damaged Trees
Even a general trimming of trees can quickly turn dangerous if you're working on damaged trees. A vicious storm or parasites may have weakened trees in your garden. Many plants may never recover.
With a weakened structure, you have no idea where that tree will fall or which branches are still strong enough to support you. Call in the pros on this one. With their knowledge and proper safety harnesses, they will remove the damaged growth piece by piece.
Problems With the Pipes
The idea of having your gas or water pipes dug up is enough to put most homeowners in a bad mood. Important tip: don't wait for a small problem to become a big one.
A telltale sign of plumbing problems is when water collects in a certain grassy area or you see your paving is wet. It could be the roots of a tree that damaged the pipes, but removing the cause won't fix the problem. And don't think you'll fix it all yourself. You need pros with handy tools such as inflatable pipe plugs that will locate the problem and repair it with the least amount of damage to the surrounding area.
Pests Require the Pros
Another unwelcome sight is when you realize you have pests that are chewing on your plants or contaminating the garden. You'll find many DIY solutions at the store for rats, bugs and other pests, but they often only minimize the plague; it's rarely destroyed completely.
A better solution is to call a pest control company that knows how to track down the nest and eliminate the problem.
Final Thoughts
You know how to look after your property, but more often than not DIY projects lead to temporary fixes, not long-term solutions. Know when you've reached your limits and call in the professionals so you can enjoy your garden again.

Unique Gadgets Every Gardener Should Have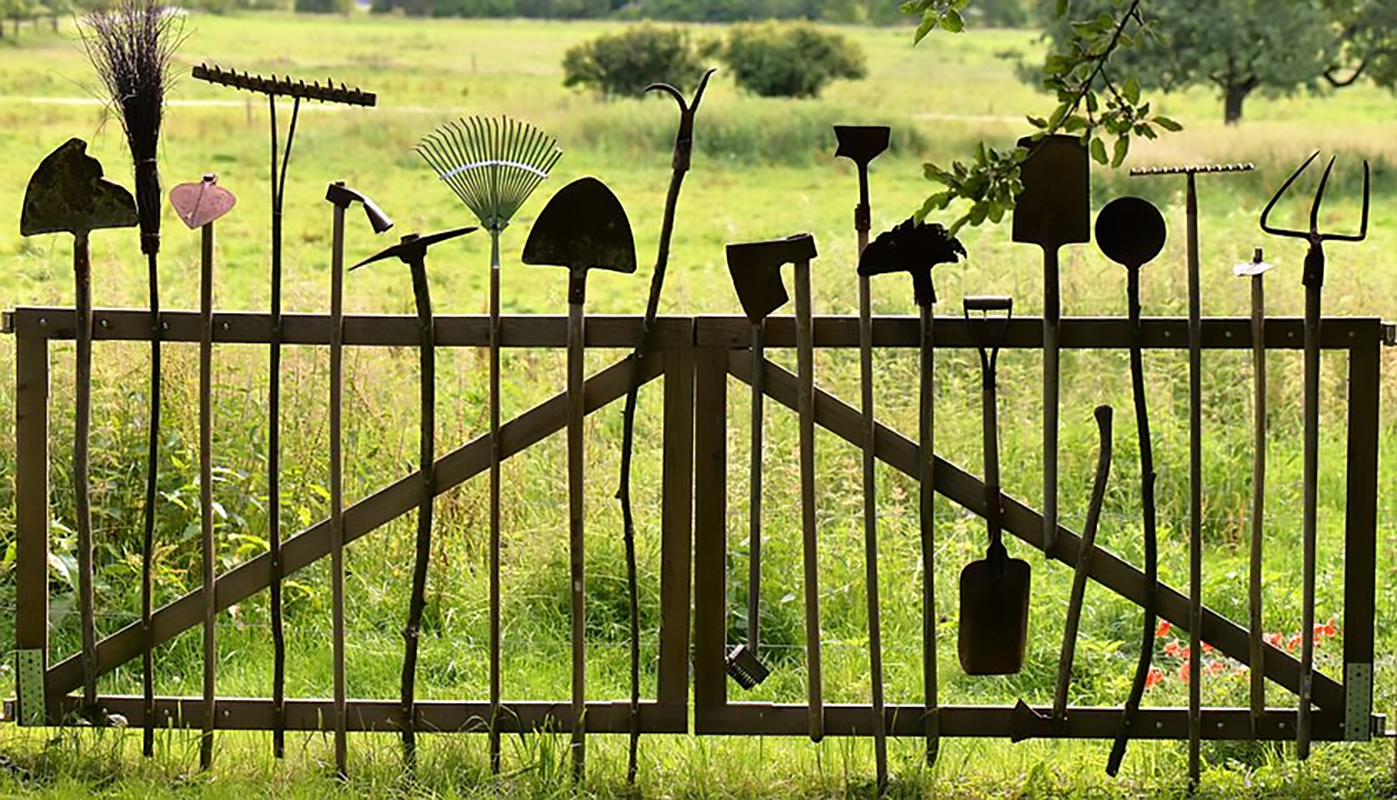 Every experienced gardener knows that they must have the necessary gadgets to help them in their hobby. If you have a parent who loves gardening, you may realize that they may have everything they need when it comes to pots, fungicide, and other needs for their plants. Still, there are likely to be some gadgets that are missing from their arsenal. Here are a few that you should consider:
Thermal Weeder
Weeds are a gardener's worst enemy. A considerable part of maintaining their garden is often spent on weeding. Those who want to make sure that they can spend their time potting and repotting their plants should make sure they have a thermal weeder. This gadget helps to blast away weeds with a temperature that can reach up to 600 degrees Celsius. Even deep-rooted weeds are easily killed within minutes. Since it utilizes temperature, there's no need to use dangerous chemicals that can harm their plants.
Rolling Composter
Serious gardeners know how important it is to have their own compost pile at home. These compost piles can grow into compost heaps that will usually take several months of turning. Not only is this time-consuming, but it is also back-breaking. Having a rolling composter can get this job done within weeks. All you have to do is to place all your waste ingredients into the composter and roll it, cutting down on any back-breaking hours spent on your compost mounds.
Digital Soil Tester
Gardeners need to check the quality of their soil before planting anything always. Often, these gardeners will use an old-fashioned kit. Since soil quality will usually change, it can be a time-consuming activity. With a digital soil tester, it will be easier to check for soil quality with a simple touch of the button. The great thing about this tester is that it can also help them test their garden whenever they like.
Tool Sharpener
Most gardeners will have tools for pruning, hoeing, cutting, grafting, and even trimming, but most of them will never think about buying a sharpener, a special piece of gear that can help them sharpen a multitude of their tools. So if you have the same issue, you should consider having a multi-tool sharpener.
Mobile Potting Bench
A gardener will spend a lot of time potting and repotting their plants. When plants need to propagate, gardeners will need to put their little plant babies into their own little pots. To make the process as organized as possible, it needs to be done on an organized work station. For many gardeners, their potting areas often end up cluttered. One way to prevent this is to have a mobile potting bench that you can easily take around your garden.
Herb Aero Garden
If you are a gardener, you probably spend most of your time outdoors, perhaps even in extreme weather. If you want to be able to continue gardening while indoors, you should buy yourself an herb aero garden. It is a great alternative if your indoors do not have the appropriate lighting to accommodate most of your plants.
When you think of a gift for your parents, you always have to think about their hobbies. If they are avid gardeners and love to play with soil and plant many different species, gifting them with these gardening gadgets will surely be a hit.