4 Gardening Scenarios Where It's Best to Call In the Pros
DIY is a popular word, and YouTube videos can teach you almost anything these days. But is that always the best route to go?
While we respect your willingness to try it yourself and we understand the importance of managing your budget, certain scenarios require some skill & expert advice.
If you face one of the following scenarios, it may be time to ask for some help from your local gardening professionals.
Anything Relating to Your Power Lines
This is a rule you should teach everyone in your household: if gardening takes you near the power lines, you need to outsource.
This is often the case when it's time to trim your trees. You may not have realized just how quickly those branches are growing, and at the end of the summer they're almost touching the power lines.
First of all it's probably the local authorities' and power line workers' responsibility to cut them down anyway. Secondly, it only takes one misstep and you can end up falling against the live wires at no parking signs. Don't do this yourself!
Damaged Trees
Even a general trimming of trees can quickly turn dangerous if you're working on damaged trees. A vicious storm or parasites may have weakened trees in your garden. Many plants may never recover.
With a weakened structure, you have no idea where that tree will fall or which branches are still strong enough to support you. Call in the pros on this one. With their knowledge and proper safety harnesses, they will remove the damaged growth piece by piece.
Problems With the Pipes
The idea of having your gas or water pipes dug up is enough to put most homeowners in a bad mood. Important tip: don't wait for a small problem to become a big one.
A telltale sign of plumbing problems is when water collects in a certain grassy area or you see your paving is wet. It could be the roots of a tree that damaged the pipes, but removing the cause won't fix the problem. And don't think you'll fix it all yourself. You need pros with handy tools such as inflatable pipe plugs that will locate the problem and repair it with the least amount of damage to the surrounding area.
Pests Require the Pros
Another unwelcome sight is when you realize you have pests that are chewing on your plants or contaminating the garden. You'll find many DIY solutions at the store for rats, bugs and other pests, but they often only minimize the plague; it's rarely destroyed completely.
A better solution is to call a pest control company that knows how to track down the nest and eliminate the problem.
Final Thoughts
You know how to look after your property, but more often than not DIY projects lead to temporary fixes, not long-term solutions. Know when you've reached your limits and call in the professionals so you can enjoy your garden again.

5 Tips For Selecting The Right Fountain Pump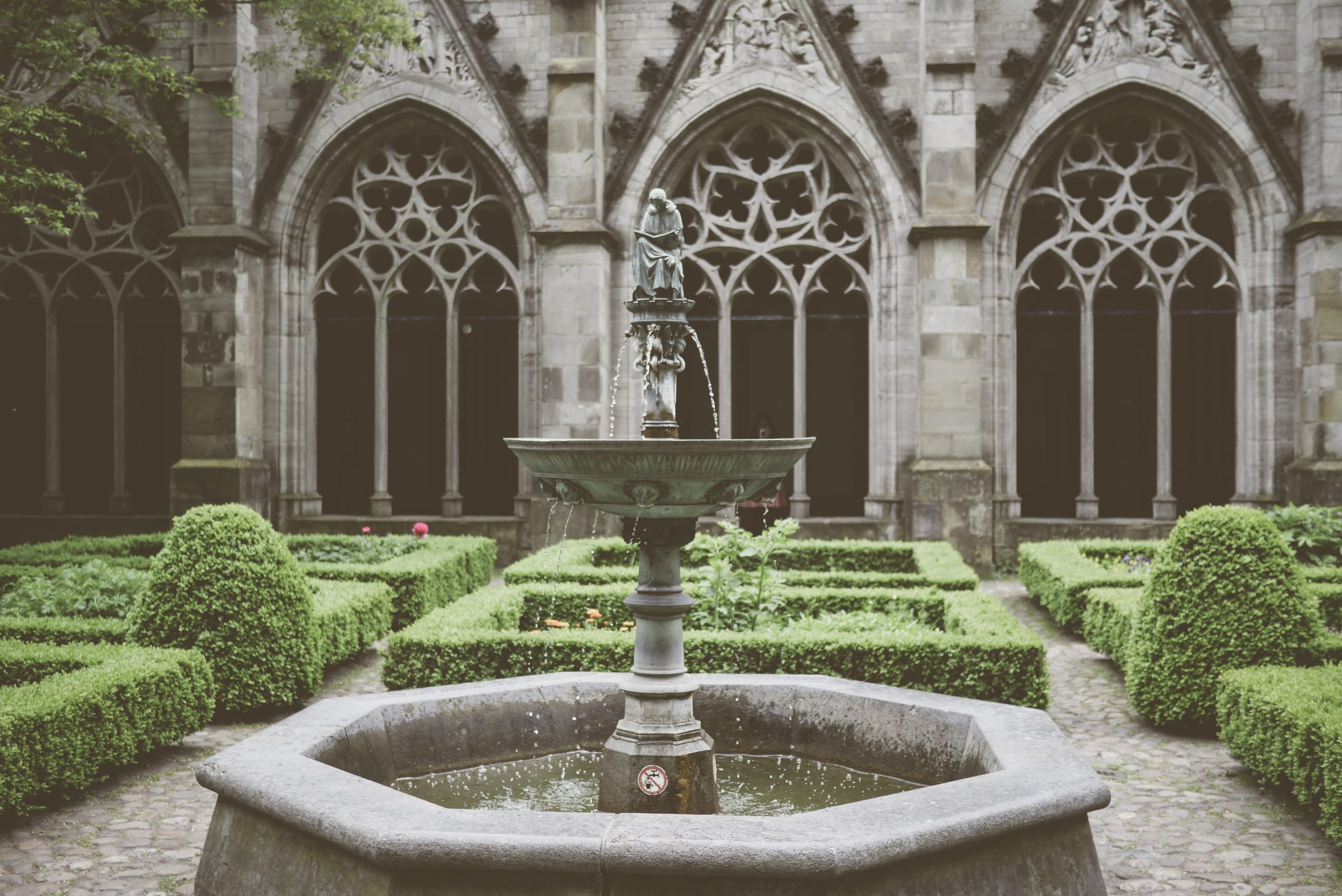 Fountains are a beautiful addition to any garden or backyard. They bring a sense of tranquility and ambiance to your outdoor space. One essential component of a fountain is the pump. The right pump can make all the difference in your fountain's overall aesthetics and functionality. However, with so many options available, choosing the right one can be daunting. That's why we've compiled this guide with five tips to help you select the right fountain pump for your needs. Whether you're a seasoned fountain owner or a beginner, these tips will help you make an informed decision and ensure your fountain runs smoothly for years. So, let's dive in and explore the world of fountain pumps!
Tip #1: Determine The Flow Rate And Head Height Of Your Fountain
The first step in selecting the right FountainTechPumps fountain pump is to determine your fountain's flow rate and head height. The flow rate refers to the amount of water that flows through the pump per minute. The head height refers to the vertical distance between the pump and the top of the fountain. These two factors are critical in determining the size and power of the pump that you need. When choosing a pump, it's important to find one that can handle your fountain's flow rate and head height. A pump with too little power will not be able to circulate enough water, while a pump with too much power will waste energy and create too much turbulence. To determine the flow rate and head height of your fountain, measure the fountain basin's diameter and the fountain's height. Then, use a fountain pump sizing chart to determine the appropriate pump size. Once you have determined your fountain's flow rate and head height, you can look for pumps that meet those requirements. Be sure to consider the size and type of your fountain when selecting a pump from our company FountainTechPumps.
Tip #2: Consider The Size And Type Of Your Fountain
The size and type of your fountain will play a significant role in the type of pump you should choose. If you have a small fountain with a simple design, you may only need a small submersible pump. However, you may need a more powerful pump if you have a larger fountain with multiple tiers or waterfalls.
When considering the size and type of your fountain, it's important to consider the overall design and aesthetics. You want to choose a pump that will function well and complement your fountain's look. For example, if you have a modern fountain with clean lines and a minimalist design, you may want to choose a pump with a sleek and simple design.
Another factor to consider is the type of water feature you have. Some fountains have a single stream of water, while others have multiple streams or waterfalls. If you have a fountain with multiple streams, you may need a pump with multiple outlets to accommodate each stream.
Tip #3: Choose The Right Material And Durability For The Pump
The material and durability of the pump are also essential factors to consider when selecting a fountain pump. Most pumps are made from either plastic or metal, each with its advantages and disadvantages. Plastic pumps are generally less expensive and lighter in weight, but they may not be as durable as metal pumps. Metal pumps are more durable but also more expensive.
When choosing a pump, it's important to consider the environment in which it will be used. If your fountain is in an area with harsh weather conditions, such as extreme heat or cold, you may need a more durable pump. Look for pumps designed to handle harsh conditions and made from high-quality materials.
Tip #4: Look For Energy-Efficient Fountain Pump
Another important factor to consider when selecting a fountain pump is energy efficiency. An energy-efficient pump will save you money on your energy bills and reduce your carbon footprint. When shopping for a pump, look for models with a high energy efficiency rating, such as Energy Star-certified pumps.
In addition to choosing an energy-efficient pump, you can reduce energy consumption by using a timer to control when the pump runs. This can help you conserve water and energy while maintaining your fountain's beauty and functionality.
Tip #5: Check For Additional Features And Maintenance Requirements In Fountain Pump
Finally, when selecting a fountain pump, it's important to check for any additional features or maintenance requirements. Some pumps may come with built-in filters or UV clarifiers, which can help keep the water in your fountain clean and clear. Other pumps may require more maintenance, such as regular cleaning or replacement of parts.
Before purchasing a pump, read the manufacturer's instructions and warranty information. This will help you understand maintenance requirements and ensure you can properly care for your pump. Additionally, be sure to choose a pump with a warranty, so you can know that you're protected if anything goes wrong.
Conclusion
Choosing the right fountain pump is essential for ensuring your fountain looks and functions at its best. By following these five tips, you can select a pump that perfectly fits your needs and environment. Remember to consider the flow rate and head height of your fountain, the size and type of your fountain, the material and durability of the pump, energy efficiency, and any additional features or maintenance requirements. With the right pump, you can enjoy the beauty and tranquility of your fountain for years to come.