5 Amazing Benefits of Hiring a Lawn Service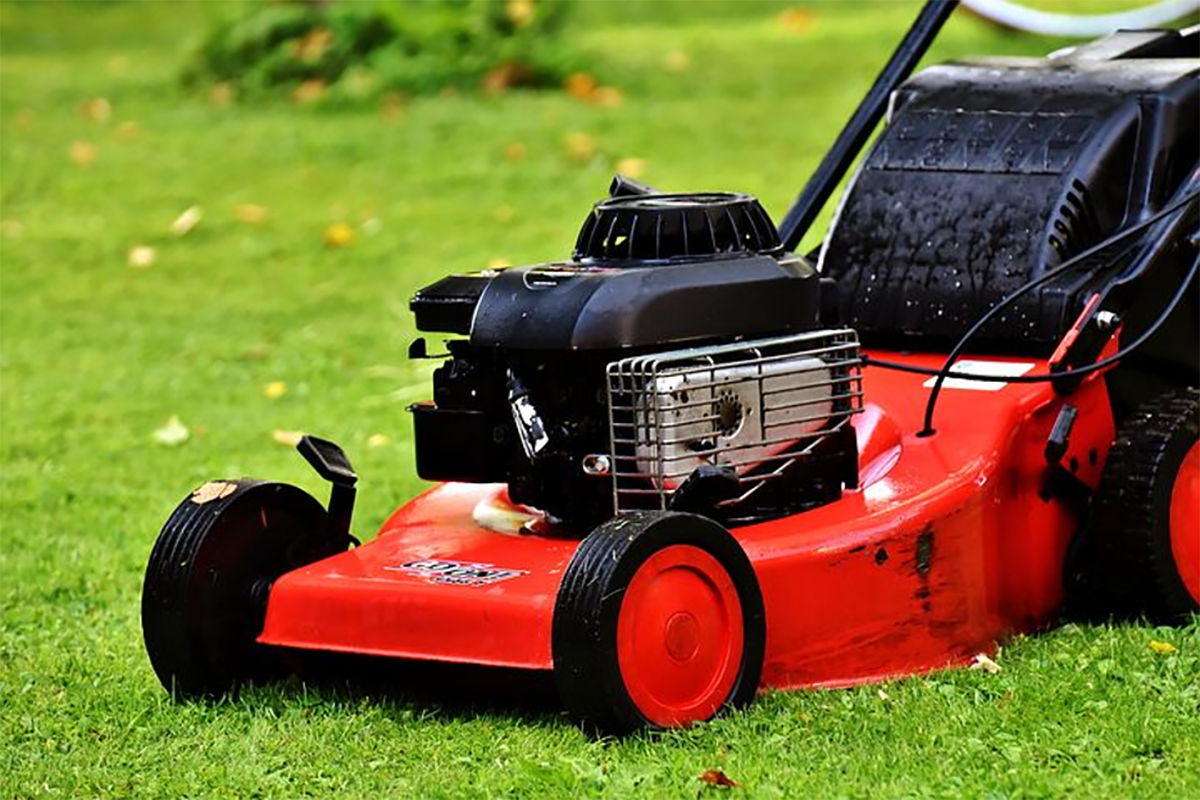 Everyone wants to have a lawn that is the envy of the neighborhood. The problem is that many people simply don't have the time or the ability to keep their grass looking great all year long. With schedules getting busier every year, not everyone wants to spend their weekends mowing and fertilizing their lawns.
Having a great lawn takes more than just sticking to a regular mowing schedule. Every lawn is different and needs special attention to keep it looking its best. Proper watering, aerating, and feeding are essential to keeping your lawn healthy. Most people don't have the knowledge or experience to know how to handle lawn problems when they come up.
Hiring a lawn service like lawn.com.au mowing may seem unnecessary, but the benefits can be worth the money and the convenience. Let's take a look at some of the amazing benefits of hiring a lawn service.
Expertise
Most homeowners are genuinely lost when it comes to keeping their lawn healthy and looking great. Factors like how often their lawn needs watering and proper fertilization are a mystery to most people. If you don't have the proper knowledge or experience, you could do more damage than good by attempting to do it yourself.
When you hire a lawn service, you will have the advantage of working with professionals. Lawn care experts know what needs to be done to avoid damage.
Labor Free
Cutting the lawn is a manual labor chore that can be too much for a lot of homeowners. Many people end up with aches, pains or even injuries from cutting and maintaining the lawn.
Seniors are especially at risk for heat exhaustion or falling when left to manage their lawn. Anyone that struggles with mobility or health issues can benefit from bringing in a lawn service to take care of the labor.
Save Money
You may wonder how dishing out cash to bring in a lawn service can save you money, but it's true. When you add up the costs of mowing equipment, lawn fertilizers, seed, edgers, and your time every week, it becomes clear that you can save money by bringing in a lawn service. These professionals show up with all of their own equipment, chemicals and staff to take care of your lawn at no extra expense.
Consistency
Even with the most careful maintenance, it's inevitable for your lawn to have problem spots. The amount of time that needs to be invested in these areas can leave your grass looking less than perfect.
Professionals can spot small issues before they become unsightly problems. With a regular cutting and fertilizing schedule, you can count on your lawn looking great from week to week.
Curb Appeal
You can have the most unique and stylish home on the block, but without a well-maintained lawn, your property will struggle with curb appeal. A neat and lush lawn equals an attractive home. Impress your neighbors and bring up the value of your home with a great yard all year long.
Hiring a lawn service has more benefits than just relieving you of grass cutting duties on your precious weekends. If you want the best looking lawn in the neighborhood, give your property a neat and attractive appearance and consider a lawn service for your home today.

Adding A Rustic Finish To Your Outdoor Furniture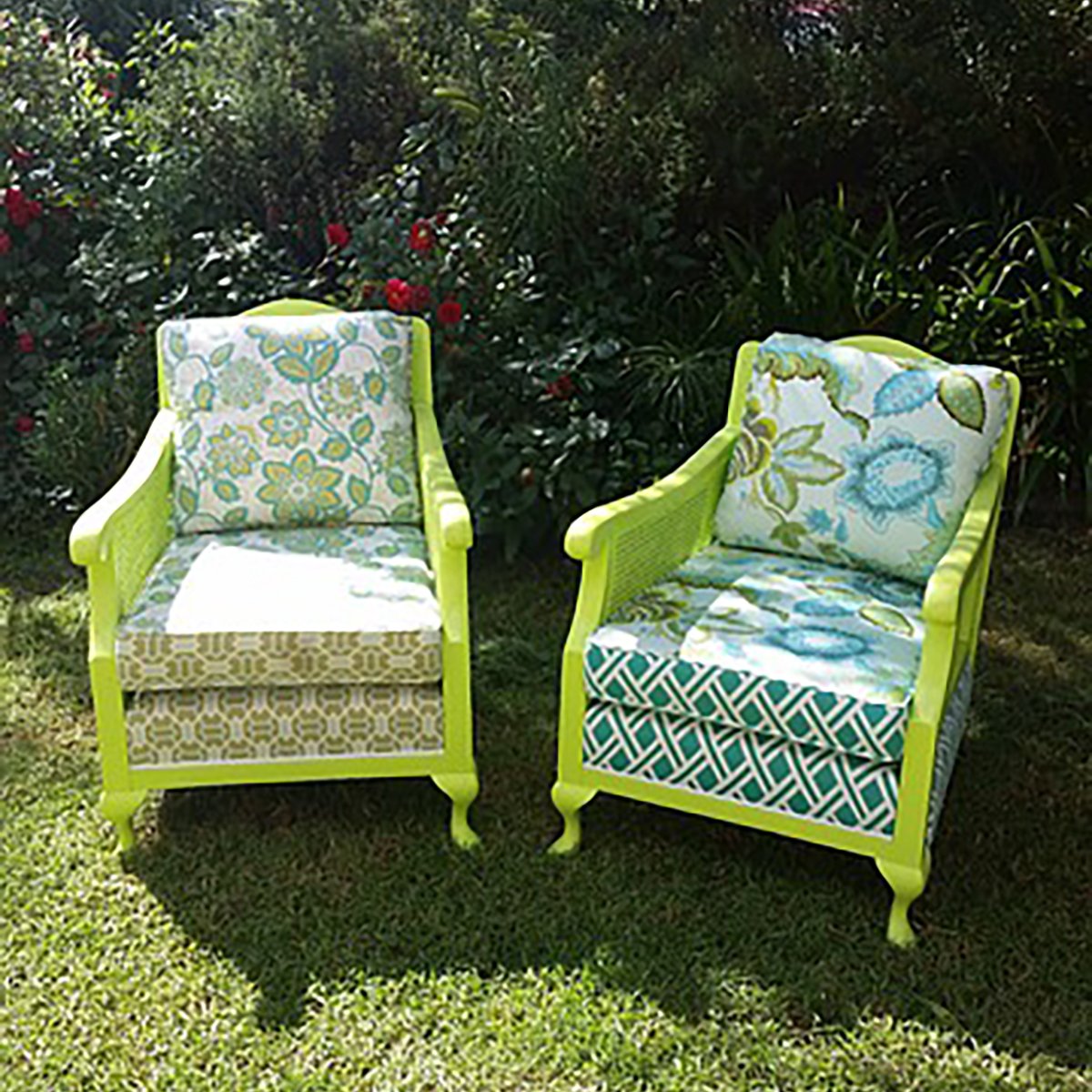 The rustic look has become extremely popular for interior and exterior home styles. Whether your entire look is completed using a historical flair or you have one or two central pieces that you want to show off, you can now apply a safe weather resistant finish to your outdoor furniture.
The techniques that are used by many DIY decorators involve stripping and distressing the wood using oxalic acid wood bleach, but sometimes they don't hold up to the elements. This has limited many people to keep their rustic pieces indoors only. But, not anymore.
Now, with the introduction of a protective additive, you can finish your benches, tables and other garden accents with ease. You won't have to worry about damage from rain, UV rays or wind when you protect your rustic finished items properly.
Let's take a look at this great new feature in creative paints and get you started.
Outdoor Additive
When you have worked so hard on a piece to create that perfect rustic worn look, the last thing that you want to do is have it ruined by the weather. If you love to use natural mediums like milk paint to decorate and style your pieces, you can now protect them all in one step. The outdoor additive is added directly to your mixed paint and not put on after. It is not meant to be used as a top coat to an already painted item.
Simply mix your paint with the additive solution and apply like you would normally. The additive has a borax base that helps protect your wood items from the elements and prevents your paint from prematurely aging and ruining the rustic effect. There is no lacquer needed when you use your milk paint with an additive included.
Benefits
When you are looking to complete an antique piece with a period appropriate finish, you can't go wrong by choosing a non-toxic product like milk paint. That being said, milk paint is not known to be durable when exposed to the elements. By adding this adapted borax compound you can now protect your wood and your finish from outdoor deterioration.
Although the outdoor additive has a borax compound complex, it still remains one of the most environmentally friendly finish options.
The outdoor additive acts as a powerful stain blocker. When you are using soft or sappy woods like cedar or pine, the outdoor additive will help to block tannins from bleeding through your rustic finish.
The borax based additive works as an excellent antibacterial agent and mold inhibitor. With unprotected items you may soon start to see spore buildup in areas that have absorbed too much moisture from being outdoors.
The outdoor additive will turn your pieces into flame retardant items. Although, being constructed of older wood in many cases, any item that is treated with milk paint with an outdoor additive will be resistant to heat and flame.
When you put your wood furniture outdoors the paint can quickly start to fade or peel from sun exposure. With the outdoor additive used with milk paint, you will get superior UV protection, keeping all of your outdoor projects looking great for many years.