5 Practical Box Opener Hacks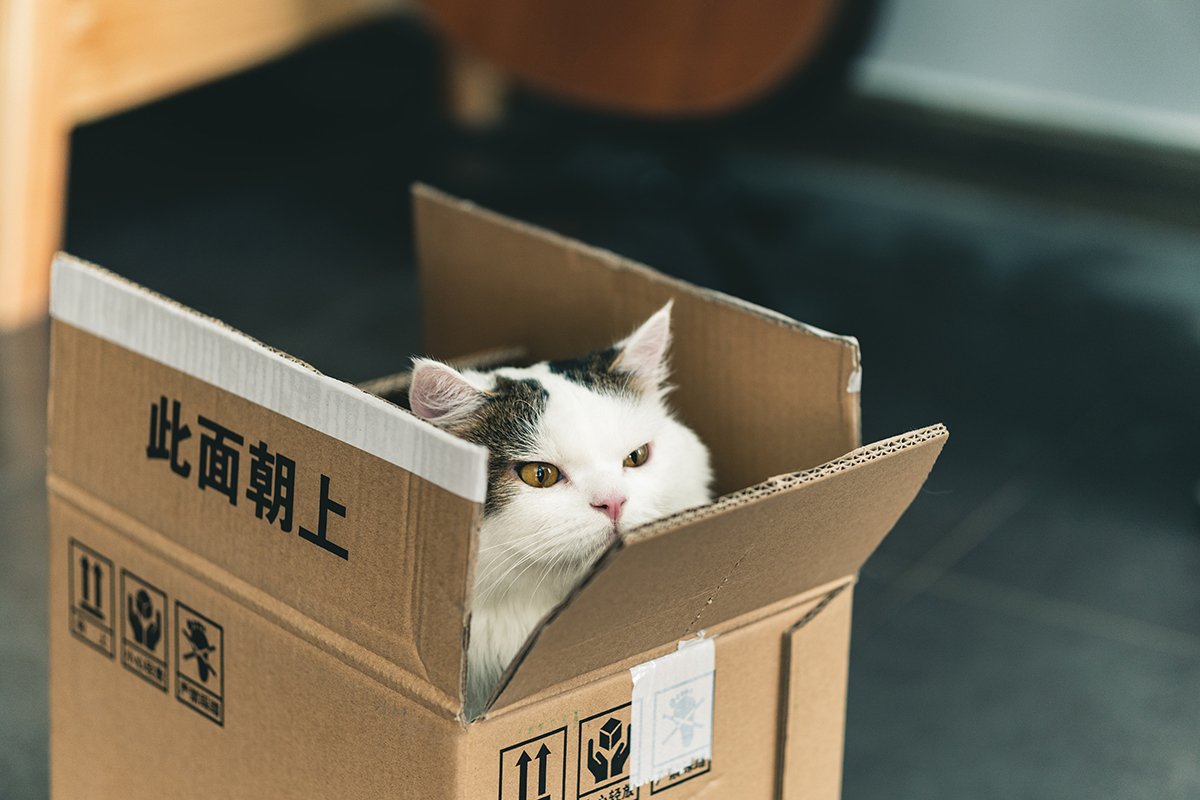 Your package arrives in the mail, and you grab the first pair of scissors or keys to pry it open. Or, maybe you have a box opener handy to see what the delivery carrier brought you. While you may have initially bought that box opener for obvious reasons, don't just think it's for opening packages. In fact, this versatile tool might just become one of your favorite "go-to" gadgets once you see the many life hacks it can be used for.
A box opener also called a box cutter or utility knife is a nifty little tool that consists of a handle and a blade. Typically, the blade is retractable and stores neatly inside the handle housing when not in use. There are many different styles, colors, and designs to choose from. Finding a box opener should be fairly easy. One should take into account the blade style and handle, as well as the material that they are made of. For instance, ceramic is a really great material, especially from a safety point of view. A practical box opener is really durable and easy to grip. So let's find out more about why you need one and how to make the most of your purchase. 
Why Do You Need a Box Opener?
As the name suggests, a box opener is great for opening and breaking down cardboard boxes. However, box openers are also handy for: 
Home Improvement Projects: Cutting drywall and insulation board; scoring vinyl tile or veneer; trimming linoleum or carpet; deburring polyvinyl chloride (PVC); removing caulk seals
Landscaping Applications: Cutting landscape fabric or sod; opening bags of mulch or granular fertilizer; pruning small unruly bush stems
In the Kitchen: Opening food packages; slicing through meats, cheeses, and small fruits and vegetables.
For Hobbies and Crafts: Scrapbooking; wood carving; bookbinding; soap and candle making; leather and fabric crafting
Outdoor Adventures: Cutting fishing lines; cleaning fish; trimming rope or twine; making emergency repairs
Do Box Openers Really Have Hacks?
While this isn't a comprehensive list, here are a few very practical hacks for box openers that you may want to try.
Hack #1 – Perfect Edge Painting
Have you ever taken the time to carefully apply painters tape to trim and other woodwork before painting your wall, only to be frustrated when the tape tears away bits of your freshly painted wall when removed? A box opener tool can be used to remedy this pesky problem.
Before pulling off your painter's tape, simply make a neat cut with your box opener tool right at the edge of the tape, where it connects with the wall paint. This small step will help your tape pull off cleanly, leaving the wall paint intact.
Hack #2 – Cardboard Template Cutting
Mounting items on the walls of your home is often necessary—but tedious. It can be difficult to know exactly where to place your nails or screws, especially when there are multiple brackets and you are working alone. The next time this problem arises, reach for your box opener tool and some basic cardboard to help.
Use a pen to trace the shape of the item onto the cardboard, and then cut it out with the box opener tool. Mark appropriate places where brackets or mounting hardware is located and then place your newly created template on the wall for reference to narrow down where you will need a drill or hammer.
Hack #3 – Softening Ice Cream
Having a good working freezer is a fabulous thing until you try to scoop hard-as-rock ice cream from a carton. The next time you want ice cream and it's frozen solid, skip the mess and try this box opener hack instead.
With your box cutter blade fully exposed, run it under hot tap water for about 30 seconds. Using the warmed blade, cut several horizontal lines straight across the surface of the ice cream. Turn your carton into a vertical position, and make similar cuts perpendicular to the first ones. This will result in a checkerboard pattern in the ice cream. Once all cuts are made, use your ice cream scooper to get your dessert.
Hack #4 – Trimming Photos
Whether you print your own images or you cut apart sheet photographs delivered from a print studio or photographer, a box opener tool and a straight-edged ruler make this task quick and easy.
Start by laying your photo on a solid-cut, proof surface. Then lay the ruler along the photograph's edge. Score carefully with the box cutter tool, and then discard any unwanted scraps. Your photos are now ready to frame!
Hack #5 – Replacing Screens
Everything from pets to the weather can wreak havoc on a home's window and door screens, and replacing the screen material seems to be on every homeowner's to-do list at some point in time or another. With the help of a box opener tool, this becomes a relatively simple DIY project to tackle.
Once you have removed the old, torn screen material, cut your new screen just a few inches larger on all sides than the screen's frame. After aligning the new screen with the frame and pressing in your rubber seal strips, use your box cutter tool to trim off the excess screen material, leaving a clean-cut finish.
Whether your project involves a sweet tooth, a do-it-yourself project, or showing off your favorite pics, here's hoping these five handy tips make your life a little easier courtesy of your box opener.

Top Landscape Architecture Schools and Colleges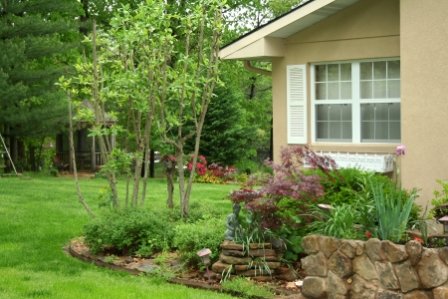 Landscape architecture is one of the most exciting fields of study for those interested in addressing issues of critical significance to the future of our planet and its inhabitants. Through developing projects ranging from intimate gardens to parks, gardens, and cities, landscape architects are poised to intervene at a wide range of scales, in myriad contexts, and for multiple constituencies. Industry reports show that the field will grow exponentially over the next several years. According to the United States Department of Labor, the employment rate for landscape architects will increase by 5% between now and 2024. As populations worldwide continue to expand, they create the need for development. The strain of development on the natural environment also creates the need for trained individuals capable of balancing both facets without causing detriment to either side.
Accordingly, organizations in the landscape architecture industry are increasingly looking for talented and well-trained professionals. They have a strong interest in the education and preparation of students who are the future workforce of the profession. Through hiring and working with graduates of disparate programs, employers have a perspective on the relative strengths of schools and colleges and how graduates are prepared for professional practice. We have researched the best schools for landscape architecture, highly rated by leading architecture firms in the world.
Best Landscape Architecture Schools
If you're looking to study landscape architecture, many programs are available at the bachelor's level. You can earn a BA, BSC, or a BLA (Bachelor of Landscape Architecture), depending on the university you choose to study. The best landscape architecture colleges offer majors and minors in undergraduate and/or graduate degree programs that meet licensure requirements. Students that enroll in these schools can also combine the professional graduate program with an urban or regional planning master's program. Below is the list of the best and most admired landscape design colleges.
Cornell University
Any student pursuing a degree in landscape architecture needs to look into Cornell University. Located in Ithaca, it is the only undergraduate landscape architecture degree among Ivy League schools. The Agriculture and Life Science college at Cornell University is one of the best landscape architecture schools and an international leader in education and research. The Department of Architecture, established in 1904, endeavors to produce socially responsible and creative graduates. Its flexible curriculum allows students to tailor the program to their interests. Students can explore innovative and functional solutions for the challenging problems associated with the profession. The university has world-renowned experts and educators who teach landscape architecture courses. It affords students the benefit of extensive resources related to the college and cutting-edge facilities, including state-of-the-art technology and tools. Cornell University offers the following programs.
Undergraduate degree – Bachelor of Science in Landscape Architecture
Graduate programs – Master of Landscape Architecture & Master of Professional Studies
Online programs – includes CALS Exchange Program
Harvard University
Harvard University is one of the top schools to get your degree in landscape architecture in the U.S. Situated in the midsize city of Cambridge, it offers a graduate-level architecture, landscape architecture, and urban planning program designed to prepare graduates who wish to enter teaching and advanced research careers. The school also offers Doctor of Design and Ph.D. programs that don't meet licensure requirements but are geared towards students interested in pursuing a career in academia or research. Program cohorts in the college are small, enabling one-to-one contact with faculty. Students also get the chance to work with internationally recognized faculty and experts and explore the multiple ways that landscapes positively contribute to the complexities of the contemporary city.
Iowa State University
Admissions to the university's BLA program are very selective, admitting just 36 students per year. Iowa State University offers a limited enrollment, five-year bachelor's degree program that prepares students for state licensure. The available graduate degrees include a Master of Science in Landscape Architecture intended for those pursuing research-oriented careers and a professional Master of Landscape Architecture (MLA) degree. Graduate students can also choose to earn an MLA degree in conjunction with a Master of Community and Regional Planning. They also embark on the traveling studio during the fall semester within and beyond the great Midwest region of North America to study regional natural systems and their respective cultural responses. Both its undergraduate and graduate programs incorporate minors in Critical Studies in Design, Design Studies, and Digital Media.
Why a Student May Need Professional Writing Services
Landscape architecture is a practical and hands-on program, implying that learning can take place in design studies, field trips, lectures, and seminars. Students can find it overwhelming, especially when they have to juggle other essential things in their lives like work and family. Luckily, reliable custom essay writing services help students with all their academic writing needs. CustomWritings.com is a professional essay writing service that helps you get in control of your studies. It has a team of professional writers and experienced specialists in all academic fields, ranging from landscape architecture to nursing to computer science. The experts guarantee quality, original, and personalized papers at pocket-friendly prices. The company has been offering academic assistance for years and great solutions for complex dissertations, research papers, assignments, term papers, admission essays, and many more.
Prominent Colleges for Landscape Architecture
Several other landscape design schools with comprehensive degree programs incorporate experiential training with academic studies. Here are three prominent landscape architecture schools that you can also consider.
Auburn University
The school offers a master's degree in landscape architecture. Students gain experience through field trips and research assistantships. Auburn University also has a dual degree in landscape architecture and community.
University of Florida
The university's Department of Landscape Architecture offers the only professionally accredited Bachelor of Landscape Architecture program in Florida and is considered among the top schools in the field. The program covers a broad spectrum of practice and theory and provides opportunities to study abroad.
Clemson University
The Department of Landscape Architecture's focus on the values of the art and science of design, innovation, engagement, and ethical environmental and social justice has made the university prominent across the country. Clemson offers a bachelor's and master's degree in landscape architecture and provides the option of pursuing the programs off-campus within and outside the U.S.
Most Sought-after Landscape Design Schools
Whether you are looking for two-year or four-year programs, there are dozens of landscape-related design programs offering dynamic instruction that students highly sought-after. While these schools are not at the level of Ivy League colleges or among the top 10 landscape design colleges, they offer landscape design programs that you can use to kickstart your professional career. You can jumpstart your landscaping career by pursuing any of the following programs near you.
American River College
Bergen Community College
Chicago Botanic Gardens
Columbus State Community College
The Conway School
Southwestern College
Saddleback College
Final Thought!
Today, landscape architecture enjoys greater public visibility, cultural relevance, and potential for professional leadership than at any time in recent history. Accordingly, obtaining an education in landscape architecture from schools with comprehensive programs incorporating practical, abstract, and experiential training is crucial. The above-listed programs have quality landscape architecture programs that meet licensure requirements.