5 Ways To Keep Garden Tools In Top Condition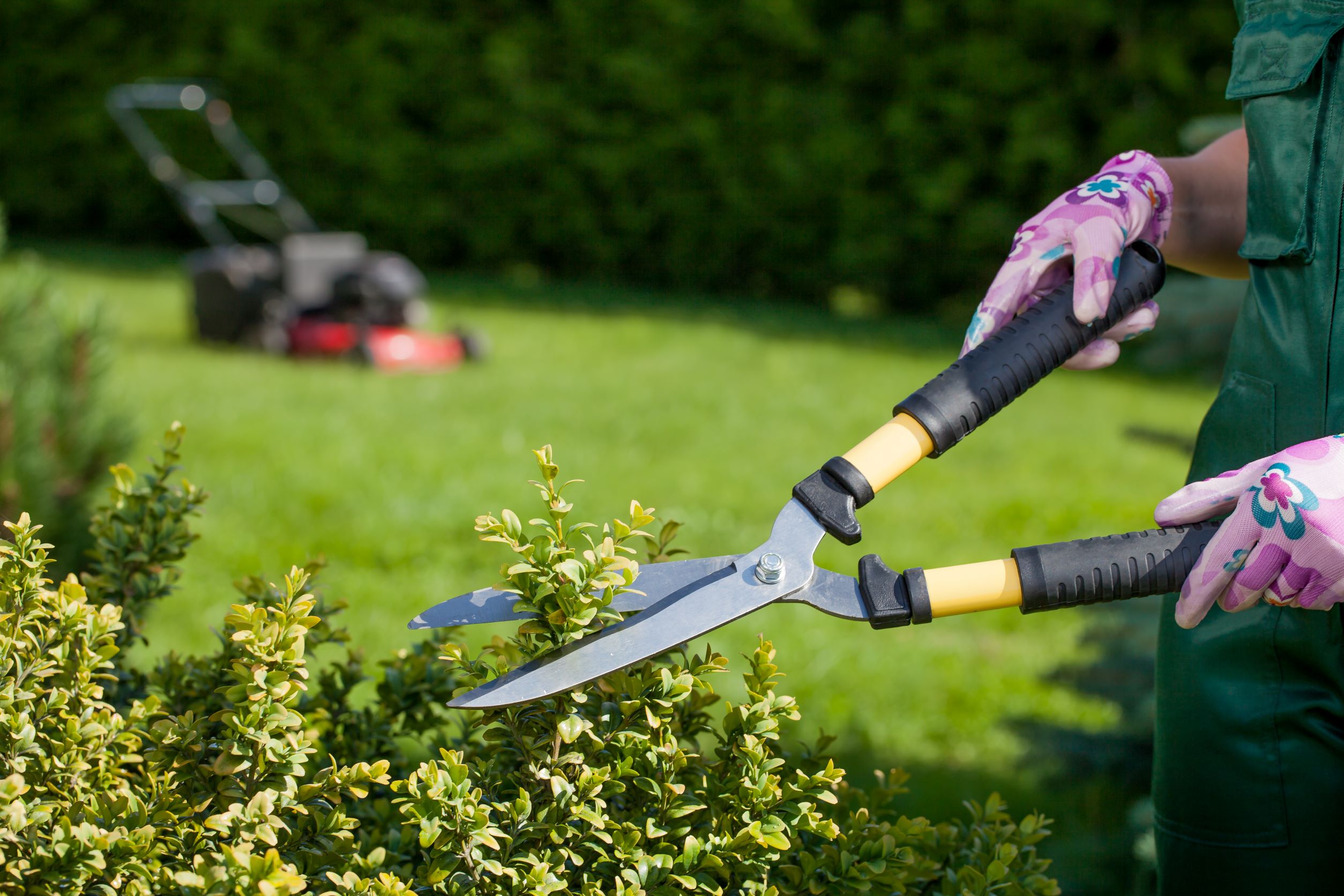 Garden tools are essential tools any homeowner should have. These tools are necessary if you have a yard or a garden at home. Some people genuinely enjoy tending their gardens. But only some appreciate the art of gardening. Nevertheless, if you're an avid gardener, you probably know the importance of maintaining your garden tools.
Maintenance is essential if you want your equipment to last as long as possible. It isn't something that's particularly taxing with garden tools. However, discipline is crucial to staying on top of maintenance. While you should aim to buy quality tools because they're usually durable, understand that you still need to maintain them properly.
Different kinds of maintenance are required for garden equipment. Most tools must be cleaned, sharpened, or lubricated to remain in good condition. It's fair to say that staying on top of maintenance isn't always easy. It is nonetheless significant. Fret not. Below is a guide to help you keep your garden tools in top condition.
Store Tools In A Cool, Dry Place
It is best to keep your tools in cool, dry places. It keeps your tools from rusting over time. You should also avoid leaving your garden tools outside, where they get rained on. It is a common mistake some people make. It would help if you also kept an eye out for damp soil, which can cause rusting. So, before storing your garden tools, be sure to clean them. So, it would be best to keep them somewhere safe and dry, like a storage box. Outdoor storage boxes are waterproof and ideal for storing garden tools.
Clean Your Tools Regularly
Garden tools tend to have high usage rates. As a result, cleaning them after each session is always a wise practice. However, realistically, this isn't always possible, necessary, or practical. Nevertheless, it would help if you made an effort to clean your gardening tools regularly. It is especially true for the cutting tools you use the most. Secateurs are a popular tool. They have high usage rates and are prone to getting rust from the sap that sticks to the blades.
As a result, you must clean your equipment with soapy water. It will remove any germs or pests that may have begun to build on them. It's also critical to keep your instruments clean to avoid spreading weed seeds. Consider using a brush to remove tough dirt from tools covered in grime. If you don't have time to dry them, please brush them off before storing them. It's also a great idea to keep all your rags, used towels, and t-shirts for cleaning your tools.
Sharpen Tools Regularly
It is not always necessary to sharpen your tools every time you use them. Most tools, however, must be sharpened regularly. Blunt blades, knives, clippers, or other tools are inefficient and hard to use. They may even slow you down in doing jobs you typically complete in a short time.
Take lawn mower blades, for example. Blunt mowing blades most likely reduce the quality of the finished product and may damage the motor. These blades may also need to be regularly lubricated to ensure they move freely. Also, if any of those blades are damaged, ensure to replace them as soon as possible. It is just one example. But other tools with hinge connections need to be oiled or lubricated regularly.
Clean Wooden Handles
Some individuals make the error of disregarding tools with wooden handles. Spades, forks, and loppers are examples of tools with wooden handles. Check them at least once yearly to verify they're in good condition. Examine the wood for splinters. Consider sanding the wood to smooth out the surface. If you're unsure, visit your local tool store. They should be able to assist you with the sanding procedure. Then, to give the handles a polished appearance, use specific oil. Finally, you can store them once finished.
Remove Rust
Rust is a significant contributor to the shortening of the life of your tools. As a result, it must be addressed as soon as possible. If you discover any rust, ensure you don't keep your tool in that condition. It will only worsen and become more difficult to remove. You can remove rust from your tools by soaking them in vinegar. Add salt to the solution to make it more potent. It may be necessary when dealing with tough rust.
Conclusion
You must keep up with garden tool maintenance if you want your tools to last as long as they should. Tool maintenance isn't hard, but it requires effort and dedication. You may not always feel like cleaning your tools regularly. But always strive to clean your tools after usage and sharpen them regularly. Proper maintenance is the only way to keep your equipment in good condition.

Which Are the Еasiest Vegetables to Grow (and How to Grow Them)
Have you ever considered taking up gardening? It is a wonderful activity and hobby for many. It beautifies your surroundings and provides a vast plateau of health benefits. It's a great way to get some exercise, reduce stress and even boost your vitamin D intake.
In this article, we will show you the many benefits of gardening, what you need to get started and which are the easiest vegetables to grow as a beginner.
The Many Benefits of Gardening and Why It's Great
Gardening is a fantastic way to get outside, enjoy the fresh air and soak up some sunshine. It is also an excellent form of exercise that can help you burn calories, build strength, increase flexibility and improve cardiovascular health. Not to mention that it can also be a great way to spend time with family and friends or just to enjoy some peaceful time alone.
In addition to the physical health benefits, it has been proven to impact your mental health positively. Numerous studies have shown that spending more time with nature helps you avoid stress and anxiety. It also improves mood and even reduces the risk of dementia.
Taking up gardening indirectly boosts your vitamin D intake. You can bask in the sun's rays by spending time outside in your garden. Of course, always make sure to wear sun-safe gear, such as a hat and sunglasses. Needless to say, during the more extreme heat, you should also apply sunscreen to avoid burns.
What You Need to Get Started on Your Gardening Journey
If you're looking to get started in the wonderful world of gardening, there are a few things you'll need to get yourself in advance:
Gardening gloves – A good pair of gloves will help protect your hands from cuts, scratches, and dirt. Moreover, nowadays, you can find some pretty fancy in stores that will add some more fun to your hobby.
Watering can or hose – Water is essential for plants to thrive, so having a watering can or hose to keep them hydrated is a must. You need to consider the size of your garden and the type of plants you want to add before choosing the best option.
Soil – Good soil is crucial for healthy plants. You can buy it at a gardening store, or you can make your own by using compost. Remember that you need to have healthy soil, so your plants can be healthy too. Additionally, you should check what type of soil the plants you want prefer before buying any.
Seeds or seedlings – Whether you get them online or from the gardening store, it's best to start with plants that are easy to grow. A fantastic way is to collect seeds from plants you already have access to, like tomatoes. You can also ask friends and family to give you some of theirs.
The perfect place – Finally, you'll need to choose a spot for your garden. The ideal location in your garden has a lot of sunlight. You'll also need to ensure the area is well-drained so your plants don't get too wet.
Once you have the essentials, you must decide what type of beds you want for your garden. You need to decide this before the planting process. Of course, there are a few options to consider:
Pots – if you have limited space in your garden, pots are the ideal solution for you. They come in all shapes and sizes, providing much-needed flexibility for your crops. Many common plants grow well in pots, such as tomatoes, lettuce, beans, peppers and radishes.
Raised beds – If you have a more spacious garden, then raised beds are ideal for you. They are a very cheap option that makes for a great weed barrier. The downside to raised beds is that they are not easily movable, unlike pots.
Directly in the soil – This is the traditional method of growing vegetables, which has been used for centuries. To make this method work, you must first till and amend the soil.
Tilling – Tilling is relatively straightforward nowadays as you can borrow or rent a tiller, making the work much easier. Before you add any soil amendments, consider testing your soil to check what it needs. An advantage of sowing directly in the soil is that it's ideal for companion planting.
The Easiest Vegetables to Grow
Gardening is supposed to be fun. Yes, we can grow our food, which is part of our survival skills, but it must be fun. Along with that, growing vegetables is not that hard to do. Many vegetables are pretty easy to be grown and require little gardening maintenance. Some of these are:
Tomatoes – They are an excellent choice for beginners as they are easy to grow and produce a lot of fruit. They thrive in warm weather and look beautiful in your garden. Moreover, there are a lot of different kinds in different colours and flavours you can try to grow.
Leafy Salad Greens – The easiest varieties to look after indoors are spinach, kale, and arugula. It takes them about 30 days to grow, and they do not require special attention. They prefer warm weather and grow best at 15.5°C. In no time, you will be able to create the perfect salad for your healthy diet.
Zucchini – This is a fast-growing vegetable that is easy to grow and produces a lot of fruit. They need 6 hours of direct sunlight each day, so choosing a sunny spot is vital.
Carrots – Carrots are very space-efficient as they don't require much room to grow. They do, however, require deeper soil than other veggies. Like salad greens, they are
cool-tolerant and thrive at around 60° F(15.5°C).
Radishes – They are one of the easiest vegetables to grow and can be harvested in as little as four weeks. They do not require much sunlight. What you need to take into consideration if you decide to grow radishes is that you need to leave enough space for their bulbs to grow.
Conclusion
In conclusion, gardening is a great way to get out into the sun, exercise, and improve your overall health and well-being. It doesn't require a lot of equipment, and you can start with easy-to-grow vegetables. So, grab your gloves, trowel, watering can, soil and seeds, and start your gardening journey today!