8 Unique Tips To Make Your Pennsylvania Greenhouse Stand Out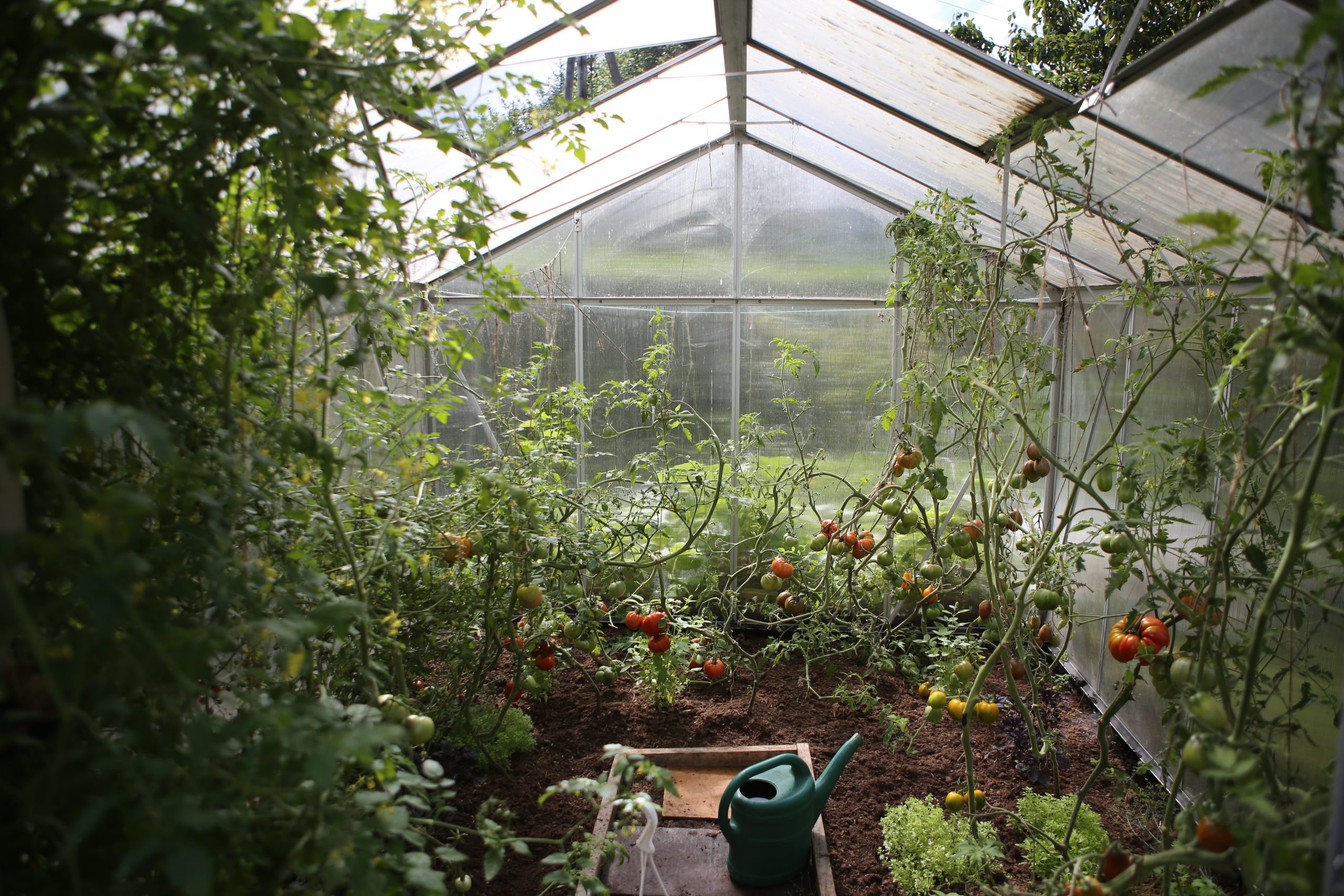 Adding a greenhouse to your home design offers many benefits, including a place to protect your plants and flowers. A greenhouse doesn't need to be aesthetically pleasing, it just needs to be functional. However, designing your greenhouse to be nice-looking can boost your home's curb appeal and give you somewhere to sit back and relax.
We have compiled a few unique tips to make your Pennsylvania greenhouse stand out.
Make a Blueprint Before Planting
Start with a plan or blueprint so you know the size of the greenhouse you need, plus where everything goes. Use this blueprint to map out where each plant will go, including what types of planter boxes you'll need. Be sure to include a storage area for all the topsoil, mulch, seeds, and upkeep equipment you'll need and want nearby.
Choose the Best Location For Your Greenhouse
In addition to considering size and flower types, you'll want to choose the best location for your greenhouse. If you already have a greenhouse, consider if it's in the best location or if you want to begin the process of moving it. In most cases, the best location for your greenhouse is in the south or southeast part of your yard.
This allows the greenhouse to get ample sunlight, which can help your flowers and plants grow faster and bigger. The good news is that smaller greenhouses are typically easy to move without having to disassemble.
Add Pops of Color To Make It Stand Out
Greenhouses don't have to be green. Adding pops of color to your greenhouse can give it a unique vibe. Paint the walls vibrant colors of red or orange, and add a few matching-colored planter pots. For a consistent design, match the vibrant colors of your greenhouse walls to some of the flowers in the garden. You could also add color using shade clothes or LED lights. You could also use colorful furniture or workspaces to create a vibrantly colored greenhouse.
Choose Premium Growing Materials
Stocking your greenhouse with premium growing materials, including soil and mulch, makes it easier to give your plants the nutrients they need to thrive. The specific materials you'll need vary, depending on the flowers and plants you want to grow. However, organic mulch and nutrients are a few must-have items to add to your materials list.
Incorporate a Sitting Area For Working and Relaxing
Few things are more peaceful than sitting back and relaxing amongst the beauty of your greenhouse labors. A small bench or chair in the middle of your greenhouse makes it easier to prepare potters and plant trays while also allowing you to enjoy the beauty. Some greenhouse owners have even gotten creative with their sitting areas. Repurpose a few used tires as a quaint sitting area. Add a small booth for a cafe feel.
Upgrade the Floors For a Low-Maintenance Greenhouse
You can choose simple stone flooring or go with something more vibrant, like flagstone and natural stone materials. Upgrading your greenhouse's floors helps keep them clean and mud-free. A nice stone material can also give your greenhouse a modern design. Whatever floor design you choose, ensure it has ample drainage and a weed barrier. This will also make it easier to keep your greenhouse clean.
Add Lighting to the Greenhouse
If your greenhouse is equipped with electricity, you can run lights to it, allowing you to garden late into the night. You can also use heat lamps to help your flowers and plants thrive. Heat lamps are also useful during colder weather in Pennsylvania. With the right lighting, you can continue gardening all year long.
LED lights are a great energy-efficient option, as are solar-powered lights that don't have to be plugged in to use them. Fluorescent lights are a good option for seeds and greens. For a unique design, consider a vintage chandelier hanging from the center of the greenhouse.
Create a Romantic Ambiance
Give your greenhouse a romantic ambiance with candles and string lights. Add a bistro set that will become your favorite destination for date night or a morning cup of coffee. Decorative displays made from flowers or colorful vases will also give your greenhouse a unique design. Spend a few weeks checking out garage sales to fill your greenhouse with vintage decor.
A backyard greenhouse can be as basic or artistic as you want. Create a blueprint ahead of time so you can plan the exact flowers and plants you want. Then, get creative and personalize your greenhouse to fit your design preferences with fun, vibrant colors, and ample, native flowers. You're sure to learn as you go, eventually creating a beautiful garden.

How Does a Greenhouse Work?
Gardening is a great way to get fresh air, physical activity, connect with nature, and spend time outdoors. But if you're looking to take your growing operation to the next level, you should look into greenhouse construction. Ideal for large agricultural operations or even just your backyard garden, a greenhouse can extend your growing season, provide optimal growing conditions, and protect your plants from predators.
We've all probably heard of a greenhouse, but before you make the investment, it's wise to do your research and understand your options. It's also important to understand how a greenhouse works and how it affects the growing conditions of your plants. Well, that's why we're here to help. In this article, we're taking a closer look at greenhouses and how this technology can help transform your growing season and plants.
What is a Greenhouse?
We've all heard of this type of structure, but do you really know what a greenhouse is? A greenhouse is a structure that consists primarily of transparent materials for the roof and walls. In the majority of cases, glass is used to allow sunlight into the space, but it then cannot exit, which creates a warming environment. Greenhouses range in size from shed-like structures you might see in someone's backyard all the way to industrial-scale operations where they can take up acres upon acres.
What is this all for? The purpose of this structure is to allow in sunlight, which warms the interior of the greenhouse while protecting the plants inside from cold temperatures, bad weather, and pests and predators like deer or rabbits. Greenhouses are popular and can be used throughout the world, especially in colder climates, to create an ideal growing environment for plants, herbs, or any type of produce.
Greenhouses are versatile and customizable and can be used by anyone, ranging from multinational companies to your neighbor who loves to garden. If you're looking to grow in optimal conditions, a greenhouse could be beneficial for you.
Benefits of a Greenhouse
Greenhouses are popping up everywhere—and for good reason. Take a look at just a few of the top benefits of having your own greenhouse:
Your own growing space: have you ever dreamed of having your own dedicated growing space? If so, you'll need a greenhouse. Don't worry about clutter or determining the best space for your plants. A greenhouse does all that for you and even will help you finally get organized with your growing.
Optimal growing conditions: by trapping heat and sunlight, a greenhouse creates ideal growing conditions for a wide range of plants and herbs. With a greenhouse, you're in control of the growing conditions.
Protection: spending time on your plants only to have them eaten or destroyed by local critters is one of the worst feelings. To keep your plants safe from pests like deer or rabbits, use a greenhouse that provides maximum protection. It's also an ideal method for keeping out disease and fungi that can harm or destroy your entire yield. With a greenhouse, give your plants the protection they need.
Extend your grow season: depending on where you live, you may have a rather short growing season, which can severely limit how much (and what types of plants) you can actually grow. A greenhouse changes all this by providing you with optimal growing conditions throughout the whole year. All you need is sun.
Save money: while the initial construction of your greenhouse will, of course, require some costs, most greenhouse owners end up saving quite a bit of money in the big picture. Since you can extend your growing season, you can grow more and more types of plants or produce. And since a greenhouse provides protection for your grow, you won't waste money on replacing damaged or dead plants nearly as often. It will also cut down on your need to buy expensive fertilizers throughout the year.
How Does a Greenhouse Work?
As you can see, there are quite a few reasons to use a greenhouse for your grow needs. Greenhouses will let you extend your growing season, and at the same time, protect your plants from pests and predators. But have you ever stopped to consider how this technology actually works? Well, let's take a closer look.
A greenhouse works by allowing sunlight to enter your space. This is why it's so important that the building materials are transparent, such as using glass. Light will enter the greenhouse and then the heat from the solar radiation is absorbed by the plants in the interior space of the greenhouse. Remember, the darker the surface area, the more heat is absorbed.
When heat is absorbed, the wavelength of the incoming light is changed. In this new length, the heat cannot exit the greenhouse as it was able to enter. So, effectively, the greenhouse traps these wavelengths of heat inside. The heat remains in the greenhouse and radiates throughout the space, warming up the environment inside. As long as you're receiving sunlight throughout the day, your greenhouse and your plants will stay warm.
Conclusion – How Does a Greenhouse Work?
A greenhouse construction project can truly transform your growing operation—no matter how large or small. From a full-scale operation to a simple home garden, a greenhouse could be the perfect solution to help you grow the best plants yet. By allowing sunlight and heat into the interior space, the greenhouse traps heat and ensures optimal growing conditions for your plants, herbs, and produce. A greenhouse enables you to have complete control over the growing environment, which will end up giving you the best yield yet.
Building a greenhouse is ideal for any space. Since you can customize the size and shape of your greenhouse, it can suit any yard or full-scale operation. Extend your grow season, create an amazing growing environment, protect your plants from pests and predators, and create your own dedicated growing space. All of these are just a few of the benefits when you've added a greenhouse to your space. If you're really looking to take your grow operation to the next level, there's no doubt about it, a greenhouse is a must.