Ecopreneures John Ivanko and Lisa Kivirist are leading the crowd in redesigning the future. They are doing this at their bed and breakfast, Inn Serendipity, nestled in the gently rolling countryside on the Illinois-Wisconsin border near Browntown Wisconsin. I recently attended an Open House that Inn Serendipity holds twice a year for friends old and new. As a gardener and seed specialist I am interested in all things related to plants and our interaction with them and since I am also an environmental educator, which means that by definition sustainability and ecology are also important topics.
That is what brought us to one of the new and often visited "one of the ten best eco-destinations" in the United States. By their own definition they aspire to "right livelihood". How does one create right livelihood? By living your values, working and living a local green lifestyle. They do things like taking "carbon neutral" trips to offset the greenhouse gas emissions from vehicles by purchasing carbon credits run by organizations that plant trees and buy shares in wind turbines. They recycle, eat locally and grow much of their own food. They make their own biodiesel for their old diesel VW, while engaging in toxin-free green remodeling. This led them to re-purposing a derelict grain barn into a tropical temperature, straw bale greenhouse to grow papayas for B&B guests.
John and Lisa are internationally known authors on many environmental topics and even have written a vegetarian cookbook featuring organic and vegan recipes! They are experimenting with practical ways to help people transition from the oil economy to the new sustainable economy while accomplishing it comfortably and ethically. They happen to make money at it along the way, making the jump from "normal" executives in the advertising industry to rural innkeepers and writers by wanting to try something a little different.
The straw bale two-story greenhouse building process started, ironically, in the fall 2001. September 2001 was "Straw bale September" for John and Lisa. The grain barn became not only an experiment in green building; it became therapy for those building it. The building is an attractive 2 story stucco with window openings on the south-facing wall. Housed inside are tropical papaya and banana trees even though The Inn Serendipity farm is in climate zone 4 with winters dropping to –25 to –30 degrees below 0.
Well, here is how they did it. Their corncrib was in a state of slow entropy, losing bits of shingles after every windstorm. It had outlived is purpose and had become a liability rather than an asset. As luck would have it the building had the proper solar orientation for active or passive solar and uses both (more on that later.) The concept was to rebuild/retrofit the corncrib as a locally procured material (straw bales, cement/clay) stucco building. The building was to be energy efficient, of a sustainable design that could be used to propagate specialty crops that could be used year round. To be able to grow value-added local crops will be a distinct advantage in the future with the rise in fuel costs.
The idea was also to build community. The corncrib was reconstructed that 2001 September by calling in an expert in straw bale construction and giving 2 workshops through MERA (Midwest Renewable Energy Association). Friends and neighbors also donated salvaged windows, doors and other bits and pieces. It was very much an old fashioned barn raising.
The wooden barn boards were removed and the building was sheathed in 20x40x14 inch straw bales that were then covered in chicken wire, strapped with polytwine to compress loose straw and bind the chicken wire. The straw bales were then plastered in three layers of inside and out. First the scratch coat is applied, scratched with grooves, and then a second coat fills and bonds with the first. A third coat is then applied to smooth the second coat. At this time, a dye can be added to color the stucco. The Inn Serendipity greenhouse is a shade salmon, with white trim. A straw bale wall has been rated by the California Energy Commission as approximately R 30, and can be R30 to R50 depending how wide the bale is and wall thickness.
The power plant and heating systems of the greenhouse are impressive as well. The building is heated with passive solar heating tubes filled with antifreeze approximately 50 feet to the south of the building. A large tank acts as a heat exchanger that stores the thermal mass in a hot tub. In winter, a biodiesel-burning furnace adds back up and heats the already warmed water when necessary. This is in the northwest corner of the first floor. Yes, a hot tub. The greenhouse and house are all producing power using a 10K Bergy wind turbine, photovoltaic panels on the garage and a home manufactured Sevonius rotor generator. The whole system is a grid inter-tied so Inn Serendipity "generates" income, as the farm is a net electricity producer.
The greenhouse produces food and seedlings year round. On top of all that, the space is beautiful, multifunctional as a spare work area, and has hot tub spa. If the future looks like this what are we waiting for? For more information, check out Inn Serendipity's web site Innserendipity.com.
Caron Wenzel is an Environmental Educator with over 20 years of experience writing, teaching and public speaking. Ecopreneures all, her family has a native seed, soil amendment and media consulting business known as Blazing Star Inc. Blazing-star.com.

Red Maeng Da Vs. Red Bali Kratom: What's The Difference?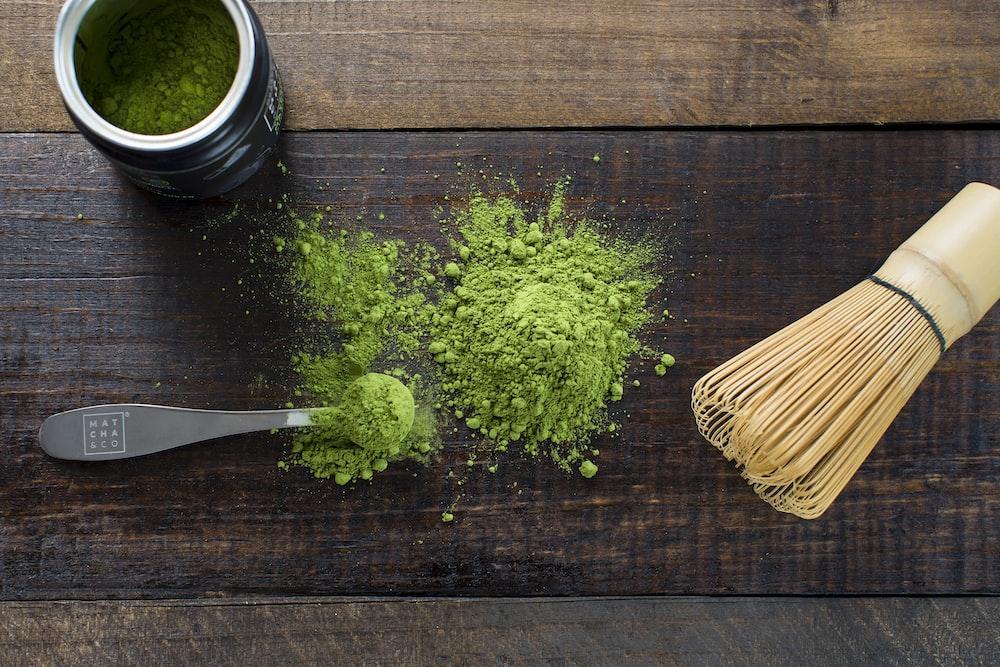 If you're interested in trying kratom, you may have seen Red Vein Maeng Da and Red Vein Bali Kratom. Both red kratom strain are popular among the world's users, but what's the difference between them?
This article will compare red maeng da vs red bali kratom, including its effects, dosage, and more. Both of these red strains are very popular and have many similarities. Though there are similarities between both strains, they do have some differences.
Keep reading to learn more about the red Maeng da and the red Bali strain, and find out which one is right for you!
Red Maeng Da Kratom Strains
Red Maeng Da Kratom strains are among the most popular strains of kratom. They are known for their high levels of alkaloids, which gives them their distinctive red color. They are also known for their powerful effects.
Red Maeng Da kratom strains are typically grown in the rainforests of Indonesia. The name "Maeng Da" actually means "pimp grade" in Thai, which is ideal given the strain's reputation for being one of the strongest kratom strains.
These strains can be found in various forms, including powder, capsules, and leaves. The most popular way to take Red Maeng Da kratom is in capsule form, allowing for more precise dosage.
It is also popular for making kratom tea, as the leaves can be steeped in hot water to make tea.
As a result, some kratom fans feel that the name Maeng Da implies excellent quality and potency. If you're one among the many kratom users looking for high quality red kratom strains or good quality kratom products, Red Maeng Da might be the way to go.
But it is essential to consult a medical professional before taking prescription medication or being affected by a serious medical condition, as it sometimes tends to have the opposite effect.
Red Bali Strains
When it comes to taking red Bali kratoms, there are some facts that you should know. Red vein strains are obtained from a method called grafting.
It is a process in which two different red vein plants are mixed to get the result of a combined characteristic.
Red Bali is one of kratom's most famous red strains. Not only is it popular, but it is also one of the high-potency strains.
Many believe that red Bali is the most muscular strain of kratom as it might help relieve pain and physical discomfort. If you're looking for a potent pain reliever, kratom experience, or mood enhancement, red Bali is the way to go.
Comparing Red Maeng Da Vs. Red Bali Kratom?
Red Maeng Da vs. Bali kratoms – They are two different essential kratom strains of the same plant.
Both strains are sold as dietary supplements and are widely used for their purported relaxing effects.
While their organic compounds share some similarities, there are also some crucial differences between these two strains.
Dosage
Their universal doses are the first comparison of red Maeng da vs. red Bali kratom. For red Maeng Da, the recommended dose is between 2-4 grams, while for red Bali, the recommended dose is between 3-5 grams. Red Bali can be quite sedating, causing you to feel tired in higher doses (5+ grams).
Color Of Veins
The following comparison between red Maeng da vs. red Bali kratoms is the color of their veins.
Red Maeng da has red veins, and red Bali has green veins. The different colors indicate different alkaloid profiles. Red Maeng da typically has a higher concentration of mitragynine, while red Bali has a higher concentration of 7-hydroxymitragynine.
Red Maeng da is more stimulating, while red Bali is more sedating. Red Maeng da is more energizing and is better for daytime use. Red Bali is better for nighttime use because it can help you relax and fall asleep.
The color of kratom veins is just one of the many factors that determine its effects. Other factors include the strain, the region it's from, the quality, and how it's prepared.
Red Kratom Strain: Mature Leaves Available
On the other hand, Red kratom is said to be the most sedating of all kratom vein colors. They're also famous for providing Chronic Pain relief and relaxation.
Green Maeng Da Vein: Middle Years Leaves
Next, Green kratom is said to be in the middle of the White and Red kratom strain. They're also famous for providing a balance of both Sedation and Stimulation.
Efficacy
Both red Maeng Da and Bali kratom are effective in providing pain relief, but red Maeng Da is more potent and has longer-lasting pain-relieving effects.
User Experience
Some kratom enthusiasts prefer red Maeng Da for its relaxing effect, while others find red Bali to be more mood-boosting. Ultimately, it comes down to personal preference.
When comparing both kratoms, it is clear that both kratoms have their unique benefits.
Red Maeng Da is more potent and has a longer-lasting effect, while red Bali is more relaxing. Ultimately, the decision of which strain to take comes from personal preferences.
Origin
Red Maeng Da originates from Thailand and gets its name from a water bug called "Maeng" Conversely, red Bali kratoms come from Indonesia.
The difference in origin can affect the user experience as each kratom can offer different benefits. For example, Red Maeng Da is more energized, while Red Bali is more relaxed.
Alkaloids
Mitragynine and 7-hydroxy mitragynine, which bind the opioid receptors, are two essential alkaloids in kratom.
Red Bali kratoms and Red Maeng Da kratom include a variety of alkaloids, including these two in particular.
Other alkaloids are also present. You will discover that the alkaloids provided by each strain will vary from one another.
Location
Red Maeng Da is domestically grown in Thailand, while red Bali is grown on the Indonesian island. Red Maeng da can be found in some countries, but you have to look for the legality in places like San Diego, Rhode Island, Sarasota county, and union county.
Daytime Energy Levels
Red Maeng Da vs. Red Bali Kratom – These kratom strains come from the same family of trees, the Mitragyna Speciosa.
The difference between the two strains lies in their potency and effects. Maeng Da is widely considered the most potent strain of kratom, while Red Bali is known for its relaxing effect.
Potency
While kratom is still in the process of getting approved by the FDA as a dietary supplement, many medical professionals believe in its potential as a supplemental dietary product.
Compared to Red vein Bali, Red Maeng Da appears to be less potent but more balanced. Red Maeng Da is often used as a pain reliever, while Red Bali is commonly used to alleviate discomfort and enhance mood.
Popularity
Red Bali is one of the most popular kratoms because it boosts mood and provides relaxation. Red Maeng Da is also a popular strain, but it is more well-known for its potent effects.
Which One Should You Try?
There is no definitive answer related to it. It ultimately comes down to personal preference. Some people prefer red maeng da for its potent effects, while others find red bali more relaxing.
Try out both strains to see which one works. Red Maeng Da and Red Bali kratom are two of the most popular strains of kratom.
Both kratoms offer a variety of benefits, including relief from pain, increased energy levels, and improved mood. Red Maeng Da is more potent, while red Bali is more relaxing.
Final Thoughts
While red Maeng Da is more potent, red Bali is more relaxing. Ultimately, the decision of which strain to take comes from one's experience of using it. It is essential to start with a low dose and increase it gradually to avoid side effects.