Thrips are a Pest Nearly Every Gardener Will Face
Thrips are a nasty pest that nearly every gardener will face at one time or another. The first sign of thrips is usually yellow specks all over the leaf surface. Tiny black dots of thrips fecal matter might be scattered on the leaf. With some thrips varieties a silver sheen almost like a tiny snail trail might appear on the leaves as a result of the way thrips feed. Some thrips can cause plant leaves to curl. If you look closely tiny 1/16" long, thin, fast moving bugs can be seen scurrying about.
The thrips order name, Thysanoptera, means "fringe wing" which describes most adult thrips highly fringed wings. Adults and larvae look very similar; however the adults have wings which they use to hop-fly around your plants. Thrips mouthparts are unusual, using a single mandible that functions as a spike to puncture the leaf surface and a pair of finer stylets that penetrate cells within the tissue. Thrips feed on the fluids that are then leaked out. Feeding injuries to plants and flowers can appear as blemished or distorted flowers and scarring on vegetables. Thrips can be a vector for viruses such as tomato spotted wilt, which is just one more reason you do not want them around your plants.
Most thrips reproduce by laying their eggs inside plant tissue with the eggs hatching in about 6 days, although this can vary a great deal depending on temperature. After the eggs hatch, there are 2 larval stages that feed on plants and cause much of the visible damage. After a few weeks of feeding the larva then drops into the soil for the pre-pupa and pupa stages.  They do not feed while pupating. They will then emerge from the pupal stages as a winged adult who is ready to feed on plants and make more thrips.
So now that you know what you're up against, you should know how to get rid of them. Predator Nematodes applied to the soil will disrupt the thrips pupal stage and reduce the number of adult thrips emerging to reproduce. In light infestations this can be an adequate defense and will eventually wipe out the problem. In heavier infestations, it is best to release some sort of above-soil control in conjunction with the Nematodes. Thrips Predator Mites (Amblyseius cucumeris) are a predatory mite that eats onion and flower thrips (probably the most common variety). They require a high humidity of 75-90% to reproduce and can also supplement their diet with some species of mites.
If your humidity is not high enough for the Thrips Predators, then you might want to consider Pirate Bugs (Orius insidiosis). Pirate Bugs are general feeders that attack thrips, mites, whiteflies, aphids, and many more soft bodied pests. They fly around your plants looking for a meal, and when they find it they use their "piercing-sucking beak" to pierce the insect and suck its juices out. Pirate Bugs prefer thrips larvae, although they will eat adults as well. Pirate Bugs tolerate a wide range of environmental conditions; however they need 15 hours of light or more per day to reproduce.
Green Lacewings are another great general feeder that attacks many of the same insects as Pirate Bugs. They do not fly in their predatory larval stage; however they tolerate conditions that might not be suitable for thrips predators and pirate bugs. They tolerate a wide humidity range and they don't have a minimum light requirement.
Lacewings are voracious predators that attack almost any prey they can grab, using pincer-like jaws. After injecting paralyzing venom, they suck the body fluids from their helpless victim. Green Lacewings are only predatory for the first 3 weeks of their life, so they might need to be reapplied every 2-4 weeks.
Thrips are attracted to the color blue, so blue sticky traps can be useful tool to catch some of the adults and help you monitor the thrips population. Try to avoid getting thrips by using insect netting over ventilation intakes, check new plants thoroughly for bugs, and every few months use nematodes for prevention. If you do get an infestation, take care of it quickly before it gets out of hand. Thrips can be hard to eradicate, but if you are diligent your plants will come out on top.
Nathan Jackson is the owner of Nature's Control and Ladybug Indoor Gardens. You can send your specific bug questions to nathan@naturescontrol.com . For more information, to request a catalog, or to find a local distributor, check out Naturescontrol.com or call (541) 245-6033.

Red Maeng Da Vs. Red Bali Kratom: What's The Difference?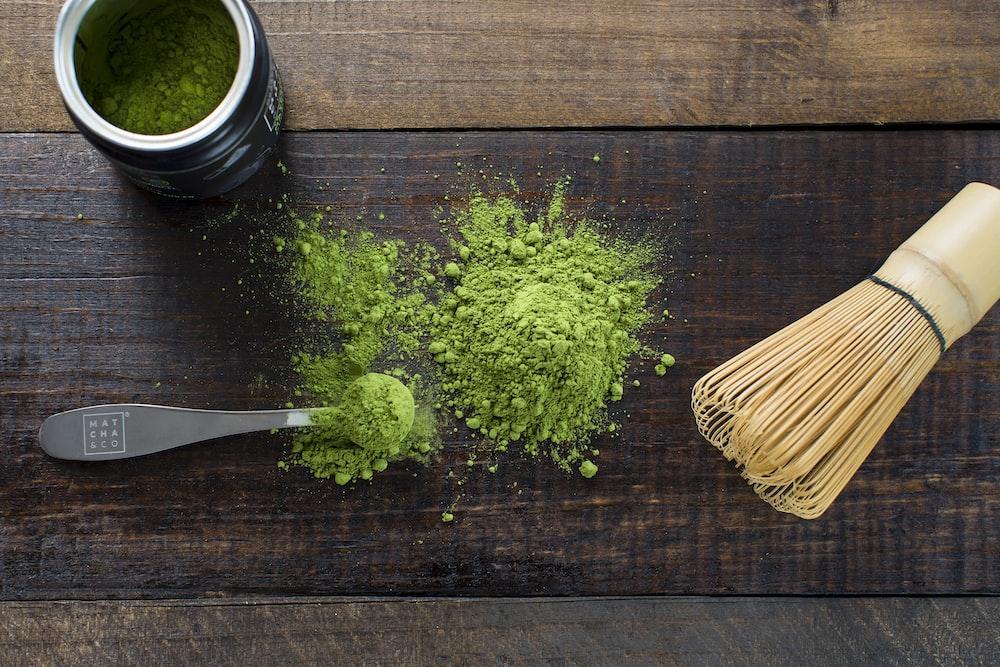 If you're interested in trying kratom, you may have seen Red Vein Maeng Da and Red Vein Bali Kratom. Both red kratom strain are popular among the world's users, but what's the difference between them?
This article will compare red maeng da vs red bali kratom, including its effects, dosage, and more. Both of these red strains are very popular and have many similarities. Though there are similarities between both strains, they do have some differences.
Keep reading to learn more about the red Maeng da and the red Bali strain, and find out which one is right for you!
Red Maeng Da Kratom Strains
Red Maeng Da Kratom strains are among the most popular strains of kratom. They are known for their high levels of alkaloids, which gives them their distinctive red color. They are also known for their powerful effects.
Red Maeng Da kratom strains are typically grown in the rainforests of Indonesia. The name "Maeng Da" actually means "pimp grade" in Thai, which is ideal given the strain's reputation for being one of the strongest kratom strains.
These strains can be found in various forms, including powder, capsules, and leaves. The most popular way to take Red Maeng Da kratom is in capsule form, allowing for more precise dosage.
It is also popular for making kratom tea, as the leaves can be steeped in hot water to make tea.
As a result, some kratom fans feel that the name Maeng Da implies excellent quality and potency. If you're one among the many kratom users looking for high quality red kratom strains or good quality kratom products, Red Maeng Da might be the way to go.
But it is essential to consult a medical professional before taking prescription medication or being affected by a serious medical condition, as it sometimes tends to have the opposite effect.
Red Bali Strains
When it comes to taking red Bali kratoms, there are some facts that you should know. Red vein strains are obtained from a method called grafting.
It is a process in which two different red vein plants are mixed to get the result of a combined characteristic.
Red Bali is one of kratom's most famous red strains. Not only is it popular, but it is also one of the high-potency strains.
Many believe that red Bali is the most muscular strain of kratom as it might help relieve pain and physical discomfort. If you're looking for a potent pain reliever, kratom experience, or mood enhancement, red Bali is the way to go.
Comparing Red Maeng Da Vs. Red Bali Kratom?
Red Maeng Da vs. Bali kratoms – They are two different essential kratom strains of the same plant.
Both strains are sold as dietary supplements and are widely used for their purported relaxing effects.
While their organic compounds share some similarities, there are also some crucial differences between these two strains.
Dosage
Their universal doses are the first comparison of red Maeng da vs. red Bali kratom. For red Maeng Da, the recommended dose is between 2-4 grams, while for red Bali, the recommended dose is between 3-5 grams. Red Bali can be quite sedating, causing you to feel tired in higher doses (5+ grams).
Color Of Veins
The following comparison between red Maeng da vs. red Bali kratoms is the color of their veins.
Red Maeng da has red veins, and red Bali has green veins. The different colors indicate different alkaloid profiles. Red Maeng da typically has a higher concentration of mitragynine, while red Bali has a higher concentration of 7-hydroxymitragynine.
Red Maeng da is more stimulating, while red Bali is more sedating. Red Maeng da is more energizing and is better for daytime use. Red Bali is better for nighttime use because it can help you relax and fall asleep.
The color of kratom veins is just one of the many factors that determine its effects. Other factors include the strain, the region it's from, the quality, and how it's prepared.
Red Kratom Strain: Mature Leaves Available
On the other hand, Red kratom is said to be the most sedating of all kratom vein colors. They're also famous for providing Chronic Pain relief and relaxation.
Green Maeng Da Vein: Middle Years Leaves
Next, Green kratom is said to be in the middle of the White and Red kratom strain. They're also famous for providing a balance of both Sedation and Stimulation.
Efficacy
Both red Maeng Da and Bali kratom are effective in providing pain relief, but red Maeng Da is more potent and has longer-lasting pain-relieving effects.
User Experience
Some kratom enthusiasts prefer red Maeng Da for its relaxing effect, while others find red Bali to be more mood-boosting. Ultimately, it comes down to personal preference.
When comparing both kratoms, it is clear that both kratoms have their unique benefits.
Red Maeng Da is more potent and has a longer-lasting effect, while red Bali is more relaxing. Ultimately, the decision of which strain to take comes from personal preferences.
Origin
Red Maeng Da originates from Thailand and gets its name from a water bug called "Maeng" Conversely, red Bali kratoms come from Indonesia.
The difference in origin can affect the user experience as each kratom can offer different benefits. For example, Red Maeng Da is more energized, while Red Bali is more relaxed.
Alkaloids
Mitragynine and 7-hydroxy mitragynine, which bind the opioid receptors, are two essential alkaloids in kratom.
Red Bali kratoms and Red Maeng Da kratom include a variety of alkaloids, including these two in particular.
Other alkaloids are also present. You will discover that the alkaloids provided by each strain will vary from one another.
Location
Red Maeng Da is domestically grown in Thailand, while red Bali is grown on the Indonesian island. Red Maeng da can be found in some countries, but you have to look for the legality in places like San Diego, Rhode Island, Sarasota county, and union county.
Daytime Energy Levels
Red Maeng Da vs. Red Bali Kratom – These kratom strains come from the same family of trees, the Mitragyna Speciosa.
The difference between the two strains lies in their potency and effects. Maeng Da is widely considered the most potent strain of kratom, while Red Bali is known for its relaxing effect.
Potency
While kratom is still in the process of getting approved by the FDA as a dietary supplement, many medical professionals believe in its potential as a supplemental dietary product.
Compared to Red vein Bali, Red Maeng Da appears to be less potent but more balanced. Red Maeng Da is often used as a pain reliever, while Red Bali is commonly used to alleviate discomfort and enhance mood.
Popularity
Red Bali is one of the most popular kratoms because it boosts mood and provides relaxation. Red Maeng Da is also a popular strain, but it is more well-known for its potent effects.
Which One Should You Try?
There is no definitive answer related to it. It ultimately comes down to personal preference. Some people prefer red maeng da for its potent effects, while others find red bali more relaxing.
Try out both strains to see which one works. Red Maeng Da and Red Bali kratom are two of the most popular strains of kratom.
Both kratoms offer a variety of benefits, including relief from pain, increased energy levels, and improved mood. Red Maeng Da is more potent, while red Bali is more relaxing.
Final Thoughts
While red Maeng Da is more potent, red Bali is more relaxing. Ultimately, the decision of which strain to take comes from one's experience of using it. It is essential to start with a low dose and increase it gradually to avoid side effects.