Creating a Bird Sanctuary
by Becky Miller
It's not worth having a garden if you don't also have birds. And it is possible to creating a bird haven using old items from around the house.
A couple of years ago my husband and I created our bird sanctuary. It is wonderful to sit in front of the big picture window, sip our coffee and watch our bird visitors come by for food or a drink and splash in the bird bath. With careful planting of select flowers, grass and vines, you can attract backyard birds too.
We had an old clothes line in the back yard and the metal posts were quite substantial. We cut the posts off and repositioned them in concrete, to another area of the yard that prime viewing from inside the house. We then had an iron ladder made from an old hand rail.  We secured this to the top of the posts and it worked perfectly. 
The tall cedar branches that I had kept from many years ago helped camouflage the posts on each end and they also make good perching material for the smaller birds. On each end of the posts, where the cedar branches are secured with wire, I planted morning glory vines. I only had to do this once, as they are prolific self-seeders. The morning glories climb up the cedar branches and their large heart shaped leaves make the bare branches look like trees with pretty flowers in bloom. 
On the ladder I hang several potted plants and flowers and suspend several bird feeders too. The bird feeders should not hang too low because birds won't use them if they feel threatened from predators. So keep them high enough that the birds feel safe while feeding.
This year I planted hummingbird vine at the base of the posts. This will take several years grow, but eventually it should grow all the way across the top of the ladder, providing more security for the birds, plus added protection from rain.
Tips on creating your own bird feeding station:
Try not to plant anything directly under the ladder. Birds are messy eaters, and much of the bird seed will fall to the ground and sprout. The first year I found myself fighting this, pulling up seedlings from the bird seed. I gave up! Now I keep it clear with nothing but mulch underneath and occasionally I just rake it out.
Try using a metal or wood ladder, securing it to the posts with sturdy wire. If it is wood, paint it to protect from the elements. I chose to paint with browns and greens because I wanted it to blend into the landscape and not stand out.
Other materials that work well include old hog wire, chicken wire, and even expandable clothes drying pegs.
Plant flowers that birds like. These include the sunflower, Mexican sunflower, coneflower, cotoneaster, holly, cosmos, zinnia, beauty berry. I have crabapple nearby and a dogwood. These are all favorites of birds. So, with seed you set out and flowers in the yard, you're assured of regular visitors.
By hanging different types of bird feeders and suet, we've been fortunate to attract cardinals, doves, chickadees, house finch, robins, catbird, hummingbirds, dark-eyed juncos, wrens and more.
They are delightful to watch. We have a Kansas bird book sitting on the nearby table; color-coded tabs help identify new bird visitors. I'd also recommend a journal so you can jot down remarks when you have special visitors.
Becky Miller is a residential sales executive for Sunshine Rooms, which specializes in conservatories, sunrooms, solariums, and greenhouses.  She has been a passionate gardener for over twenty-five years, and has two greenhouses.  You can follow her adventures of incorporating edibles in her flowerbeds, and creating an old-fashioned cottage garden at her historic home in Wichita, Kansas at Kansasbungalow.blogspot.com. She can be reached at beckybotanicals@yahoo.com.

Red Maeng Da Vs. Red Bali Kratom: What's The Difference?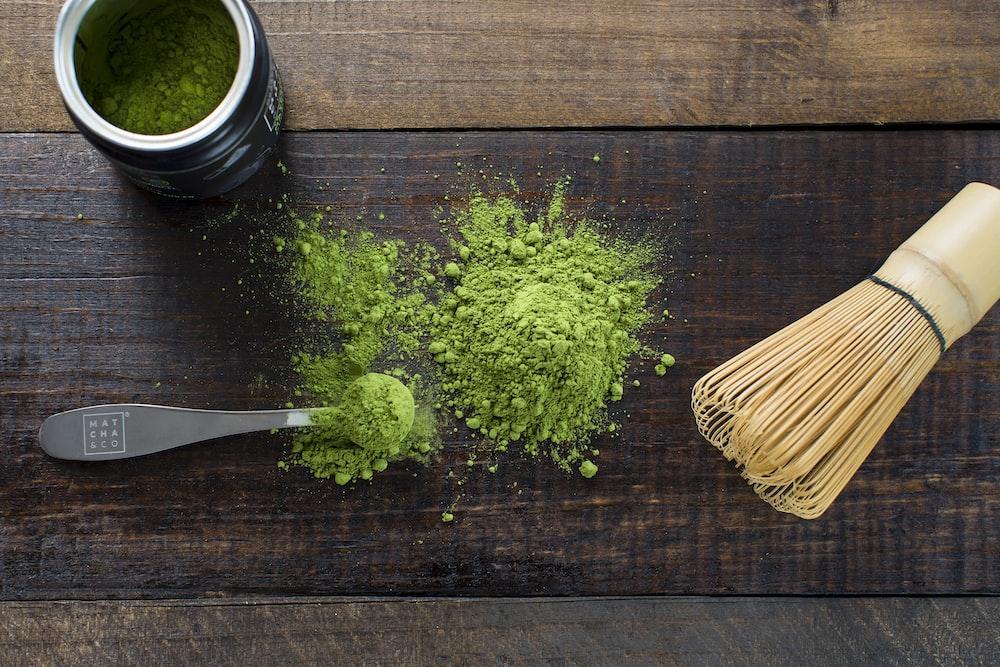 If you're interested in trying kratom, you may have seen Red Vein Maeng Da and Red Vein Bali Kratom. Both red kratom strain are popular among the world's users, but what's the difference between them?
This article will compare red maeng da vs red bali kratom, including its effects, dosage, and more. Both of these red strains are very popular and have many similarities. Though there are similarities between both strains, they do have some differences.
Keep reading to learn more about the red Maeng da and the red Bali strain, and find out which one is right for you!
Red Maeng Da Kratom Strains
Red Maeng Da Kratom strains are among the most popular strains of kratom. They are known for their high levels of alkaloids, which gives them their distinctive red color. They are also known for their powerful effects.
Red Maeng Da kratom strains are typically grown in the rainforests of Indonesia. The name "Maeng Da" actually means "pimp grade" in Thai, which is ideal given the strain's reputation for being one of the strongest kratom strains.
These strains can be found in various forms, including powder, capsules, and leaves. The most popular way to take Red Maeng Da kratom is in capsule form, allowing for more precise dosage.
It is also popular for making kratom tea, as the leaves can be steeped in hot water to make tea.
As a result, some kratom fans feel that the name Maeng Da implies excellent quality and potency. If you're one among the many kratom users looking for high quality red kratom strains or good quality kratom products, Red Maeng Da might be the way to go.
But it is essential to consult a medical professional before taking prescription medication or being affected by a serious medical condition, as it sometimes tends to have the opposite effect.
Red Bali Strains
When it comes to taking red Bali kratoms, there are some facts that you should know. Red vein strains are obtained from a method called grafting.
It is a process in which two different red vein plants are mixed to get the result of a combined characteristic.
Red Bali is one of kratom's most famous red strains. Not only is it popular, but it is also one of the high-potency strains.
Many believe that red Bali is the most muscular strain of kratom as it might help relieve pain and physical discomfort. If you're looking for a potent pain reliever, kratom experience, or mood enhancement, red Bali is the way to go.
Comparing Red Maeng Da Vs. Red Bali Kratom?
Red Maeng Da vs. Bali kratoms – They are two different essential kratom strains of the same plant.
Both strains are sold as dietary supplements and are widely used for their purported relaxing effects.
While their organic compounds share some similarities, there are also some crucial differences between these two strains.
Dosage
Their universal doses are the first comparison of red Maeng da vs. red Bali kratom. For red Maeng Da, the recommended dose is between 2-4 grams, while for red Bali, the recommended dose is between 3-5 grams. Red Bali can be quite sedating, causing you to feel tired in higher doses (5+ grams).
Color Of Veins
The following comparison between red Maeng da vs. red Bali kratoms is the color of their veins.
Red Maeng da has red veins, and red Bali has green veins. The different colors indicate different alkaloid profiles. Red Maeng da typically has a higher concentration of mitragynine, while red Bali has a higher concentration of 7-hydroxymitragynine.
Red Maeng da is more stimulating, while red Bali is more sedating. Red Maeng da is more energizing and is better for daytime use. Red Bali is better for nighttime use because it can help you relax and fall asleep.
The color of kratom veins is just one of the many factors that determine its effects. Other factors include the strain, the region it's from, the quality, and how it's prepared.
Red Kratom Strain: Mature Leaves Available
On the other hand, Red kratom is said to be the most sedating of all kratom vein colors. They're also famous for providing Chronic Pain relief and relaxation.
Green Maeng Da Vein: Middle Years Leaves
Next, Green kratom is said to be in the middle of the White and Red kratom strain. They're also famous for providing a balance of both Sedation and Stimulation.
Efficacy
Both red Maeng Da and Bali kratom are effective in providing pain relief, but red Maeng Da is more potent and has longer-lasting pain-relieving effects.
User Experience
Some kratom enthusiasts prefer red Maeng Da for its relaxing effect, while others find red Bali to be more mood-boosting. Ultimately, it comes down to personal preference.
When comparing both kratoms, it is clear that both kratoms have their unique benefits.
Red Maeng Da is more potent and has a longer-lasting effect, while red Bali is more relaxing. Ultimately, the decision of which strain to take comes from personal preferences.
Origin
Red Maeng Da originates from Thailand and gets its name from a water bug called "Maeng" Conversely, red Bali kratoms come from Indonesia.
The difference in origin can affect the user experience as each kratom can offer different benefits. For example, Red Maeng Da is more energized, while Red Bali is more relaxed.
Alkaloids
Mitragynine and 7-hydroxy mitragynine, which bind the opioid receptors, are two essential alkaloids in kratom.
Red Bali kratoms and Red Maeng Da kratom include a variety of alkaloids, including these two in particular.
Other alkaloids are also present. You will discover that the alkaloids provided by each strain will vary from one another.
Location
Red Maeng Da is domestically grown in Thailand, while red Bali is grown on the Indonesian island. Red Maeng da can be found in some countries, but you have to look for the legality in places like San Diego, Rhode Island, Sarasota county, and union county.
Daytime Energy Levels
Red Maeng Da vs. Red Bali Kratom – These kratom strains come from the same family of trees, the Mitragyna Speciosa.
The difference between the two strains lies in their potency and effects. Maeng Da is widely considered the most potent strain of kratom, while Red Bali is known for its relaxing effect.
Potency
While kratom is still in the process of getting approved by the FDA as a dietary supplement, many medical professionals believe in its potential as a supplemental dietary product.
Compared to Red vein Bali, Red Maeng Da appears to be less potent but more balanced. Red Maeng Da is often used as a pain reliever, while Red Bali is commonly used to alleviate discomfort and enhance mood.
Popularity
Red Bali is one of the most popular kratoms because it boosts mood and provides relaxation. Red Maeng Da is also a popular strain, but it is more well-known for its potent effects.
Which One Should You Try?
There is no definitive answer related to it. It ultimately comes down to personal preference. Some people prefer red maeng da for its potent effects, while others find red bali more relaxing.
Try out both strains to see which one works. Red Maeng Da and Red Bali kratom are two of the most popular strains of kratom.
Both kratoms offer a variety of benefits, including relief from pain, increased energy levels, and improved mood. Red Maeng Da is more potent, while red Bali is more relaxing.
Final Thoughts
While red Maeng Da is more potent, red Bali is more relaxing. Ultimately, the decision of which strain to take comes from one's experience of using it. It is essential to start with a low dose and increase it gradually to avoid side effects.