Easy Lettuce Growing with a Raft Aquaponic System
If you love salads and have always wanted an easy way to grow them at home this article is for you. If you have been put off starting your own system of hydroponics at home because you think it's too complicated, this article will offer you an easy method for getting started with simple hydroponics while producing some great salad greens. A homemade hydroponics system can be very simple and perhaps the simplest system is what is called a water culture raft system. This is made even simpler by incorporating aquaponics in the raft system because expensive hydroponic nutrient solutions and monitoring are not needed. Aquaponics is the combination of re-circulating aquaculture (fish farming) and hydroponics (growing plants without soil). The fish waste provides the nutrients the plants need and the plants, in taking up these nutrients, help to purify the water in which the fish live. This is an organic process with the only input to the system being fish food which creates a sustainable ecosystem where both plants and fish can thrive.
This aquaponics raft system is particularly successful for growing leafy crops like lettuce, herbs, chives, spinach, arugula etc. because of the high nitrogen content in the water. The raft system is ideal for these small plants that do not need a great deal of physical support. These leafy crops also do well with the lower phosphorous and potassium of the aquaponics system. The majority of hydroponic lettuces marketed commercially are bibb or European butter crunch types. This is often marketed as "Hydro-Bibb" lettuce. It is a good idea to start with these types and move on to other gourmet greens later. Generally you can start harvesting from 40-50 days after planting so it is best to plant each week to stagger your harvests. One of the best things about growing your lettuce inside with this method is that the average home temperatures below 78F are ideal for growing most lettuce year round.
What about the Fish?
Tilapia are generally the fish of choice for larger aquaponic systems because they are fast growing, can tolerate a wide variety of water quality conditions and have firm white meat. For small hobby systems, koi or gold fish work well. It is a good idea to also include a plecostomus cat fish to help keep the tank clean. Start with approximately one inch of fish for each gallon of water in the tank.
Materials for the System
Tank
Virtually any clean container that can hold ten or more gallons of water will work, but for esthetics and function, fish aquariums work best for most small systems. Fortunately, these are readily available used by looking in the Bird and Fish classified ad section of any major newspaper.
Under Gravel Filter and Pump(s)
These can be built, but it is easier to buy them and generally they come with used tanks. The filter needs a means of pulling water through the gravel to promote bio-filtration. This can either be done with an air pump and air stones, or with devices known as "Power Heads" that have an active water pump that draws water up the riser tubes of the filter. The best setup is to have the power heads for the filter and then supplement the dissolved oxygen in the tank with an air pump and air stones. Air hose tubing will be needed as well as a two way gang valve.
The Raft
For the raft we will use a sheet of Styrofoam about one inch thick that can be purchased at any hardware store and easily cut with a razor to fit the size needed.
Aquarium Gravel
Don't skimp on this one. By buying aquarium gravel rather than using some other type of gravel you will be sure that it will not leach into your water and impact the pH. Buy enough to cover the under gravel filter with two inches of gravel.
Growing Medium
For this system, we only need a small amount of seed starting medium to get the plants started. This can be Rockwool, Oasis Cubes or Sure to Grow media. Some lettuce seed needs a cold period to help them germinate. After soaking your medium, add one or two seeds to each cube and place in the refrigerator for 48 hours.
pH Test Kit
This system is very easy to maintain, but starting with proper pH and maintaining it is the key to success. pH test kits are available for as low as five dollars and can be purchased at hardware and pool stores.
Siphon Cleaner
This inexpensive tool is available at all stores that sell aquariums and is indispensable for monthly tank maintenance.
Light Source
If the tank is placed near a sunny window external light may not be needed, but lights often come with used or new tanks and they can be used by changing the bulb to one appropriate for plants. This may not be adequate if the system is relying entirely on artificial light. Twenty to fifty watts per square foot is a good rule of thumb for grow lights if used exclusively. A small stand can easily be made of PCV pipe from which to hang the light fixture. Artificial light is generally provided to lettuce for 16 hours each day.
Setting up the System!
Tank Setup
The tank will be set up just like any aquarium. Place the under-gravel filter in the tank with the riser tubes installed, add gravel and then water. Connect air stones to tubing from the air pump and insert them in to the riser tubes from the filter or insert and plug in Power Heads. Once water has been added to the tank, the pH will need to be checked and adjusted as needed. If the system was just for raising fish it would be best to try to maintain the water at a pH of about 7.4. In combining fish culture with growing plants (aquaponics), the needs of both the plants and fish must be slightly compromised by maintaining a pH as of about 6.8. More often than not the pH of tap water needs to be lowered. Products for raising and lowering pH that are safe for both plants and fish are available at both hydroponics and fish stores and online retailers. If fish are to be added immediately, the water must be de-chlorinated, otherwise wait 48 hours before adding the fish. To start your system, add approximately one inch of fish for each gallon of water.
Raft Setup and Planting
The raft can be as large as you like as long as it can freely float on top of the water and allow room for feeding fish, filter tubes etc. If the tank is large it is better to cut several smaller sections of raft so they can easily be moved for tank maintenance. Starting 3 inches from the side, holes can be cut every 3 inches for planting tubes. Cut holes slightly smaller than ½ inch so that you will have a snug fit for the planting tubes then cut ½ inch PCV pipe sections of 4 inches each for each planting tube. Fill each planting tube by packing it snuggly with the chosen growing medium. The growing medium will serve to support the roots and to wick water up to the germinating seeds. Once seeds have been cooled for 48 hours they can be placed along with their medium cube, into the top of each tube. Next insert each tube into the raft with 2 inches of the tube below the raft protruding into the water. Depending on the type of fish in the system, they will trim any roots that grow out of the tube. Having a 4 inch tube allows space for sufficient roots to grow unmolested by the fish.
Maintenance
The good news is that this system is very easy to maintain. Each week, check the pH. If the pH is between 6.6 and 7.0 things are going well. If the pH is outside of this range it should be adjusted by using either pH Up or Down as needed. A pH of 6.8 is ideal. Fill the tank to top off the level with de-chlorinated water. Each month, use a siphon cleaner to vacuum the excess waste out of the gravel. Take the tank water level down ¼ with this process. Don't throw this water down the drain; it will do wonders for indoor and outdoor plants. Fill the tank back up to the top with de-chlorinated water
This small system can not only be an attractive conversation piece, but it can provide enough salad greens and herbs for the whole family.
Dr. Christopher J. Kline is a master gardener and writer living in Paradise Valley Arizona.

Red Maeng Da Vs. Red Bali Kratom: What's The Difference?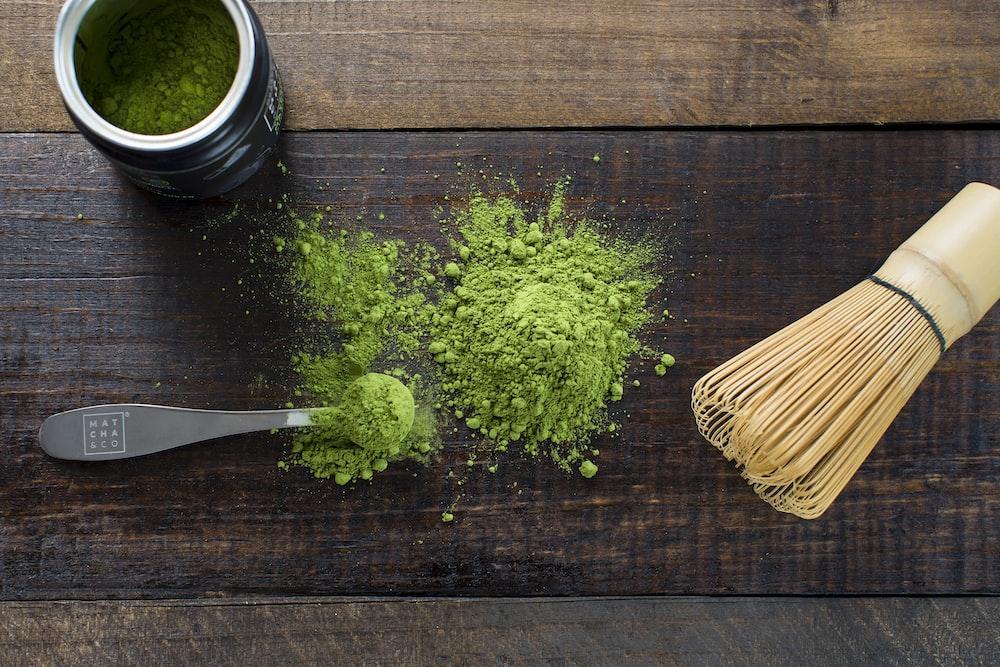 If you're interested in trying kratom, you may have seen Red Vein Maeng Da and Red Vein Bali Kratom. Both red kratom strain are popular among the world's users, but what's the difference between them?
This article will compare red maeng da vs red bali kratom, including its effects, dosage, and more. Both of these red strains are very popular and have many similarities. Though there are similarities between both strains, they do have some differences.
Keep reading to learn more about the red Maeng da and the red Bali strain, and find out which one is right for you!
Red Maeng Da Kratom Strains
Red Maeng Da Kratom strains are among the most popular strains of kratom. They are known for their high levels of alkaloids, which gives them their distinctive red color. They are also known for their powerful effects.
Red Maeng Da kratom strains are typically grown in the rainforests of Indonesia. The name "Maeng Da" actually means "pimp grade" in Thai, which is ideal given the strain's reputation for being one of the strongest kratom strains.
These strains can be found in various forms, including powder, capsules, and leaves. The most popular way to take Red Maeng Da kratom is in capsule form, allowing for more precise dosage.
It is also popular for making kratom tea, as the leaves can be steeped in hot water to make tea.
As a result, some kratom fans feel that the name Maeng Da implies excellent quality and potency. If you're one among the many kratom users looking for high quality red kratom strains or good quality kratom products, Red Maeng Da might be the way to go.
But it is essential to consult a medical professional before taking prescription medication or being affected by a serious medical condition, as it sometimes tends to have the opposite effect.
Red Bali Strains
When it comes to taking red Bali kratoms, there are some facts that you should know. Red vein strains are obtained from a method called grafting.
It is a process in which two different red vein plants are mixed to get the result of a combined characteristic.
Red Bali is one of kratom's most famous red strains. Not only is it popular, but it is also one of the high-potency strains.
Many believe that red Bali is the most muscular strain of kratom as it might help relieve pain and physical discomfort. If you're looking for a potent pain reliever, kratom experience, or mood enhancement, red Bali is the way to go.
Comparing Red Maeng Da Vs. Red Bali Kratom?
Red Maeng Da vs. Bali kratoms – They are two different essential kratom strains of the same plant.
Both strains are sold as dietary supplements and are widely used for their purported relaxing effects.
While their organic compounds share some similarities, there are also some crucial differences between these two strains.
Dosage
Their universal doses are the first comparison of red Maeng da vs. red Bali kratom. For red Maeng Da, the recommended dose is between 2-4 grams, while for red Bali, the recommended dose is between 3-5 grams. Red Bali can be quite sedating, causing you to feel tired in higher doses (5+ grams).
Color Of Veins
The following comparison between red Maeng da vs. red Bali kratoms is the color of their veins.
Red Maeng da has red veins, and red Bali has green veins. The different colors indicate different alkaloid profiles. Red Maeng da typically has a higher concentration of mitragynine, while red Bali has a higher concentration of 7-hydroxymitragynine.
Red Maeng da is more stimulating, while red Bali is more sedating. Red Maeng da is more energizing and is better for daytime use. Red Bali is better for nighttime use because it can help you relax and fall asleep.
The color of kratom veins is just one of the many factors that determine its effects. Other factors include the strain, the region it's from, the quality, and how it's prepared.
Red Kratom Strain: Mature Leaves Available
On the other hand, Red kratom is said to be the most sedating of all kratom vein colors. They're also famous for providing Chronic Pain relief and relaxation.
Green Maeng Da Vein: Middle Years Leaves
Next, Green kratom is said to be in the middle of the White and Red kratom strain. They're also famous for providing a balance of both Sedation and Stimulation.
Efficacy
Both red Maeng Da and Bali kratom are effective in providing pain relief, but red Maeng Da is more potent and has longer-lasting pain-relieving effects.
User Experience
Some kratom enthusiasts prefer red Maeng Da for its relaxing effect, while others find red Bali to be more mood-boosting. Ultimately, it comes down to personal preference.
When comparing both kratoms, it is clear that both kratoms have their unique benefits.
Red Maeng Da is more potent and has a longer-lasting effect, while red Bali is more relaxing. Ultimately, the decision of which strain to take comes from personal preferences.
Origin
Red Maeng Da originates from Thailand and gets its name from a water bug called "Maeng" Conversely, red Bali kratoms come from Indonesia.
The difference in origin can affect the user experience as each kratom can offer different benefits. For example, Red Maeng Da is more energized, while Red Bali is more relaxed.
Alkaloids
Mitragynine and 7-hydroxy mitragynine, which bind the opioid receptors, are two essential alkaloids in kratom.
Red Bali kratoms and Red Maeng Da kratom include a variety of alkaloids, including these two in particular.
Other alkaloids are also present. You will discover that the alkaloids provided by each strain will vary from one another.
Location
Red Maeng Da is domestically grown in Thailand, while red Bali is grown on the Indonesian island. Red Maeng da can be found in some countries, but you have to look for the legality in places like San Diego, Rhode Island, Sarasota county, and union county.
Daytime Energy Levels
Red Maeng Da vs. Red Bali Kratom – These kratom strains come from the same family of trees, the Mitragyna Speciosa.
The difference between the two strains lies in their potency and effects. Maeng Da is widely considered the most potent strain of kratom, while Red Bali is known for its relaxing effect.
Potency
While kratom is still in the process of getting approved by the FDA as a dietary supplement, many medical professionals believe in its potential as a supplemental dietary product.
Compared to Red vein Bali, Red Maeng Da appears to be less potent but more balanced. Red Maeng Da is often used as a pain reliever, while Red Bali is commonly used to alleviate discomfort and enhance mood.
Popularity
Red Bali is one of the most popular kratoms because it boosts mood and provides relaxation. Red Maeng Da is also a popular strain, but it is more well-known for its potent effects.
Which One Should You Try?
There is no definitive answer related to it. It ultimately comes down to personal preference. Some people prefer red maeng da for its potent effects, while others find red bali more relaxing.
Try out both strains to see which one works. Red Maeng Da and Red Bali kratom are two of the most popular strains of kratom.
Both kratoms offer a variety of benefits, including relief from pain, increased energy levels, and improved mood. Red Maeng Da is more potent, while red Bali is more relaxing.
Final Thoughts
While red Maeng Da is more potent, red Bali is more relaxing. Ultimately, the decision of which strain to take comes from one's experience of using it. It is essential to start with a low dose and increase it gradually to avoid side effects.