Preparing Roses for Winter
It's that time of year when cold-climate rosarians work hard to protect the most vulnerable of our roses and then relax in front of the fireplace until spring. On the other hand, many warm-climate rosarians are still enjoying great color in the garden as well as blooms to cut for the Thanksgiving table.
For all rosarians, though, it's important to keep the leaves on your plants right up until they go dormant or, in warm climates, until dormancy is forced upon them. Foliage is where photosynthesis takes place, and photosynthesis provides the energy the plant will store so it can grow again in the spring. So continue to apply a good rose fungicide to prevent those leaf-threatening diseases, blackspot and powdery mildew, until the plants are well on their way to dormancy.
If you live in a cold climate, you have to decide which of your roses need protection and which don't. Rose hardiness varies, even among different varieties. And certainly every winter is different, with some mild and some harsh and no reliable method for predicting what this one will bring. There's real truth behind old adages, and the one that comes to mind here is: expect the worst and hope for the best.
The object of winter protection is to keep the drying winter wind off the lower parts of the canes, and to keep the base of the plant and the roots evenly cold. A few spades of soil over the base of each plant mitigates the effects of the freeze/thaw cycles that occur when the days are sunny and the nights are below freezing.
Protect all roses that you planted this year, as new rosebushes can take a couple of years to get established. Protect all budded (grafted) roses, especially the hybrid teas, because the bud union is the most vulnerable part of the plant. If you've grown your plants for several years, you'll know which ones need protection, based on the amount of winter damage you observed in the spring. When in doubt, protect them all.
Winter-damaged climbers will sprout new canes next spring, but the plant will be much more impressive if the old canes are undamaged and can contribute to the spring display. If possible, remove the devices you may have used to fasten the canes to a fence or arbor and gently tie the canes together into a neat, upright bundle. Then wrap the bundle with burlap or other breathable fabric (not plastic) to keep the brunt of the wind off the canes.
Tree roses, or standards, are the most difficult roses to protect. There are three ways to do it, listed here with decreasing reliability of result:
Dig up the plant once it's fully dormant, prune the canes to four or five inches, and bury the entire plant in the ground, mounding plenty of soil over the top.  Put a marker in the soil or you'll never be able to find the plant in the spring!  Replant it in early spring. Extremely reliable.

Dig up half of the plant's root system—all the roots on one side of the plant. Tip the plant toward the opposite side of the exposed roots until you can fasten the top of the plant to the ground. Then cover the entire plant, exposed roots and all, with soil. In early spring, gently remove the protective soil, bring the plant upright, and replant the exposed roots. Very reliable.

Leaving the plant in place in the garden, prune all the canes to six or eight inches. Bind the trunk with burlap strips, as if you were applying a bandage. At the top of the plant, wind the burlap between the canes, over, around, and under the bud union, tucking handfuls of salt marsh hay or dry leaves under the burlap. Once the bud union is completely protected, put a burlap bag over the entire top of the plant and fasten it securely with clothespins. Fairly reliable.
Even though your roses were strong and healthy going into fall, and even though you protected them adequately, cold-climate rosarians can always expect to see some winter damage to the canes when spring arrives, but as long as the bud union and even the tiniest bit of cane at the base of the plant is alive and green, the rosebush will amaze you with a whole host of fat new canes bristling from that bud union or from the base of the plant.
Ann Hooper is a certified American Rose Society Consulting Rosarian, who grows nearly 400 rosebushes at her home near Boston.

Red Maeng Da Vs. Red Bali Kratom: What's The Difference?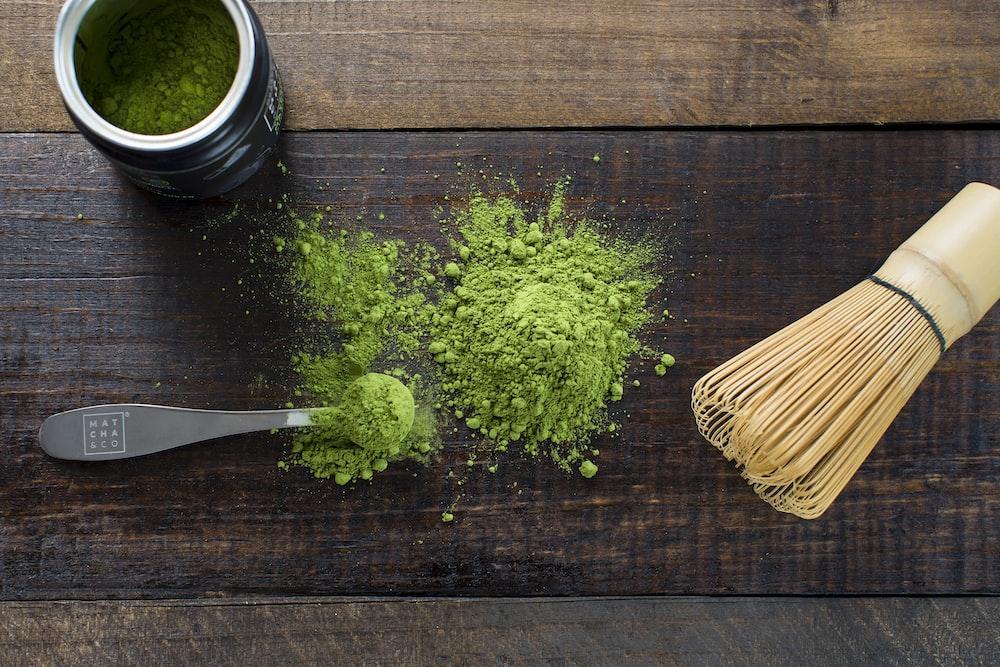 If you're interested in trying kratom, you may have seen Red Vein Maeng Da and Red Vein Bali Kratom. Both red kratom strain are popular among the world's users, but what's the difference between them?
This article will compare red maeng da vs red bali kratom, including its effects, dosage, and more. Both of these red strains are very popular and have many similarities. Though there are similarities between both strains, they do have some differences.
Keep reading to learn more about the red Maeng da and the red Bali strain, and find out which one is right for you!
Red Maeng Da Kratom Strains
Red Maeng Da Kratom strains are among the most popular strains of kratom. They are known for their high levels of alkaloids, which gives them their distinctive red color. They are also known for their powerful effects.
Red Maeng Da kratom strains are typically grown in the rainforests of Indonesia. The name "Maeng Da" actually means "pimp grade" in Thai, which is ideal given the strain's reputation for being one of the strongest kratom strains.
These strains can be found in various forms, including powder, capsules, and leaves. The most popular way to take Red Maeng Da kratom is in capsule form, allowing for more precise dosage.
It is also popular for making kratom tea, as the leaves can be steeped in hot water to make tea.
As a result, some kratom fans feel that the name Maeng Da implies excellent quality and potency. If you're one among the many kratom users looking for high quality red kratom strains or good quality kratom products, Red Maeng Da might be the way to go.
But it is essential to consult a medical professional before taking prescription medication or being affected by a serious medical condition, as it sometimes tends to have the opposite effect.
Red Bali Strains
When it comes to taking red Bali kratoms, there are some facts that you should know. Red vein strains are obtained from a method called grafting.
It is a process in which two different red vein plants are mixed to get the result of a combined characteristic.
Red Bali is one of kratom's most famous red strains. Not only is it popular, but it is also one of the high-potency strains.
Many believe that red Bali is the most muscular strain of kratom as it might help relieve pain and physical discomfort. If you're looking for a potent pain reliever, kratom experience, or mood enhancement, red Bali is the way to go.
Comparing Red Maeng Da Vs. Red Bali Kratom?
Red Maeng Da vs. Bali kratoms – They are two different essential kratom strains of the same plant.
Both strains are sold as dietary supplements and are widely used for their purported relaxing effects.
While their organic compounds share some similarities, there are also some crucial differences between these two strains.
Dosage
Their universal doses are the first comparison of red Maeng da vs. red Bali kratom. For red Maeng Da, the recommended dose is between 2-4 grams, while for red Bali, the recommended dose is between 3-5 grams. Red Bali can be quite sedating, causing you to feel tired in higher doses (5+ grams).
Color Of Veins
The following comparison between red Maeng da vs. red Bali kratoms is the color of their veins.
Red Maeng da has red veins, and red Bali has green veins. The different colors indicate different alkaloid profiles. Red Maeng da typically has a higher concentration of mitragynine, while red Bali has a higher concentration of 7-hydroxymitragynine.
Red Maeng da is more stimulating, while red Bali is more sedating. Red Maeng da is more energizing and is better for daytime use. Red Bali is better for nighttime use because it can help you relax and fall asleep.
The color of kratom veins is just one of the many factors that determine its effects. Other factors include the strain, the region it's from, the quality, and how it's prepared.
Red Kratom Strain: Mature Leaves Available
On the other hand, Red kratom is said to be the most sedating of all kratom vein colors. They're also famous for providing Chronic Pain relief and relaxation.
Green Maeng Da Vein: Middle Years Leaves
Next, Green kratom is said to be in the middle of the White and Red kratom strain. They're also famous for providing a balance of both Sedation and Stimulation.
Efficacy
Both red Maeng Da and Bali kratom are effective in providing pain relief, but red Maeng Da is more potent and has longer-lasting pain-relieving effects.
User Experience
Some kratom enthusiasts prefer red Maeng Da for its relaxing effect, while others find red Bali to be more mood-boosting. Ultimately, it comes down to personal preference.
When comparing both kratoms, it is clear that both kratoms have their unique benefits.
Red Maeng Da is more potent and has a longer-lasting effect, while red Bali is more relaxing. Ultimately, the decision of which strain to take comes from personal preferences.
Origin
Red Maeng Da originates from Thailand and gets its name from a water bug called "Maeng" Conversely, red Bali kratoms come from Indonesia.
The difference in origin can affect the user experience as each kratom can offer different benefits. For example, Red Maeng Da is more energized, while Red Bali is more relaxed.
Alkaloids
Mitragynine and 7-hydroxy mitragynine, which bind the opioid receptors, are two essential alkaloids in kratom.
Red Bali kratoms and Red Maeng Da kratom include a variety of alkaloids, including these two in particular.
Other alkaloids are also present. You will discover that the alkaloids provided by each strain will vary from one another.
Location
Red Maeng Da is domestically grown in Thailand, while red Bali is grown on the Indonesian island. Red Maeng da can be found in some countries, but you have to look for the legality in places like San Diego, Rhode Island, Sarasota county, and union county.
Daytime Energy Levels
Red Maeng Da vs. Red Bali Kratom – These kratom strains come from the same family of trees, the Mitragyna Speciosa.
The difference between the two strains lies in their potency and effects. Maeng Da is widely considered the most potent strain of kratom, while Red Bali is known for its relaxing effect.
Potency
While kratom is still in the process of getting approved by the FDA as a dietary supplement, many medical professionals believe in its potential as a supplemental dietary product.
Compared to Red vein Bali, Red Maeng Da appears to be less potent but more balanced. Red Maeng Da is often used as a pain reliever, while Red Bali is commonly used to alleviate discomfort and enhance mood.
Popularity
Red Bali is one of the most popular kratoms because it boosts mood and provides relaxation. Red Maeng Da is also a popular strain, but it is more well-known for its potent effects.
Which One Should You Try?
There is no definitive answer related to it. It ultimately comes down to personal preference. Some people prefer red maeng da for its potent effects, while others find red bali more relaxing.
Try out both strains to see which one works. Red Maeng Da and Red Bali kratom are two of the most popular strains of kratom.
Both kratoms offer a variety of benefits, including relief from pain, increased energy levels, and improved mood. Red Maeng Da is more potent, while red Bali is more relaxing.
Final Thoughts
While red Maeng Da is more potent, red Bali is more relaxing. Ultimately, the decision of which strain to take comes from one's experience of using it. It is essential to start with a low dose and increase it gradually to avoid side effects.