The Essence of Robust Plants from Sub-Sharan Africa
by James E. Kostrava
There tends to be two types of growers: amateurs / hobbyists ["gardeners"] and professional growers ["farmers"]. It was usually pretty easy to tell them apart. Although they are both passionate about growing and both are very serious about their methods, their desired outcomes are quite different. A "gardener" wants his plants to be lush, and full, and healthy, but things like increasing yield are not really a concern to him. And often, indoor gardeners don't have serious problems with pests and diseases. So they don't really need any sort of harsh synthetic nutrients or pesticides.
The farmer on the other hand is critically interested in yield. An increase in the amount of sellable product goes right to her bottom line – it is as simple as that. The expression "sellable fruit" doesn't just mean that you have more plants to sell. It means that what you have is healthy, appetizing and appealing. It also means dealing with pests. One blemish on a vegetable or piece of fruit can render it unsellable. Professional blueberry growers say that the size of the berries is important: customers like the large, lush, juicy blueberries. And then, they must be healthy. How long can they sit on the shelf and still look appealing? The least bit of wrinkling or appearance of aging makes them unsellable.
It turns out that the solution for both kinds of growers (gardeners and farmers) is the same: pure extract from robust African plants. The benefits of the plants from Sub-Saharan Africa have been known for a thousand years in both India and Africa. In India, they refer to some of the trees as the "village pharmacy." They use the oils from these trees for everything from leaf shine, fertilizer and bug repellent, to curing fingernail and toenail fungus.
These African plants are absolutely loaded with bioactive nutrients. Over centuries they have evolved and adapted to survive and even thrive in the harshest climates on earth – such as sub-Saharan Africa. You see these trees whenever you see an African lion safari on TV. You observe the dry desolate landscape of Africa. Then, in the middle of nowhere, you see a giant, lush, green tree. They are not only loaded with rich bioactive nutrients – some have an active ingredient called Azadirachtin that protects it from harmful pests. When locusts come through and eat everything in sight, the only plants left are the ones with Azadirachtin. Azadirachtin does not poison the insects like a pesticide, but it triggers a stop eating response and the bugs starve to death. Harmful pests learn that they don't want to be anywhere near these plants, so they avoid them. African villagers say that they like to gather under certain trees because they provide the best shade [they remain green all year] and there tends to be no bugs anywhere near them.
In 2006, a microbiologist asked the question, "What if there was a way to extract the pure essence of the seeds from African plants, not just their oil, but all of the bioactive nutrients?" And then, what would happen if you could make that highly concentrated liquid emulsifiable [able to mix with water] so it could be applied to plants anywhere as a foliar spray? Could the properties of these robust plants be transferred to our plants here?"  It turns out that the answer is "Yes!"
Science Behind the Technology
A research scientist that spent his entire 37-year career at a world renowned chemical company in Michigan, and literally wrote the book on chemical extraction, found a way to extract the pure essence of African plants along with 92% of their bioactive nutrients. [Traditional extraction technology captures less than 30% of the bioactive nutrients from these plants.]  He was also able to make this concentrated liquid emulsifiable so it would mix nicely with regular water. He sprayed it on plants and found instant results. Weak plants became healthy and healthy plants became even healthier along with an increase in their yield. Also, stress from pests and diseases were greatly reduced. Fruits and vegetables grown with this pure plant extract stayed healthy longer after being picked making them much more sellable. This process is known as "Bioadaptive Supplementation."
A new product made from the pure essence of African plants is the solution for both home hobby gardeners and master growers. There are two formulations: one for professional growers that includes all 92% of the bioactive nutrients and then a second formulation that has most of the bioactive nutrients but lower levels of Azadirachtin.  Although it is not as effective in reducing stress from pests and diseases, it is still a highly effective specialty fertilizer that improves plant health and yield, and helps fruits and vegetables to be healthy and sellable longer. It also has a much lower price than the professional formulation [much more in line with the pocket book of the amateur grower.]
Field Trials
Field Trials using pure extract from African plants were conducted by independent testing laboratories such as Saginaw Valley State University: [Field tomatoes – 70% increase in cumulative yield mass, compared to untreated control] and [Cherry tomatoes – 17% increase in fruit count, compared to untreated control]; Michigan State University: [Blueberries – Outperformed leading brand of chemical inputs in total percentage of marketable fruit] and [Organic apples – Outperformed the leading OMRI-listed brand in maintaining plant health];  Hillsdale College: [Greenhouse strawberries – Nine-fold increase in fruit count, compared to untreated control]; and with independent growers: [Poinsettias – Up to 100% increase observed in red leaves, compared to untreated control]. The manufacturer of this product encourages professional growers to do their own side-by-side comparisons.
All Natural and Organic
Since it is all natural, organic it is safe and easy to use. Professional growers in a greenhouse setting often have to "suit up" with special protective gear before they apply synthetic plant nutrients and pesticides. Then they need to vacate the treated area for a period of time so they don't poison themselves. They don't have that concern with pure essence of African plants. This pure plant extract contains no synthetic chemicals or "heavy metals" whatsoever and can help make the "Average Joe" a master grower.
James E. Kostrava is the CEO & Founder of Organibliss, LLC that produces Organibliss™ all natural, organic plant supplements. He gained valuable experience working for a successful biotechnology company and has more than 34 years of experience in Sales, Marketing, Public Relations, Fundraising, Communications and Organizational Management. For more information call 989.839.2342, email [email protected] or visit Organibliss.com.

Why Should You Consider Planting Spring-Planted Bulbs in Your Garden?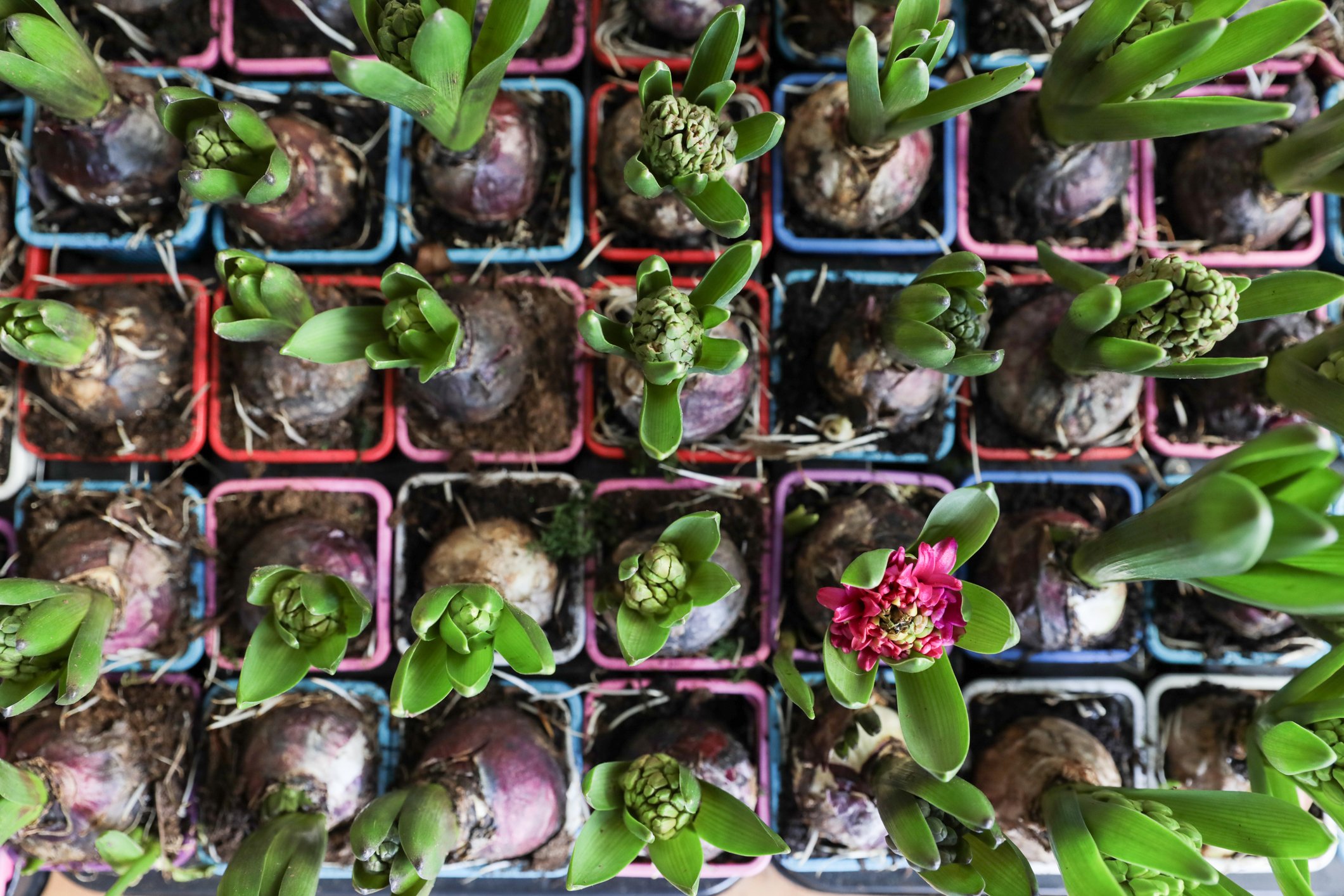 Spring is a great time to plant bulbs in your garden! Not only do they add a pop of color, but they also provide a number of benefits. In this blog post, we'll outline the benefits of planting spring planted bulbs in your garden. We'll discuss what bulbs are, what flowers come from bulbs, how to plant them, when to plant them, and how to care for them. So, go ahead and plant some spring-planted bulbs in your garden this spring!
What Are Spring Bulbs?
Do you love the beauty and colors of springtime? If so, then you should consider planting spring bulbs in your garden. Spring bulbs are a popular type of flower that is planted in the springtime. They come in many different colors and are known for their beautiful blooms. Not only do they add beauty to your garden, but they are also easy to care for.
When selecting spring bulbs for your garden, it's important to choose ones that look good together and have a variety of colors. Some of the most popular types of spring bulbs include tulips (a yellow bulb), daffodils (a blue or purple bulb), crocuses (a white or multicolored bulb), and hyacinths (an orange or yellow flower). When selecting which ones to plant, it's best to choose a mixture so that your garden looks colorful throughout the year.
What Flowers Come from Spring-Planted Bulbs?
There's no better way to add color and brightness to your garden than by planting bulbs. Not only are they easy to care for, but they also come back year after year. When choosing which bulbs to plant in your garden, it's important to consider what flowers you want them to produce. Some common bulbs you can plant include tulips, daffodils, hyacinths, and crocuses. All these bulbs will produce beautiful flowers that will add a touch of color and brightness to your garden. You can also choose to plant other types of bulbs, such as grape hyacinths or lily-of-the-valley bulbs. These plants produce smaller flowers but are very fragrant.
The Advantages of Planting Spring-Planted Bulbs
Do you love the look of brightly colored flowers in your garden, but you don't have the time or energy to tend to them? Planting spring-planted bulbs is a great way to add color and interest to your garden without any of the work. Bulbs are easy to care for and require very little maintenance—all you need is some water and sunshine. Plus, bulbs can be planted in a wide variety of locations, including in pots and containers. This makes them perfect for adding interest to any area of your garden.
Another advantage of planting bulbs is that they are relatively inexpensive. You can buy a large container of bulbs for just a few dollars, and they will last for many years with proper care. Plus, bulb plants are relatively easy to transplant if you ever want to move them somewhere else in your garden. Last but not least, planting bulbs is a great way to add color and brightness to your garden all year long!
How to Plant Spring Bulbs?
Color is one of the most important factors when it comes to garden design, and spring-planted bulbs are a great way to add some extra color to your landscape. Not only are they beautiful on their own, but they also provide a wonderful contrast against the cooler colors that will be in season during the summer. Spring-planted bulbs are easy to plant and care for, and there are a variety of different varieties available that will perfectly complement your garden.
When Should You Plant Spring Bulbs?
With the arrival of spring, it's time to start thinking about planting bulbs in your garden. There are a variety of beautiful bulbs that can be planted in the spring, and they're easy to care for, making them a great choice for someone who wants to add color and interest to their yard without much effort.
Consider the season when deciding which bulb to plant in your garden. Spring-planted bulbs will typically bloom earlier than bulbs planted in the fall, so make sure you choose the right one for your garden. There are a variety of different types of spring-planted bulbs to choose from, so find one that will fit well into your landscaping. With a little planning and effort, you can have a beautiful garden that blooms all year.
How to Care for Spring-Planted Bulbs?
Spring is a wonderful time to plant bulbs in your garden. Here are a few tips on how to get started:
First, be sure to research which types of bulbs work best for your garden and climate. Some popular choices include tulips, daffodils, hyacinths, and crocuses. Once you've selected the bulbs you want to buy, purchase them in advance so that you have plenty of time to plant them in the ground or in pots.
Once you have your bulbs home, it's time to take care of them! Make sure that their soil is moist but not soggy – this is crucial for bulb growth. Water them regularly during dry weather, and be sure not to overwater them, as this can damage their roots. When the flowers start blooming, cut the stems close to the ground so that the bulb will continue flowering indoors. After the flowers fade away (usually around mid-March), allow the foliage (orchids tend not to shed their leaves) to die back naturally. Enjoy your beautiful spring-planted bulbs!
In Short
Spring bulbs are a great way to add color and life to your garden. Planting these bulbs will provide you with beautiful flowers throughout the spring and summer. Bulbs are easy to care for and can be planted in almost any type of soil. Be sure to plant your bulbs in the fall so that they have time to establish themselves before the first frost. With a little love and care, your spring bulbs will thrive and bring you enjoyment for years to come.