Eat Local; From Your Own Kitchen or Backyard
As I reached to examine a tomato, the man behind the counter nearly slapped my hand as he admonished me. I watched him curiously as he waved his finger then selected my produce for me. The pieces he selected were misshapen and the color was irregular. It seemed he was selecting his least desirable wares as punishment for my cultural faux paux. Only later, when I tasted the food, did I realize my mistaken assumption. Nothing has ever tasted as good as it did those four months I lived in France….that is until I started growing my own food!
Eating local is good for the local economy, for the environment and it's also healthier. Many foods eaten immediately after harvesting contain more nutrients than food remaining at room temperature for several hours.  That means produce picked green and trucked several days before even reaching store shelves may be depleted of many nutrients before they are even for sale. It's not hard to understand why eating from your own garden tastes so good and is so healthy.
Recent reports from the FDA revealed just over 1% of our imported food ever passes through inspection. This is troubling given our food imports doubled from 1997 to 2007 and imported food now comprises 13% of the total US food source. The use of pesticides and chemicals is unregulated in many countries. From the imports that were inspected, 6% were found to have pesticide violations, (compared to 2.4% domestic product), and another four percent contained a bacterial linked to salmonella and dysentery (compared to 1% domestic.)  Rightfully so, the tainted products from China resulting in the pet food and toothpaste scare has many people rethinking the safety of our food supply. Abandoning our modern way of life or moving to the country to homestead is not the only way to eat healthy. Good options exist for even the most urban dwellers to eat local food, especially if they grow it themselves.
The good news is that it's getting easier to find fantastic fresh food in many communities in the United States. The movement to eat local is catching on.  Farmer's Markets, restaurants specializing in local wares and co-ops make eating locally grown food much easier. As more people support the local movement, the options increase.  Astonishingly, many national grocery chains still do not see the value in purchasing local food. The average meal consumed in the US traveled a total of 1,500 miles from the source to our tables.
A good friend of mine was married last summer near Portland, Oregon. Instead of placing flowers or favors on the tables, she placed baskets heaped with ripe local tomatoes. The yellows, reds and oranges were stunning on the tables and a sweet treat for the guests too. People ate them like candy. Needless to say, they were a big hit!   All of the food served at the wedding was grown or caught locally.  It was amazingly good. Judging from the comments from the guests, it was a special treat for everyone. The food was purchased fresh from local organic growers. The preparation was simple to highlight the natural flavors.
People involved in the Slow Food movement encourage people eat like this every day. Their mission is to slow down and more enjoy their food and life. They contend we are moving too quickly and we need to get back to basics. Taking time to grow, select, prepare, and enjoy our foods is one of the great pleasures of life. Sharing a garden harvest with others is a way to form a strong personal and community bond.
Gardeners have known about the benefits of eating local for many years. As many as 70 million households garden; yet the "eat local" movement was a fringe movement until a few years ago. Now this old concept is back in the main stream. That may be due in part to a desire to lessen our impact on the earth, but it's also largely due to rediscovering how good fresh food is. The New Oxford American Dictionary named the 2007 new word of the year "locavore" which refers to the growing movement of eating food produced within a hundred mile radius. This is much easier to do in San Francisco, where the term was coined, than in North Dakota. Even in the most hostile climates, there are some good options for growing your own food. These options complement a traditional garden, but extend your season and your options substantially. These options range from growing in your kitchen, growing in containers, using a cold frame, or growing in a greenhouse. A greenhouse is the most versatile option because a greenhouse is the ultimate zonal equalizer!
Easy Indoor Gardening
Mushroom kits are another great way to start growing food. These kits come in several forms, the most convenient being a box. Starting the kit involves only adding water to a packet of spores and spreading them in the box. Place the box somewhere you can watch it grow. In only a few days, mushrooms spring up and are ready for harvest. The mushrooms taste great and it's fun to watch them grow! If you want a more natural looking presentation, spore plugs are available.  For these you will need a nice looking log or piece of wood and a drill. Simply drill a hole and place the plug into the hole and wait for it to sprout.
If instant gratification is what you are looking for, sprouts are an easy and quick option. With dozens of good seeds producing sprouts, there are many flavors to choose from. Sprouts harvested and eaten immediately have the most nutritional value. With a sprouter, you can grow sprouts on your kitchen counter top. Some units expand to grow multiple types of sprouts at one time.
You don't need to have a sprouter to grow indoors. It's also easy to grow some crops indoors or even in your garage with a small shelf, a grow light and a heat mat. Lettuce and radishes are among many crops that grow quickly from seed.  Bottom heat from heat mats and eight to twelve hours of light will be enough to grow quite a few crops. We planted radish, mesclun and spinach three weeks ago in a windowless room in our office. With a few hours a day of light, we are already starting to enjoy the harvest! This can be done in a garage by adding some bottom heat with heat mats or in a greenhouse. As long as the night time temperate does not dip much below 40° F, you can harvest all year long.
Once you start growing you will find you quickly run out of space!  A lighted grow system is another option.  Carts come in varying sizes and can accommodate from four to eight seedling trays.  Wide spectrum fluorescent lights attach to the trays above each level for optimum light for seedlings and starts.  Seedling trays can be placed on capillary mats for bottom watering or seedling heat mats for bottom heat.  If you are growing in a cool space, heat will be the best option; however, you will want to check small trays frequently as they will try out faster with concentrated heat.  The ideal light placement is about two inches above the seedlings.  Lights are adjustable to accommodate quickly growing starts.  Most grow racks come with casters so they are easily moveable.
Moving Outdoors
Moving outdoors does not require a greenhouse, but we will start there since it provides the greatest number of options. With so much imported produce available, it's easy to see why people lost connection with what is in season. If you are someone who salivates over a juicy pineapple, and you don't live in Hawaii, eating only root vegetables in winter may not be appealing. Owning a greenhouse means you can start or even grow crops before they would survive in the elements, or you can grow plants that would not normally live in your zone at all. Some people grow miniature bananas, grapefruit, papaya, melons or even coffee in a greenhouse. It's possible to grow pineapple too, however, that is not among one of the easier crops to grow. Regardless, you can harvest fresh strawberries locally when you have a greenhouse when only kale is growing in your garden.
If you plan to grow in a greenhouse in winter, make sure to use a model with strong, insulated covering, an exhaust fan, and a heater. Adding heat to a greenhouse requires more maintenance than a cool greenhouse. You will need to be sure the heat is exhausted before the greenhouse overheats. Fresh air in the greenhouse is also crucial. Using a greenhouse to start crops you will later transplant to a garden allows you to get an early start. Another excellent option is to grow crops in containers you will later move to another location. This allows you to skip the work of transplanting. Moving the containers back into the greenhouse in the fall will also extend your growing season. It is also possible to grow and harvest crops from the greenhouse. A few good crops include:  tomatoes, lettuce, spinach, strawberries, melons, kale, and many herbs.
Cold frames work for many cool crops and also to get an early start if you are planting directly into your garden or raised bed. Used in combination with soil heating cables, cold frames may work in your area year-round. Most soil heating cables produce heat as soon as the soil dips below 74°. Some gardeners successfully grow cool crops in cold frames even in very cold climates with the use of mulch, some innovative techniques, and a little luck. Unheated greenhouses or those without proper insulation to heat may also be used as cold frames. Raising the crops off the ground and the use of heat mats may add enough heat to actively grow before the last frost date in your area.
Shane Smith's Greenhouse Gardner's Companion provides an excellent resource for anyone growing their own food in a greenhouse.  The book lists specific plants and vegetables well suited for greenhouse growing as well as specific planting schedules for a year-round harvest for heated and cool greenhouses.  By following the schedule it is possible to harvest vegetables, some fruits and herbs every month!  Not only will you be the healthiest person in your neighborhood, you'll probably be the happiest.  Spending time in the greenhouse is an excellent way to get rid of the winter blues.
Into The Great Wide Open
Containers are a great way to grow food, especially if you don't have room for a traditional garden. Many vegetables have attractive foliage and flowers. Perhaps they are not the first choice for aesthetics, but when planted in decorative containers, they can be extremely attractive placed on a front porch or patio. It is easy to transplant containers or start them indoors easily. When a frost danger exists, containers are easily protected with frost covers to extend their growing period.
If you have not grown your own food before, you will be hooked once you start because it is such a fun and rewarding venture. Before you start eyeing your lawn for your next garden bed, however, it's a good idea to start small with the space you do have. The most common mistake of new vegetable gardeners is to start too big. Planting just a few easy to grow crops is a good way to ensure success. Tiny seeds or starts don't look like much when they are planted, but it can become quite a chore to harvest, especially when multiple crops ripen at the same time.
Planting vegetables in landscaping is a quick and easy way to gain space.  A few zucchini or tomato plants planted in a border add interest and texture. Using a trellis for a vining plant can also save space if you do not have a large enough garden to grow your own food. Don't be afraid to experiment.  You may discover that an eggplant is exactly what you needed all along in that space.
Even if you don't have a yard, it's still possible to grow.  Felknor Ventures won the Time Magazine invention of the year in 2005 for their Topsy TurvyTM upside down planter. This planter hangs from a balcony, deck or from the side of a house and takes virtually no space. It works well for tomatoes, eggplant, peppers and many other vegetables.
Hydroponics
Growing hydroponically deserves its own mention. Growing without soil is an effective and productive method because nutrients go directly to the plant's roots. As more products are available to the home grower and more is known about hydroponics, we will see more people growing their own food with this method. It is possible to produce a large volume of healthy food in a small space with hydroponics in a short amount of time.
Typically hydroponic growers use a greenhouse or an indoor space; however, it is possible to garden hydroponically outdoors too. Some hydroponic containers are attractive enough to intersperse with decorative containers. If you decide to use a hydroponic unit outdoors, make sure the unit is UV stabilized.  Most systems are made with plastic and require special additives to withstand direct sunlight. Darker colors tend to perform better in exposure than light colored containers. It is also wise to monitor the temperature to avoid overheating the water.
Preserving And Sharing Your Harvest
Before you plant, it is a good idea to spend a little time developing a plan. By planting crops and varieties that ripen throughout the year, you can have a steady supply of delicious food, even in the winter months. Not only is it a good idea to have steady crop, it's a good idea to have a plan for food you cannot eat immediately. Preserving food by freezing, dehydrating, or canning are all excellent options. Planting a variety is a good idea. No matter how wonderful your garden treasures taste, it is possible to have too much of a good thing. It's a common local joke in the Midwest to remind people during the summer harvest to lock their car doors! As the joke goes:  "If you forget to lock your door, you'll come back to find your entire car filled with zucchini!"
Sharing your harvest with friends, neighbors, or those in need is rewarding and helps create a better community. If you have the space to plant even one extra plant, you can donate the food to the Plant a Row for the Hungry program. This entirely volunteer program collects excess harvests from local gardeners to distribute to soup kitchens and food banks across the country. The program, started in 1994 in Alaska, feeds millions of needy people.  Please check out the Garden Writer's Website for more information.  The link at the bottom of the page titled, "Make a Donation" will direct you to information about donating your harvest in your area.  Gardenwriters.org/par.
Not sure what to plant? Cornell University developed offers a wonderful website offering ideas and recommended varieties.  From this site you can read reviews and post your experiences to help others.  http://vegvariety.cce.cornell.edu/help.php.
If you are new to growing food, there had never been a better time to start.  If you have grown food before, now is an excellent time to experiment with something new.  Whether you push the bounds of your current zone, plant a few extra plants or you decide to grow and roast your own coffee, you will love the results. Bon Appetite!
Resources:
US News & World Report:  U.S. Food Safety: The Import Alarm Keeps Sounding As America's taste for imported food increases, the urgency for quality controls does also.  By E.J.Mundell.  Posted 1/15/08
Wicki-How:  How to grow your own food:  Wikihow.com/Grow-Your-Own-Food
Organic Trade Association:  Oa.com/organic/benefits/nutrition.html
MSN: Fresh vs. Frozen Vegetables.  http://health.msn.com/nutrition/articlepage.aspx?cp-documentid=100171934
EcoTrust: Prepare and Preserve the Locally grown products.  Eatlocal.net/preserving.html
Slow Food USA:  Slowfoodusa.org/index.html
Greenhouse Gardner's Companion. Shane Smith
Michelle Moore is the General Manager of the Greenhouse Catalog where she has worked with greenhouses for 20 years. Michelle writes and lectures about greenhouse gardening as an Oregon State University Master Gardener and member of Garden Writers Association. Michelle is a Fulbright Scholar and earned an International MBA from Thunderbird, School of Global Management.
Want more information? Read these articles:
CSA Offers Fresh Local Possibillities
Making More Profit in the Same Amount of Space

Red Maeng Da Vs. Red Bali Kratom: What's The Difference?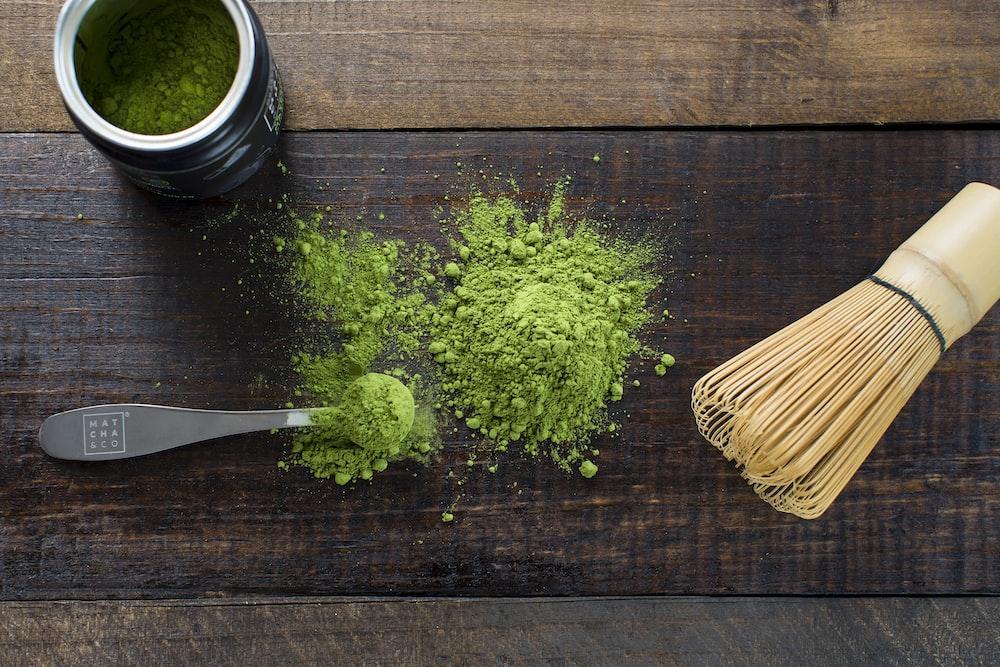 If you're interested in trying kratom, you may have seen Red Vein Maeng Da and Red Vein Bali Kratom. Both red kratom strain are popular among the world's users, but what's the difference between them?
This article will compare red maeng da vs red bali kratom, including its effects, dosage, and more. Both of these red strains are very popular and have many similarities. Though there are similarities between both strains, they do have some differences.
Keep reading to learn more about the red Maeng da and the red Bali strain, and find out which one is right for you!
Red Maeng Da Kratom Strains
Red Maeng Da Kratom strains are among the most popular strains of kratom. They are known for their high levels of alkaloids, which gives them their distinctive red color. They are also known for their powerful effects.
Red Maeng Da kratom strains are typically grown in the rainforests of Indonesia. The name "Maeng Da" actually means "pimp grade" in Thai, which is ideal given the strain's reputation for being one of the strongest kratom strains.
These strains can be found in various forms, including powder, capsules, and leaves. The most popular way to take Red Maeng Da kratom is in capsule form, allowing for more precise dosage.
It is also popular for making kratom tea, as the leaves can be steeped in hot water to make tea.
As a result, some kratom fans feel that the name Maeng Da implies excellent quality and potency. If you're one among the many kratom users looking for high quality red kratom strains or good quality kratom products, Red Maeng Da might be the way to go.
But it is essential to consult a medical professional before taking prescription medication or being affected by a serious medical condition, as it sometimes tends to have the opposite effect.
Red Bali Strains
When it comes to taking red Bali kratoms, there are some facts that you should know. Red vein strains are obtained from a method called grafting.
It is a process in which two different red vein plants are mixed to get the result of a combined characteristic.
Red Bali is one of kratom's most famous red strains. Not only is it popular, but it is also one of the high-potency strains.
Many believe that red Bali is the most muscular strain of kratom as it might help relieve pain and physical discomfort. If you're looking for a potent pain reliever, kratom experience, or mood enhancement, red Bali is the way to go.
Comparing Red Maeng Da Vs. Red Bali Kratom?
Red Maeng Da vs. Bali kratoms – They are two different essential kratom strains of the same plant.
Both strains are sold as dietary supplements and are widely used for their purported relaxing effects.
While their organic compounds share some similarities, there are also some crucial differences between these two strains.
Dosage
Their universal doses are the first comparison of red Maeng da vs. red Bali kratom. For red Maeng Da, the recommended dose is between 2-4 grams, while for red Bali, the recommended dose is between 3-5 grams. Red Bali can be quite sedating, causing you to feel tired in higher doses (5+ grams).
Color Of Veins
The following comparison between red Maeng da vs. red Bali kratoms is the color of their veins.
Red Maeng da has red veins, and red Bali has green veins. The different colors indicate different alkaloid profiles. Red Maeng da typically has a higher concentration of mitragynine, while red Bali has a higher concentration of 7-hydroxymitragynine.
Red Maeng da is more stimulating, while red Bali is more sedating. Red Maeng da is more energizing and is better for daytime use. Red Bali is better for nighttime use because it can help you relax and fall asleep.
The color of kratom veins is just one of the many factors that determine its effects. Other factors include the strain, the region it's from, the quality, and how it's prepared.
Red Kratom Strain: Mature Leaves Available
On the other hand, Red kratom is said to be the most sedating of all kratom vein colors. They're also famous for providing Chronic Pain relief and relaxation.
Green Maeng Da Vein: Middle Years Leaves
Next, Green kratom is said to be in the middle of the White and Red kratom strain. They're also famous for providing a balance of both Sedation and Stimulation.
Efficacy
Both red Maeng Da and Bali kratom are effective in providing pain relief, but red Maeng Da is more potent and has longer-lasting pain-relieving effects.
User Experience
Some kratom enthusiasts prefer red Maeng Da for its relaxing effect, while others find red Bali to be more mood-boosting. Ultimately, it comes down to personal preference.
When comparing both kratoms, it is clear that both kratoms have their unique benefits.
Red Maeng Da is more potent and has a longer-lasting effect, while red Bali is more relaxing. Ultimately, the decision of which strain to take comes from personal preferences.
Origin
Red Maeng Da originates from Thailand and gets its name from a water bug called "Maeng" Conversely, red Bali kratoms come from Indonesia.
The difference in origin can affect the user experience as each kratom can offer different benefits. For example, Red Maeng Da is more energized, while Red Bali is more relaxed.
Alkaloids
Mitragynine and 7-hydroxy mitragynine, which bind the opioid receptors, are two essential alkaloids in kratom.
Red Bali kratoms and Red Maeng Da kratom include a variety of alkaloids, including these two in particular.
Other alkaloids are also present. You will discover that the alkaloids provided by each strain will vary from one another.
Location
Red Maeng Da is domestically grown in Thailand, while red Bali is grown on the Indonesian island. Red Maeng da can be found in some countries, but you have to look for the legality in places like San Diego, Rhode Island, Sarasota county, and union county.
Daytime Energy Levels
Red Maeng Da vs. Red Bali Kratom – These kratom strains come from the same family of trees, the Mitragyna Speciosa.
The difference between the two strains lies in their potency and effects. Maeng Da is widely considered the most potent strain of kratom, while Red Bali is known for its relaxing effect.
Potency
While kratom is still in the process of getting approved by the FDA as a dietary supplement, many medical professionals believe in its potential as a supplemental dietary product.
Compared to Red vein Bali, Red Maeng Da appears to be less potent but more balanced. Red Maeng Da is often used as a pain reliever, while Red Bali is commonly used to alleviate discomfort and enhance mood.
Popularity
Red Bali is one of the most popular kratoms because it boosts mood and provides relaxation. Red Maeng Da is also a popular strain, but it is more well-known for its potent effects.
Which One Should You Try?
There is no definitive answer related to it. It ultimately comes down to personal preference. Some people prefer red maeng da for its potent effects, while others find red bali more relaxing.
Try out both strains to see which one works. Red Maeng Da and Red Bali kratom are two of the most popular strains of kratom.
Both kratoms offer a variety of benefits, including relief from pain, increased energy levels, and improved mood. Red Maeng Da is more potent, while red Bali is more relaxing.
Final Thoughts
While red Maeng Da is more potent, red Bali is more relaxing. Ultimately, the decision of which strain to take comes from one's experience of using it. It is essential to start with a low dose and increase it gradually to avoid side effects.