Using Your Own Transplants (or Plugs) to Increase Profits
In addition to selling greenhouse plants, your own plugs can be planted in the floor of the greenhouse, in large pots and hanging baskets, and outside under temporary covers, to grow early vegetables, herbs, and flowers. You can grow vegetable garden varieties with the same homegrown flavor and nutrition as those you grow during the regular garden season.
Planting and growing early vegetables is similar to growing them outside in an intensive garden. You will need to provide fertile soil, plan for the efficient use of space, and choose varieties that grow well and produce early. The only additional care they need is heat, water, and protection from early insects and disease.
If time and money are a premium, a greenhouse full of vegetables is less expensive and time-consuming to produce than a greenhouse full of bedding plants. Rows of vegetables can also be grown along side rows of bedding plants, making fuller use of greenhouse space.
Choose flavorful vegetable varieties that produce well under greenhouse conditions. Greens and tomatoes are my most popular crops and are always my largest. My favorite spinach variety is Tyee F1, the most bolt-resistant, savoy-leaf variety I have grown. Romaine, leaf, and butterhead lettuces are available in a variety of types and colors.
Some vegetable varieties, recommended for greenhouse production, have little flavor. I have yet to taste a tomato variety bred for greenhouse production that equals the flavor of a good garden variety. I use varieties of tomatoes, peppers, cucumbers, beans, peas, and summer squash that produce well in my garden, selecting those with shorter maturity dates for spring and early summer sales.
Determine when plants (plugs) need to be transplanted. Germinate seeds early so plants will be available at required planting times. Seeds can be planted in 1204, 1206, and 1801 inserts (or 4″ pots). Provide enough space for roots to grow rapidly. If root growth is checked before plants are transplanted, growth is slowed and production delayed.
Heat loving plants can be located in the center of the greenhouse, where it is warmer, or in a separate section, double or triple-insulated to lower heat costs. Maintain a minimum temperature of 40–45F at night and 55–60F during the day to grow tomatoes, peppers, and other warm-weather plants. Even on cloudy days, light filters into the greenhouse, raising the temperature.
Bean seeds can be planted and cucumbers transplanted in the greenhouse floor as soon as air and soil temperatures remain above 45F. Cucumbers require so much space that they should be trellised.
Lettuce, spinach, broccoli, peas, and other cold-tolerant plants grow quickly in cooler areas and can be safely located close to greenhouse walls as long as they do not touch them. Most need to be harvested before greenhouses get too hot in May. Select greens that will not tipburn or go to seed quickly during an occasional hot day. Because peas germinate easily in cooler soil, seed can be planted under a temporary greenhouse structure. To continue growing and selling all of these varieties, plant them along with successive crops of lettuce in a temporary greenhouse structure, which you can heat on cold nights. By the time they are ready to produce, the cover will be removed allowing a full harvest period.
The greenhouse is cooler in the winter than it is in the summer. Summer and fall plantings of cold-hardy varieties can safely mature in the greenhouse, as long as temperatures stay above freezing.
Moving cold-tolerant plants to temporary greenhouse shelters will leave more space inside the greenhouse for plants that prefer the heat. Vegetable production can be expanded or bedding plants added.
Many varieties are self-pollinating, but those that are not will require your assistance. Bumblebees can be used to pollinate early and late crops, but they are expensive for a small greenhouse. Zucchini require pollination, which can be done by touching a Q-tip to the pollen in the male blooms and spreading it to the female blooms. Tomato pollination can be improved by shaking the branches during the warm/dry part of the day.
For vegetables grown directly in the ground, soil preparation is similar to that in a fertile garden. You need plenty of organic matter broken down into useable nutrients. Animal manures are my favorite fertilizers. Properly composted manure will have fewer viable weed seeds. With the use of a ground cover, however, weed seed is not much of a problem.
I use Lumite 994GC ground cloth and secure it with large staples made from leftover pieces of high-tensile fence wire. The black ground cover absorbs heat from the sun and helps warm up the soil. The organisms in the soil continue to work even in winter, breaking down organic matter.
Where pieces of ground cover overlap, they can be separated to grow double rows of beans and peas or intensively planted vegetables. In the rest of the greenhouse floor, a small X or circle can be cut in the ground cloth to transplant directly into the soil. When preparing each hole the soil should be loosened to allow extra space for roots to spread more easily.
My ground cloth has lines one foot apart, which makes it easy to measure and cut an X for each hole before planting. For tomatoes, peppers, basil, and other large plants, holes are spaced 18″ apart in rows 18″ or 36″ apart.
For smaller plants like lettuce, spinach, beans, and some flowers, holes are spaced 12″ apart in rows 12″ apart. Smaller early plants also can be grown between rows of larger plants and harvested before taller plants reach maturity.
For greens I grow 2–3 seedlings per cell. As plants grow, I thin and sell them as baby plants, allowing more room for the rest to grow. When there is only one plant left per hole, it can mature to full size.
Container gardening also is increasing in popularity. Selling containers with vegetable plants bearing fruit, especially tomatoes, can be profitable. Hanging baskets filled with special varieties of cherry tomatoes (Tumbler), bush cucumbers (Ultra Pak), or everbearing strawberries (Tristar), are irresistible to some customers.
Water is needed to replace rainwater repelled by the greenhouse cover. Tomato plants require special care when watering. To discourage early blight, a potentially serious problem, tomato plants should be watered at ground level in the morning so plant leaves can dry out quickly. Their rows should be planted far enough apart to allow for good air circulation. If automatic watering is used, a drip or soaker hose is preferred to overhead watering systems.
Growing early vegetables creates more opportunities for pests to enter and multiply in the artificial environment of the greenhouse. Watch for the early arrival of the tomato hornworm, ants and aphids, sow bugs, and slugs.

Red Maeng Da Vs. Red Bali Kratom: What's The Difference?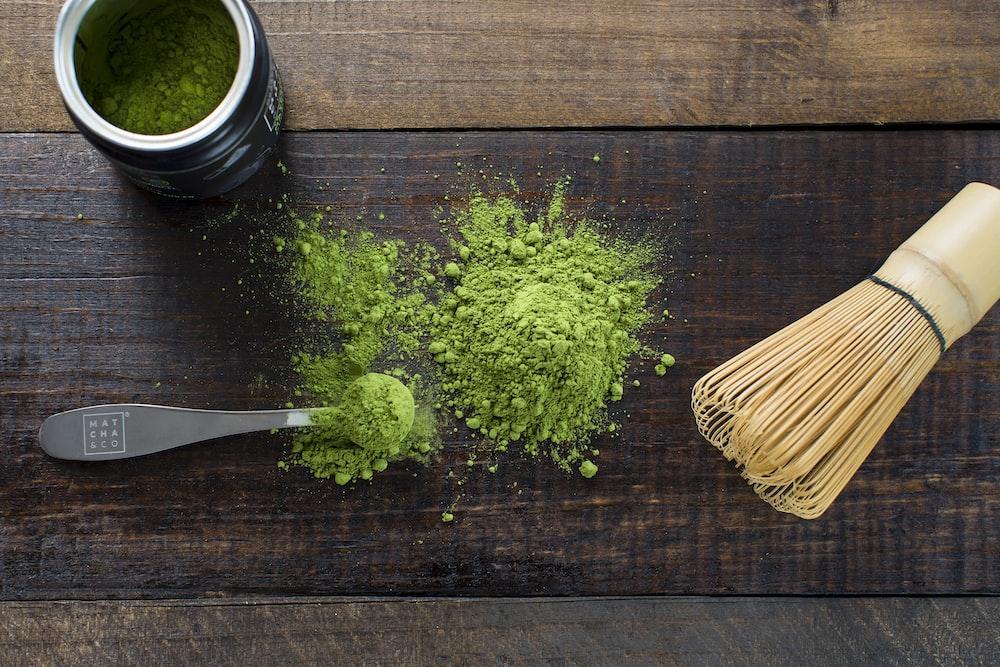 If you're interested in trying kratom, you may have seen Red Vein Maeng Da and Red Vein Bali Kratom. Both red kratom strain are popular among the world's users, but what's the difference between them?
This article will compare red maeng da vs red bali kratom, including its effects, dosage, and more. Both of these red strains are very popular and have many similarities. Though there are similarities between both strains, they do have some differences.
Keep reading to learn more about the red Maeng da and the red Bali strain, and find out which one is right for you!
Red Maeng Da Kratom Strains
Red Maeng Da Kratom strains are among the most popular strains of kratom. They are known for their high levels of alkaloids, which gives them their distinctive red color. They are also known for their powerful effects.
Red Maeng Da kratom strains are typically grown in the rainforests of Indonesia. The name "Maeng Da" actually means "pimp grade" in Thai, which is ideal given the strain's reputation for being one of the strongest kratom strains.
These strains can be found in various forms, including powder, capsules, and leaves. The most popular way to take Red Maeng Da kratom is in capsule form, allowing for more precise dosage.
It is also popular for making kratom tea, as the leaves can be steeped in hot water to make tea.
As a result, some kratom fans feel that the name Maeng Da implies excellent quality and potency. If you're one among the many kratom users looking for high quality red kratom strains or good quality kratom products, Red Maeng Da might be the way to go.
But it is essential to consult a medical professional before taking prescription medication or being affected by a serious medical condition, as it sometimes tends to have the opposite effect.
Red Bali Strains
When it comes to taking red Bali kratoms, there are some facts that you should know. Red vein strains are obtained from a method called grafting.
It is a process in which two different red vein plants are mixed to get the result of a combined characteristic.
Red Bali is one of kratom's most famous red strains. Not only is it popular, but it is also one of the high-potency strains.
Many believe that red Bali is the most muscular strain of kratom as it might help relieve pain and physical discomfort. If you're looking for a potent pain reliever, kratom experience, or mood enhancement, red Bali is the way to go.
Comparing Red Maeng Da Vs. Red Bali Kratom?
Red Maeng Da vs. Bali kratoms – They are two different essential kratom strains of the same plant.
Both strains are sold as dietary supplements and are widely used for their purported relaxing effects.
While their organic compounds share some similarities, there are also some crucial differences between these two strains.
Dosage
Their universal doses are the first comparison of red Maeng da vs. red Bali kratom. For red Maeng Da, the recommended dose is between 2-4 grams, while for red Bali, the recommended dose is between 3-5 grams. Red Bali can be quite sedating, causing you to feel tired in higher doses (5+ grams).
Color Of Veins
The following comparison between red Maeng da vs. red Bali kratoms is the color of their veins.
Red Maeng da has red veins, and red Bali has green veins. The different colors indicate different alkaloid profiles. Red Maeng da typically has a higher concentration of mitragynine, while red Bali has a higher concentration of 7-hydroxymitragynine.
Red Maeng da is more stimulating, while red Bali is more sedating. Red Maeng da is more energizing and is better for daytime use. Red Bali is better for nighttime use because it can help you relax and fall asleep.
The color of kratom veins is just one of the many factors that determine its effects. Other factors include the strain, the region it's from, the quality, and how it's prepared.
Red Kratom Strain: Mature Leaves Available
On the other hand, Red kratom is said to be the most sedating of all kratom vein colors. They're also famous for providing Chronic Pain relief and relaxation.
Green Maeng Da Vein: Middle Years Leaves
Next, Green kratom is said to be in the middle of the White and Red kratom strain. They're also famous for providing a balance of both Sedation and Stimulation.
Efficacy
Both red Maeng Da and Bali kratom are effective in providing pain relief, but red Maeng Da is more potent and has longer-lasting pain-relieving effects.
User Experience
Some kratom enthusiasts prefer red Maeng Da for its relaxing effect, while others find red Bali to be more mood-boosting. Ultimately, it comes down to personal preference.
When comparing both kratoms, it is clear that both kratoms have their unique benefits.
Red Maeng Da is more potent and has a longer-lasting effect, while red Bali is more relaxing. Ultimately, the decision of which strain to take comes from personal preferences.
Origin
Red Maeng Da originates from Thailand and gets its name from a water bug called "Maeng" Conversely, red Bali kratoms come from Indonesia.
The difference in origin can affect the user experience as each kratom can offer different benefits. For example, Red Maeng Da is more energized, while Red Bali is more relaxed.
Alkaloids
Mitragynine and 7-hydroxy mitragynine, which bind the opioid receptors, are two essential alkaloids in kratom.
Red Bali kratoms and Red Maeng Da kratom include a variety of alkaloids, including these two in particular.
Other alkaloids are also present. You will discover that the alkaloids provided by each strain will vary from one another.
Location
Red Maeng Da is domestically grown in Thailand, while red Bali is grown on the Indonesian island. Red Maeng da can be found in some countries, but you have to look for the legality in places like San Diego, Rhode Island, Sarasota county, and union county.
Daytime Energy Levels
Red Maeng Da vs. Red Bali Kratom – These kratom strains come from the same family of trees, the Mitragyna Speciosa.
The difference between the two strains lies in their potency and effects. Maeng Da is widely considered the most potent strain of kratom, while Red Bali is known for its relaxing effect.
Potency
While kratom is still in the process of getting approved by the FDA as a dietary supplement, many medical professionals believe in its potential as a supplemental dietary product.
Compared to Red vein Bali, Red Maeng Da appears to be less potent but more balanced. Red Maeng Da is often used as a pain reliever, while Red Bali is commonly used to alleviate discomfort and enhance mood.
Popularity
Red Bali is one of the most popular kratoms because it boosts mood and provides relaxation. Red Maeng Da is also a popular strain, but it is more well-known for its potent effects.
Which One Should You Try?
There is no definitive answer related to it. It ultimately comes down to personal preference. Some people prefer red maeng da for its potent effects, while others find red bali more relaxing.
Try out both strains to see which one works. Red Maeng Da and Red Bali kratom are two of the most popular strains of kratom.
Both kratoms offer a variety of benefits, including relief from pain, increased energy levels, and improved mood. Red Maeng Da is more potent, while red Bali is more relaxing.
Final Thoughts
While red Maeng Da is more potent, red Bali is more relaxing. Ultimately, the decision of which strain to take comes from one's experience of using it. It is essential to start with a low dose and increase it gradually to avoid side effects.