Certified Naturally Grown: A Certification Option for the Small Grower
If you are considering selling your ecologically grown garden or greenhouse produce, there now may be a label that could help assure your customers of your natural growing techniques and therefore help boost sales.
There is now a nationally recognized alternative to the USDA Certified Organic program. It's called Certified Naturally Grown ™ (CNG). And it is also becoming known internationally.
The CNG website states that in North American, more than 750 farms are Certified Naturally Grown. And last year, they introduced apiary certification to encourage natural beekeeping practices.
Even backyard and smaller market gardens are welcome. Growers can apply online and learn about inspections and other means of making the label a true, believable and valuable alternative.
The farming community has known that a labeling system must adhere to strict rules in order to gain and maintain the trust of the general public. Otherwise, it does the grower no good as far as gaining the trust of customers. Yet the idea of farmers themselves and the citizens themselves, taking the labeling into their own hands without government control seems to be getting more popular.
Considerations on the Word "Natural"
Not all growers and farmers agree that the word "natural" is valuable or precise enough as far as a certification program is concerned. "The term "natural" means nothing in the labeling world," said a small certified organic rancher who raises crops with far beyond organic standards and who must also pay $5000 a year to the US government to remain certified organic. (The non-profit Certified Naturally Grown, on the other hand, asks for a donation of $50 to $200 – and more donations from any source are always appreciated.)
The choice of word "natural" in a new labeling system, even if certified, does have some wondering about its power or lack there-of. "Natural" meant everything in the 60s. Then it came to be overused, and abused. Until now, it is a voluntary description with very vague meanings. If salt and sugar, for example, are injected into produce, can that produce be labeled natural? After all, salt and sugar are not chemicals; they are products of the natural world. One can't help but wonder why the term "sustainable, biological, ecological," or "regenerative" weren't used instead. People can be suspicious of labeling that uses the term natural. But as Kipp Davis, co-owner of Island Meadow Farm in Washington State pointed out, words that have been "taken away" and abused, such as "natural," can be restored again. With education, citizens can come to understand what Certified Naturally Grown really means. And the CNG label is starting to get more and more recognized.
Certified Naturally Grown as Compared to USDA Certified Organic
The USDA Certified Organic Program serves many farmers who seem happy with it, and can be a good choice for larger farmers who grow just one, or only a very few, crops each year, and sell them to one or two large markets in the USA. The USDA certification program also has and does serve even smaller farms, such as a very small-acreage part-time garlic farm in Washington State. But now there is another choice. And having choices is very empowering to private citizens.
For the grower who produces many varieties of crops, and sells them directly to many customers (online, farmers' markets, local restaurants, CSA and roadside stands, for example), the fees and paper trail required for every seed and every pound of crop sold to each different customer in order to be USDA certified can be an impossible energy drain to a small sustainable diversified farm. These farms sometimes grow 100s of different varieties of crops—herbs, flowers, seeds, nuts, fruits, eggs, vegetables—derived from a wide selection of organic seed sources, helping to maintain diversity in our seed and animal supply, and to strengthen local food sustainability. Some fear that the original ideals set forth by organic farming practices before government takeover, such as protection of the local environment and diversity of crops and animals, have been, or may be, watered down as the years march on in order to accommodate the needs of very large corporations who are now becoming owners of huge organic factory farms. There is fear that pressures, such as the allowance of genetically modified organisms, may continue year after year until the USDA finally gives in. CNG reports that the biggest certified organic food companies are now owned by Dole, Kraft, General Mills, Unilever and even Coca Cola.
CNG, however, is a grass-roots non-profit, and much of it is operated by farmers. "CNG was founded in July, 2002 as an alternative to the USDA Organic Certification program," Alice said. "CNG was intended to be a regional marketing label for small direct-market organic farmers in the mid-Hudson Valley region of New York State, but the program received quite a bit of national publicity and quickly expanded into a national program." The program's advisory board consists of sustainable farmers and growers from around the country. The advisory board has extensive experience in sustainable agriculture and many have administered or served on the boards of other certification agencies.
To be CNG certified, farms are expected to follow the same growing practices required by the current USDA National Organic Program. Certification requires a farmer to pass a yearly physical inspection, a grower's declaration, and complete an online application. The inspection reports, declaration, and application are then made available online for the public to see, allowing the public and growers to be transparent and direct with each other and build trust. While CNG cuts back on fees and paperwork, they have added the requirement of farmers to allow tissue sampling for pesticide residue. The testing is random, not all farms will become involved each year, but it is another element that can build farmer/community trust without adding more paperwork for the farmers. And the farmers selected don't pay for the tests, CNG does.
Farms and growers that become certified are listed on the CNG website, which helps promote those farms. Those that are not able to maintain correct standards are removed and not allowed to use the CNG logo. "We will also advise that farmer on how to come back into compliance," Alice said. "Unlike the USDA organic certifying agencies, we are allowed to offer advice and answer questions about best farming practices." Alice described the growth of CNG as being the product of the dedication of many farmers to the ideals of self-reliance and true sustainability. Farms that are now CNG certified include diversified market gardens, humanely and sustainably produced meats, apiaries, and even a non-profit food farm.
For more information, contact CNG in the USA: Naturallygrown.org, Certified Naturally Grown, 205 Huguenot Street, New Paltz, NY  12561, 845-256-0686.
Barbara Berst Adams is the author of the titles: Micro Eco-Farming: Prospering from Backyard to Small Acreage, and The New Agritourism: Hosting Community and Tourists on Your Farm. She is also hostess for the Center for the Micro Eco-Farming Movement at MicroEcoFarming.com.

Red Maeng Da Vs. Red Bali Kratom: What's The Difference?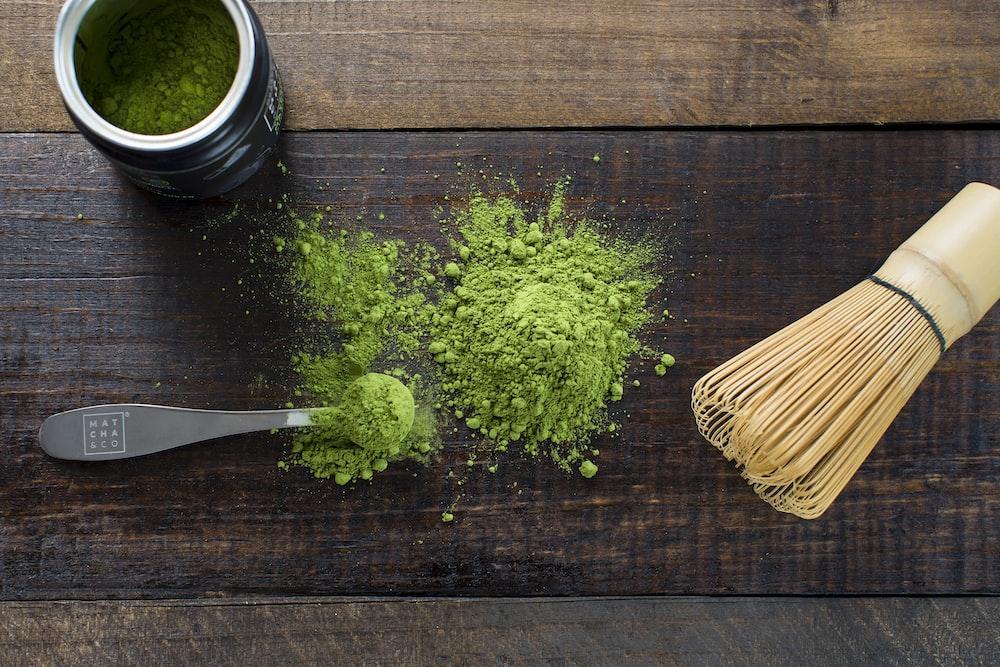 If you're interested in trying kratom, you may have seen Red Vein Maeng Da and Red Vein Bali Kratom. Both red kratom strain are popular among the world's users, but what's the difference between them?
This article will compare red maeng da vs red bali kratom, including its effects, dosage, and more. Both of these red strains are very popular and have many similarities. Though there are similarities between both strains, they do have some differences.
Keep reading to learn more about the red Maeng da and the red Bali strain, and find out which one is right for you!
Red Maeng Da Kratom Strains
Red Maeng Da Kratom strains are among the most popular strains of kratom. They are known for their high levels of alkaloids, which gives them their distinctive red color. They are also known for their powerful effects.
Red Maeng Da kratom strains are typically grown in the rainforests of Indonesia. The name "Maeng Da" actually means "pimp grade" in Thai, which is ideal given the strain's reputation for being one of the strongest kratom strains.
These strains can be found in various forms, including powder, capsules, and leaves. The most popular way to take Red Maeng Da kratom is in capsule form, allowing for more precise dosage.
It is also popular for making kratom tea, as the leaves can be steeped in hot water to make tea.
As a result, some kratom fans feel that the name Maeng Da implies excellent quality and potency. If you're one among the many kratom users looking for high quality red kratom strains or good quality kratom products, Red Maeng Da might be the way to go.
But it is essential to consult a medical professional before taking prescription medication or being affected by a serious medical condition, as it sometimes tends to have the opposite effect.
Red Bali Strains
When it comes to taking red Bali kratoms, there are some facts that you should know. Red vein strains are obtained from a method called grafting.
It is a process in which two different red vein plants are mixed to get the result of a combined characteristic.
Red Bali is one of kratom's most famous red strains. Not only is it popular, but it is also one of the high-potency strains.
Many believe that red Bali is the most muscular strain of kratom as it might help relieve pain and physical discomfort. If you're looking for a potent pain reliever, kratom experience, or mood enhancement, red Bali is the way to go.
Comparing Red Maeng Da Vs. Red Bali Kratom?
Red Maeng Da vs. Bali kratoms – They are two different essential kratom strains of the same plant.
Both strains are sold as dietary supplements and are widely used for their purported relaxing effects.
While their organic compounds share some similarities, there are also some crucial differences between these two strains.
Dosage
Their universal doses are the first comparison of red Maeng da vs. red Bali kratom. For red Maeng Da, the recommended dose is between 2-4 grams, while for red Bali, the recommended dose is between 3-5 grams. Red Bali can be quite sedating, causing you to feel tired in higher doses (5+ grams).
Color Of Veins
The following comparison between red Maeng da vs. red Bali kratoms is the color of their veins.
Red Maeng da has red veins, and red Bali has green veins. The different colors indicate different alkaloid profiles. Red Maeng da typically has a higher concentration of mitragynine, while red Bali has a higher concentration of 7-hydroxymitragynine.
Red Maeng da is more stimulating, while red Bali is more sedating. Red Maeng da is more energizing and is better for daytime use. Red Bali is better for nighttime use because it can help you relax and fall asleep.
The color of kratom veins is just one of the many factors that determine its effects. Other factors include the strain, the region it's from, the quality, and how it's prepared.
Red Kratom Strain: Mature Leaves Available
On the other hand, Red kratom is said to be the most sedating of all kratom vein colors. They're also famous for providing Chronic Pain relief and relaxation.
Green Maeng Da Vein: Middle Years Leaves
Next, Green kratom is said to be in the middle of the White and Red kratom strain. They're also famous for providing a balance of both Sedation and Stimulation.
Efficacy
Both red Maeng Da and Bali kratom are effective in providing pain relief, but red Maeng Da is more potent and has longer-lasting pain-relieving effects.
User Experience
Some kratom enthusiasts prefer red Maeng Da for its relaxing effect, while others find red Bali to be more mood-boosting. Ultimately, it comes down to personal preference.
When comparing both kratoms, it is clear that both kratoms have their unique benefits.
Red Maeng Da is more potent and has a longer-lasting effect, while red Bali is more relaxing. Ultimately, the decision of which strain to take comes from personal preferences.
Origin
Red Maeng Da originates from Thailand and gets its name from a water bug called "Maeng" Conversely, red Bali kratoms come from Indonesia.
The difference in origin can affect the user experience as each kratom can offer different benefits. For example, Red Maeng Da is more energized, while Red Bali is more relaxed.
Alkaloids
Mitragynine and 7-hydroxy mitragynine, which bind the opioid receptors, are two essential alkaloids in kratom.
Red Bali kratoms and Red Maeng Da kratom include a variety of alkaloids, including these two in particular.
Other alkaloids are also present. You will discover that the alkaloids provided by each strain will vary from one another.
Location
Red Maeng Da is domestically grown in Thailand, while red Bali is grown on the Indonesian island. Red Maeng da can be found in some countries, but you have to look for the legality in places like San Diego, Rhode Island, Sarasota county, and union county.
Daytime Energy Levels
Red Maeng Da vs. Red Bali Kratom – These kratom strains come from the same family of trees, the Mitragyna Speciosa.
The difference between the two strains lies in their potency and effects. Maeng Da is widely considered the most potent strain of kratom, while Red Bali is known for its relaxing effect.
Potency
While kratom is still in the process of getting approved by the FDA as a dietary supplement, many medical professionals believe in its potential as a supplemental dietary product.
Compared to Red vein Bali, Red Maeng Da appears to be less potent but more balanced. Red Maeng Da is often used as a pain reliever, while Red Bali is commonly used to alleviate discomfort and enhance mood.
Popularity
Red Bali is one of the most popular kratoms because it boosts mood and provides relaxation. Red Maeng Da is also a popular strain, but it is more well-known for its potent effects.
Which One Should You Try?
There is no definitive answer related to it. It ultimately comes down to personal preference. Some people prefer red maeng da for its potent effects, while others find red bali more relaxing.
Try out both strains to see which one works. Red Maeng Da and Red Bali kratom are two of the most popular strains of kratom.
Both kratoms offer a variety of benefits, including relief from pain, increased energy levels, and improved mood. Red Maeng Da is more potent, while red Bali is more relaxing.
Final Thoughts
While red Maeng Da is more potent, red Bali is more relaxing. Ultimately, the decision of which strain to take comes from one's experience of using it. It is essential to start with a low dose and increase it gradually to avoid side effects.