6 Factors That Lead to Perfect Plants
Indoor gardeners and urban farmers alike, need control over: light, water, heat, nutrients, CO2, and in many cases electricity. A perfect balance of these six factors will produce perfect plants every time. The challenge in the equation is an endless supply of variables within those six factors. Every garden is different in some way (location, types of plants, water quality, air quality, light source, fertilizer, and farming methods). There is no blanket explanation as to how much of each environmental factor to provide in every garden. For optimal results, more attention must be paid to the environment we provide for our crops.
To begin, let's look at some of the variables within our lighting choices. Options include sunlight, HID lighting, fluorescent lighting and LEDs. If sunlight is available, use it. Sunlight is reliable, free and includes every color wavelength. Hobby gardeners can grow a wide variety of houseplants and herbs year round by simply taking advantage of the available windows. Notable drawbacks of sunlight are excess heat, excess UV, the limiting day length of our Fall and Winter months, and the enthusiast's tendency to want a larger grow plot than their windows can provide light for.
Artificial lighting comes into play when we want to grow plants out of season, on multiple tiers, or in environments with inadequate or no access to daylight. Traditional plant lighting has the same basic drawbacks as the sun: excess heat and UV. While HID and fluorescent bulbs are not limited by the time of year, they are limited by their own wavelength composition, lifetime and energy requirements. Generally, less than 20% of the wavelengths emitted are actually useable by your plants. Bulb replacements create a recurring cost in your system and the increased energy requirements can outweigh the benefits in many commercial applications. LEDs manage excess heat in an effort to keep temperature and humidity down. With LEDs it makes sense to add heat, until temperature and humidity levels are optimal. An ideal environment would utilize a mixture of sunlight and LEDs. If no sunlight is available, HID and LED in combination provides the best lighting solution for a year round indoor gardener. Simply use your HID to control your temperature and humidity, and use your LEDs to provide the light for photosynthesis…that's simple. Remember, photosynthesis makes the fuel plants use for growth, and PAR (400nm-700nm) will not make plants drink water, or 'make' plants grow larger fruits, without help from heat.
Once you've decided on the type of lighting that best meets your needs, the next variable to consider is how many hours per day you will use it? When we are gardening with sunshine, our day length is preprogrammed by the solar system. Once artificial lighting enters the mix, every hour of lighting carries a cost in both energy and lamp replacements.  Using the average cost of electricity in the United States, we can estimate approximately what this cost will be.
| | | | |
| --- | --- | --- | --- |
| Type of Bulb | Hours of Operation | Cost Per Day | Expected Lifetime |
| 1000 Watt HID | 12 | $1.32 | 12,000-24,000 Hours |
| 600 Watt HID | 12 | 0.79 | 12,000-24,000 Hours |
| 400 Watt HID | 12 | 0.53 | 12,000-24,000 Hours |
| 54 Watt 4' Fluorescent | 12 | 0.07 | 20,000 Hours |
| 9 Watt LED | 12 | 0.01 | 100,000 Hours |
Once you have determined the day/night schedule that best meets your plant needs there is also the question of how far from the plants to mount your light source. Again, the sun is going to make this decision very easy. The relatively low output means fluorescent tubes should be mounted from 6"-12" above your plants, which is also close enough for the lamp to add heat to your plants. Both HID and LED lighting have a wide range of possibilities. The closer your lights are to the plants, the greater the intensity. Low watt LEDs can be placed as close as 2" from the plant canopy and HID can be placed as close as possible without physically burning your plants. The distance for HID will depend on the size of your bulb and is generally somewhere between 18"-30". Increasing the distance from your plants will increase the coverage area (while decreasing the intensity). HID lighting can be placed as far as 10' from the plant canopy and LED lighting as far as 4'. Check in next  to learn how your lighting choices will have a direct effect on both the watering schedule and heat requirements of your garden.
Angela Lundmark is the editor of the LED Gardener and CEO of LED Grow Master Global, LLC.
Want more information? Read these articles:
Factors Associated with the Use of a Nutrient Solution
Making the Most of Your Garden by Understanding CO2
Plant Response to Carbon Dioxide (CO2) Enrichment
Requirements for Successful Soil-Based Vegetable Gardening

Red Maeng Da Vs. Red Bali Kratom: What's The Difference?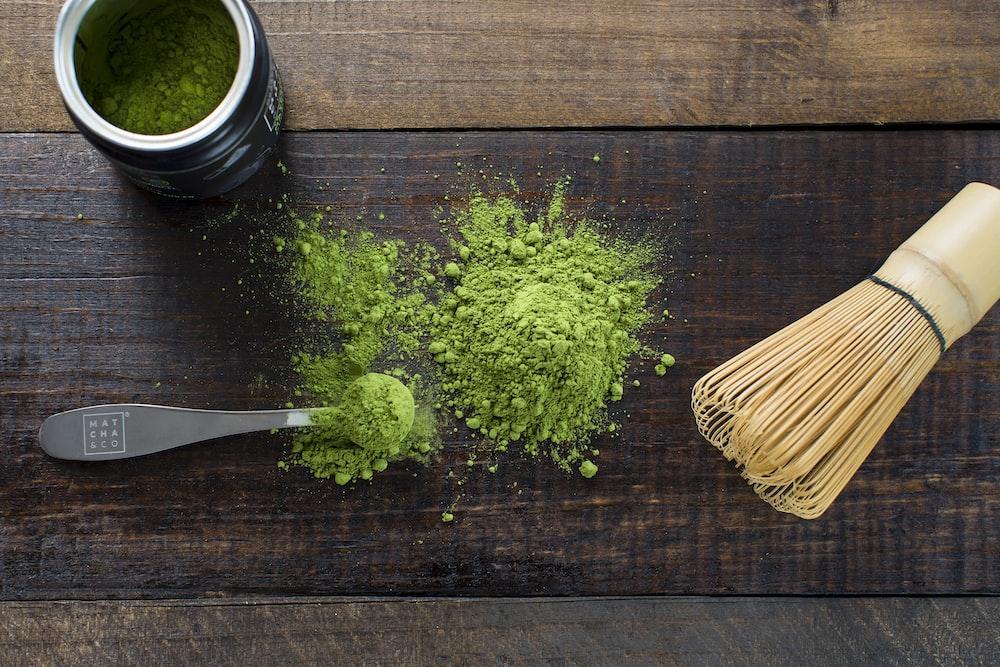 If you're interested in trying kratom, you may have seen Red Vein Maeng Da and Red Vein Bali Kratom. Both red kratom strain are popular among the world's users, but what's the difference between them?
This article will compare red maeng da vs red bali kratom, including its effects, dosage, and more. Both of these red strains are very popular and have many similarities. Though there are similarities between both strains, they do have some differences.
Keep reading to learn more about the red Maeng da and the red Bali strain, and find out which one is right for you!
Red Maeng Da Kratom Strains
Red Maeng Da Kratom strains are among the most popular strains of kratom. They are known for their high levels of alkaloids, which gives them their distinctive red color. They are also known for their powerful effects.
Red Maeng Da kratom strains are typically grown in the rainforests of Indonesia. The name "Maeng Da" actually means "pimp grade" in Thai, which is ideal given the strain's reputation for being one of the strongest kratom strains.
These strains can be found in various forms, including powder, capsules, and leaves. The most popular way to take Red Maeng Da kratom is in capsule form, allowing for more precise dosage.
It is also popular for making kratom tea, as the leaves can be steeped in hot water to make tea.
As a result, some kratom fans feel that the name Maeng Da implies excellent quality and potency. If you're one among the many kratom users looking for high quality red kratom strains or good quality kratom products, Red Maeng Da might be the way to go.
But it is essential to consult a medical professional before taking prescription medication or being affected by a serious medical condition, as it sometimes tends to have the opposite effect.
Red Bali Strains
When it comes to taking red Bali kratoms, there are some facts that you should know. Red vein strains are obtained from a method called grafting.
It is a process in which two different red vein plants are mixed to get the result of a combined characteristic.
Red Bali is one of kratom's most famous red strains. Not only is it popular, but it is also one of the high-potency strains.
Many believe that red Bali is the most muscular strain of kratom as it might help relieve pain and physical discomfort. If you're looking for a potent pain reliever, kratom experience, or mood enhancement, red Bali is the way to go.
Comparing Red Maeng Da Vs. Red Bali Kratom?
Red Maeng Da vs. Bali kratoms – They are two different essential kratom strains of the same plant.
Both strains are sold as dietary supplements and are widely used for their purported relaxing effects.
While their organic compounds share some similarities, there are also some crucial differences between these two strains.
Dosage
Their universal doses are the first comparison of red Maeng da vs. red Bali kratom. For red Maeng Da, the recommended dose is between 2-4 grams, while for red Bali, the recommended dose is between 3-5 grams. Red Bali can be quite sedating, causing you to feel tired in higher doses (5+ grams).
Color Of Veins
The following comparison between red Maeng da vs. red Bali kratoms is the color of their veins.
Red Maeng da has red veins, and red Bali has green veins. The different colors indicate different alkaloid profiles. Red Maeng da typically has a higher concentration of mitragynine, while red Bali has a higher concentration of 7-hydroxymitragynine.
Red Maeng da is more stimulating, while red Bali is more sedating. Red Maeng da is more energizing and is better for daytime use. Red Bali is better for nighttime use because it can help you relax and fall asleep.
The color of kratom veins is just one of the many factors that determine its effects. Other factors include the strain, the region it's from, the quality, and how it's prepared.
Red Kratom Strain: Mature Leaves Available
On the other hand, Red kratom is said to be the most sedating of all kratom vein colors. They're also famous for providing Chronic Pain relief and relaxation.
Green Maeng Da Vein: Middle Years Leaves
Next, Green kratom is said to be in the middle of the White and Red kratom strain. They're also famous for providing a balance of both Sedation and Stimulation.
Efficacy
Both red Maeng Da and Bali kratom are effective in providing pain relief, but red Maeng Da is more potent and has longer-lasting pain-relieving effects.
User Experience
Some kratom enthusiasts prefer red Maeng Da for its relaxing effect, while others find red Bali to be more mood-boosting. Ultimately, it comes down to personal preference.
When comparing both kratoms, it is clear that both kratoms have their unique benefits.
Red Maeng Da is more potent and has a longer-lasting effect, while red Bali is more relaxing. Ultimately, the decision of which strain to take comes from personal preferences.
Origin
Red Maeng Da originates from Thailand and gets its name from a water bug called "Maeng" Conversely, red Bali kratoms come from Indonesia.
The difference in origin can affect the user experience as each kratom can offer different benefits. For example, Red Maeng Da is more energized, while Red Bali is more relaxed.
Alkaloids
Mitragynine and 7-hydroxy mitragynine, which bind the opioid receptors, are two essential alkaloids in kratom.
Red Bali kratoms and Red Maeng Da kratom include a variety of alkaloids, including these two in particular.
Other alkaloids are also present. You will discover that the alkaloids provided by each strain will vary from one another.
Location
Red Maeng Da is domestically grown in Thailand, while red Bali is grown on the Indonesian island. Red Maeng da can be found in some countries, but you have to look for the legality in places like San Diego, Rhode Island, Sarasota county, and union county.
Daytime Energy Levels
Red Maeng Da vs. Red Bali Kratom – These kratom strains come from the same family of trees, the Mitragyna Speciosa.
The difference between the two strains lies in their potency and effects. Maeng Da is widely considered the most potent strain of kratom, while Red Bali is known for its relaxing effect.
Potency
While kratom is still in the process of getting approved by the FDA as a dietary supplement, many medical professionals believe in its potential as a supplemental dietary product.
Compared to Red vein Bali, Red Maeng Da appears to be less potent but more balanced. Red Maeng Da is often used as a pain reliever, while Red Bali is commonly used to alleviate discomfort and enhance mood.
Popularity
Red Bali is one of the most popular kratoms because it boosts mood and provides relaxation. Red Maeng Da is also a popular strain, but it is more well-known for its potent effects.
Which One Should You Try?
There is no definitive answer related to it. It ultimately comes down to personal preference. Some people prefer red maeng da for its potent effects, while others find red bali more relaxing.
Try out both strains to see which one works. Red Maeng Da and Red Bali kratom are two of the most popular strains of kratom.
Both kratoms offer a variety of benefits, including relief from pain, increased energy levels, and improved mood. Red Maeng Da is more potent, while red Bali is more relaxing.
Final Thoughts
While red Maeng Da is more potent, red Bali is more relaxing. Ultimately, the decision of which strain to take comes from one's experience of using it. It is essential to start with a low dose and increase it gradually to avoid side effects.