5 Factors in Choosing Garden Furniture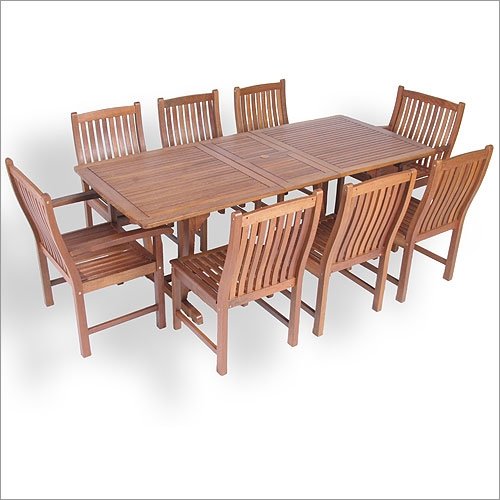 Before you buy outdoor garden furniture, there are certain factors you need to check first to ensure your money is spent on furniture that truly answer your needs. Budget is one factor, but there other factors that need to be considered including the furniture material, style, size versus available space, comfort, and maintenance requirements.
Material
Outdoor furniture is typically made of materials that can resist the elements, such as rattan, timber, wrought-iron, aluminium, and stainless steel. Choose natural plant materials for an easy outdoorsy feel, or more modern metal materials for added character and spunk.
Style
Furniture style largely depends on material. Small wrought-iron chairs, for instance, usually have intricate designs that reflect the French style with an antique touch. Chunky timber benches inspire a more rustic ambience, while sleek stainless steel chairs offer sophisticated elegance.
Space
Take out that measuring tape and discover how much space you actually have for your garden furniture. Take care to leave ample additional space for walkways and enough room for other movement; you don't want your furniture to look like they've been crammed in too tightly without enough elbow room left over. Write down the measurements and refer to them while shopping for your outdoor furniture, whether you're just looking at online catalogs or visiting physical furniture showrooms.
Do not purchase any furniture without checking whether its dimensions will comfortably fit your available space. No matter how elegant the design or high-quality the material, if the piece doesn't actually fit the area, it will be of no practical use and you'll end up wasting time, money, and effort.
Comfort
Your garden furniture will not be there for mere display; they need to be functional pieces you can not only use, but actually enjoy using. The key to this is checking for comfort before purchasing furniture pieces such as sofa sets, chairs, sun loungers, daybeds, and deck chairs. If you're buying a rattan chair, for instance, sit in it and get a feel for fit and comfort. Is the chair seat roomy enough to fit you front to back and side to side, but without having you feel dwarfed by its size? If it comes with a cushion—which is recommended, to prevent sagging over time—does it have ample padding? If you're shopping for a rattan dining set, check that the seat heights are appropriate for the table height, and that the table's legs give the sitters plenty of clearance.
Maintenance
Maintenance needs are determined by furniture material. All-weather wicker rattan furniture will need a simple routine cleaning using a soapy but not wet wiping using a soft cloth, and air-drying it afterwards. A small toothbrush dipped in soapsuds can be used to reach the small crevices in woven furniture, but you would need to be careful not to soak rattan furniture. As for aluminium, stainless steel, or plastic furniture, you can hose them down with warm water to clear away airborne dust and dirt. With wrought-iron metal chairs made of more traditional heavy cast iron, you will need to protect them from rust by protecting them from rain and performing routine repainting.
Read More Articles
A Homeowner's Guide To Shed Organization: The Do's And Don'ts
Care & Maintenance for Outdoor Furniture
How to Accessorize your Home and Glass House
Understanding Containers for Houseplants