Chilling Phalaenopsis Orchids to Induce Blooming
The subject of chilling phalaenopsis to induce blooming comes up so often, I'd like to address it with this piece.
First, we need to understand that not all species require it. Interestingly enough, those with white/pink/purple flowers generally do, while those with yellow/orange/red flowers mostly do not. Of course, considering the complex breeding in modern hybrids, that distinction is pretty much "blurred".
Most of us, as beginners, were led to understand that phalaenopsis "need to have a 10°- to 15°F day/night drop" in order to initiate spiking. Dr. Yin-Tung Wang, while at Texas A&M University, did some research into this area in order to optimize the growing and blooming of these plants. He determined that the day/night differential was not the key, but that an overall average decrease in temperature of the growing conditions led to spiking. More specifically, the plants were shown to require about 10 days to 2 weeks at an average growing temperature of 10°-15° lower than the temperature at which they had been normally growing. In other words, grown at a constant 85°, one could lower the growing area to a constant 70° and initiate spiking, without any day/night variation whatsoever.
Similarly, it can be shown that even with significant day/night temperature variation, spiking will not occur until the average is shifted downward. To test this I used a data recorder to track the daily high and low temperature in my own area. The graph below shows the average daily temperature during 2011.
The blue line represents the average temperature for each date. The red line is a 14 day running average temperature, which is the more important of the two curves. Note that we hit a peak in late-July/early-August of roughly 85°. You'll also note that in early October, we finally got to an average temperature 15° lower. If Dr. Wang's explanation of average temperatures was valid, we would expect that our phalaenopsis plants would start spiking approximately 6 to 8 weeks later. That is exactly what happened, and then, as we approached a time frame 6 to 8 weeks later than that, we saw the flower buds reach full development and begin to open.
Before anyone gets concerned about the low averages early and late in the year, let me explain that I control only the minimum temperature with a thermostat, and it is set to 60°, so the greenhouse temperature typically will match the outside temperature during the middle of the year when these various control points were reached.
It is also interesting to note (I won't bore you with the actual data) that of the 365 measured days, 222 of them actually sustained day/night temperature variations of 15° or more, and they occurred in every month of the year. Never however, did we experience 10 days to two weeks of such daily variation, further supporting that is the average temperatures that are important, and not the day-to-night variation.
Dr. Wang also pointed out that once spike initiation has occurred, the plants will grow their flower spikes best and flower the best if the average temperature is raised back to the elevated level and not kept at a low level.
Ray Barkalow has been growing orchids for over 45 years, and owns First Rays, which offers horticultural products to the hobby grower.  He may be contacted at raybark@firstrays.com and you can visit his website at FirstRays.com.
Want more information? Try these articles:
A Quick Tutorial in Orchid Nomenclature or "Know Who You Have!"
How to Repot an Orchid in 7 Easy Steps
The #1 Method for Successful Orchid Propagation
Threatening Cattleyas and Phalaenopsis to Bloom

Red Maeng Da Vs. Red Bali Kratom: What's The Difference?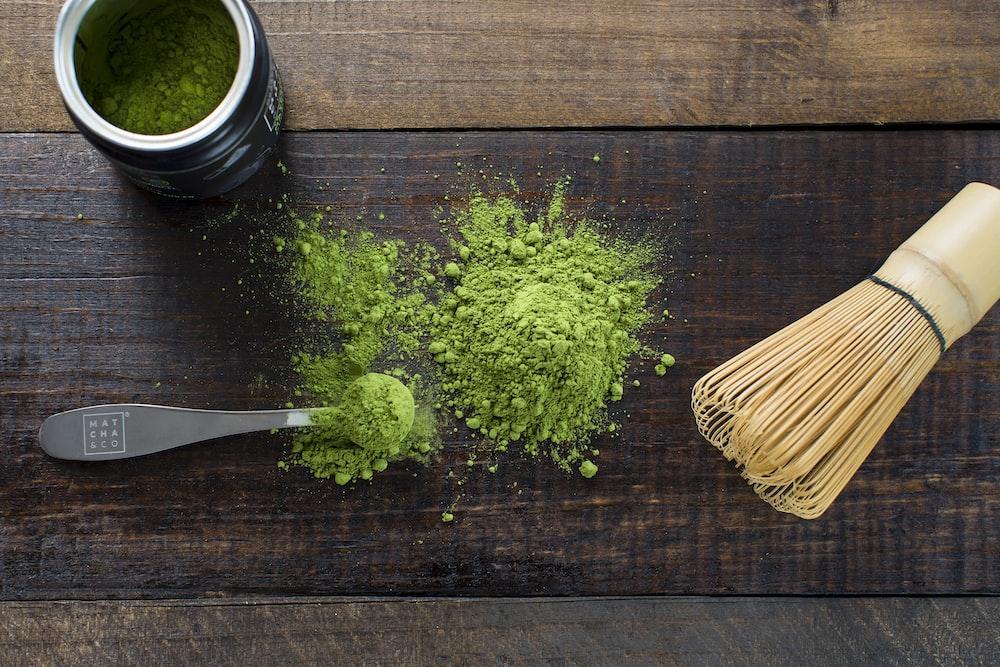 If you're interested in trying kratom, you may have seen Red Vein Maeng Da and Red Vein Bali Kratom. Both red kratom strain are popular among the world's users, but what's the difference between them?
This article will compare red maeng da vs red bali kratom, including its effects, dosage, and more. Both of these red strains are very popular and have many similarities. Though there are similarities between both strains, they do have some differences.
Keep reading to learn more about the red Maeng da and the red Bali strain, and find out which one is right for you!
Red Maeng Da Kratom Strains
Red Maeng Da Kratom strains are among the most popular strains of kratom. They are known for their high levels of alkaloids, which gives them their distinctive red color. They are also known for their powerful effects.
Red Maeng Da kratom strains are typically grown in the rainforests of Indonesia. The name "Maeng Da" actually means "pimp grade" in Thai, which is ideal given the strain's reputation for being one of the strongest kratom strains.
These strains can be found in various forms, including powder, capsules, and leaves. The most popular way to take Red Maeng Da kratom is in capsule form, allowing for more precise dosage.
It is also popular for making kratom tea, as the leaves can be steeped in hot water to make tea.
As a result, some kratom fans feel that the name Maeng Da implies excellent quality and potency. If you're one among the many kratom users looking for high quality red kratom strains or good quality kratom products, Red Maeng Da might be the way to go.
But it is essential to consult a medical professional before taking prescription medication or being affected by a serious medical condition, as it sometimes tends to have the opposite effect.
Red Bali Strains
When it comes to taking red Bali kratoms, there are some facts that you should know. Red vein strains are obtained from a method called grafting.
It is a process in which two different red vein plants are mixed to get the result of a combined characteristic.
Red Bali is one of kratom's most famous red strains. Not only is it popular, but it is also one of the high-potency strains.
Many believe that red Bali is the most muscular strain of kratom as it might help relieve pain and physical discomfort. If you're looking for a potent pain reliever, kratom experience, or mood enhancement, red Bali is the way to go.
Comparing Red Maeng Da Vs. Red Bali Kratom?
Red Maeng Da vs. Bali kratoms – They are two different essential kratom strains of the same plant.
Both strains are sold as dietary supplements and are widely used for their purported relaxing effects.
While their organic compounds share some similarities, there are also some crucial differences between these two strains.
Dosage
Their universal doses are the first comparison of red Maeng da vs. red Bali kratom. For red Maeng Da, the recommended dose is between 2-4 grams, while for red Bali, the recommended dose is between 3-5 grams. Red Bali can be quite sedating, causing you to feel tired in higher doses (5+ grams).
Color Of Veins
The following comparison between red Maeng da vs. red Bali kratoms is the color of their veins.
Red Maeng da has red veins, and red Bali has green veins. The different colors indicate different alkaloid profiles. Red Maeng da typically has a higher concentration of mitragynine, while red Bali has a higher concentration of 7-hydroxymitragynine.
Red Maeng da is more stimulating, while red Bali is more sedating. Red Maeng da is more energizing and is better for daytime use. Red Bali is better for nighttime use because it can help you relax and fall asleep.
The color of kratom veins is just one of the many factors that determine its effects. Other factors include the strain, the region it's from, the quality, and how it's prepared.
Red Kratom Strain: Mature Leaves Available
On the other hand, Red kratom is said to be the most sedating of all kratom vein colors. They're also famous for providing Chronic Pain relief and relaxation.
Green Maeng Da Vein: Middle Years Leaves
Next, Green kratom is said to be in the middle of the White and Red kratom strain. They're also famous for providing a balance of both Sedation and Stimulation.
Efficacy
Both red Maeng Da and Bali kratom are effective in providing pain relief, but red Maeng Da is more potent and has longer-lasting pain-relieving effects.
User Experience
Some kratom enthusiasts prefer red Maeng Da for its relaxing effect, while others find red Bali to be more mood-boosting. Ultimately, it comes down to personal preference.
When comparing both kratoms, it is clear that both kratoms have their unique benefits.
Red Maeng Da is more potent and has a longer-lasting effect, while red Bali is more relaxing. Ultimately, the decision of which strain to take comes from personal preferences.
Origin
Red Maeng Da originates from Thailand and gets its name from a water bug called "Maeng" Conversely, red Bali kratoms come from Indonesia.
The difference in origin can affect the user experience as each kratom can offer different benefits. For example, Red Maeng Da is more energized, while Red Bali is more relaxed.
Alkaloids
Mitragynine and 7-hydroxy mitragynine, which bind the opioid receptors, are two essential alkaloids in kratom.
Red Bali kratoms and Red Maeng Da kratom include a variety of alkaloids, including these two in particular.
Other alkaloids are also present. You will discover that the alkaloids provided by each strain will vary from one another.
Location
Red Maeng Da is domestically grown in Thailand, while red Bali is grown on the Indonesian island. Red Maeng da can be found in some countries, but you have to look for the legality in places like San Diego, Rhode Island, Sarasota county, and union county.
Daytime Energy Levels
Red Maeng Da vs. Red Bali Kratom – These kratom strains come from the same family of trees, the Mitragyna Speciosa.
The difference between the two strains lies in their potency and effects. Maeng Da is widely considered the most potent strain of kratom, while Red Bali is known for its relaxing effect.
Potency
While kratom is still in the process of getting approved by the FDA as a dietary supplement, many medical professionals believe in its potential as a supplemental dietary product.
Compared to Red vein Bali, Red Maeng Da appears to be less potent but more balanced. Red Maeng Da is often used as a pain reliever, while Red Bali is commonly used to alleviate discomfort and enhance mood.
Popularity
Red Bali is one of the most popular kratoms because it boosts mood and provides relaxation. Red Maeng Da is also a popular strain, but it is more well-known for its potent effects.
Which One Should You Try?
There is no definitive answer related to it. It ultimately comes down to personal preference. Some people prefer red maeng da for its potent effects, while others find red bali more relaxing.
Try out both strains to see which one works. Red Maeng Da and Red Bali kratom are two of the most popular strains of kratom.
Both kratoms offer a variety of benefits, including relief from pain, increased energy levels, and improved mood. Red Maeng Da is more potent, while red Bali is more relaxing.
Final Thoughts
While red Maeng Da is more potent, red Bali is more relaxing. Ultimately, the decision of which strain to take comes from one's experience of using it. It is essential to start with a low dose and increase it gradually to avoid side effects.