Best Supplemental Lighting for Greenhouses
A supplemental lighting system for a greenhouse is a horticultural lighting system that is used in conjunction with solar radiation. In other words, supplemental lighting in a greenhouse is used to provide light radiation (light energy) to the plants when the sun is not. Greenhouse growers use supplemental lighting systems to either extend the growing season or to increase their profits (by producing crops during the "off season" when they can be sold at a higher price). There are a few different light technologies commonly used for supplemental lighting in greenhouses. The greenhouse's geographical location, the crop being grown, and the grower's intentions will all influence the horticulturist's decision regarding which light technology to use. Before choosing a lighting system for a greenhouse, a gardener should examine all of the variables of the intended application to ensure he or she gets the most bang for the buck.
There are three major factors a greenhouse gardener should consider before purchasing a supplemental lighting system for their greenhouse.
Suitable for Environment
First, a gardener should consider the environment in which the lighting system will be operating. Greenhouses can get extremely humid. Due to the high humidity that may be present in a greenhouse, any lighting system used in a greenhouse should be rated for use in damp conditions. This usually means that all circuitry within the lighting system is protected from the elements by a resin coating or a sealed compartment. Lighting equipment that is not rated for use in damp conditions may not perform up to expectations in a greenhouse environment or, even worse, completely fail in humid conditions.
Light Spectrum
Second, the light spectrum emitted by the lighting system should be considered. Lighting systems that are designed specifically with the needs of the plants in mind will produce stronger, faster plant growth.
System Efficiency
Third, the lighting system's overall energy efficiency must be taken into consideration. A gardener should look at the amount of usable light energy being emitted compared to the amount of energy being consumed. How will that lighting system perform in a greenhouse application versus a typical indoor garden? Put another way, will the lighting system be as efficient in a greenhouse application, where it will most likely be hung higher above the canopy, as it would be in a regular indoor garden situation?
Artificial Horticultural Light Technologies
Greenhouse growers have many options when it comes to artificial supplemental lighting systems. Ultimately, the way the lighting system performs for the particular application will be the determining factor of which lighting system is "best" for the job. High intensity discharge (HID) lighting systems have been the staple of supplemental lighting for most serious greenhouse horticulturists. However, fluorescent lighting systems are also extremely popular. Newer technologies, such as LEDs and induction fluorescents, are also increasing in popularity, especially as they become more economically viable.
High Intensity Discharge
High intensity discharge (HID) lighting has been the go-to supplemental lighting system for many greenhouse horticulturists. This is due mostly to this technology's ability to deliver a relatively intense light even at a greater distance from the canopy. This quality is advantageous for greenhouse growers because the supplemental lighting system is generally hung high above the plants to both maximize coverage and minimize any shading of natural sunlight. Metal halide (MH) and high pressure sodium (HPS) lighting systems both fall into the HID category. Metal halides generally emit more of a blue spectrum, while high pressure sodiums emit more of a red spectrum. Due to their ability to produce a higher amount of PAR per watt of energy consumed, HPS lighting systems are generally preferred over MH for supplemental lighting applications. High intensity discharge lighting produces more heat than other horticultural lighting systems which can be advantageous for growers in cooler climates or those who have to mechanically heat their greenhouses.
LEDs
Another technology that has made its mark in the horticultural industry is LEDs (light emitting diodes). LEDs show immense potential as horticultural lighting due to its low energy consumption, cool operation and ability to customize spectral output to emit specific wavelengths that are most usable by plants. There are many LED lighting systems available to horticulturists; some of which are more suitable for greenhouse applications than others. The lens used in the LED lighting system will have a dramatic impact over the way this technology performs in a greenhouse. A lens that focuses the light will usually be a better fit for greenhouse applications where the lighting system is hung higher than a typical indoor garden application. LEDs generally have a very low heat signature, which means they will have less impact on the ambient temperature of the greenhouse. This can be an advantage or a disadvantage depending on the geographical location of the greenhouse and the heating and/or cooling requirements.
Fluorescent
Like HID systems, fluorescent lighting systems are extremely popular for supplemental lighting in greenhouses. Both tube-style fluorescents and compact fluorescent lighting (CFL) systems are used with great success by greenhouse horticulturists. The T5-style fluorescent systems are recommended by many greenhouse manufacturers due to their high efficiency and relative longevity. Fluorescent lighting has a lower heat signature than HIDs, but a higher heat signature than LEDs. Fluorescent bulbs are available in varying spectrums which allows the horticulturist to further tailor the lighting system to his or her particular crop. The initial cost of installing fluorescent lighting systems in a greenhouse is relatively inexpensive. All in all, fluorescent lighting systems are one of the most cost effective solutions to supplemental lighting for a greenhouse.
Induction Fluorescent
In a manner similar to standard fluorescent lighting, induction fluorescents use electricity to excite mercury vapor which, in turn, excites phosphors and produces light. The difference with this technology is the way the mercury vapor is excited. Induction fluorescents use electromagnetic induction to transfer energy through the glass envelope of the bulb to excite the mercury within. This means no electrode is required to light the lamp. The absence of the electrode in an induction fluorescent creates a multitude of benefits for the greenhouse gardener. Essentially, the electrodes in a standard fluorescent create a tiny escape route for the gases contained in the tube. Over time, the loss of gases equates to a reduction in usable light energy (PAR). Standard fluorescents, when used for supplemental purposes, should be replaced approximately every 2-5 years (depending on how often they are used). This is because the usable light radiation for plants diminishes as the bulb's internal compounds break down or escape due to the inefficiencies created by the electrodes. Induction fluorescent lighting systems, on the other hand, can be used continuously for 8 to 10 years (12 hours a day) or as supplemental lighting for 10-25 years (depending on how often they are used) with little or no reduction in PAR.
Measuring the Need for Supplemental Lighting
Each plant variety has its own particular needs when it comes to light radiation. Research at several universities in the U.S. has generated detailed information about how specific plants respond to the daily light integral (DLI). The DLI refers to the amount of light, or photons, received in a 24 hour period at a particular location (generally one square meter). Unlike other light measuring devices, which determine a value immediately, a DLI meter requires a 24 hour period to take a measurement. Most light meters that measure DLI take readings at frequent intervals (for example, every 10 minutes) and then use those values over a 24 hour period to calculate the DLI.
Automating Supplemental Lighting
A very basic, yet effective, way to automate a greenhouse's supplemental lighting system is with the use of a timer or photocell. A timer can be used to trigger a supplemental lighting system at a particular time of day (when the sun sets or before it rises) to extend the light hours or increase light intensity. A photocell senses darkness and can trigger a lighting system to turn on when it gets dark. However, using a DLI monitor and control system is the most efficient and effective way to fully automate a supplemental lighting system in a greenhouse. Since each variety of plant has an ideal daily light integral, greenhouse growers are now able to dial-in their supplemental lighting systems to provide the optimal amount of light for any particular crop. Once the desired DLI is determined, a greenhouse horticulturist can use a DLI light controller to automate the lighting system. This will provide the plants with the most consistent light levels possible.
Most light monitors or controllers specific for measuring light in greenhouses will measure the amount of photons between the 400 and 700 nanometer (nm) range. These are the photons that fall in the photosynthetic active radiation (PAR) range. By using a sophisticated DLI lighting monitor and control system, greenhouse horticulturists can actually set a desired DLI for their crops. The DLI monitor will trigger a lighting controller to turn on or off the artificial lighting as needed. These types of controllers are much more efficient and effective than photocells and timers. They will actually measure the intensity of the light and can be set to, almost intuitively, control the lighting for the most effective combination of sunlight and artificial lighting possible.
The best supplemental lighting system for a greenhouse will depend on many factors. The geographical location, which affects the heating and cooling requirements, will weigh in heavily on the type of lighting system a horticulturist should use. If heating during the off-season is not an issue, a horticulturist should consider the most efficient lighting option in terms of PAR output per watt of energy consumed. The initial cost of the system is another major consideration as well. This is especially true for large scale operations where multiple lighting
systems are needed. Ultimately, greenhouse growers will find the best supplemental lighting system for their needs by finding their crop's required DLI, comparing the available artificial lighting technologies, and considering how both the initial cost and the cost to operate the lighting system(s) will affect the return on investment.
Suggested Vendor
Growlite® by Barron Lighting Group offers a full line of horticultural lighting products including state-of-the-art lamps, ballasts and fixtures engineered specifically for the indoor horticulture market. Growlite's mission is simple; to provide the highest quality, safest products in the market and educate the indoor grow market with the lighting industry's latest technologies. For more information call 800.533.3948 or visit Growlite.com.
Eric Hopper resides in Michigan's beautiful Upper Peninsula where he enjoys gardening and pursuing sustainability. He is a Garden & Greenhouse senior editor and can be contacted at [email protected].
Read More Articles
Maximizing Lighting Efficiency
Supplemental Lighting for the Greenhouse
Ventilation System Automation for Small Greenhouses and Indoor Gardens

The Ultimate Indoor Cleaning Manual: From Clutter to Comfort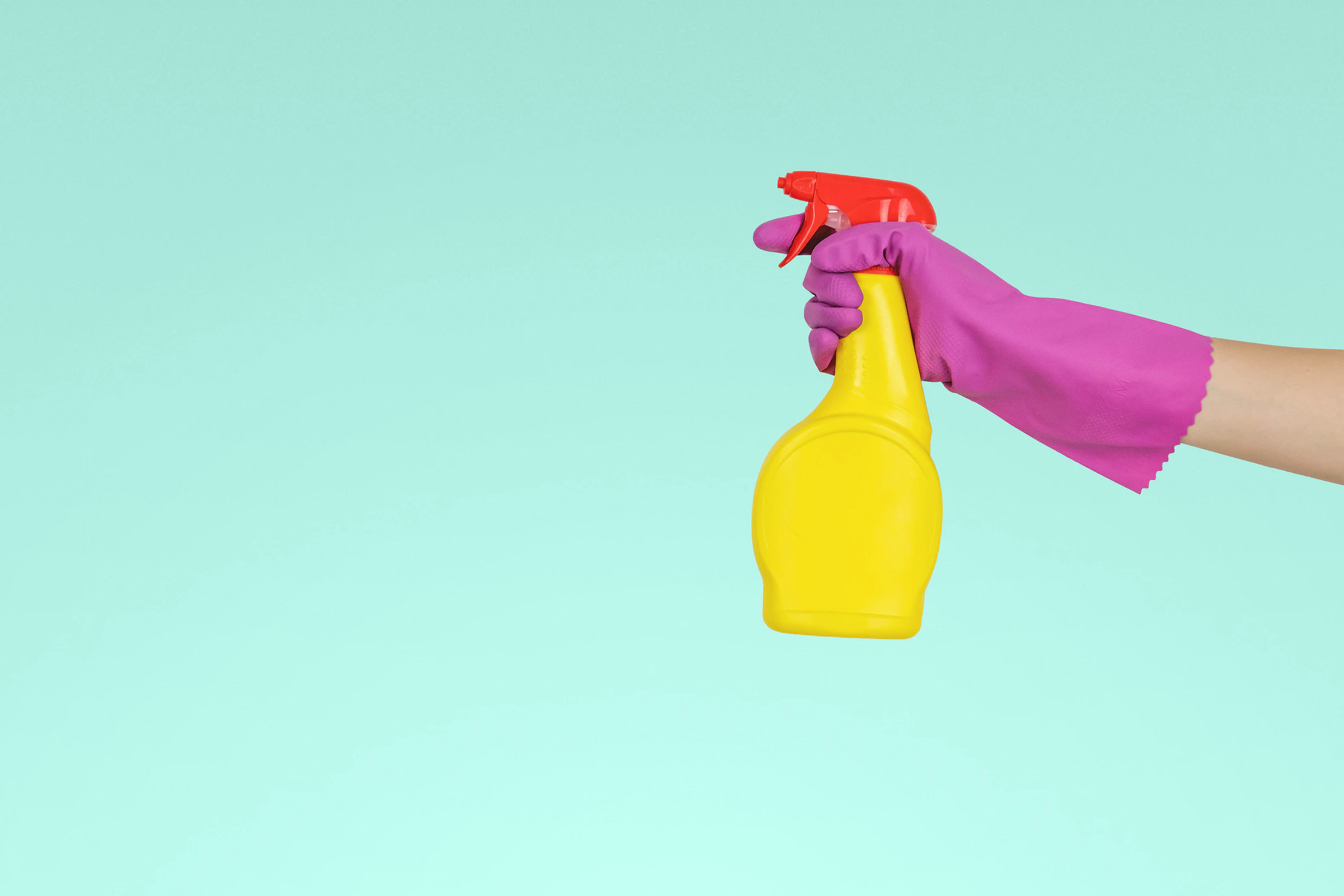 You're drowning in mess and don't know where to start? Dive into our ultimate indoor cleaning guide.
It's all about transforming your chaotic space into a cozy haven. We'll walk you through essential supplies, cleaning frequencies, and room-by-room strategies.
Plus, we'll tackle stubborn stains and give you expert tips to keep your home sparkling.
Ready to roll up your sleeves? Let's turn your home into the sanctuary you deserve.
Understanding Cleaning Frequencies
In light of maintaining a clean home, it's crucial to understand that cleaning tasks fall into five main categories: daily, weekly, monthly, seasonal, and yearly.
Your daily tasks, such as dishwashing and tidying, keep your home running smoothly.
Weekly and monthly chores, like vacuuming and deep-cleaning the bathroom, prevent buildup and save you time in the long run.
Seasonal tasks might include washing windows or deep-cleaning carpets, typically undertaken in spring or fall.
Yearly tasks might be those big projects like cleaning out the garage or washing the exterior of your house.
Essential Cleaning Supplies
You will need these basic cleaning supplies to effectively maintain your home:
a broom
a vacuum, a mop and bucket, or a steam mop or steam cleaner like Aqua Pro Vac
microfiber cloths
sponges
These tools are your household's best friends when it comes to cleaning. The broom sweeps away dust and dirt, while the vacuum tackles carpets and rugs.
The mop's wet cleaning abilities are perfect for hard floors.
Microfiber cloths are a godsend. They're reusable, eco-friendly, and excellent at grabbing dust and dirt.
Lastly, sponges are your go-to for scrubbing tasks.
Quick Cleaning Tips
Let's dive into some quick cleaning tips that can make your chores easier and more efficient.
Always have your cleaning supplies ready.
Categorize your tasks into daily, weekly, monthly, seasonal, and yearly. This ensures you're not overwhelmed and helps maintain a clean home.
For a quick clean-up, start by gathering trash from each room, collecting dishes, and starting a load of laundry. Clear clutter by putting items back in their proper places.
Remember that occasional deep cleanings, like washing your oven or windows, are just as important.
Comprehensive Cleaning Tutorials
Once you've got the right supplies and know how frequently to clean, half the battle is won. To further your skills, we'll cover some essential cleaning tutorials:
Fake a Clean House Fast
To fake a clean house, follow these quick steps:
Grab a laundry basket and walk through the main rooms. Scoop up anything that doesn't belong and stash the basket out of sight—in a closet or another room. Don't worry about sorting items now; just clear surfaces and floors.
Take a microfiber cloth and quickly wipe down any dusty spots on tables, TV stands, and other surfaces. If there's no time for a full dusting, focus on areas at eye level and spots where the light shines directly.
Align magazines, remotes, and coasters on your coffee table. Fluff and arrange couch pillows neatly, and fold throw blankets for an instantly orderly look.
Grab a damp cloth or cleaning wipe to quickly clean any conspicuous smudges or spills on countertops, mirrors, or glass surfaces that catch the eye.
Only do the most visible areas — like the living room and hallway. Don't worry about every corner; quickly remove visible dust, dirt, or crumbs.
Close the shower curtain, straighten towels, and wipe down the sink and counter. Replace the toilet roll with a full one and lower the toilet lid.
Put dishes into the dishwasher or stack them neatly in the sink. Wipe down counters, and use a cloth to quickly go over the refrigerator handle and any other high-touch areas.
Open windows to let in fresh air or light a candle for a pleasant scent. Lower the lights to create a cozy feel and hide less-clean areas, and consider turning on some background music.
Clean a Shower Curtain and Liner
To keep mold and mildew at bay, take down your shower curtain and liner and wash them in the washing machine with a couple of bath towels (to prevent wrinkling).
Use a gentle detergent and add 1/2 cup of baking soda during the wash cycle, followed by 1/2 cup of vinegar during the rinse cycle. Hang the curtain and the liner back up to air dry fully.
For extra tough mildew stains, pre-treat with a mixture of baking soda and water, or use a spray-on mildew remover before washing.
Clean a Top-loading Washing Machine
Keep your clothes smelling fresh by cleaning your top-loading washer regularly. Set the washer on the hottest, longest setting and add four cups of white vinegar to the water.
After a few minutes, pause the cycle and let the vinegar water mix sit for an hour. During this time, you can dip a scrubber in the vinegar water and clean around the top of the drum, the lid, and other parts of the washer.
After an hour, continue the cycle, then run another hot water cycle with a cup of baking soda to rinse out the vinegar and any loosened grime. Wipe down any remaining residues with a clean cloth.
Clean Your Oven
Start by removing the oven racks and soak them in hot, soapy water. Create a paste with baking soda and water and spread it throughout the inside of the oven, avoiding the heating elements.
Leave the paste on for several hours or overnight for best results. Use a plastic scraper to lift away the grime, then wipe the surfaces with a damp cloth.
Clean the glass door with a mixture of baking soda and water, and once all the residue has been removed, return the oven racks.
Clean Windows
For gleaming windows that invite sunlight into your home, mix equal parts water and vinegar in a spray bottle. Spray generously onto the glass and wipe away with a microfiber cloth, using circular motions to avoid streaks.
For any stubborn spots, rub gently with a cloth dampened in the water-vinegar solution. Don't forget to wipe the window frame and sill.
For best results, clean your windows on a cloudy day to prevent the sun from drying the solution too quickly and leaving streaks.
Room-by-Room Cleaning Guide
To tackle your home on a room-by-room basis and ensure no corner goes untouched:
Start with the most used areas like the kitchen or living room.
Equip yourself with your basic cleaning supplies and start by picking up any clutter, wiping down surfaces, vacuuming or sweeping the floor, and then mopping if necessary.
Move onto the less used rooms such as bedrooms and offices, following the same sequence.
Don't forget bathrooms – scrubbing the tub, sink, and toilet, and mopping the floor are essential here.
Remember, regular maintenance will make these tasks easier over time.
Dealing With Stubborn Stains
Stains can be pesky and really put a damper on your pristine home. Here are some simple ways to deal with obstinate stains:
Baking Soda Solution: Works wonders on most hard surfaces.
Vinegar and Water: Ideal for glass and mirrors.
Rubbing Alcohol: Perfect for removing ink and marker stains.
Hydrogen Peroxide: Great for stubborn bathroom stains.
Lemon and Salt: Natural alternative for rust and mildew.
Conclusion: Maintaining a Clean Home
A tidy environment not only brightens your mood but also reduces the time dedicated to intense cleaning sessions. So how do you maintain cleanliness consistently?
Start by creating a simple cleaning schedule that suits your routine. Divide tasks into daily, weekly, and monthly categories.
Small daily tasks like washing dishes, sweeping, and tidying up can prevent clutter accumulation.
Weekly tasks might include vacuuming and dusting, while your monthly schedule could include deeper cleaning tasks such as washing windows or cleaning the oven.