7 Reasons for Companion Planting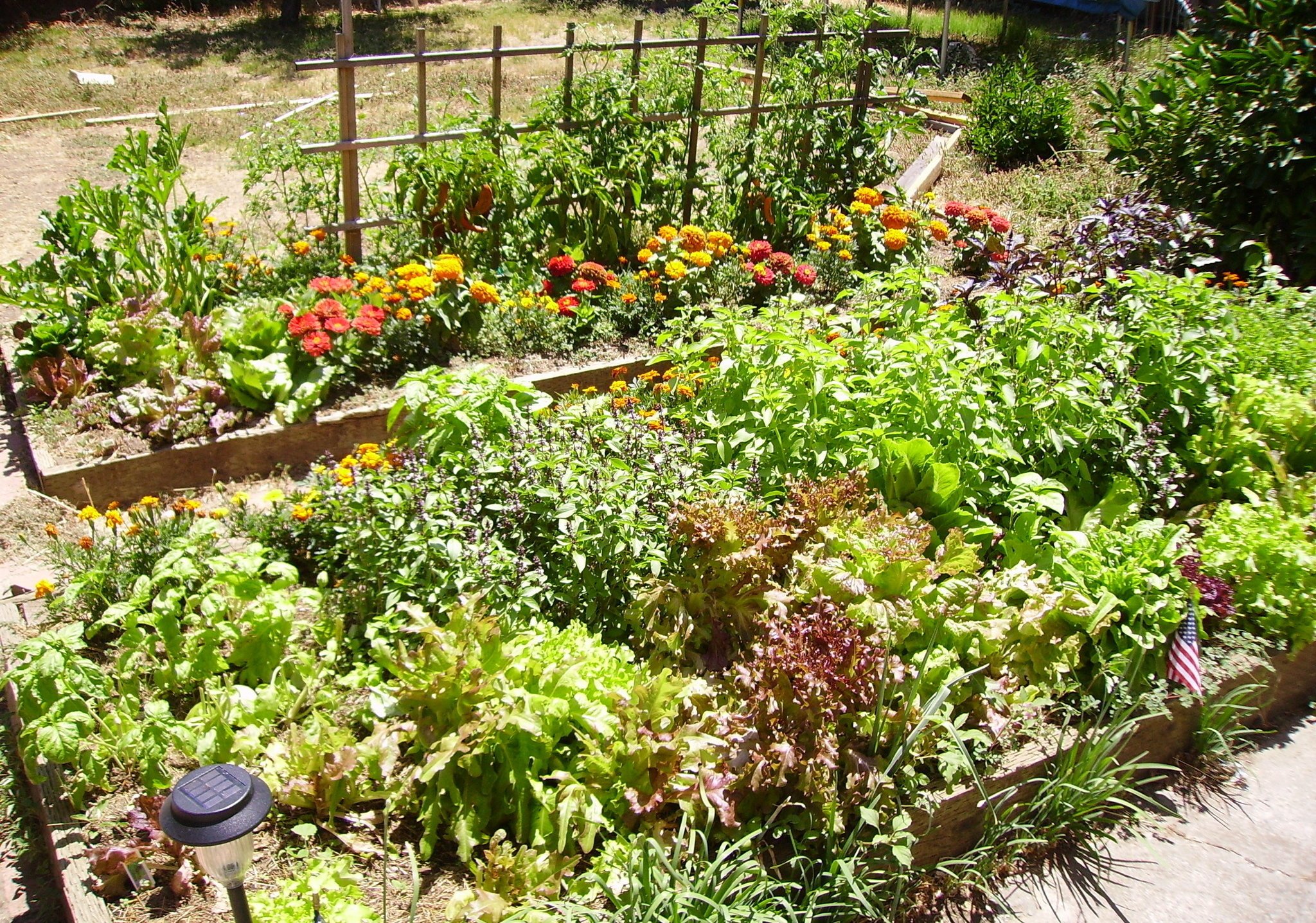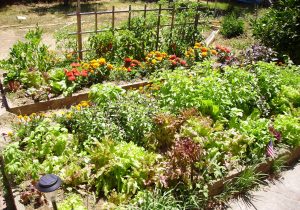 Did you know that Native Americans always planted the Three Sisters – beans, corn and squash – together in the same vegetable bed? The reason is pure genius: the corn stalks support the climbing beans and provide just the right amount of shade for the squash, which trails on the ground keeping it moist, suppressing weeds and warding off pests, while the beans make atmospheric nitrogen available to the corn and the squash. It's a win-win-win situation.
Companion planting means planting different species close together so that they enhance each other's growth. Speaking to Seed Parade, a specialist online seed merchant with an enthusiastic gardening community forum, they confirmed that the practice may well go back to ancient wisdom but it's been proven a highly effective method to naturally increase crops and plant health in our modern times too.
If, like many gardeners, you're always on the lookout for useful tips and tricks to get the most out of your crops, here are 7 reasons to show you how companion planting can truly revolutionize your approach to vegetable growing.
Saves Space
Companion planting is a great idea for smaller gardens. You can save space by planting a vining plant under a taller plant to fill up the otherwise empty space that might be prone to weeds – just like in the corn and the squash in the example above. Or why not fill the gaps between slow growing crops with quick growing vegetables? Radishes are a useful companion to sow between rows of slower growing crops.
Keeps the Soil Moist
Preventing the soil from drying out is best achieved by covering up large areas of open soil. Squashes and cucumbers are particularly helpful for shading the soil and holding water. Don't forget that larger plants can also provide welcome shade to seedlings and shade loving plants. Spinach and radishes, for instance, thrive well together.
Weed Control
Ground coverage is not only essential for keeping the soil moist, it's also important for organic weed control. By planting pumpkins or other creepers in between runner beans or sugar snap peas, it will help the climbers to grow without having to compete with weeds for nutrients from the soil.
Deters Pests and Parasites
Pest control is easier with companion planting than it is with monoculture. Many fragrant herbs act as insect repellents and will protect their companions. Mint, for instance, deters ants and cabbage moth, while lavender repels ticks. Aphids and beetles hate marigold – a useful trick for planting with tomatoes and roses. Plant cauliflower with zinnias that attract ladybirds which in turn control cabbage flies.
Aids Pollination
Plants that attract bees and butterflies will bring in more pollinators, which in turn ensure a better crop yield. Beneficial insects will want to spend more time in your garden if there's plenty of food available, so make sure you include patches of clover, buckwheat, vetch, bee balm, zinnia, yarrow or vetch in your vegetable garden.
Provides Physical Support
Climbing plants obviously need support, but rather than investing in trellises, frames or wigwams, there are many tall plants that can be cultivated to provide the same benefit. They include corn and sunflowers, Jerusalem artichokes, fruit and nut trees.
Improves Crop Yield and Flavor
This is where companion planting really comes into its own. The reason why some plant companions do so much better together instead of on their own is they have complementary nutritional requirements. Sweet marjoram, planted with beans, aubergines, cucumbers or pumpkin, helps to increase their yield. Radishes benefit from having nasturtiums planted nearby, while dill and tarragon help to improve the flavor and crop of cabbages.
Mike James is an independent writer that specializes in houseplants. He wrote this piece in conjunction with Totally Plants Indoor-Plants.co.uk.
Read More Articles
7 Secrets for a High Organic Garden Yields
Growing Healthy, Productive and Profitable Plants through Succession Planting
Three Sisters Planting: A Concept in Edible Gardening

A Dream: Retiring in Canada
Introduction
The prime of a person's life is represented by the golden years. If you've put in a lifetime of hard work, responsibility, and adhering to a strict work schedule, you can finally retire to your "cape" and relax in your own home, which need not be in the city where you currently reside. If you have made the decision to relocate for your retirement, you may be looking for the best Canadian city to retire to spend your time in.
Even if you already have a list of preferences for where you want to retire, this list can be a great resource. The adoption of a pragmatic and practical approach when selecting a retirement city can help you enjoy a happy and financially secure retirement.
Everyone has their own set of preferences, priorities, likes, and dislikes when it comes to just about anything and everything. This includes everything from minor details such as a favorite cup of coffee to major decisions such as choosing the right career path. As a result, it is understandable that each individual would have their own ideas about how and where to spend their retirement years.
Fredericton, NB
The city of Fredericton serves as the provincial capital of the province of New Brunswick. Although it is a small city in terms of population for a capital, it is a fortunate mix for retirees. In spite of the fact that the city is not particularly crowded, its status as the regional capital means that it has many amenities that a city of its size does not typically have (though public transportation is not available on Sundays). Real estate prices are low enough that you can afford a home if you have enough savings, which is especially true if you are looking to purchase a condominium.
In addition, the rent is significantly less expensive. It has a humid continental climate and is located on the banks of the river. So, if you like to fish, it could be a fantastic place to settle down in. For a city of its size, the city has a large number of historical buildings and museums, as well as parks and gardens. It also hosts a large number of festivals. The city's largest hospital, which has more than 300 beds and several specialists, as well as a level 3 trauma center.
It's possible that Fredericton will be the perfect place for you if you're looking for a nice, affordable blend of nature and a moderately large city.
Kingston, Ontario
When it comes to living in a city where half of the population is made up of young students rather than old retirees like yourself, Kingston might be the best Canadian city to retire to. Because of its strategic location, it has a long and illustrious history, particularly in the military sphere.
As a retiree, you'd appreciate Kingston's laid-back atmosphere and easygoing pace of life. Almost half of the year, the city is bathed in sunshine. Transport in the local area is efficient, quick, and reasonably priced. One of Kingston's most significant assets, however, may be its world-class medical facilities. Kingston General Hospital is one of the largest hospitals in the province of Ontario and is located in Kingston. Many wonderful places to visit or spend your retirement time in the city, such as Lake Ontario Park and the Museum of Healthcare, which is the only museum of its kind in the country, are available to you. Many outdoor activities are available to you in the city as well, including sailing, fishing, golf, and hiking, among many others.
Burlington, Ontario
There are 115 parks in the small community of Burlington, so getting some exercise and fresh air will not be a problem. Given that it's only about 40 minutes away from Toronto, it's possible that you'll enjoy living in this charming little town if you have family in the city. It has a vibrant creative community as well as a sufficient number of art venues, especially given the size of the city. In addition, the city is very bicycle-friendly.
Even though there is a major hospital in the town, you may need to travel to Hamilton, which is not far away, if you have a serious medical problem. The high cost of living in Burlington is a chink in the city's armor. Even if you decide to rent a place in the city, you may find it to be an expensive place to live. However, if you can find a way to avoid this expense (by living in a co-op or a small house, for example), the city will appear to be quite affordable. Alternatively, you can choose one of the city's retirement homes. In addition, the city offers a diverse range of retirement living options, including active retirement living, assisted living, and home care.
Kelowna, BC
When it happens to come to retirement homes, Kelowna is a bit of a cliche, to say the least. Until the most recent census, retirees accounted for more than 18 percent of the population, which is significantly higher than the national average. This city experiences all four seasons, although housing can be expensive (especially if you try to live near the lake). If you are an oenophile (a fancy way of saying wine enthusiast), Kelowna is the place to be. It's the perfect combination of nature, peace, and the big-city hustle and bustle (especially in tourist season).
If you don't mind living a little outside of the city for cheaper housing, if you enjoy driving and taking part in outdoor recreational activities such as picnics by the lake, you might find Kelowna to be a reasonable price. The primary medical facility, for example, is quite large, with over 700 beds, and the number of doctors per capita is sufficient given the city's population density. The dry weather is a major draw for many retirees who come to this city to enjoy their golden years.