January and February are traditional months to start tomato plants in the Midwest. There is the thrill of a new garden season just over the hill from winter and a sense of adventure that gets us out of winter doldrums. People have been thinking, writing and obsessing over the red fruit for many years however it wasn't always like that. Tomatoes are in the  family Solanaceae or Nightshade family and one the members is, of course, Deadly Nightshade which is poisonous.
In an article from Modern Farmer Magazine, a brief history of the rise in popularity of the love apple reveals that we have been eating amid growing tomatoes since the middle of the 1800's. The Livingston Seed Company founded by Alexander Livingston developed 22 varieties of the tomato which are considered Heirlooms today. Canned tomatoes really took off as an American staple during and following the American Civil War. They were quick to grow and easy to can as rations were required by Union Army quartermasters. Before this time it was widely assumed (incorrectly) that tomatoes were poisonous even though they were consumed by non-English speaking cultural groups such as the Spanish and French in America.
The history of tomatoes dates back to 500 BC in South and Central America. The early tomato resembled the grape tomato of today and was either yellow or red. The Spanish Conquest of Mexico introduced the fruit to Europe in the 1500's and they spread rapidly as their cousins the potato to the rest of the world. A natural mutation in the tomato created the larger fruit that were the parents of today's many varieties. China, India and the United States are the 3 biggest growers of tomatoes in metric tons of the crop produced annually.
Everyone who is a fan of gardening knows about or grows the tomato. A changing climate can make growing the tomato more of a challenge, making hoop house and hydroponic propagation a popular alternative to growing strictly outdoors.
Seasonally, in my Zone 5 in the upper Midwest tomato crops rise and fall with the amount of water and the temperature. Some years it is so cold and wet here that the only crops produced are the Cherry tomatoes. I have had some success with the Seed Savers Exchange of Decorah, Iowa that carry types of Russian tomatoes that produce in cooler weather. The 2015 crop was abysmal here as we had a very wet and cold spring and summer. Many of my gardening buddies had issues with Late Blight a fungal disease, which is caused by damp conditions and contaminated soil. On a sunny note the Cherry type of tomato were reliable producers.
Caron Wenzel is an Environmental Educator, writer, and is the owner of Blazing Star Inc. a 24 year old native plant seed nursery and environmental consulting business. Visit her website at BlazingStar.com.
Want more information? Read these articles:
Growing Great Hydroponic Tomatoes
How to Grow Juicy and Tasty Tomatoes
Ten Planting Tips for Healthy Tomatoes

How Professional Housekeeping Services Transform Your Space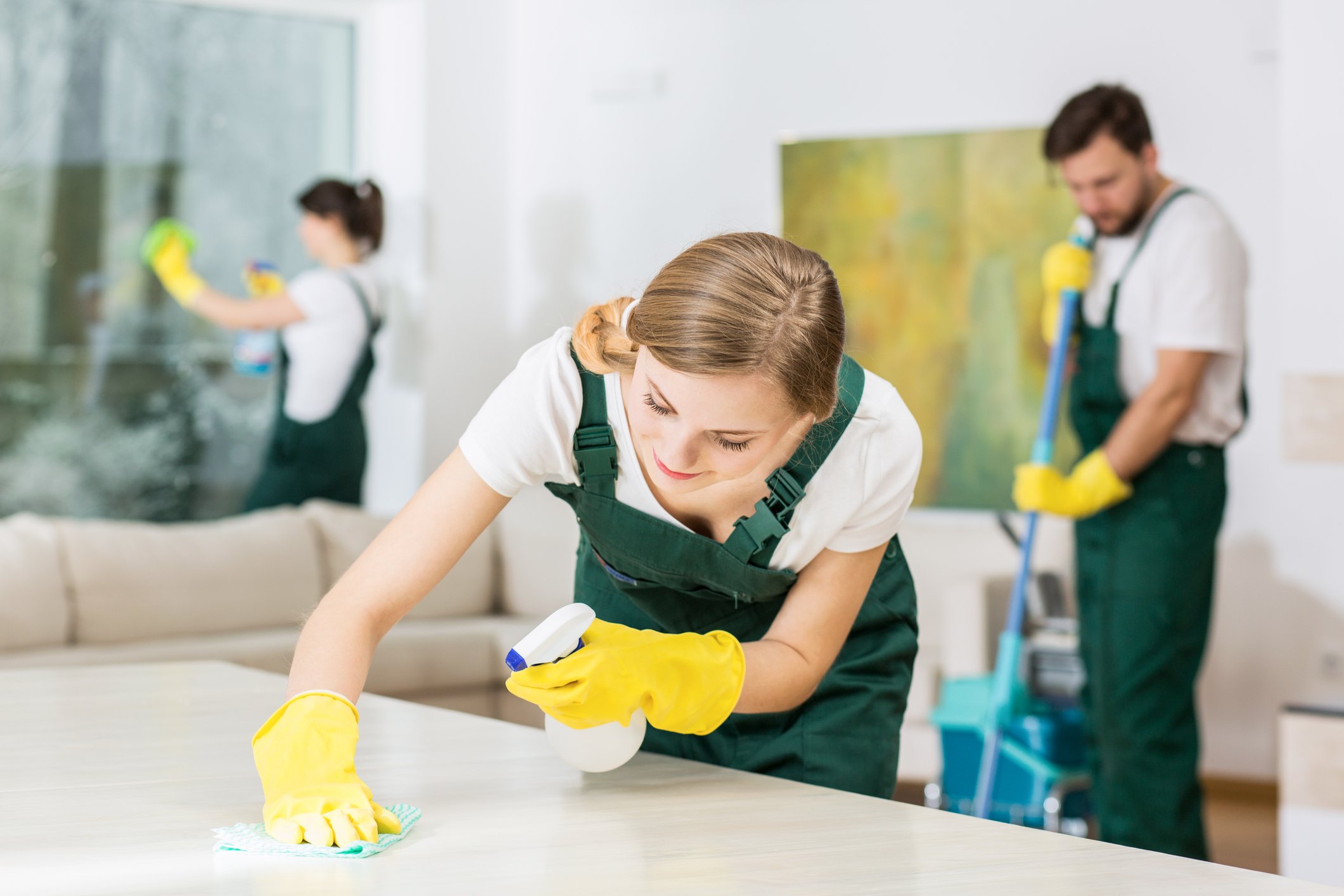 The ongoing challenge of home cleaning is a universal struggle that many of us face in our daily lives. Juggling work, family, and personal commitments leaves little time and energy to maintain a pristine living environment. However, there is a solution that can transform your home and make your life easier: professional housekeeping services.
Let's unfold how these services can revolutionize your living space, making it a cleaner, healthier, and more organized place.
Cleaning Routines: Daily, Weekly, and Monthly
Establishing a structured cleaning schedule for different areas of the home is essential for maintaining a consistently clean living environment. By breaking down your cleaning tasks into daily, weekly, and monthly routines, you can efficiently manage the upkeep of your space.
Daily tasks might include quick tidying, making beds, and wiping down kitchen surfaces.
Weekly tasks may involve vacuuming, mopping, and cleaning the bathroom.
Monthly tasks could include deep cleaning, such as washing windows, dusting ceiling fans, or scrubbing grout.
By allocating specific tasks to different timeframes, you ensure that no area of your home is neglected for an extended period. This structured approach prevents the buildup of dirt and grime and makes the cleaning process more manageable.
The benefits of maintaining regular cleaning routines extend far beyond a sparkling home. Consistent cleaning routines contribute to a healthier and more comfortable living space. Daily upkeep minimizes the need for intense cleaning sessions and helps you stay on top of clutter and mess. This not only saves you time but also reduces stress.
Furthermore, a clean home creates a more pleasant atmosphere, enhancing your overall well-being. It's easier to relax, focus, and enjoy your space when it's free of chaos and dirt. Regular cleaning also prolongs the lifespan of your furniture and appliances, ultimately saving you money on replacements and repairs.
How Does Professional Housekeeping Services Help You?
The advantages of hiring house cleaning services are numerous and can have a transformative effect on the cleanliness and organization of your home. One of the primary benefits is the time and energy you save.
Professional housekeepers are experienced and efficient, capable of tackling cleaning tasks with a level of expertise that surpasses most homeowners. They can handle a wide range of cleaning challenges, from stubborn stains to delicate surfaces, ensuring that your home looks its best.
Housekeepers are not just cleaners; they are time-savers and experts in the art of cleaning. When you hire professional housekeeping services, you free up valuable time that can be better spent on work, family, or leisure activities. The hours you would have spent on cleaning can now be used for pursuits that truly matter to you.
Moreover, housekeepers bring a level of expertise that comes from years of experience. They understand the best cleaning techniques, have in-depth knowledge of various cleaning products, and are adept at handling different surfaces and materials. This expertise ensures that your home is cleaned thoroughly and efficiently, with attention to detail that surpasses what most homeowners can achieve on their own.
The thoroughness of professional cleaning is another compelling reason to consider housekeeping services. Housekeepers are trained to pay meticulous attention to every detail, ensuring that no nook or cranny is overlooked. They have a keen eye for areas that often go unnoticed, such as baseboards, vents, and under furniture. This level of thoroughness results in a home that not only looks clean, but is genuinely clean and sanitized.
Professional housekeeping services can also tailor their cleaning to your specific needs and preferences, addressing areas that require special attention. Their commitment to thorough and customized cleaning can make a noticeable difference in the overall cleanliness and hygiene of your home, creating a more comfortable and healthier living environment.
Finding the Right Housekeeping Service
When it comes to choosing a reliable and reputable housekeeping service, guidance is essential to ensure you make the right choice. Begin your search by seeking recommendations from friends, family, or colleagues who have had positive experiences with housekeepers. Online reviews and ratings on platforms like Yelp or Angie's List can also provide valuable insights.
It is important to look for services that are licensed, bonded, and insured, as this indicates a level of professionalism and accountability. Checking if the service performs background checks on its staff can give you peace of mind. Trust and reliability are crucial when inviting someone into your home, and these considerations will help you narrow down your options to reputable candidates.
Several factors should be taken into account when selecting a housekeeping service.
Cost
Services offered
Ask for references from previous clients to get a sense of the service's quality and reliability.
Choosing the right housekeeping service involves a balance of factors such as cost, services offered, references, and a gut feeling of trust and compatibility with the service provider. By carefully considering these elements, you can make an informed decision that aligns with your home's cleaning needs and your peace of mind.