Acorns – A New and Ancient Food Source
Process acorn flour costs $23.00 per pound! Why should we care? In a perpetual search for food crops that can sustain a person who doesn't eat wheat, acorn flour is actually a good possibility. While doing research for a "food from trees" presentation the possibility of looking to acorns from the various types of Oak trees that grow across North America, an intriguing thought captured my imagination. Why not work on integrating acorn flour into the modern diet? It is a win-win on so many levels. Planting trees is the number one thing being done right now to help with desertification in many parts of the world; this also helps mitigate local areas experiencing climate change, drought and soil stabilization in flood prone areas. Trees help this but they also provide all sorts of nuts and berries for food.
People throughout the world have eaten acorns for millennia. It was a staple food for many groups of Native
Americans where Oak trees grow throughout America. Acorns were cleared of their high tannic acid content, dried and roasted. The milled acorns were turned into a delectable breakfast porridge sweetened with maple syrup or a savory stew ingredient. The original survival food, unprocessed acorns could be cashed, unprocessed, all over a tribes territory in storage pits. In fact squirrel stashes were highly sought after because the gathering had already been completed by the squirrels! In Europe it was common to fatten pigs in the fall on fallen acorns. In fact the famous Spanish Jamon is acorn fed pigs.
The search for flour that people on gluten restricted diets has become a topic of conversation. Many types of nuts, almonds and hazelnut flour for example, are now available at the grocery store for gluten free and vegan diets. Why not acorns?
Acorn Nutrition Facts per Ounce (28.4 grams)
% of Daily Value based on a 2,000 calorie diet. Your daily values may be higher or lower depending on your calorie needs.
| | |
| --- | --- |
| Total Fat g | 10% |
| Saturated Fat 0.9 g | 4% |
| Polyunsaturated Fat 1.3g | |
| Monounsaturated Fat 4.3g | |
| Cholesterol 0 mg | 0% |
| Sodium 0 mg | 0% |
| Potassium 153 mg | 4% |
| Total Carbohydrates 12g | 4% |
| Protein 1.7g | 3% |
| Calcium | 1% |
| Iron | 1% |
| Vitamin B-6 | 5% |
| Magnesium | 4% |
"In It is important to remember, however, that in the process of gathering acorns, native Californians used (and continue to use) sustainable gathering practices. They had/have rules: "Leave some of what is gathered for the other animals" and "not waste what you have harvested." Is it now time to put the acorn back on the menu?" from an article from Scientific America, May 16, 2014.
Once the tannic acid is cleared with water from the meal or whole acorns they are loaded with a "good" fat similar to other nuts, protein and minerals, one can see what wildlife sees in them.
A Simple Native American Recipe
2 lbs stew beef or venison Water to cover
1 C finely ground acorn meal (tannin leached)
Salt and pepper to taste
Boil the meat until tender in water. Remove and chop meat. Return to the pot and add the acorn meal. Cook until tender traditional stew ingredients can be added such as carrots and onions but the acorn meal replaces the potato on traditionally finds in a stew.
Caron Wenzel is an Environmental Educator, writer, and is the owner of Blazing Star Inc. a 26 year old native plant seed nursery and environmental consulting business. Blazing-Star.com.
Want more information? Read these articles:
The Genius of the Genus Monarda or Bee Balm

Red Maeng Da Vs. Red Bali Kratom: What's The Difference?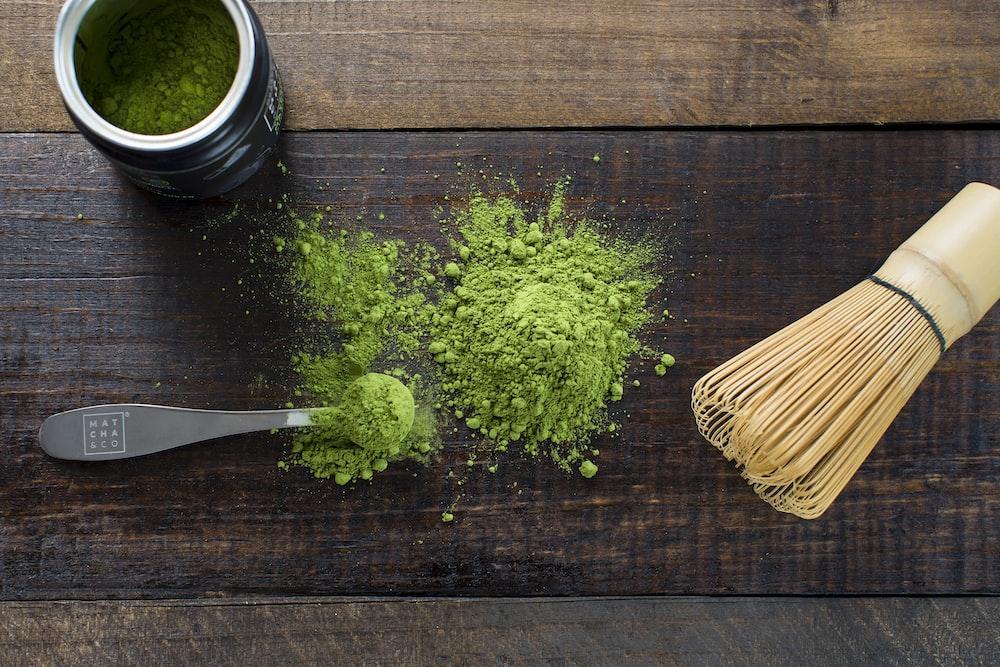 If you're interested in trying kratom, you may have seen Red Vein Maeng Da and Red Vein Bali Kratom. Both red kratom strain are popular among the world's users, but what's the difference between them?
This article will compare red maeng da vs red bali kratom, including its effects, dosage, and more. Both of these red strains are very popular and have many similarities. Though there are similarities between both strains, they do have some differences.
Keep reading to learn more about the red Maeng da and the red Bali strain, and find out which one is right for you!
Red Maeng Da Kratom Strains
Red Maeng Da Kratom strains are among the most popular strains of kratom. They are known for their high levels of alkaloids, which gives them their distinctive red color. They are also known for their powerful effects.
Red Maeng Da kratom strains are typically grown in the rainforests of Indonesia. The name "Maeng Da" actually means "pimp grade" in Thai, which is ideal given the strain's reputation for being one of the strongest kratom strains.
These strains can be found in various forms, including powder, capsules, and leaves. The most popular way to take Red Maeng Da kratom is in capsule form, allowing for more precise dosage.
It is also popular for making kratom tea, as the leaves can be steeped in hot water to make tea.
As a result, some kratom fans feel that the name Maeng Da implies excellent quality and potency. If you're one among the many kratom users looking for high quality red kratom strains or good quality kratom products, Red Maeng Da might be the way to go.
But it is essential to consult a medical professional before taking prescription medication or being affected by a serious medical condition, as it sometimes tends to have the opposite effect.
Red Bali Strains
When it comes to taking red Bali kratoms, there are some facts that you should know. Red vein strains are obtained from a method called grafting.
It is a process in which two different red vein plants are mixed to get the result of a combined characteristic.
Red Bali is one of kratom's most famous red strains. Not only is it popular, but it is also one of the high-potency strains.
Many believe that red Bali is the most muscular strain of kratom as it might help relieve pain and physical discomfort. If you're looking for a potent pain reliever, kratom experience, or mood enhancement, red Bali is the way to go.
Comparing Red Maeng Da Vs. Red Bali Kratom?
Red Maeng Da vs. Bali kratoms – They are two different essential kratom strains of the same plant.
Both strains are sold as dietary supplements and are widely used for their purported relaxing effects.
While their organic compounds share some similarities, there are also some crucial differences between these two strains.
Dosage
Their universal doses are the first comparison of red Maeng da vs. red Bali kratom. For red Maeng Da, the recommended dose is between 2-4 grams, while for red Bali, the recommended dose is between 3-5 grams. Red Bali can be quite sedating, causing you to feel tired in higher doses (5+ grams).
Color Of Veins
The following comparison between red Maeng da vs. red Bali kratoms is the color of their veins.
Red Maeng da has red veins, and red Bali has green veins. The different colors indicate different alkaloid profiles. Red Maeng da typically has a higher concentration of mitragynine, while red Bali has a higher concentration of 7-hydroxymitragynine.
Red Maeng da is more stimulating, while red Bali is more sedating. Red Maeng da is more energizing and is better for daytime use. Red Bali is better for nighttime use because it can help you relax and fall asleep.
The color of kratom veins is just one of the many factors that determine its effects. Other factors include the strain, the region it's from, the quality, and how it's prepared.
Red Kratom Strain: Mature Leaves Available
On the other hand, Red kratom is said to be the most sedating of all kratom vein colors. They're also famous for providing Chronic Pain relief and relaxation.
Green Maeng Da Vein: Middle Years Leaves
Next, Green kratom is said to be in the middle of the White and Red kratom strain. They're also famous for providing a balance of both Sedation and Stimulation.
Efficacy
Both red Maeng Da and Bali kratom are effective in providing pain relief, but red Maeng Da is more potent and has longer-lasting pain-relieving effects.
User Experience
Some kratom enthusiasts prefer red Maeng Da for its relaxing effect, while others find red Bali to be more mood-boosting. Ultimately, it comes down to personal preference.
When comparing both kratoms, it is clear that both kratoms have their unique benefits.
Red Maeng Da is more potent and has a longer-lasting effect, while red Bali is more relaxing. Ultimately, the decision of which strain to take comes from personal preferences.
Origin
Red Maeng Da originates from Thailand and gets its name from a water bug called "Maeng" Conversely, red Bali kratoms come from Indonesia.
The difference in origin can affect the user experience as each kratom can offer different benefits. For example, Red Maeng Da is more energized, while Red Bali is more relaxed.
Alkaloids
Mitragynine and 7-hydroxy mitragynine, which bind the opioid receptors, are two essential alkaloids in kratom.
Red Bali kratoms and Red Maeng Da kratom include a variety of alkaloids, including these two in particular.
Other alkaloids are also present. You will discover that the alkaloids provided by each strain will vary from one another.
Location
Red Maeng Da is domestically grown in Thailand, while red Bali is grown on the Indonesian island. Red Maeng da can be found in some countries, but you have to look for the legality in places like San Diego, Rhode Island, Sarasota county, and union county.
Daytime Energy Levels
Red Maeng Da vs. Red Bali Kratom – These kratom strains come from the same family of trees, the Mitragyna Speciosa.
The difference between the two strains lies in their potency and effects. Maeng Da is widely considered the most potent strain of kratom, while Red Bali is known for its relaxing effect.
Potency
While kratom is still in the process of getting approved by the FDA as a dietary supplement, many medical professionals believe in its potential as a supplemental dietary product.
Compared to Red vein Bali, Red Maeng Da appears to be less potent but more balanced. Red Maeng Da is often used as a pain reliever, while Red Bali is commonly used to alleviate discomfort and enhance mood.
Popularity
Red Bali is one of the most popular kratoms because it boosts mood and provides relaxation. Red Maeng Da is also a popular strain, but it is more well-known for its potent effects.
Which One Should You Try?
There is no definitive answer related to it. It ultimately comes down to personal preference. Some people prefer red maeng da for its potent effects, while others find red bali more relaxing.
Try out both strains to see which one works. Red Maeng Da and Red Bali kratom are two of the most popular strains of kratom.
Both kratoms offer a variety of benefits, including relief from pain, increased energy levels, and improved mood. Red Maeng Da is more potent, while red Bali is more relaxing.
Final Thoughts
While red Maeng Da is more potent, red Bali is more relaxing. Ultimately, the decision of which strain to take comes from one's experience of using it. It is essential to start with a low dose and increase it gradually to avoid side effects.