Blossom-End Rot – Its Cause and Cure
Blossom-end rot, referred to by its acronym BER, is a commonly occurring tomato fruit disorder that also can occur in other similar fruiting plants, such as pepper. Its occurrence is due to a calcium deficiency in the developing fruit. Without sufficient calcium, the cellular structure at the blossom (developing) end collapses and the tissue dies, leaving a darken area on the fruit with advancing maturity. Blossom-end rot occurs only on initially developing green fruit and will not occur on maturing fruit. Growers are advised to remove BER-effected fruit when first observed as the continuing developing fruit will not be suitable for use.
The occurrence of blossom-end rot is a result of several causative factors coupled with inadequate calcium. This disorder is triggered by plant stress, stress caused by inadequate moisture (plant wilting), periods of high air temperature and/or light intensity, and periods of stagnate air. When BER-affected
fruit begin to appear on the tomato plant, it was triggered by weather and plant conditions several weeks prior. Other than calcium insufficiency, other elements can trigger the occurrence of BER. In the hydroponic culture of tomato, the use of ammonium-nitrogen as a major nitrogen source can result in the high incidence of BER. When tomato plants are grown in soil, low soil pH and inadequate or excessive nutrient element levels in the soil can trigger the occurrence of BER.
Some have suggested that the occurrence of BER can be mitigated by applying a calcium-containing solution onto the plant foliage and developing fruit. Calcium does not easily penetrate plant leaf and fruit cells, and if absorbed at the point of contact, will not be translocated from that entry point. Calcium moves in the plant in the transpiration stream, and the calcium needed for developing fruits is carried into these fruits through the connecting stem tissue. Those factors (see above) that would diminish this flow will trigger the occurrence of BER.
For the soil grower, have the soil tested and follow the given soil test recommendation, ensuring that the soil pH is at the proper level, and if not, adjusted by liming. A deep profile loamy fertile soil is ideal, whose fertility status has been established by following soil test-recommended lime and fertilizer practices over time. Avoid over fertilization as it can be a causative trigger also. Keep the soil moist, but don't over irrigate. Mulching around the tomato plant can control soil moisture loss, but it can also keep the soil cool and wet – not ideal for active plant root growth and function. Remember the occurrence of BER is triggered by plant stress, with a cool and wet soil being potentially such a trigger, if the atmospheric conditions are hot and dry.
Blossom-end rot is a preventable fruit disorder when the plant is being supplied sufficient calcium and the growing condition extremes are moderate. It is the calcium that is found in the transpiration stream in the plant that ensures normal fruit development, that being root absorbed from a fertile soil or properly balanced nutrient solution formulation. The primary factor is adequate calcium, and then plant stress will have a minimal affect on triggering the occurrence of BER.
J. Benton Jones, Jr. has a PhD in Agronomy and is the author of several books including Hydropopnic Handbook: How Growing Systems Work available on Amazon.com. Dr. Jones has written extensively on hydroponic growing and has been outdoor vegetable gardening employing sub-irrigation hydroponic growing systems (Hydrogrosystems.com), and using domestic water for making his nutrient solution. He also maintains a website on tomatoes at GrowTomatoes.com.
Want more information? Read these articles:
Blossom End Rot and Other Common Tomato Problems
Calcium: The Forgotten Fertilizer
How to Grow Juicy and Tasty Tomatoes
Ten Planting Tips for Healthy Tomatoes
Tips for Preventing Blossom End Rot

Red Maeng Da Vs. Red Bali Kratom: What's The Difference?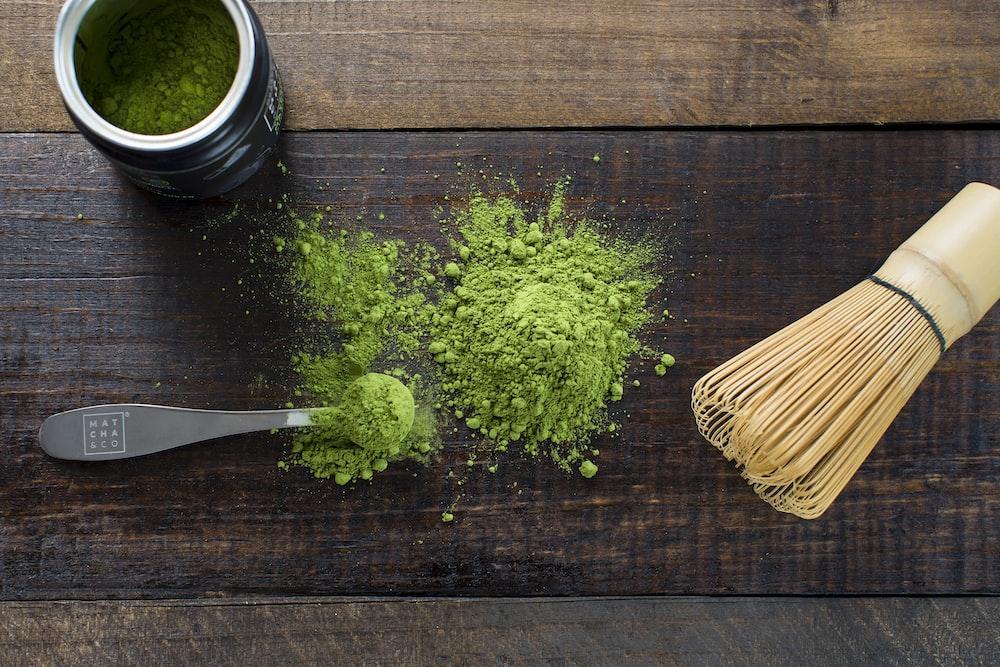 If you're interested in trying kratom, you may have seen Red Vein Maeng Da and Red Vein Bali Kratom. Both red kratom strain are popular among the world's users, but what's the difference between them?
This article will compare red maeng da vs red bali kratom, including its effects, dosage, and more. Both of these red strains are very popular and have many similarities. Though there are similarities between both strains, they do have some differences.
Keep reading to learn more about the red Maeng da and the red Bali strain, and find out which one is right for you!
Red Maeng Da Kratom Strains
Red Maeng Da Kratom strains are among the most popular strains of kratom. They are known for their high levels of alkaloids, which gives them their distinctive red color. They are also known for their powerful effects.
Red Maeng Da kratom strains are typically grown in the rainforests of Indonesia. The name "Maeng Da" actually means "pimp grade" in Thai, which is ideal given the strain's reputation for being one of the strongest kratom strains.
These strains can be found in various forms, including powder, capsules, and leaves. The most popular way to take Red Maeng Da kratom is in capsule form, allowing for more precise dosage.
It is also popular for making kratom tea, as the leaves can be steeped in hot water to make tea.
As a result, some kratom fans feel that the name Maeng Da implies excellent quality and potency. If you're one among the many kratom users looking for high quality red kratom strains or good quality kratom products, Red Maeng Da might be the way to go.
But it is essential to consult a medical professional before taking prescription medication or being affected by a serious medical condition, as it sometimes tends to have the opposite effect.
Red Bali Strains
When it comes to taking red Bali kratoms, there are some facts that you should know. Red vein strains are obtained from a method called grafting.
It is a process in which two different red vein plants are mixed to get the result of a combined characteristic.
Red Bali is one of kratom's most famous red strains. Not only is it popular, but it is also one of the high-potency strains.
Many believe that red Bali is the most muscular strain of kratom as it might help relieve pain and physical discomfort. If you're looking for a potent pain reliever, kratom experience, or mood enhancement, red Bali is the way to go.
Comparing Red Maeng Da Vs. Red Bali Kratom?
Red Maeng Da vs. Bali kratoms – They are two different essential kratom strains of the same plant.
Both strains are sold as dietary supplements and are widely used for their purported relaxing effects.
While their organic compounds share some similarities, there are also some crucial differences between these two strains.
Dosage
Their universal doses are the first comparison of red Maeng da vs. red Bali kratom. For red Maeng Da, the recommended dose is between 2-4 grams, while for red Bali, the recommended dose is between 3-5 grams. Red Bali can be quite sedating, causing you to feel tired in higher doses (5+ grams).
Color Of Veins
The following comparison between red Maeng da vs. red Bali kratoms is the color of their veins.
Red Maeng da has red veins, and red Bali has green veins. The different colors indicate different alkaloid profiles. Red Maeng da typically has a higher concentration of mitragynine, while red Bali has a higher concentration of 7-hydroxymitragynine.
Red Maeng da is more stimulating, while red Bali is more sedating. Red Maeng da is more energizing and is better for daytime use. Red Bali is better for nighttime use because it can help you relax and fall asleep.
The color of kratom veins is just one of the many factors that determine its effects. Other factors include the strain, the region it's from, the quality, and how it's prepared.
Red Kratom Strain: Mature Leaves Available
On the other hand, Red kratom is said to be the most sedating of all kratom vein colors. They're also famous for providing Chronic Pain relief and relaxation.
Green Maeng Da Vein: Middle Years Leaves
Next, Green kratom is said to be in the middle of the White and Red kratom strain. They're also famous for providing a balance of both Sedation and Stimulation.
Efficacy
Both red Maeng Da and Bali kratom are effective in providing pain relief, but red Maeng Da is more potent and has longer-lasting pain-relieving effects.
User Experience
Some kratom enthusiasts prefer red Maeng Da for its relaxing effect, while others find red Bali to be more mood-boosting. Ultimately, it comes down to personal preference.
When comparing both kratoms, it is clear that both kratoms have their unique benefits.
Red Maeng Da is more potent and has a longer-lasting effect, while red Bali is more relaxing. Ultimately, the decision of which strain to take comes from personal preferences.
Origin
Red Maeng Da originates from Thailand and gets its name from a water bug called "Maeng" Conversely, red Bali kratoms come from Indonesia.
The difference in origin can affect the user experience as each kratom can offer different benefits. For example, Red Maeng Da is more energized, while Red Bali is more relaxed.
Alkaloids
Mitragynine and 7-hydroxy mitragynine, which bind the opioid receptors, are two essential alkaloids in kratom.
Red Bali kratoms and Red Maeng Da kratom include a variety of alkaloids, including these two in particular.
Other alkaloids are also present. You will discover that the alkaloids provided by each strain will vary from one another.
Location
Red Maeng Da is domestically grown in Thailand, while red Bali is grown on the Indonesian island. Red Maeng da can be found in some countries, but you have to look for the legality in places like San Diego, Rhode Island, Sarasota county, and union county.
Daytime Energy Levels
Red Maeng Da vs. Red Bali Kratom – These kratom strains come from the same family of trees, the Mitragyna Speciosa.
The difference between the two strains lies in their potency and effects. Maeng Da is widely considered the most potent strain of kratom, while Red Bali is known for its relaxing effect.
Potency
While kratom is still in the process of getting approved by the FDA as a dietary supplement, many medical professionals believe in its potential as a supplemental dietary product.
Compared to Red vein Bali, Red Maeng Da appears to be less potent but more balanced. Red Maeng Da is often used as a pain reliever, while Red Bali is commonly used to alleviate discomfort and enhance mood.
Popularity
Red Bali is one of the most popular kratoms because it boosts mood and provides relaxation. Red Maeng Da is also a popular strain, but it is more well-known for its potent effects.
Which One Should You Try?
There is no definitive answer related to it. It ultimately comes down to personal preference. Some people prefer red maeng da for its potent effects, while others find red bali more relaxing.
Try out both strains to see which one works. Red Maeng Da and Red Bali kratom are two of the most popular strains of kratom.
Both kratoms offer a variety of benefits, including relief from pain, increased energy levels, and improved mood. Red Maeng Da is more potent, while red Bali is more relaxing.
Final Thoughts
While red Maeng Da is more potent, red Bali is more relaxing. Ultimately, the decision of which strain to take comes from one's experience of using it. It is essential to start with a low dose and increase it gradually to avoid side effects.