Coffee: a Seed, a Bean, or a Nut?
Nearly two years ago I had a cappuccino that launched me on a journey. What was so special about that particular drink on that day is difficult to explain but I was determined to recreate that experience. As a one-time barista at Starbucks in Seattle, I'd made my share of coffee and thoroughly enjoy my espresso machine that occupies a large percentage of my kitchen counter. That one espresso experience though changed everything.
Sometime after embarking on this journey, I was introduced to the term "God Shot". This term refers to aperfect espresso shot; a combination of complex yet soft flavors often with hints of cinnamon with a chocolate finish, which is fit for the gods to drink. Many liquids claim to be the nectar of the gods, but a perfectly pulled shot of espresso has a rightful place to that claim. During months of research, I found many people who described the moment they tasted their first perfect cup of espresso as a defining moment. My research also led me to my next espresso machine and my first commercial grinder. After nearly a year I was able to make a darn good cappuccino complete with an espresso rosetta albeit it is still a novice effort. For non-coffee geeks a rosetta, also referred to as latte art, is valued because it can only be accomplished by perfecting every variable in the espresso making process.
The original goal was to break my husband's expensive espresso habit at the local neighborhood shop by making something better at home. That day finally came but I wasn't quite satisfied; hence the coffee roaster. If you come to my house for an espresso, cappuccino or a latte, you will have to wait about 8 minutes for your drink, but each step will be made with loving care. I was feeling good enough about my coffee accomplishment to pull a shot for my friend Craig. He remarked that the coffee was much better than most coffee shops in Portland, and then added, "but did you GROW the coffee yourself? Aren't you the greenhouse person?" Well, what can one possibly say to that?
It is possible to grow coffee in a greenhouse. It is not a quick endeavor, nor does it happen without some effort. If you plan to have more than a few cups of coffee, you will want to plant several plants. A mature plant will produce up to two pounds of coffee so it's unlikely you will be able to grow all of the coffee you want to drink. In the case of growing your own, it's the quality that counts and the pride of something homegrown that is so unique. If you don't aspire to harvest and roast your own beans, growing the plant is still a rewarding venture. Coffee plants produce a tremendous amount of oxygen so if nothing else, keep drinking coffee. It is good for the environment.
Types of Coffee Grown
Commercial growers focus on two primary species from the Rubiaceae family, Coffea arabica and Coffea robusta. Coffea Arabica accounts for most commercial production and is generally considered to be of superior quality. Many espresso blends, however, include at least 5% robusta beans because they produce a nice crema, the golden top of an espresso shot. Arabica beans grow best at elevation, generally 3,000 feet above sea-level or higher, while robusta are suitable for lower elevations. Most commercially grown coffee is grown around the equator in plantations found in as many as 70 countries. Brazil alone accounts for nearly 70% of the total production but most coffee fans will recognize Ethiopia, Kenya, Costa Rica, Columbia, and Sumatra as accomplished growers. Hawaii is also known for producing the Blue Mountain cultivar with Kona coffee being one the most expensive and highly regarded beans produced.
Coffee plants are beautiful plants. Growing as tall as 20 or 30 feet naturally, they take well to heavy pruning and are typically maintained for easy harvest. Many people grow them as houseplants for their beautiful shiny leaves and stunning white flowers. After flowering, the plants produce beautiful green clustered fruits which turn yellow then finally red. The ripe berries are known as cherries and each contain two coffee beans.
Coffee can be grown from cuttings but the novice grower typically starts with seeds. The highest success rate comes from a whole, fresh and ripe coffee cherry. Since most of us do not have access to the fresh product, green coffee is the next best option. Growing coffee from seed takes patience and some luck. Sweet Maria's, a purveyor of green coffee (meaning unroasted), suggests soaking 20 seeds (seeds is used interchangeably with beans) in one inch of water for 24 hoursi. A white embryo will emerge from the end of a few of the seeds. The presence of an embryo means this is a live seed which may germinate. Now comes the difficult part. Coffee seeds take roughly 60 days to germinate but can take as long as six months. During this time they need to have a constant supply of moisture, but not too much or they rot. Once the sprouts emerge, transplant them into a 4" container and continue to transplant into larger pots as the plant grows. Arabica plants are self pollinating so only one plant may be required. Robusta, however, will require several plants for polarizationii. Coffee requires high levels of nitrogen in the soil and excellent drainage. Soil should be well amended with hummus and top dressed with nitrogen. Coffee grounds provide a good source for nitrogen.
Ideal Growing Conditions in a Greenhouse
Using a greenhouse for growing coffee will help you create the perfect environment. Coffee plants thrive with even, warm temperatures, diffuse light and humidity. Plants used to the warm conditions around the equator will want to have a night time temperature of 60° or warmer and prefer not to have large temperature swings. Insulated greenhouses, (those with a high R-Value) will control large variances. Rather than going from a warm daytime temperature to a cooler nighttime temperature shortly after the sun sets, the greenhouse temperatures fall slowly allowing the plant time to adjust.
Diffuse light is critically important. Coffee plants do not like direct sun. They are understory plants and prefer to have bright diffuse light that will not burn their leaves. While the plant is fruiting, up to 70% of the energy derived from photosynthesis is used to produce the fruit. Diffuse light reaches more leaves allowing for more of the plant to photosynthesize. Diffuse light also helps maintain a more consistent temperature. Direct light creates significant heat that dissipates very quickly once the sun sets resulting in a drastic change. In addition to diffuse light, plants grown on the equator benefit from 12 hours of daylight. If you live in a northern climate, adding supplemental light in the winter will increase growth.
Humidity is another important factor. Many coffee growing regions at higher altitude benefit from cloudy misty days. This added humidity is helpful for plants grown indoors. Plants grown as houseplants will tolerate lower humidity levels, but require frequent watering.iii CoffeeSearch.com recommends two watering cycles per week: a full watering and a half watering. The half watering consists of adding a small amount of water to the soil and allowing it to drain. For the full watering, CoffeeSearch.com recommends adding water until it drains, then watering again with fertilizer until the water drains. The ideal soil is moist but not wet. Roots will not thrive when sitting in wet soil. When the plant is nearing maturity, it will need a dry cycle to encourage flowering. Cut back watering for 2-3 months in winter to simulate a dry spell then resume watering as normal. Don't forget ventilation. Good air movement is essential for plant health and pollination.In ideal conditions, plants will start to flower in three to four years. Once flowers are pollinated, the coffee cherry will take approximately nine months to mature. The cherries are then harvested when ripe. The soft fruit is removed and two seeds are removed from each cherry. Those seeds are dried and then become green coffee beans ready for roasting.Your First Harvest. What now?
If you do not have a coffee roaster, it is possible to roast the coffee in the oven or stovetop. Many die-hard coffee roasters use air popcorn poppers and claim fantastic results. Coffee beans contain a great deal of oil and can be highly flammable, so if you decide to use a popcorn popper, please do some research first. Not all air poppers will work safely. I have attempted to roast coffee on the stove top with only marginal results. As the coffee beans roast, the outer skin, orchaff falls off the bean as it expands. This chaff burns easily and is difficult to control in the roasting process on the stove. With high expectations and little time, I chose a roaster that will roast up to one pound of coffee at a time. The results have been extremely high quality for a reasonably small effort. Roastmasters.com has a good selection of roasters and provides excellent customer service.
If you are ready to start growing your own coffee plant there are several good resources. Sweet Maria's has a wonderful selection of beans from every growing region in the world. They also have a very informative website and excellent customer service. Logee's sells established coffee plants in 2 ½" pots and 4" pots if you don't want to go through the several month germination process or you are looking for quicker results. I'm awaiting shipment of my two plants as we speak to tide me over while I try to germinate some of my stock. Be patient, the harves, will take a while but it's not a long journey to go from coffee seed, to a coffee bean, to becoming a complete coffee nut.
Read More Articles
Coffee Grounds! The Free Garden Secret
Judge a Greenhouse by its Cover; Your Plants Will
Promoting Greenhouse Ventilation and Dehumidification
When Bigger isn't Better: Rethinking Healthful Eating
Michelle Moore is the General Manager of the Greenhouse Catalog where she has worked with greenhouses for 20 years. Michelle writes and lectures about greenhouse gardening as an Oregon State University Master Gardener and member of Garden Writers Association. Michelle is a Fulbright Scholar and earned an International MBA from Thunderbird, School of Global Management.
---
i Sweetmarias.com/growingcoffeeathome.php
iii Logee's Tropical Plants, cultural information:  Logees.com/ftg/CULTURAL-coffea.asp
---

Red Maeng Da Vs. Red Bali Kratom: What's The Difference?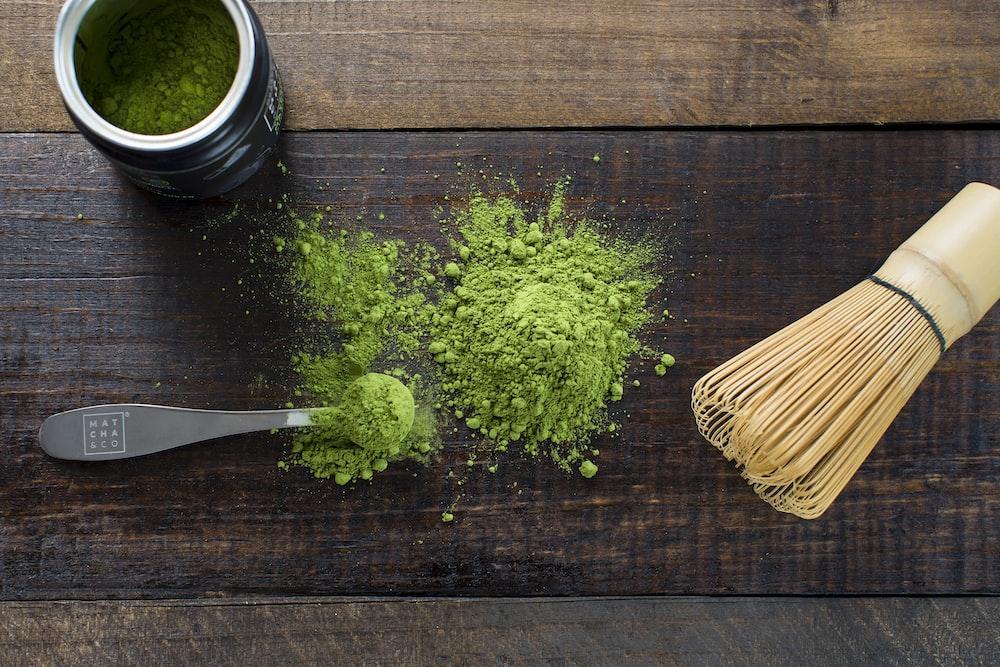 If you're interested in trying kratom, you may have seen Red Vein Maeng Da and Red Vein Bali Kratom. Both red kratom strain are popular among the world's users, but what's the difference between them?
This article will compare red maeng da vs red bali kratom, including its effects, dosage, and more. Both of these red strains are very popular and have many similarities. Though there are similarities between both strains, they do have some differences.
Keep reading to learn more about the red Maeng da and the red Bali strain, and find out which one is right for you!
Red Maeng Da Kratom Strains
Red Maeng Da Kratom strains are among the most popular strains of kratom. They are known for their high levels of alkaloids, which gives them their distinctive red color. They are also known for their powerful effects.
Red Maeng Da kratom strains are typically grown in the rainforests of Indonesia. The name "Maeng Da" actually means "pimp grade" in Thai, which is ideal given the strain's reputation for being one of the strongest kratom strains.
These strains can be found in various forms, including powder, capsules, and leaves. The most popular way to take Red Maeng Da kratom is in capsule form, allowing for more precise dosage.
It is also popular for making kratom tea, as the leaves can be steeped in hot water to make tea.
As a result, some kratom fans feel that the name Maeng Da implies excellent quality and potency. If you're one among the many kratom users looking for high quality red kratom strains or good quality kratom products, Red Maeng Da might be the way to go.
But it is essential to consult a medical professional before taking prescription medication or being affected by a serious medical condition, as it sometimes tends to have the opposite effect.
Red Bali Strains
When it comes to taking red Bali kratoms, there are some facts that you should know. Red vein strains are obtained from a method called grafting.
It is a process in which two different red vein plants are mixed to get the result of a combined characteristic.
Red Bali is one of kratom's most famous red strains. Not only is it popular, but it is also one of the high-potency strains.
Many believe that red Bali is the most muscular strain of kratom as it might help relieve pain and physical discomfort. If you're looking for a potent pain reliever, kratom experience, or mood enhancement, red Bali is the way to go.
Comparing Red Maeng Da Vs. Red Bali Kratom?
Red Maeng Da vs. Bali kratoms – They are two different essential kratom strains of the same plant.
Both strains are sold as dietary supplements and are widely used for their purported relaxing effects.
While their organic compounds share some similarities, there are also some crucial differences between these two strains.
Dosage
Their universal doses are the first comparison of red Maeng da vs. red Bali kratom. For red Maeng Da, the recommended dose is between 2-4 grams, while for red Bali, the recommended dose is between 3-5 grams. Red Bali can be quite sedating, causing you to feel tired in higher doses (5+ grams).
Color Of Veins
The following comparison between red Maeng da vs. red Bali kratoms is the color of their veins.
Red Maeng da has red veins, and red Bali has green veins. The different colors indicate different alkaloid profiles. Red Maeng da typically has a higher concentration of mitragynine, while red Bali has a higher concentration of 7-hydroxymitragynine.
Red Maeng da is more stimulating, while red Bali is more sedating. Red Maeng da is more energizing and is better for daytime use. Red Bali is better for nighttime use because it can help you relax and fall asleep.
The color of kratom veins is just one of the many factors that determine its effects. Other factors include the strain, the region it's from, the quality, and how it's prepared.
Red Kratom Strain: Mature Leaves Available
On the other hand, Red kratom is said to be the most sedating of all kratom vein colors. They're also famous for providing Chronic Pain relief and relaxation.
Green Maeng Da Vein: Middle Years Leaves
Next, Green kratom is said to be in the middle of the White and Red kratom strain. They're also famous for providing a balance of both Sedation and Stimulation.
Efficacy
Both red Maeng Da and Bali kratom are effective in providing pain relief, but red Maeng Da is more potent and has longer-lasting pain-relieving effects.
User Experience
Some kratom enthusiasts prefer red Maeng Da for its relaxing effect, while others find red Bali to be more mood-boosting. Ultimately, it comes down to personal preference.
When comparing both kratoms, it is clear that both kratoms have their unique benefits.
Red Maeng Da is more potent and has a longer-lasting effect, while red Bali is more relaxing. Ultimately, the decision of which strain to take comes from personal preferences.
Origin
Red Maeng Da originates from Thailand and gets its name from a water bug called "Maeng" Conversely, red Bali kratoms come from Indonesia.
The difference in origin can affect the user experience as each kratom can offer different benefits. For example, Red Maeng Da is more energized, while Red Bali is more relaxed.
Alkaloids
Mitragynine and 7-hydroxy mitragynine, which bind the opioid receptors, are two essential alkaloids in kratom.
Red Bali kratoms and Red Maeng Da kratom include a variety of alkaloids, including these two in particular.
Other alkaloids are also present. You will discover that the alkaloids provided by each strain will vary from one another.
Location
Red Maeng Da is domestically grown in Thailand, while red Bali is grown on the Indonesian island. Red Maeng da can be found in some countries, but you have to look for the legality in places like San Diego, Rhode Island, Sarasota county, and union county.
Daytime Energy Levels
Red Maeng Da vs. Red Bali Kratom – These kratom strains come from the same family of trees, the Mitragyna Speciosa.
The difference between the two strains lies in their potency and effects. Maeng Da is widely considered the most potent strain of kratom, while Red Bali is known for its relaxing effect.
Potency
While kratom is still in the process of getting approved by the FDA as a dietary supplement, many medical professionals believe in its potential as a supplemental dietary product.
Compared to Red vein Bali, Red Maeng Da appears to be less potent but more balanced. Red Maeng Da is often used as a pain reliever, while Red Bali is commonly used to alleviate discomfort and enhance mood.
Popularity
Red Bali is one of the most popular kratoms because it boosts mood and provides relaxation. Red Maeng Da is also a popular strain, but it is more well-known for its potent effects.
Which One Should You Try?
There is no definitive answer related to it. It ultimately comes down to personal preference. Some people prefer red maeng da for its potent effects, while others find red bali more relaxing.
Try out both strains to see which one works. Red Maeng Da and Red Bali kratom are two of the most popular strains of kratom.
Both kratoms offer a variety of benefits, including relief from pain, increased energy levels, and improved mood. Red Maeng Da is more potent, while red Bali is more relaxing.
Final Thoughts
While red Maeng Da is more potent, red Bali is more relaxing. Ultimately, the decision of which strain to take comes from one's experience of using it. It is essential to start with a low dose and increase it gradually to avoid side effects.