Popeye's old Standby is a Winter Champ
Spinach has experienced a boom of popularity in the past several years. It's gone from being a perennial dislike for picky eaters to a must-have ingredient in everything from salads to omelets to pizzas. Its abundant vitamins and fiber along the ease of growing spinach put it square at the top of a long list of beloved vegetables.
Spinach grows best in light, well-drained soil that is neither too acidic nor too basic. In fact, spinach will not grow in soil with a pH lower than 6.0. If you are growing spinach in containers, this is quite easy to remedy. A caveat about container growing spinach is the fact that spinach's fast growth requires adequate fertilization and Nitrogen helps spinach grow rich, green, healthy leaves. Containers and greenhouses offer an advantage in growing spinach because leaves are kept more easily from animal pests seeking a tasty snack. Regardless of where spinach is grown, care must be taken to ensure that the leaves and plants have ample air circulation and also to ensure that the leaves stay relatively dry. Downy mildew and fusarium wilt are the price a gardener pays for poor air circulation.
One can harvest an entire head/rosette, or spinach can be treated as a cut and come again plant. Cut and come allows the gardener to harvest the small, tender leaves before they grow too large. Warm temperatures can cause some varieties of spinach to bolt, or grow rapidly and set flowers.  In the winter, this may not be a problem, but greenhouse conditions should be monitored carefully.
Spinach types are differentiated based on the shape of their leaves. There are several types, which can mainly be covered by describing Savoy and semi-Savoy varieties, as well as flat leaf types. Flat leaf spinach is the most popular for commercial application, due to the fact that Savoyed (crinkled) leaf varieties catch rainwater and splattered soil if they are planted outdoors. This would obviously result in a less than appealing texture while eating; however, planting in containers or indoors can eliminate most of this problem. Additionally, soaking and rinsing crinkly Savoy types will remove any remaining soil from the leaves.
The patriotically named Spinach America is a heavily Savoyed variety with textured leaves that will provide character to any dish. It's also a variety noted for being slow to bolt. Bloomsdale Long Standing is another Savoy type, with thick leaves that hold up well to cooking and canning. Giant Winter and Viroflay both have very large, smooth leaves. Erste Ernte is quick to mature, and while sensitive to bolt, maintains a good flavor after having bolted. Bordeaux is a flat leaf spinach with lovely flavor; it's named for the rich dark red stems that run most of the length of the leaves.
Proper washing of any fruit or vegetable is important, but spinach can require a little more time than most. Place the leaves in a basin, large bowl or a very clean sink and cover with cold water to the depth of an inch or two. As the leaves soak, they will release the fine dirt that can cling, which then sinks to the bottom of the container. A change of water or two may be required to clean spinach thoroughly, especially if it's been spattered heavily by rain and mud.
Spinach has a place in an untold number of dishes. On sandwiches raw, and either crisp in a salad, or slightly wilted by a hot dressing, it can provide substance to a light snack. A handful of leaves in the bottom of a soup bowl is a welcome addition to a chicken soup, or something more exotic like albondigas or Italian wedding soup. Chopped, it thickens tomato sauces, enlivens quiche, along with a host of other dishes in which spinach is the main star, as opposed to a key player.
The following dish is one version of a popular Indian dish. It's rich, comforting and satisfying enough to serve as a light dinner, with warm flatbreads like paratha, roti or thick pita, of course.
Palak Paneer Style Spinach
2 large heads of spinach, or the equivalent in leaves, chopped roughly
7 to 14 ounces of paneer (an Indian cheese, similar cheeses are: feta, dry farmer cheese or queso fresco)
1 small to medium yellow onion, diced large
1 clove garlic
1/2 tsp ground ginger
1 tsp cumin
dash cinnamon
salt as needed
oil and butter
plain yogurt, for texture
Heat 1 tbs oil and 1 tbs butter in a saucepan (or any pan wider than it is deep) over moderate to high heat. Cut cheese into 1/2 inch to 1 inch cubes, and fry in the saucepan until the cubes develop a light brown exterior. Remove to a plate for later use. Add the onion to the saucepan, and add oil or butter if necessary. Stir onion frequently, and let it turn clear, then start to caramelize. Add garlic, ginger and cumin, stirring. Be careful not to burn these aromatics. Once the spices begin to release rich smells, add chopped spinach, stirring to wilt the spinach. Stir cheese cubes back in and add yogurt to desired texture. Warm until yogurt sauce is starting to bubble and add a dash of cinnamon and salt, if desired. Yields one family sized side dish or a couple's dinner.
Amy Ambrosius is a regular Garden & Greenhouse contributor.

Red Maeng Da Vs. Red Bali Kratom: What's The Difference?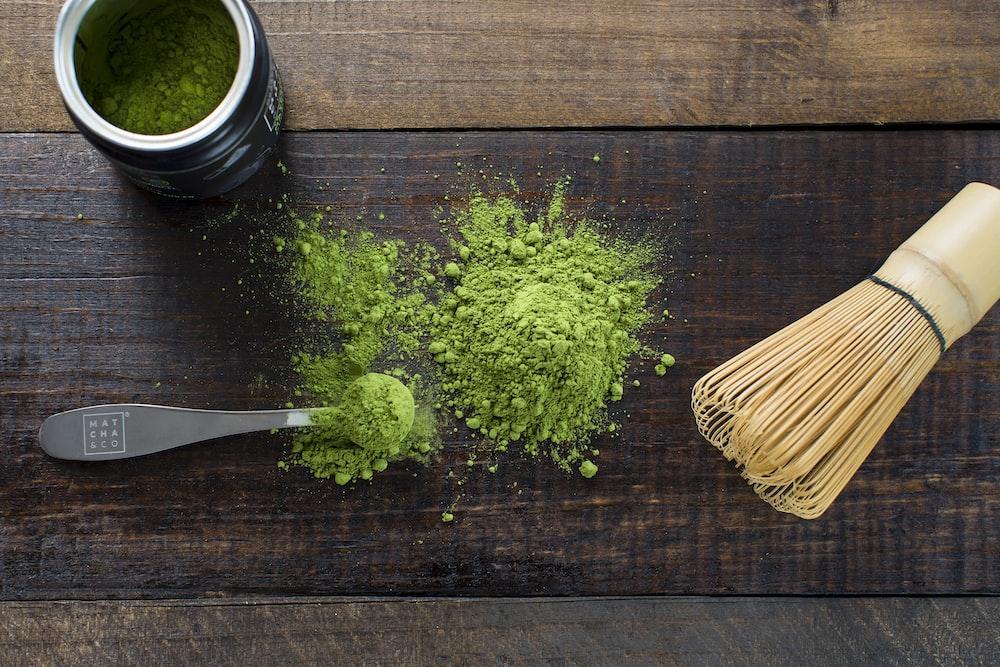 If you're interested in trying kratom, you may have seen Red Vein Maeng Da and Red Vein Bali Kratom. Both red kratom strain are popular among the world's users, but what's the difference between them?
This article will compare red maeng da vs red bali kratom, including its effects, dosage, and more. Both of these red strains are very popular and have many similarities. Though there are similarities between both strains, they do have some differences.
Keep reading to learn more about the red Maeng da and the red Bali strain, and find out which one is right for you!
Red Maeng Da Kratom Strains
Red Maeng Da Kratom strains are among the most popular strains of kratom. They are known for their high levels of alkaloids, which gives them their distinctive red color. They are also known for their powerful effects.
Red Maeng Da kratom strains are typically grown in the rainforests of Indonesia. The name "Maeng Da" actually means "pimp grade" in Thai, which is ideal given the strain's reputation for being one of the strongest kratom strains.
These strains can be found in various forms, including powder, capsules, and leaves. The most popular way to take Red Maeng Da kratom is in capsule form, allowing for more precise dosage.
It is also popular for making kratom tea, as the leaves can be steeped in hot water to make tea.
As a result, some kratom fans feel that the name Maeng Da implies excellent quality and potency. If you're one among the many kratom users looking for high quality red kratom strains or good quality kratom products, Red Maeng Da might be the way to go.
But it is essential to consult a medical professional before taking prescription medication or being affected by a serious medical condition, as it sometimes tends to have the opposite effect.
Red Bali Strains
When it comes to taking red Bali kratoms, there are some facts that you should know. Red vein strains are obtained from a method called grafting.
It is a process in which two different red vein plants are mixed to get the result of a combined characteristic.
Red Bali is one of kratom's most famous red strains. Not only is it popular, but it is also one of the high-potency strains.
Many believe that red Bali is the most muscular strain of kratom as it might help relieve pain and physical discomfort. If you're looking for a potent pain reliever, kratom experience, or mood enhancement, red Bali is the way to go.
Comparing Red Maeng Da Vs. Red Bali Kratom?
Red Maeng Da vs. Bali kratoms – They are two different essential kratom strains of the same plant.
Both strains are sold as dietary supplements and are widely used for their purported relaxing effects.
While their organic compounds share some similarities, there are also some crucial differences between these two strains.
Dosage
Their universal doses are the first comparison of red Maeng da vs. red Bali kratom. For red Maeng Da, the recommended dose is between 2-4 grams, while for red Bali, the recommended dose is between 3-5 grams. Red Bali can be quite sedating, causing you to feel tired in higher doses (5+ grams).
Color Of Veins
The following comparison between red Maeng da vs. red Bali kratoms is the color of their veins.
Red Maeng da has red veins, and red Bali has green veins. The different colors indicate different alkaloid profiles. Red Maeng da typically has a higher concentration of mitragynine, while red Bali has a higher concentration of 7-hydroxymitragynine.
Red Maeng da is more stimulating, while red Bali is more sedating. Red Maeng da is more energizing and is better for daytime use. Red Bali is better for nighttime use because it can help you relax and fall asleep.
The color of kratom veins is just one of the many factors that determine its effects. Other factors include the strain, the region it's from, the quality, and how it's prepared.
Red Kratom Strain: Mature Leaves Available
On the other hand, Red kratom is said to be the most sedating of all kratom vein colors. They're also famous for providing Chronic Pain relief and relaxation.
Green Maeng Da Vein: Middle Years Leaves
Next, Green kratom is said to be in the middle of the White and Red kratom strain. They're also famous for providing a balance of both Sedation and Stimulation.
Efficacy
Both red Maeng Da and Bali kratom are effective in providing pain relief, but red Maeng Da is more potent and has longer-lasting pain-relieving effects.
User Experience
Some kratom enthusiasts prefer red Maeng Da for its relaxing effect, while others find red Bali to be more mood-boosting. Ultimately, it comes down to personal preference.
When comparing both kratoms, it is clear that both kratoms have their unique benefits.
Red Maeng Da is more potent and has a longer-lasting effect, while red Bali is more relaxing. Ultimately, the decision of which strain to take comes from personal preferences.
Origin
Red Maeng Da originates from Thailand and gets its name from a water bug called "Maeng" Conversely, red Bali kratoms come from Indonesia.
The difference in origin can affect the user experience as each kratom can offer different benefits. For example, Red Maeng Da is more energized, while Red Bali is more relaxed.
Alkaloids
Mitragynine and 7-hydroxy mitragynine, which bind the opioid receptors, are two essential alkaloids in kratom.
Red Bali kratoms and Red Maeng Da kratom include a variety of alkaloids, including these two in particular.
Other alkaloids are also present. You will discover that the alkaloids provided by each strain will vary from one another.
Location
Red Maeng Da is domestically grown in Thailand, while red Bali is grown on the Indonesian island. Red Maeng da can be found in some countries, but you have to look for the legality in places like San Diego, Rhode Island, Sarasota county, and union county.
Daytime Energy Levels
Red Maeng Da vs. Red Bali Kratom – These kratom strains come from the same family of trees, the Mitragyna Speciosa.
The difference between the two strains lies in their potency and effects. Maeng Da is widely considered the most potent strain of kratom, while Red Bali is known for its relaxing effect.
Potency
While kratom is still in the process of getting approved by the FDA as a dietary supplement, many medical professionals believe in its potential as a supplemental dietary product.
Compared to Red vein Bali, Red Maeng Da appears to be less potent but more balanced. Red Maeng Da is often used as a pain reliever, while Red Bali is commonly used to alleviate discomfort and enhance mood.
Popularity
Red Bali is one of the most popular kratoms because it boosts mood and provides relaxation. Red Maeng Da is also a popular strain, but it is more well-known for its potent effects.
Which One Should You Try?
There is no definitive answer related to it. It ultimately comes down to personal preference. Some people prefer red maeng da for its potent effects, while others find red bali more relaxing.
Try out both strains to see which one works. Red Maeng Da and Red Bali kratom are two of the most popular strains of kratom.
Both kratoms offer a variety of benefits, including relief from pain, increased energy levels, and improved mood. Red Maeng Da is more potent, while red Bali is more relaxing.
Final Thoughts
While red Maeng Da is more potent, red Bali is more relaxing. Ultimately, the decision of which strain to take comes from one's experience of using it. It is essential to start with a low dose and increase it gradually to avoid side effects.