In the warming weather after a long winter, it's only natural that the thoughts of gardener and cook alike turn to tender and flavorful spring herbs. If spring hasn't quite sprung in your neck of the woods, greenhouses, cold frames and indoor containers can all help you get cooking with herbs sooner.
These herbs can grow well in containers, even indoors, in moist, fertile soil that drains well, though they're fairly tolerant of imperfect soil conditions. Additionally, these three herbs all feature edible blooms, giving the creative cook even more ways to bring spring to the plate. Staggered plantings will extend the herb harvest, allowing one to extend the season or to put up some herbs for later use. To clean herbs after harvest, rinse herbs with leaves on stems in cold water and drain. Dry on towels or paper towels in a single layer, treating them gently the whole time.
In the gardeners' year, many use chives as a guide; if the chives have sprouted, it's spring. Considered a must-have herb by many kitchen gardeners, it conveniently grows well in the kitchen. Chives can be snipped back and used as needed, and will replenish their foliage. Their flowers can be used whole as garnishes or in salads and the chopped flowers can be used in dishes where a heady chive flavor is desired. Chives can be chopped, placed in ice cube trays, covered with water and frozen for later use. The herb ice cubes can be tossed into soup straight from the freezer. If using in sauces or other dishes in which added water is unacceptable, place a small screen over a bowl and let the ice cubes melt; the herbs should remain on the screen. Chives can also be dried and stored out of light for later use.
Coriander, also known as cilantro, is one plant used in many different ways. The various parts of this plant lend their flavors to world cooking, from Central Asian to South American cuisine. The leaf is called cilantro, coriander leaf, as well as Chinese parsley- these are best used fresh, and are sensitive to heat; therefore if adding to a heated dish, it's best to chop the leaves and use them as a garnish after cooking. Cilantro flowers can be used like the leaves, chopped as a flavorful garnish. The dried fruits and seeds are known as coriander, either whole or ground. Maximize coriander's flavor by toasting the whole seeds or the powder in a dry pan over low to medium heat. Powdered coriander lends its flavor to garam masala and Indian curries, as well as African and Jamaican dishes. The roots of the plant have a deeper, more intense flavor than the leaves and are often found used with garlic in Thai soups. Growing cilantro in cooler weather reduces its tendency to go to seed, so if you will be collecting them for coriander, have patience. Cilantro is difficult to store, as the flavor and texture degrade in the freezer and dried cilantro loses its flavor as it dehydrates. Coriander, on the other hand, can be stored with the fruits whole and only ground as needed.
Dill is one of humanity's most time-tested herbs, perhaps due to its versatility. Dill leaves can be dried for later 
use, at which point it's called dill weed. Used fresh, the leaves taste the best if they're harvested before flowering. Use the yellow flowers just like the leaves, only in smaller quantities, as their flavor is more intense. Dill seeds are also used in pickling as well as baking. Dill can grow to a large size, but dwarf dill also known as Fernleaf usually grows to only about 18 inches in height, and was bred to reduce bolting.  If growing dill specifically for dill seed, try a variety called Bouquet. Harvest dill carefully, using small scissors to snip the desired amount of leaves from the stem. Dill can be dried, or frozen in either the ice cube method or as whole sprigs.  If frozen whole, place the sprigs on a lined baking sheet in the freezer. Once they've frozen, place in a freezer bag and label them.
These herbs all have their uses in specific types of cuisine. However, there are a few preparation methods that are common to them all. Chop any of these herbs fine and roll a log of cream cheese in them. Try to serve with crackers or bread that compliment the flavor of the herb, for example, cornbread or corn crackers with the cilantro, and rye with the dill. This makes a lovely hors d'oeuvre and is quick enough to put together for unexpected company. Herb butters can also elevate a simple dish. Soften your choice of salted or butter in a bowl, and mix in chopped herbs, an amount to suit your tastes. Place the butter on a sheet of waxed paper or plastic wrap and roll into a log. The log of herb butter can be stored in the refrigerator for short term use, or in a  labeled bag in the freezer. The uses of a fresh herb butter are almost endless. Try cilantro butter on an ear of corn, or a dill and chive butter stirred into potatoes. Many grilled meats also benefit from a thin disk of herb butter served on top.
Amy Ambrosius is a frequent Garden & Greenhouse contributor.

Red Maeng Da Vs. Red Bali Kratom: What's The Difference?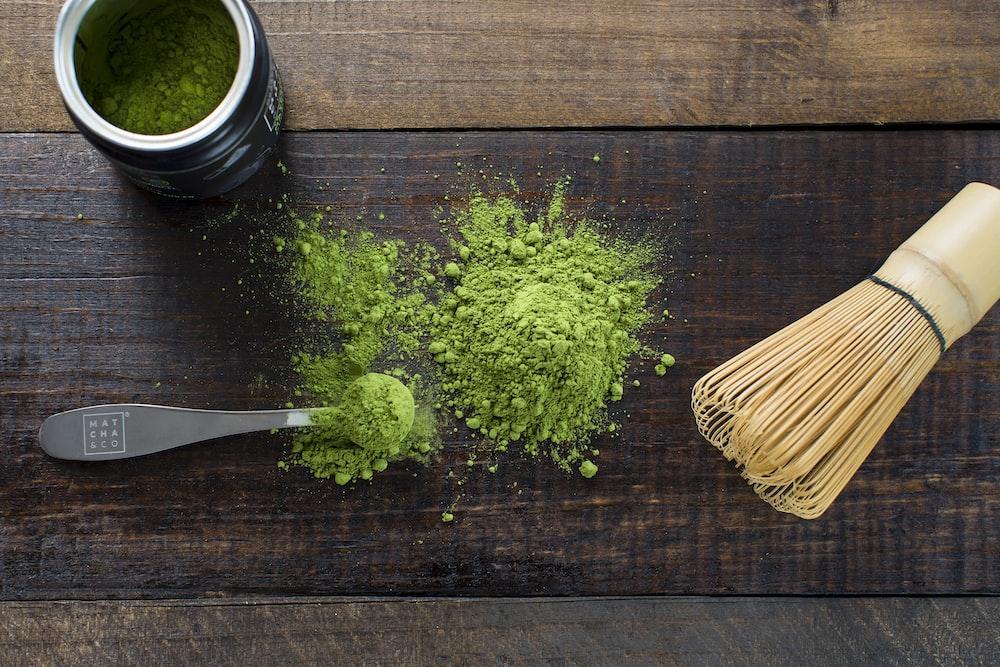 If you're interested in trying kratom, you may have seen Red Vein Maeng Da and Red Vein Bali Kratom. Both red kratom strain are popular among the world's users, but what's the difference between them?
This article will compare red maeng da vs red bali kratom, including its effects, dosage, and more. Both of these red strains are very popular and have many similarities. Though there are similarities between both strains, they do have some differences.
Keep reading to learn more about the red Maeng da and the red Bali strain, and find out which one is right for you!
Red Maeng Da Kratom Strains
Red Maeng Da Kratom strains are among the most popular strains of kratom. They are known for their high levels of alkaloids, which gives them their distinctive red color. They are also known for their powerful effects.
Red Maeng Da kratom strains are typically grown in the rainforests of Indonesia. The name "Maeng Da" actually means "pimp grade" in Thai, which is ideal given the strain's reputation for being one of the strongest kratom strains.
These strains can be found in various forms, including powder, capsules, and leaves. The most popular way to take Red Maeng Da kratom is in capsule form, allowing for more precise dosage.
It is also popular for making kratom tea, as the leaves can be steeped in hot water to make tea.
As a result, some kratom fans feel that the name Maeng Da implies excellent quality and potency. If you're one among the many kratom users looking for high quality red kratom strains or good quality kratom products, Red Maeng Da might be the way to go.
But it is essential to consult a medical professional before taking prescription medication or being affected by a serious medical condition, as it sometimes tends to have the opposite effect.
Red Bali Strains
When it comes to taking red Bali kratoms, there are some facts that you should know. Red vein strains are obtained from a method called grafting.
It is a process in which two different red vein plants are mixed to get the result of a combined characteristic.
Red Bali is one of kratom's most famous red strains. Not only is it popular, but it is also one of the high-potency strains.
Many believe that red Bali is the most muscular strain of kratom as it might help relieve pain and physical discomfort. If you're looking for a potent pain reliever, kratom experience, or mood enhancement, red Bali is the way to go.
Comparing Red Maeng Da Vs. Red Bali Kratom?
Red Maeng Da vs. Bali kratoms – They are two different essential kratom strains of the same plant.
Both strains are sold as dietary supplements and are widely used for their purported relaxing effects.
While their organic compounds share some similarities, there are also some crucial differences between these two strains.
Dosage
Their universal doses are the first comparison of red Maeng da vs. red Bali kratom. For red Maeng Da, the recommended dose is between 2-4 grams, while for red Bali, the recommended dose is between 3-5 grams. Red Bali can be quite sedating, causing you to feel tired in higher doses (5+ grams).
Color Of Veins
The following comparison between red Maeng da vs. red Bali kratoms is the color of their veins.
Red Maeng da has red veins, and red Bali has green veins. The different colors indicate different alkaloid profiles. Red Maeng da typically has a higher concentration of mitragynine, while red Bali has a higher concentration of 7-hydroxymitragynine.
Red Maeng da is more stimulating, while red Bali is more sedating. Red Maeng da is more energizing and is better for daytime use. Red Bali is better for nighttime use because it can help you relax and fall asleep.
The color of kratom veins is just one of the many factors that determine its effects. Other factors include the strain, the region it's from, the quality, and how it's prepared.
Red Kratom Strain: Mature Leaves Available
On the other hand, Red kratom is said to be the most sedating of all kratom vein colors. They're also famous for providing Chronic Pain relief and relaxation.
Green Maeng Da Vein: Middle Years Leaves
Next, Green kratom is said to be in the middle of the White and Red kratom strain. They're also famous for providing a balance of both Sedation and Stimulation.
Efficacy
Both red Maeng Da and Bali kratom are effective in providing pain relief, but red Maeng Da is more potent and has longer-lasting pain-relieving effects.
User Experience
Some kratom enthusiasts prefer red Maeng Da for its relaxing effect, while others find red Bali to be more mood-boosting. Ultimately, it comes down to personal preference.
When comparing both kratoms, it is clear that both kratoms have their unique benefits.
Red Maeng Da is more potent and has a longer-lasting effect, while red Bali is more relaxing. Ultimately, the decision of which strain to take comes from personal preferences.
Origin
Red Maeng Da originates from Thailand and gets its name from a water bug called "Maeng" Conversely, red Bali kratoms come from Indonesia.
The difference in origin can affect the user experience as each kratom can offer different benefits. For example, Red Maeng Da is more energized, while Red Bali is more relaxed.
Alkaloids
Mitragynine and 7-hydroxy mitragynine, which bind the opioid receptors, are two essential alkaloids in kratom.
Red Bali kratoms and Red Maeng Da kratom include a variety of alkaloids, including these two in particular.
Other alkaloids are also present. You will discover that the alkaloids provided by each strain will vary from one another.
Location
Red Maeng Da is domestically grown in Thailand, while red Bali is grown on the Indonesian island. Red Maeng da can be found in some countries, but you have to look for the legality in places like San Diego, Rhode Island, Sarasota county, and union county.
Daytime Energy Levels
Red Maeng Da vs. Red Bali Kratom – These kratom strains come from the same family of trees, the Mitragyna Speciosa.
The difference between the two strains lies in their potency and effects. Maeng Da is widely considered the most potent strain of kratom, while Red Bali is known for its relaxing effect.
Potency
While kratom is still in the process of getting approved by the FDA as a dietary supplement, many medical professionals believe in its potential as a supplemental dietary product.
Compared to Red vein Bali, Red Maeng Da appears to be less potent but more balanced. Red Maeng Da is often used as a pain reliever, while Red Bali is commonly used to alleviate discomfort and enhance mood.
Popularity
Red Bali is one of the most popular kratoms because it boosts mood and provides relaxation. Red Maeng Da is also a popular strain, but it is more well-known for its potent effects.
Which One Should You Try?
There is no definitive answer related to it. It ultimately comes down to personal preference. Some people prefer red maeng da for its potent effects, while others find red bali more relaxing.
Try out both strains to see which one works. Red Maeng Da and Red Bali kratom are two of the most popular strains of kratom.
Both kratoms offer a variety of benefits, including relief from pain, increased energy levels, and improved mood. Red Maeng Da is more potent, while red Bali is more relaxing.
Final Thoughts
While red Maeng Da is more potent, red Bali is more relaxing. Ultimately, the decision of which strain to take comes from one's experience of using it. It is essential to start with a low dose and increase it gradually to avoid side effects.