Summer Italian Herbs are Tasty and Easy to Grow
At the end of a long summer, thoughts start to turn to more hearty and comforting foods. Italian cooking proliferates with these types of meals and many of them require same basic herb flavorings. Sure, it's convenient to hop over to the nearest grocery and pick up a plastic container of dried herbs labeled as Italian seasoning, but due to the limited shelf life of many herbs, it may be smarter and more flavorful to produce your own.
There are a few herbs common to most dishes popularly recognized as Italian cooking: basil, oregano, sage, and rosemary. They all play significant roles in different dishes, and each accents sauces, meats and vegetables uniquely, but the synergy of their flavors and scents creates its own distinctive flavor.  All of these herbs prefer lots of sun, though rosemary can be tolerant of partial shade. The herbs are also adaptable to container gardening and to in-ground planting. These herb plants also all require well drained soil, with some moisture.
Although a mention of Basil automatically conjures Italian specialties such as pesto and caprese salad, the plant is native to Iran and India, and some types are also found in Asian cooking. Varieties commonly used in Italian and Mediterranean cuisine include Genovese, Purple Ruffles, Lemon, Globe, and African Blue. Purple Ruffles has beautiful reddish curly leaves, and Lemon basil is unusual, as it has a notable lemon scent and flavor due to the plant chemicals limonene and citral. Basil gardeners frequently pinch the immature flowers from basil stems in order to prolong leaf production and to keep woodiness and flavor loss at bay. The flowers of some basil varieties are used as an addition to salads. The flowers only affect the stem that they are on, so a large basil plant could support both stems used for leaves and flowering stems, from which new seeds could be procured. Watch out for yellow leaves at the bottom of the plant; they indicate that the plant needs more sunlight or less water.
Oregano originates from an area closely overlapping basil's origins. Greek Oregano (O. heracleoticum) is the variety most frequently found in Italian cooking. Its flavor is more robust than Common Oregano (which is also referred to as a marjoram, and properly named O. vulgare), a lightly flavored oregano, which is more commonly used in French cooking. Growers pinch oregano's flowers to encourage the plant to stay bushy and to prevent bolting. Harvesting before the plant blooms results in the most flavorful cuttings. Oregano maintains its flavor better in hot dishes if added close to the end of cooking; long exposure to heat can make oregano's flavor turn bitter.
Kitchen sage is part of the large genus Salvia. Sage is a lovely addition to a kitchen garden, with a silvery sheen on leaves that leave a distinct scent when brushed. Salvia officianalis is the common kitchen and garden variety. There are improvements on this basic type, which feature higher yields and essential oil content. Sage also grows very happily in a container. Sage leaves dry well, and make an excellent seasoning for meats as well as a traditional type of tea. White sage is a type grown for First Nations/Native American ceremonial use and is dried and used in smudge sticks and incense. Bees and other beneficial insects are attracted to sage plants, so it's a good way to get those helpful bugs into the garden.
Rosemary, as Shakespeare's Ophelia opines, is for remembrance. This unforgettable herb is becoming as popular in landscaping as it is in the kitchen with silvery, piny leaves, robust scent and a delicious flavor, particularly in combination with neutrally flavored chicken and potatoes. Many gardeners opt for a grown plant to avoid the uncertainty associated with growing rosemary from seed, but it's also quite easy to propagate from a cutting, either in plain water or in root hormone. Snip a two-inch cutting from a healthy plant of the variety and strip bark and leaves from the end. Once roots appear, plant in sterile potting mix and once that's taken root, treat as a small rosemary plant. Rosemary can do quite well in containers; Blue Boy is a variety known to grow well in limited space. On the other hand, giant varieties like Tuscan Blue can grow to 4-6 feet in the ground; it does pay to remember, though, that rosemary does not like to freeze.
After harvest, try drying your herbs by tying them into small bundles, upside down and hanging them in paper bags in a dry, warm place. Punch holes in the sides of the paper bags and label with the name of the herbs that are drying. In an airy room, the process can take about two weeks, although it's good to check their progress more frequently. Dried herbs should be stored, whole leaf, in airtight containers, like canning jars, and labeled with date and type. They should be stored out of the light and will keep for about a year. As the leaves lose color, their flavors dissipate. It's also important to remember, for cooking purposes, that one teaspoon of dried leaves is the same as one tablespoon fresh.
Amy Ambrosius is a frequent Garden & Greenhouse contributor.

Red Maeng Da Vs. Red Bali Kratom: What's The Difference?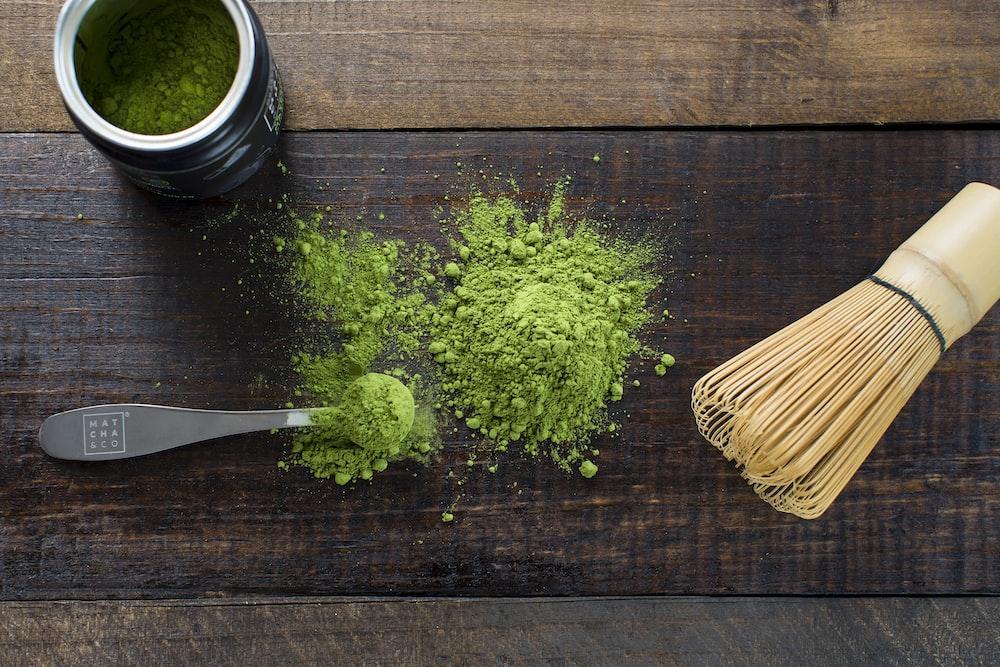 If you're interested in trying kratom, you may have seen Red Vein Maeng Da and Red Vein Bali Kratom. Both red kratom strain are popular among the world's users, but what's the difference between them?
This article will compare red maeng da vs red bali kratom, including its effects, dosage, and more. Both of these red strains are very popular and have many similarities. Though there are similarities between both strains, they do have some differences.
Keep reading to learn more about the red Maeng da and the red Bali strain, and find out which one is right for you!
Red Maeng Da Kratom Strains
Red Maeng Da Kratom strains are among the most popular strains of kratom. They are known for their high levels of alkaloids, which gives them their distinctive red color. They are also known for their powerful effects.
Red Maeng Da kratom strains are typically grown in the rainforests of Indonesia. The name "Maeng Da" actually means "pimp grade" in Thai, which is ideal given the strain's reputation for being one of the strongest kratom strains.
These strains can be found in various forms, including powder, capsules, and leaves. The most popular way to take Red Maeng Da kratom is in capsule form, allowing for more precise dosage.
It is also popular for making kratom tea, as the leaves can be steeped in hot water to make tea.
As a result, some kratom fans feel that the name Maeng Da implies excellent quality and potency. If you're one among the many kratom users looking for high quality red kratom strains or good quality kratom products, Red Maeng Da might be the way to go.
But it is essential to consult a medical professional before taking prescription medication or being affected by a serious medical condition, as it sometimes tends to have the opposite effect.
Red Bali Strains
When it comes to taking red Bali kratoms, there are some facts that you should know. Red vein strains are obtained from a method called grafting.
It is a process in which two different red vein plants are mixed to get the result of a combined characteristic.
Red Bali is one of kratom's most famous red strains. Not only is it popular, but it is also one of the high-potency strains.
Many believe that red Bali is the most muscular strain of kratom as it might help relieve pain and physical discomfort. If you're looking for a potent pain reliever, kratom experience, or mood enhancement, red Bali is the way to go.
Comparing Red Maeng Da Vs. Red Bali Kratom?
Red Maeng Da vs. Bali kratoms – They are two different essential kratom strains of the same plant.
Both strains are sold as dietary supplements and are widely used for their purported relaxing effects.
While their organic compounds share some similarities, there are also some crucial differences between these two strains.
Dosage
Their universal doses are the first comparison of red Maeng da vs. red Bali kratom. For red Maeng Da, the recommended dose is between 2-4 grams, while for red Bali, the recommended dose is between 3-5 grams. Red Bali can be quite sedating, causing you to feel tired in higher doses (5+ grams).
Color Of Veins
The following comparison between red Maeng da vs. red Bali kratoms is the color of their veins.
Red Maeng da has red veins, and red Bali has green veins. The different colors indicate different alkaloid profiles. Red Maeng da typically has a higher concentration of mitragynine, while red Bali has a higher concentration of 7-hydroxymitragynine.
Red Maeng da is more stimulating, while red Bali is more sedating. Red Maeng da is more energizing and is better for daytime use. Red Bali is better for nighttime use because it can help you relax and fall asleep.
The color of kratom veins is just one of the many factors that determine its effects. Other factors include the strain, the region it's from, the quality, and how it's prepared.
Red Kratom Strain: Mature Leaves Available
On the other hand, Red kratom is said to be the most sedating of all kratom vein colors. They're also famous for providing Chronic Pain relief and relaxation.
Green Maeng Da Vein: Middle Years Leaves
Next, Green kratom is said to be in the middle of the White and Red kratom strain. They're also famous for providing a balance of both Sedation and Stimulation.
Efficacy
Both red Maeng Da and Bali kratom are effective in providing pain relief, but red Maeng Da is more potent and has longer-lasting pain-relieving effects.
User Experience
Some kratom enthusiasts prefer red Maeng Da for its relaxing effect, while others find red Bali to be more mood-boosting. Ultimately, it comes down to personal preference.
When comparing both kratoms, it is clear that both kratoms have their unique benefits.
Red Maeng Da is more potent and has a longer-lasting effect, while red Bali is more relaxing. Ultimately, the decision of which strain to take comes from personal preferences.
Origin
Red Maeng Da originates from Thailand and gets its name from a water bug called "Maeng" Conversely, red Bali kratoms come from Indonesia.
The difference in origin can affect the user experience as each kratom can offer different benefits. For example, Red Maeng Da is more energized, while Red Bali is more relaxed.
Alkaloids
Mitragynine and 7-hydroxy mitragynine, which bind the opioid receptors, are two essential alkaloids in kratom.
Red Bali kratoms and Red Maeng Da kratom include a variety of alkaloids, including these two in particular.
Other alkaloids are also present. You will discover that the alkaloids provided by each strain will vary from one another.
Location
Red Maeng Da is domestically grown in Thailand, while red Bali is grown on the Indonesian island. Red Maeng da can be found in some countries, but you have to look for the legality in places like San Diego, Rhode Island, Sarasota county, and union county.
Daytime Energy Levels
Red Maeng Da vs. Red Bali Kratom – These kratom strains come from the same family of trees, the Mitragyna Speciosa.
The difference between the two strains lies in their potency and effects. Maeng Da is widely considered the most potent strain of kratom, while Red Bali is known for its relaxing effect.
Potency
While kratom is still in the process of getting approved by the FDA as a dietary supplement, many medical professionals believe in its potential as a supplemental dietary product.
Compared to Red vein Bali, Red Maeng Da appears to be less potent but more balanced. Red Maeng Da is often used as a pain reliever, while Red Bali is commonly used to alleviate discomfort and enhance mood.
Popularity
Red Bali is one of the most popular kratoms because it boosts mood and provides relaxation. Red Maeng Da is also a popular strain, but it is more well-known for its potent effects.
Which One Should You Try?
There is no definitive answer related to it. It ultimately comes down to personal preference. Some people prefer red maeng da for its potent effects, while others find red bali more relaxing.
Try out both strains to see which one works. Red Maeng Da and Red Bali kratom are two of the most popular strains of kratom.
Both kratoms offer a variety of benefits, including relief from pain, increased energy levels, and improved mood. Red Maeng Da is more potent, while red Bali is more relaxing.
Final Thoughts
While red Maeng Da is more potent, red Bali is more relaxing. Ultimately, the decision of which strain to take comes from one's experience of using it. It is essential to start with a low dose and increase it gradually to avoid side effects.