Roasting Winter Vegetables to Get the Most out of Cold-Weather Harvest
After midwinter, frigid temperatures and gray skies can send even the cold-hardiest gardener indoors to seed catalogs and plans for spring. However, the cold also makes roasting vegetables more appealing than high summer heat. This method of cooking brings out the best flavors of cold-weather vegetables.
Technically speaking, roasting is a dry cooking technique, which uses moderately high temperatures. It is well suited for the denser, less watery vegetables that grow so well in the winter. Hot dry air surrounds pieces of vegetables on most of the surface area. The outside of each piece develops a crisp crust with a sweet flavor, due to the caramelization of the natural sugars present in the vegetables. The interior of each vegetable chunk softens, and in the case of some potatoes and squashes, becomes soft and fluffy.
Health-wise, roasting is a good choice for those conscious of fat intake; roasting can be done with very little fat, as opposed to a sauté with oil or butter. Roasting also beats steaming, another healthy cooking technique, because the caramelization brings out the sweetness and flavor in winter vegetables. Additionally, this sweetness makes fresh vegetables more appealing to picky eaters.
Vegetables suited to the season as well as the method include cold weather brassicas, such as broccoli and cauliflower. Root vegetables like sweet and white potatoes, carrots, turnips, rutabagas, beets and parsnips are perennial favorites for roasting. Many diners who would otherwise turn their noses up at these lowly, dirt bound vegetables are quite surprised at how roasting changes bland flavors into sweet tastes. Aromatic vegetables, like onions become sweet and mellow when roasted – try it with sweeter yellow and brown onions. Roasted onion slices are delicious on their own, but also make an impressive topping for a burger, pizza or sandwich. Garlic cloves transform from pungent and harsh to rich and mellow; roasted garlic spread on bread is a healthy and delicious alternative to butter or margarine. Some of the denser leafy vegetables also make strong impression; endive and Brussels sprouts can be sliced in half, from end to stem, and tossed in to roast. These become especially tender and delicious.
A beautiful pan of roasting vegetables is an impressive result for a minimal amount of work. Most of the effort is in the preparation of the vegetables for cooking. Obviously, everything needs to be washed, but it's all easy after that. While washing, preheat the oven to 400 degrees F, and it should be heated up by the time the vegetables are in the pan to be roasted. Potatoes can be peeled, or not, according to one's tastes; however, roasted potato skins become crisp and flavorful, so it's just as well to leave them on. Larger vegetables of similar density should be chopped into hearty, big bite chunks. Carrots can be cut across into segments a couple of inches long, depending on their thickness.
Line a jelly roll sheet or other pan with fairly short sides with foil. A cake type pan is useable, but not optimal, as the taller sides can trap moisture and cause steaming instead of roasting. This is also the reason that it is prudent to use a larger pan than seems necessary – if the vegetables are crowded, they will steam. Blot the vegetables dry and tumble them together on the foil-lined pan. It may be wise to separate vegetables into types and roast them on different pans – chunks of root vegetable will take more time than thin slices of onion. Regardless of vegetable type, drizzle 1 tsp or less of olive oil per cup of vegetables and turn to coat all of the pieces. This prevents the outsides from getting too dry. At this time, add in also any spices to taste.  Experiment with seasoning blends or different combinations of spices for different flavors: sea salt and black pepper, Cajun-type seasonings or southwestern flavors including cumin all create a different final dish. Add a small amount more of oil, shuffle vegetables to distribute, and place the pan in the heated oven.
Once the pan is in the oven, an occasional shuffle is the most that it will need. The delicious roasting smells and warm oven will lure everyone into the kitchen; anyone curious as to the source of the aroma could be compelled to open the oven door and ensure that the vegetables are stirred occasionally. Different vegetables require different cook times, but a check and shuffle at 20 minutes will indicate how quickly everything is cooking. Most vegetables will still require at least another 20 minutes at that point, and all of the vegetables should have a nice golden tan outside, with some darker edges and tender insides, for the best flavor.
These make a wonderful side for any meal, or can be heaped together as a hearty main course. Creamy dipping sauces can make the meal more casual – try tzatziki or other savory yogurt as a cool, creamy foil to the roasted vegetables for a delicious meal.
Amy Ambrosius is a frequent Garden & Greenhouse contributor.

Red Maeng Da Vs. Red Bali Kratom: What's The Difference?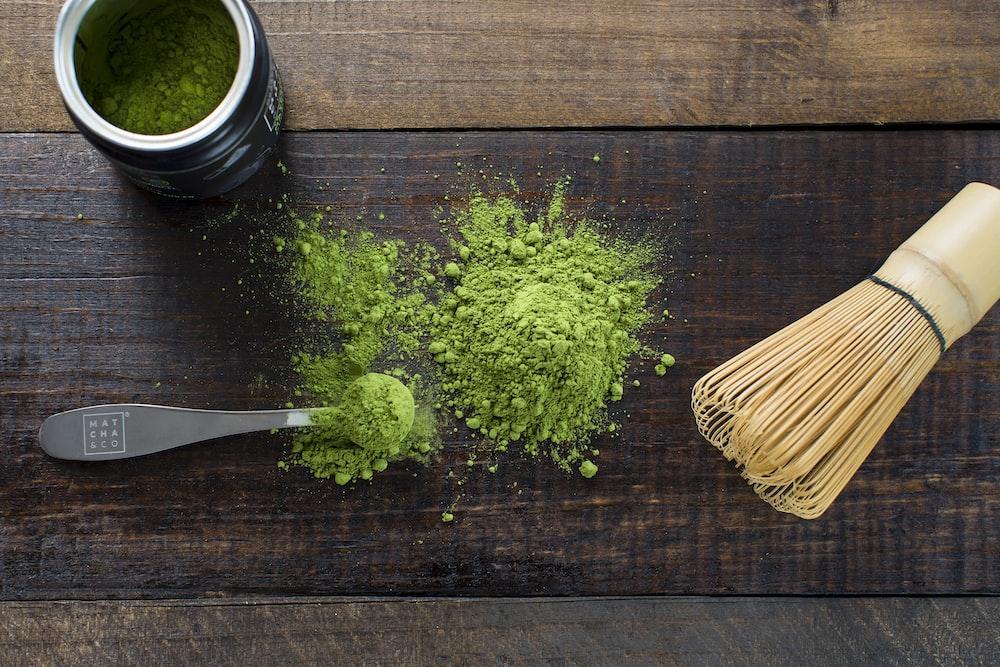 If you're interested in trying kratom, you may have seen Red Vein Maeng Da and Red Vein Bali Kratom. Both red kratom strain are popular among the world's users, but what's the difference between them?
This article will compare red maeng da vs red bali kratom, including its effects, dosage, and more. Both of these red strains are very popular and have many similarities. Though there are similarities between both strains, they do have some differences.
Keep reading to learn more about the red Maeng da and the red Bali strain, and find out which one is right for you!
Red Maeng Da Kratom Strains
Red Maeng Da Kratom strains are among the most popular strains of kratom. They are known for their high levels of alkaloids, which gives them their distinctive red color. They are also known for their powerful effects.
Red Maeng Da kratom strains are typically grown in the rainforests of Indonesia. The name "Maeng Da" actually means "pimp grade" in Thai, which is ideal given the strain's reputation for being one of the strongest kratom strains.
These strains can be found in various forms, including powder, capsules, and leaves. The most popular way to take Red Maeng Da kratom is in capsule form, allowing for more precise dosage.
It is also popular for making kratom tea, as the leaves can be steeped in hot water to make tea.
As a result, some kratom fans feel that the name Maeng Da implies excellent quality and potency. If you're one among the many kratom users looking for high quality red kratom strains or good quality kratom products, Red Maeng Da might be the way to go.
But it is essential to consult a medical professional before taking prescription medication or being affected by a serious medical condition, as it sometimes tends to have the opposite effect.
Red Bali Strains
When it comes to taking red Bali kratoms, there are some facts that you should know. Red vein strains are obtained from a method called grafting.
It is a process in which two different red vein plants are mixed to get the result of a combined characteristic.
Red Bali is one of kratom's most famous red strains. Not only is it popular, but it is also one of the high-potency strains.
Many believe that red Bali is the most muscular strain of kratom as it might help relieve pain and physical discomfort. If you're looking for a potent pain reliever, kratom experience, or mood enhancement, red Bali is the way to go.
Comparing Red Maeng Da Vs. Red Bali Kratom?
Red Maeng Da vs. Bali kratoms – They are two different essential kratom strains of the same plant.
Both strains are sold as dietary supplements and are widely used for their purported relaxing effects.
While their organic compounds share some similarities, there are also some crucial differences between these two strains.
Dosage
Their universal doses are the first comparison of red Maeng da vs. red Bali kratom. For red Maeng Da, the recommended dose is between 2-4 grams, while for red Bali, the recommended dose is between 3-5 grams. Red Bali can be quite sedating, causing you to feel tired in higher doses (5+ grams).
Color Of Veins
The following comparison between red Maeng da vs. red Bali kratoms is the color of their veins.
Red Maeng da has red veins, and red Bali has green veins. The different colors indicate different alkaloid profiles. Red Maeng da typically has a higher concentration of mitragynine, while red Bali has a higher concentration of 7-hydroxymitragynine.
Red Maeng da is more stimulating, while red Bali is more sedating. Red Maeng da is more energizing and is better for daytime use. Red Bali is better for nighttime use because it can help you relax and fall asleep.
The color of kratom veins is just one of the many factors that determine its effects. Other factors include the strain, the region it's from, the quality, and how it's prepared.
Red Kratom Strain: Mature Leaves Available
On the other hand, Red kratom is said to be the most sedating of all kratom vein colors. They're also famous for providing Chronic Pain relief and relaxation.
Green Maeng Da Vein: Middle Years Leaves
Next, Green kratom is said to be in the middle of the White and Red kratom strain. They're also famous for providing a balance of both Sedation and Stimulation.
Efficacy
Both red Maeng Da and Bali kratom are effective in providing pain relief, but red Maeng Da is more potent and has longer-lasting pain-relieving effects.
User Experience
Some kratom enthusiasts prefer red Maeng Da for its relaxing effect, while others find red Bali to be more mood-boosting. Ultimately, it comes down to personal preference.
When comparing both kratoms, it is clear that both kratoms have their unique benefits.
Red Maeng Da is more potent and has a longer-lasting effect, while red Bali is more relaxing. Ultimately, the decision of which strain to take comes from personal preferences.
Origin
Red Maeng Da originates from Thailand and gets its name from a water bug called "Maeng" Conversely, red Bali kratoms come from Indonesia.
The difference in origin can affect the user experience as each kratom can offer different benefits. For example, Red Maeng Da is more energized, while Red Bali is more relaxed.
Alkaloids
Mitragynine and 7-hydroxy mitragynine, which bind the opioid receptors, are two essential alkaloids in kratom.
Red Bali kratoms and Red Maeng Da kratom include a variety of alkaloids, including these two in particular.
Other alkaloids are also present. You will discover that the alkaloids provided by each strain will vary from one another.
Location
Red Maeng Da is domestically grown in Thailand, while red Bali is grown on the Indonesian island. Red Maeng da can be found in some countries, but you have to look for the legality in places like San Diego, Rhode Island, Sarasota county, and union county.
Daytime Energy Levels
Red Maeng Da vs. Red Bali Kratom – These kratom strains come from the same family of trees, the Mitragyna Speciosa.
The difference between the two strains lies in their potency and effects. Maeng Da is widely considered the most potent strain of kratom, while Red Bali is known for its relaxing effect.
Potency
While kratom is still in the process of getting approved by the FDA as a dietary supplement, many medical professionals believe in its potential as a supplemental dietary product.
Compared to Red vein Bali, Red Maeng Da appears to be less potent but more balanced. Red Maeng Da is often used as a pain reliever, while Red Bali is commonly used to alleviate discomfort and enhance mood.
Popularity
Red Bali is one of the most popular kratoms because it boosts mood and provides relaxation. Red Maeng Da is also a popular strain, but it is more well-known for its potent effects.
Which One Should You Try?
There is no definitive answer related to it. It ultimately comes down to personal preference. Some people prefer red maeng da for its potent effects, while others find red bali more relaxing.
Try out both strains to see which one works. Red Maeng Da and Red Bali kratom are two of the most popular strains of kratom.
Both kratoms offer a variety of benefits, including relief from pain, increased energy levels, and improved mood. Red Maeng Da is more potent, while red Bali is more relaxing.
Final Thoughts
While red Maeng Da is more potent, red Bali is more relaxing. Ultimately, the decision of which strain to take comes from one's experience of using it. It is essential to start with a low dose and increase it gradually to avoid side effects.