Sweet Peas are a Great Introduction to Spring
The florists' calendar marks April with sweet pea, a pretty non-edible plant with the unwieldy name Lathyrus odoratus. The cooks' calendar gets hopping around April with sweet peas too, only these are Pisum sativum. Not to be confused with their floral counterparts, sweet garden peas are delicious and a great introduction to the spring vegetable harvest.
Geniuses, in fields as diverse as science, statecraft, gastronomy and literature have all had passions for the tiny pea. Gregor Mendel birthed a field of genetics based on his observations of pea pods. Thomas Jefferson was an aficionado as well; over 30 varieties grew at Monticello. M.F.K. Fisher, writer and gourmand, called peas "delicate messengers to our palates from the kind earth," in An Alphabet for Gourmets.
Despite, or maybe due to, their delicacy and the necessity of shelling, green peas are popular from the freezer case or can. However, fresh garden peas are a treasure worth the effort of shelling, which is worthwhile and meditative work for idle or hungry hands. Frozen and canned peas certainly have their places, particularly if they are preserved at the peak of their season but fresh from the garden, peas embody the fresh flavor of new spring warmth.
Taller pea varieties have experienced a bit of a decline in popularity, but their production can be unrivaled. Varieties such as Green Arrow and British Wonder require some support, but can be managed handily in limited spaces. These can be trained to grow along fences, trellises, and single stakes or along a net. Gardeners without much room can still see a plump harvest from dwarf or indeterminate varieties like Little Marvel, a popular heirloom variety that tops out at 15-20 inches of height per plant. Varieties including Alaska, Daybreak, and Spring offer shorter growing times and earlier harvest for the impatient culinary gardener.
Recipes for peas differ nearly as much as the cultures that enjoy them. Swedish pea soup, for example, predates the Viking era, and reflects the culture's need for and use of a cool weather, short season vegetable. Chinese cooks, on the other hand, make use of pea sprouts, shoots and leaves in addition to the peas themselves. Peas appear in grain dishes, stews, salads and more, seasoned according to the recipe's origin.
Pea salad recipes proliferate, involving such ingredients as mint, bacon, dill, cashew and jicama. Many have a creamy base for the dressing, whether yogurt, crème fraiche or mayonnaise; however, a few feature vinaigrette or citrus dressings.  Most are garnished with toasted cashews, peanuts or sunflower seeds, which belie these preparations' distinctly American origins. Warm preparations pair peas with cauliflower, homestead cheese, potatoes, rice, pasta, chicken and tofu.
Should the harvest exceed one's ability to cook and eat it all, the ubiquity of commercially available preserved peas speaks to the ease of preserving them at the height of their flavor. A very brief boil, followed by a plunge into icy water, then thorough draining gets peas ready to be frozen. An easy way to prevent an iceberg studded with green peas, and therefore to allow for the later use of smaller portions is to spread drained peas in a single layer on a sheet of wax paper lining a shallow pan, like a jelly roll pan or a cookie sheet. Place the peas in the freezer, flat and once they have frozen, they are ready to be put into bags, plastic containers or other labeled freezer organization system. These frozen peas will have a great deal of the flavor of fresh but will not quite match garden-fresh. Preparations for preserving peas can be obtained from county extension services; if canning, be sure to use a modern recipe and thoroughly clean equipment.
Fresh peas are the only choice for this method, adapted from MFK Fisher's breathless paean to peas. According to Fisher, the peas must be very green, freshly gathered and shelled immediately before preparation. A good handful of peas for each person eating should be prepared and diners can be enlisted to pick and shell peas. In a good, heavy pot, bring about half an inch of water to a quick boil. Add rinsed, freshly shelled peas, and cover quickly. The peas will steam for two short minutes, then shake the pot and allow peas to steam another minute. At this point, check for doneness – peas should be tender, but not mushy. Add fresh butter, salt and fresh ground pepper to taste, and serve immediately.
Amy Ambrosius is a frequent Garden & Greenhouse contributor.

Red Maeng Da Vs. Red Bali Kratom: What's The Difference?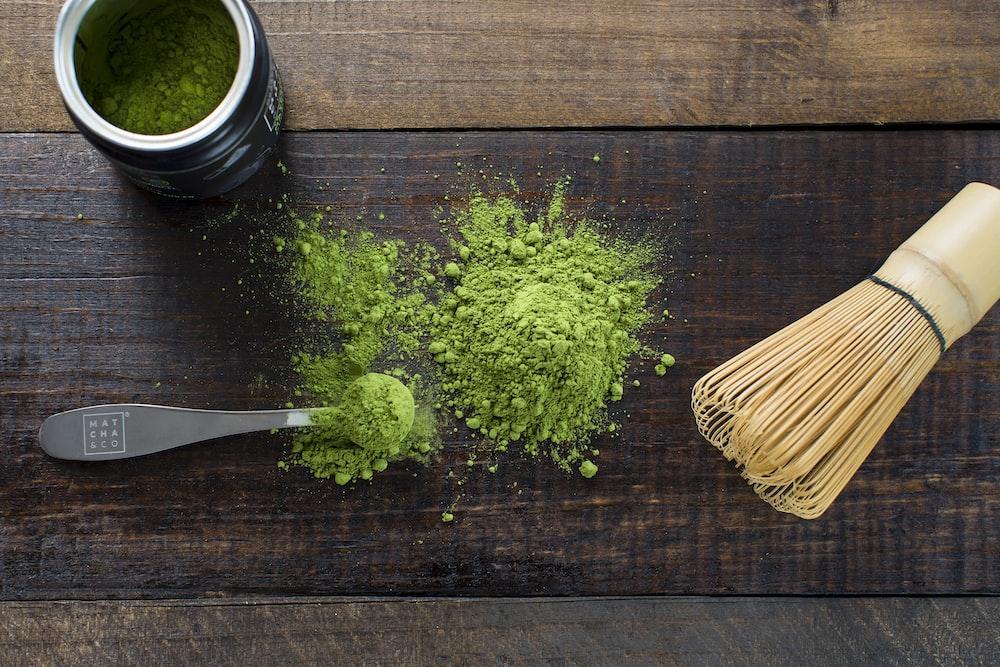 If you're interested in trying kratom, you may have seen Red Vein Maeng Da and Red Vein Bali Kratom. Both red kratom strain are popular among the world's users, but what's the difference between them?
This article will compare red maeng da vs red bali kratom, including its effects, dosage, and more. Both of these red strains are very popular and have many similarities. Though there are similarities between both strains, they do have some differences.
Keep reading to learn more about the red Maeng da and the red Bali strain, and find out which one is right for you!
Red Maeng Da Kratom Strains
Red Maeng Da Kratom strains are among the most popular strains of kratom. They are known for their high levels of alkaloids, which gives them their distinctive red color. They are also known for their powerful effects.
Red Maeng Da kratom strains are typically grown in the rainforests of Indonesia. The name "Maeng Da" actually means "pimp grade" in Thai, which is ideal given the strain's reputation for being one of the strongest kratom strains.
These strains can be found in various forms, including powder, capsules, and leaves. The most popular way to take Red Maeng Da kratom is in capsule form, allowing for more precise dosage.
It is also popular for making kratom tea, as the leaves can be steeped in hot water to make tea.
As a result, some kratom fans feel that the name Maeng Da implies excellent quality and potency. If you're one among the many kratom users looking for high quality red kratom strains or good quality kratom products, Red Maeng Da might be the way to go.
But it is essential to consult a medical professional before taking prescription medication or being affected by a serious medical condition, as it sometimes tends to have the opposite effect.
Red Bali Strains
When it comes to taking red Bali kratoms, there are some facts that you should know. Red vein strains are obtained from a method called grafting.
It is a process in which two different red vein plants are mixed to get the result of a combined characteristic.
Red Bali is one of kratom's most famous red strains. Not only is it popular, but it is also one of the high-potency strains.
Many believe that red Bali is the most muscular strain of kratom as it might help relieve pain and physical discomfort. If you're looking for a potent pain reliever, kratom experience, or mood enhancement, red Bali is the way to go.
Comparing Red Maeng Da Vs. Red Bali Kratom?
Red Maeng Da vs. Bali kratoms – They are two different essential kratom strains of the same plant.
Both strains are sold as dietary supplements and are widely used for their purported relaxing effects.
While their organic compounds share some similarities, there are also some crucial differences between these two strains.
Dosage
Their universal doses are the first comparison of red Maeng da vs. red Bali kratom. For red Maeng Da, the recommended dose is between 2-4 grams, while for red Bali, the recommended dose is between 3-5 grams. Red Bali can be quite sedating, causing you to feel tired in higher doses (5+ grams).
Color Of Veins
The following comparison between red Maeng da vs. red Bali kratoms is the color of their veins.
Red Maeng da has red veins, and red Bali has green veins. The different colors indicate different alkaloid profiles. Red Maeng da typically has a higher concentration of mitragynine, while red Bali has a higher concentration of 7-hydroxymitragynine.
Red Maeng da is more stimulating, while red Bali is more sedating. Red Maeng da is more energizing and is better for daytime use. Red Bali is better for nighttime use because it can help you relax and fall asleep.
The color of kratom veins is just one of the many factors that determine its effects. Other factors include the strain, the region it's from, the quality, and how it's prepared.
Red Kratom Strain: Mature Leaves Available
On the other hand, Red kratom is said to be the most sedating of all kratom vein colors. They're also famous for providing Chronic Pain relief and relaxation.
Green Maeng Da Vein: Middle Years Leaves
Next, Green kratom is said to be in the middle of the White and Red kratom strain. They're also famous for providing a balance of both Sedation and Stimulation.
Efficacy
Both red Maeng Da and Bali kratom are effective in providing pain relief, but red Maeng Da is more potent and has longer-lasting pain-relieving effects.
User Experience
Some kratom enthusiasts prefer red Maeng Da for its relaxing effect, while others find red Bali to be more mood-boosting. Ultimately, it comes down to personal preference.
When comparing both kratoms, it is clear that both kratoms have their unique benefits.
Red Maeng Da is more potent and has a longer-lasting effect, while red Bali is more relaxing. Ultimately, the decision of which strain to take comes from personal preferences.
Origin
Red Maeng Da originates from Thailand and gets its name from a water bug called "Maeng" Conversely, red Bali kratoms come from Indonesia.
The difference in origin can affect the user experience as each kratom can offer different benefits. For example, Red Maeng Da is more energized, while Red Bali is more relaxed.
Alkaloids
Mitragynine and 7-hydroxy mitragynine, which bind the opioid receptors, are two essential alkaloids in kratom.
Red Bali kratoms and Red Maeng Da kratom include a variety of alkaloids, including these two in particular.
Other alkaloids are also present. You will discover that the alkaloids provided by each strain will vary from one another.
Location
Red Maeng Da is domestically grown in Thailand, while red Bali is grown on the Indonesian island. Red Maeng da can be found in some countries, but you have to look for the legality in places like San Diego, Rhode Island, Sarasota county, and union county.
Daytime Energy Levels
Red Maeng Da vs. Red Bali Kratom – These kratom strains come from the same family of trees, the Mitragyna Speciosa.
The difference between the two strains lies in their potency and effects. Maeng Da is widely considered the most potent strain of kratom, while Red Bali is known for its relaxing effect.
Potency
While kratom is still in the process of getting approved by the FDA as a dietary supplement, many medical professionals believe in its potential as a supplemental dietary product.
Compared to Red vein Bali, Red Maeng Da appears to be less potent but more balanced. Red Maeng Da is often used as a pain reliever, while Red Bali is commonly used to alleviate discomfort and enhance mood.
Popularity
Red Bali is one of the most popular kratoms because it boosts mood and provides relaxation. Red Maeng Da is also a popular strain, but it is more well-known for its potent effects.
Which One Should You Try?
There is no definitive answer related to it. It ultimately comes down to personal preference. Some people prefer red maeng da for its potent effects, while others find red bali more relaxing.
Try out both strains to see which one works. Red Maeng Da and Red Bali kratom are two of the most popular strains of kratom.
Both kratoms offer a variety of benefits, including relief from pain, increased energy levels, and improved mood. Red Maeng Da is more potent, while red Bali is more relaxing.
Final Thoughts
While red Maeng Da is more potent, red Bali is more relaxing. Ultimately, the decision of which strain to take comes from one's experience of using it. It is essential to start with a low dose and increase it gradually to avoid side effects.