How to Make Money Growing for Chefs
Want to earn income from your crops? In a past article we discussed selling garden, greenhouse and hydroponics crops at farmers' markets. For this article we'll concentrate on selling produce to local chefs. Here are two interesting real life examples:
On Lummi Island in Washington State, Adam Childs grows greenhouse tomatoes along with other seasonal crops in a surrounding outdoor garden called Nettles Farm. "The nice thing about my relationship with Chef Craig Miller," Adam says as he talks over the possibility of growing a new herb with one of the chefs he works with regularly, "is that we're friends as well as co-workers. He doesn't give me formal requests for things; it's more that we have loose conversations about different ideas. An example of that is, this year he suggested we try growing peas just for their greens (for a garnish), mache, and Jerusalem artichoke. So far the pea greens and mache have been successful. I haven't figured out whether Jerusalem artichoke is going to be a viable option. Often these loose conversations happen when he comes up to the farm once a week. We walk around the farm and talk about what will be ready for the weekend, and what will be coming up for the next week."
On the other side of the continent on two acres near the seasonal tourist seaside town of Rehoboth Beach, Delaware, Bob and Barbara Russell rise to do morning chores as they've done for the last 25 years. They tend an ever-evolving assortment of specialty produce including French lettuces and micro greens for nearby restaurants. This is Bob and Barbara's full time occupation. By afternoon, Barbara changes clothes and delivers the produce to a list of restaurants in their area. She and her husband are often treated by the restaurants as part of their business team. "I enjoy interacting with chefs because we have a common interest," says Bob. "That is, producing and utilizing the freshest, most flavorful vegetables and herbs to create a memorable dining experience."
These are two of many stories of how the green, artisan and local food movements have ignited chefs across the nation to do business with local sustainable producers, and how the grower-chef partnership can contribute good incomes for local growers on small parcels of land. Chefs have discovered how much better local produce can be. Plus, customers love knowing their restaurant meals support the environment, local growers, local economies, and artisan traditions. The benefits for both grower and restaurant can be significant.
The Pros, the Cons, and the Differences
Adam Childs described above grows for both chefs and a farmers' market. I asked what the differences were between selling to chefs and selling to the general public. "The produce I grow for the restaurants," Adam says, "I know will be purchased and used. (However) the things I grow for the market… growing it is only half the job. I still have to sell it. Also, when I go to the Saturday market, I sell more conventional vegetables like lettuce, peas and beans. Working with a chef, I get to grow things like escarole, frisee, hon tsai tai, tat soi, and broccoli raab. He uses these types of vegetables regularly, which at a market might only interest one or two customers."
If a grower serves a set handful of established chef customers, there may be no need for ongoing marketing strategies to attract the general public. And while trends come and go for the general public, chef crops may change more, allowing a chef grower to try something new and trendy more often.
Chefs can be very eager customers. Back when the author first started selling to local restaurants in the late 80s and early 90s, it was sort of an odd concept and not necessarily made known to customers. Today, it's a huge selling point for restaurants to buy from local growers, and even to name "their" farm or grower in their menu. But any time a grower commits to only a few customers — such as five chefs vs. the general public — there needs to be security in the fact that those few customers won't change their minds, leaving the grower with a perishable crop that has no buyers.
Chef growers may, as Adam does, get to make many suggestions to the chef. "Because I'm the one who looks through the seed catalogs and orders the seeds," he says, "I'm constantly seeing vegetables that I either haven't grown or are newly offered. It might be closely related to something we already grow, or it might be something that I just think would look really nice on a plate. The majority of the time, Craig is open to trying anything at least once, especially if it's something rare or unusual."
Growing for chefs isn't for everyone. Some growers love growing more conventional backyard favorites and prefer less trendy changes. "Edible flowers were the rage in the 80's and 90's," says Bob Russell, "and have since decreased in popularity. Fortunately, micro greens have replaced them as a high profit garnish." Some growers just plain like to be able to pronounce the crops they grow (hon tsai tai?). And some really like working with the general public, talking with home cooks and inviting kids to their farm, greenhouse or market garden.
Also, growers for chefs in general need to make sure they can provide what the chefs want to put on their menus, whereas those who grow for farmers' markets or their own roadside stands have more freedom to just put out whatever is ripe that week. However, if cooler than usual weather creates a longer pea and lettuce season and a later tomato season, chefs who come to understand gardening and farming can adapt. And Bob and Barbara Russell meet with their chefs every winter to decide upfront what they'll grow for them the following season. They adapt their upcoming spring planting to what they know the restaurants will want, and they let chefs know as soon as possible if they're experiencing a problem with any crops. When the farm is listed on the restaurant's printed menus that can be another good measure of security that the restaurant won't up and change its mind about buyer the growers' produce. It also makes the grower quite accountable as well.
Who Can a New Chef Grower Sell To?
Growers interested in selling to chefs need to find out if enough buying chefs exist their area who are willing to buy specialty local produce. High end restaurants may already be connected to other local farms. Chain fast food and low-end cafés more often depend on low-cost wholesale deliveries. And while there are exceptions, the chef grower is not generally looking for economy restaurants that demand the cheapest wholesale prices. Many chef growers seek high end restaurants and charge close to the same price they'd charge at farmers' markets. One place to start looking is local listings for fine dining restaurants and trendy pubs and bistros, and reading how they promote their services. Are they catering to the green crowd or gourmet crowd? Do they state that they support local economies and purchase locally when possible?
During the hunt, potential chef growers shouldn't overlook trendy juice bars and sandwich shops. They can also check out local B&Bs, personal chefs and caterers. B&Bs may be delighted with a weekly delivery of herbs, peppers, tomatoes, onions and garlic for their customers' omelets. Personal chefs either go into people's homes to cook meals for parties or as a regular routine or they cook meals at their own facility and deliver them to various families. There may be one in the grower's area that wants to impress his or her clients with local organic produce.
Learning How to Be a Chef Grower
The grower who wants to sell to chefs may do best if he or she learns about the world of the chef. It's an artistic, scientific, fast-pasted and demanding business. Learning to grow for chefs came naturally for Bob and Barbara Russell, because they are foodies themselves. They eat in fine dining restaurants, attend food shows, watch the Food Channel on TV, and read and study cookbooks. Aspiring chef growers can also find a growing number of grower/chef cooperative organizations that connect chefs and growers so they can do business together. Some of them also provide workshops or learning materials to help chefs understand the demands and language of farming while they help growers understand the needs and language of the chef. A new chef grower can also try to connect his or herself with just one promising chef just to start out with as a learning experience. The grower can invite him or her to the greenhouse or garden, ask many questions, and expand one by one from there. Bob and Barbara Russell also started their chef farming business by bringing in fresh produce from their garden to a chef. The chef purchased it and then asked for more. From that start, they now sell to about a dozen restaurants.
Making a Start
As far as who to actually contact at a food service business (the chef, the manager, the owner), it depends on the actual food service. "To sell produce to restaurants," Bob Russell advises, "the grower must contact the person who purchases the product. In high end restaurants, this is generally the chef. Call them when they are least apt to be busy (mid afternoon) and arrange a time when you can visit the restaurant with samples and a product list."
Some restaurants also have a main chef who works on days that have the most customers – usually weekends. So in some cases, this may be the chef to start with. As mentioned, the author sold local produce to chefs before it was so popular. And from that I learned, that the superior taste of fresh local produce can win chefs over almost every time regardless of the current popularity of buying from local farms.
In my case, I chose a surprise sampler. I found out when the main weekend chef arrived on Friday morning and dropped off a very attractive sample of veggies and herbs just picked that morning. Whether chef growers have an actual appointment or are dropping off cold samples, it can be valuable to make first impression the sampling very attractive, in a basket if possible that is picked up later in the day at the front desk. If it can't be arranged to pick up a basket, samples can be arranged nicely in a new shallow cardboard box. Chefs have an artistic eye. A semi reluctant chef usually can't resist a beautifully arranged basket of fresh produce to dig into. Then the flavors, aromas, beautiful colors, unique varieties and vibrancy can seal the deal. Growers should make sure their card, contact and future purchasing information is in a waterproof baggie stapled to the container.
Keeping the Chef Farm Growing
Although you may start out with samples of crops you already grew to attract your first customers, eventually you'll probably want to develop the type of relationship where you ask the chefs what they want you to grow. Once chefs are hooked on flavor, they need to know they can trust the grower as an ongoing supplier. A close grower-chef relationship has proven to be one of the best ways to keep a chef farm secure, growing and profitable. And it can be best to eventually serve more than one food service so the risk is spread out. The chefs that a grower is used to working with can suddenly leave an establishment for various reasons. "To decide which crops to grow, contact chefs before planting season to determine their needs," says Bob Russell. "Long time, trusted relationships play a vital role in this process. Through experience and record keeping, grow only what you believe you can sell. One is always concerned when a chef leaves a restaurant, but it gives the grower an opportunity to develop a new, perhaps superior customer."
Inviting chefs to the greenhouse or garden can work wonders for the grower-chef relationship. Chefs have new things to learn about working with real, local growers, and one of them is that nature is different from year to year. In the case of Adam Childs and Bob and Barbara Russell, chefs come out to their greenhouse and gardens regularly. Chef growers do well to understand the pressures chefs are under, and give them a heads-up if they see a problem with a specific crop, or an earlier ripening than originally planned. When possible, they should dine at the restaurants they serve. After all, chef growers don't just serve the food trends; they are trend-setters themselves. They'll gain many insights for improvement by being a restaurant guest.
For some, being a chefs' grower, while challenging, is full of unique delights. And what could be better than doing business research with a candlelight dinner in a fine restaurant?
Barbara Berst Adams is the author of Micro Eco-Farming: Prospering from Backyard to Small Acreage in Partnership with the Earth, and The New Agritourism: Hosting Community and Tourists on Your Farm. She hosts the online informational Center for the Micro Eco-Farming Movement at MicroEcoFarming.com.

Red Maeng Da Vs. Red Bali Kratom: What's The Difference?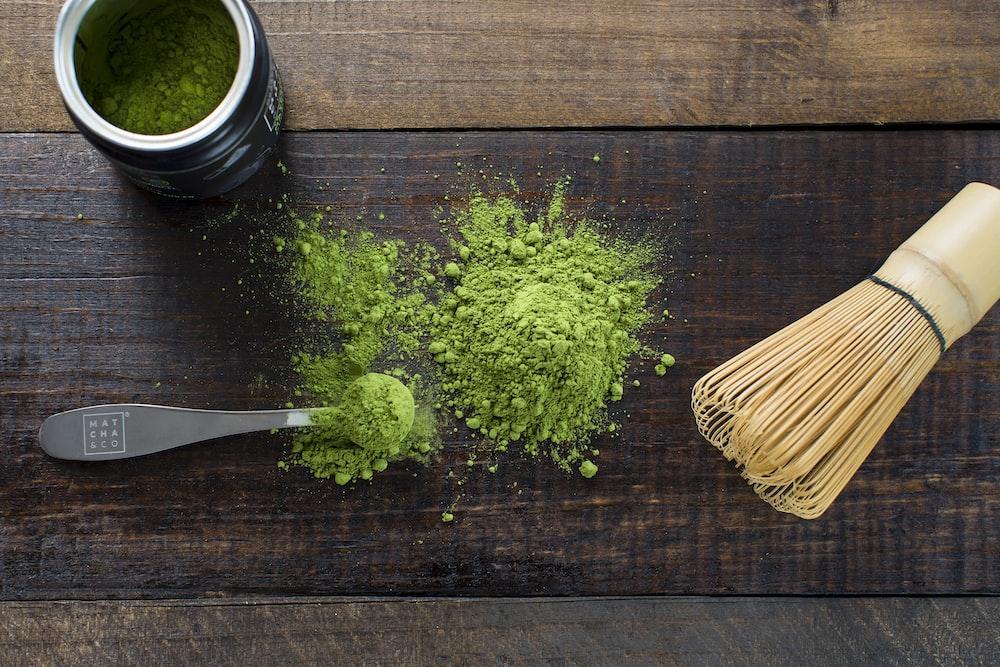 If you're interested in trying kratom, you may have seen Red Vein Maeng Da and Red Vein Bali Kratom. Both red kratom strain are popular among the world's users, but what's the difference between them?
This article will compare red maeng da vs red bali kratom, including its effects, dosage, and more. Both of these red strains are very popular and have many similarities. Though there are similarities between both strains, they do have some differences.
Keep reading to learn more about the red Maeng da and the red Bali strain, and find out which one is right for you!
Red Maeng Da Kratom Strains
Red Maeng Da Kratom strains are among the most popular strains of kratom. They are known for their high levels of alkaloids, which gives them their distinctive red color. They are also known for their powerful effects.
Red Maeng Da kratom strains are typically grown in the rainforests of Indonesia. The name "Maeng Da" actually means "pimp grade" in Thai, which is ideal given the strain's reputation for being one of the strongest kratom strains.
These strains can be found in various forms, including powder, capsules, and leaves. The most popular way to take Red Maeng Da kratom is in capsule form, allowing for more precise dosage.
It is also popular for making kratom tea, as the leaves can be steeped in hot water to make tea.
As a result, some kratom fans feel that the name Maeng Da implies excellent quality and potency. If you're one among the many kratom users looking for high quality red kratom strains or good quality kratom products, Red Maeng Da might be the way to go.
But it is essential to consult a medical professional before taking prescription medication or being affected by a serious medical condition, as it sometimes tends to have the opposite effect.
Red Bali Strains
When it comes to taking red Bali kratoms, there are some facts that you should know. Red vein strains are obtained from a method called grafting.
It is a process in which two different red vein plants are mixed to get the result of a combined characteristic.
Red Bali is one of kratom's most famous red strains. Not only is it popular, but it is also one of the high-potency strains.
Many believe that red Bali is the most muscular strain of kratom as it might help relieve pain and physical discomfort. If you're looking for a potent pain reliever, kratom experience, or mood enhancement, red Bali is the way to go.
Comparing Red Maeng Da Vs. Red Bali Kratom?
Red Maeng Da vs. Bali kratoms – They are two different essential kratom strains of the same plant.
Both strains are sold as dietary supplements and are widely used for their purported relaxing effects.
While their organic compounds share some similarities, there are also some crucial differences between these two strains.
Dosage
Their universal doses are the first comparison of red Maeng da vs. red Bali kratom. For red Maeng Da, the recommended dose is between 2-4 grams, while for red Bali, the recommended dose is between 3-5 grams. Red Bali can be quite sedating, causing you to feel tired in higher doses (5+ grams).
Color Of Veins
The following comparison between red Maeng da vs. red Bali kratoms is the color of their veins.
Red Maeng da has red veins, and red Bali has green veins. The different colors indicate different alkaloid profiles. Red Maeng da typically has a higher concentration of mitragynine, while red Bali has a higher concentration of 7-hydroxymitragynine.
Red Maeng da is more stimulating, while red Bali is more sedating. Red Maeng da is more energizing and is better for daytime use. Red Bali is better for nighttime use because it can help you relax and fall asleep.
The color of kratom veins is just one of the many factors that determine its effects. Other factors include the strain, the region it's from, the quality, and how it's prepared.
Red Kratom Strain: Mature Leaves Available
On the other hand, Red kratom is said to be the most sedating of all kratom vein colors. They're also famous for providing Chronic Pain relief and relaxation.
Green Maeng Da Vein: Middle Years Leaves
Next, Green kratom is said to be in the middle of the White and Red kratom strain. They're also famous for providing a balance of both Sedation and Stimulation.
Efficacy
Both red Maeng Da and Bali kratom are effective in providing pain relief, but red Maeng Da is more potent and has longer-lasting pain-relieving effects.
User Experience
Some kratom enthusiasts prefer red Maeng Da for its relaxing effect, while others find red Bali to be more mood-boosting. Ultimately, it comes down to personal preference.
When comparing both kratoms, it is clear that both kratoms have their unique benefits.
Red Maeng Da is more potent and has a longer-lasting effect, while red Bali is more relaxing. Ultimately, the decision of which strain to take comes from personal preferences.
Origin
Red Maeng Da originates from Thailand and gets its name from a water bug called "Maeng" Conversely, red Bali kratoms come from Indonesia.
The difference in origin can affect the user experience as each kratom can offer different benefits. For example, Red Maeng Da is more energized, while Red Bali is more relaxed.
Alkaloids
Mitragynine and 7-hydroxy mitragynine, which bind the opioid receptors, are two essential alkaloids in kratom.
Red Bali kratoms and Red Maeng Da kratom include a variety of alkaloids, including these two in particular.
Other alkaloids are also present. You will discover that the alkaloids provided by each strain will vary from one another.
Location
Red Maeng Da is domestically grown in Thailand, while red Bali is grown on the Indonesian island. Red Maeng da can be found in some countries, but you have to look for the legality in places like San Diego, Rhode Island, Sarasota county, and union county.
Daytime Energy Levels
Red Maeng Da vs. Red Bali Kratom – These kratom strains come from the same family of trees, the Mitragyna Speciosa.
The difference between the two strains lies in their potency and effects. Maeng Da is widely considered the most potent strain of kratom, while Red Bali is known for its relaxing effect.
Potency
While kratom is still in the process of getting approved by the FDA as a dietary supplement, many medical professionals believe in its potential as a supplemental dietary product.
Compared to Red vein Bali, Red Maeng Da appears to be less potent but more balanced. Red Maeng Da is often used as a pain reliever, while Red Bali is commonly used to alleviate discomfort and enhance mood.
Popularity
Red Bali is one of the most popular kratoms because it boosts mood and provides relaxation. Red Maeng Da is also a popular strain, but it is more well-known for its potent effects.
Which One Should You Try?
There is no definitive answer related to it. It ultimately comes down to personal preference. Some people prefer red maeng da for its potent effects, while others find red bali more relaxing.
Try out both strains to see which one works. Red Maeng Da and Red Bali kratom are two of the most popular strains of kratom.
Both kratoms offer a variety of benefits, including relief from pain, increased energy levels, and improved mood. Red Maeng Da is more potent, while red Bali is more relaxing.
Final Thoughts
While red Maeng Da is more potent, red Bali is more relaxing. Ultimately, the decision of which strain to take comes from one's experience of using it. It is essential to start with a low dose and increase it gradually to avoid side effects.