Sweet potatoes are a very nutritious crop that is easy to grow. They can also be made many different ways to eat and if you like pumpkin pie; you will love sweet potato pie. Personally I like them any way you want to fix them. Boil them until soft, remove the skins, mash them flat, and add a nice helping of butter and some salt. Now there is a meal fit for a king and I am not a king. My wife usually boils more them we eat in a single meal. The rest she removes the skins and puts them in the refrigerator for the next meal. Then they are sliced and fried. Now that's a meal in it's self.
Each spring, we sell somewhere around 12,000 – 15,000 slips through our store. And we could sell a lot more if we had the place and the time to start them. They are not hard to grow and we are currently charging $4.00 to $6.00 per dozen slips. So growing sweet potatoes is a business that most people can get into and make some money. They are not that hard to grow.
Starting You Own Slips
Starting sweet potato slips is not that hard but you do need to ask yourself a few questions first:
How many slips do you need?
Are you just needing slips for yourself or are you wanting to grow for others?
Do you have a greenhouse? Or maybe you are thinking of building one soon. A greenhouse is not a must if you are growing for only yourself. However, if you are planning in growing for others, it is almost a must have item.
Growing for Yourself
You have two choices on how you can start your own slips. First of all, you will need a sweet potato. If there is a local sweet potato grower in your area, you most likely will be able to buy a few potatoes from them. If there is not a local grower in the area, just go to your local grocery store. Try to pick out nice looking tubers without any deep cuts or blemishes on them. You may not know what variety they are, but you will have a sweet potato.
If you really want to grow a particular variety of sweet potatoes, you will need to buy slips from a reputable company. Order your slips in from the company you choose and grow them. Save the tubers for seed stock for next year. It will put you behind one year, but it will be worth the wait. Storing tubers will be discussed later in the article.
Starting Slips for Your Home Garden
You will need a quart fruit jar or a empty salad dressing jar will also work. Just make sure your sweet potato tubers fits into the jar opening and each tuber should be at least half way down the inside of the jar. Take 3 or 4 tooth picks and stick them into the sides of the tuber around the top of jar. The tooth picks keep the sweet potato tuber from slipping all the way into the jar. Fill the jar close to the top with water, then place the jar in a sunny location in the house. If you place it on a window sill, make sure it does not get below 50°F at anytime.
After 2-4 weeks, the sweet potato tuber should start to form leaves on the top or side of potato. Let these grow until they are about 6-8" long then remove them from potato. Place these young slips that you just removed from the tuber into another jar filled with water. Leave them in this jar until you are ready to plant your slips outdoors. By placing them in the water, they will grow roots and you have started your own slips! If you leave the sweet potato tuber in the first jar, after removing the slips, it will grow more slips until you remove it from the jar.
Starting Slips for a Larger Grower
This method is for the larger grower or the home gardener that needs to start a 100 or more slips and it requires a greenhouse. We begin sweet potato slip production in our greenhouse in mid to late March. It is very important that you keep your greenhouse temperature at 75-80°F at all times. If it is colder than this, it will take a lot longer to start your slips. In fact, the tubers may rot before starting to grow.
Make wooden boxes that are 24" wide by 40" long and 5 1/2" deep. On the bottom of these boxes, nail a piece of 1/4" plywood. The plywood will only last about 2 years will then need to be replaced. First we put in a 1" layer of Berger BM7 35% 1/4" bark soil mix but any other soil brand will also work. Lay in the sweet potatoes side by side and do not let them touch one another. Fill the rest of the box with soil and add water. Make sure the soil is very wet and do not let it dry out. Keep the soil on the damp to wet side at all times and make sure the thermostat is set at 75-80°F.
In 2-4 weeks you should start to see the sweet potato plants emerge past the soil line. Let them grow until they are 5-6" tall. Then take a sharp paring knife and cut the plants off at about 1" below soil surface. These are your sweet potato slips and at this point they should have roots on them. If you can not plant them right away or are planning on selling slips, you will need to plant them in some soil. You can continue to cut slips off these tubers as long as you keep soil damp to wet. The tubers will continue to grow new slips until you either quit watering them or destroy the bed.
To sell your sweet potatoes retail, we put them in a 4 1/2" square pot and place a little soil in bottom of pot. Put 12-14 sweet potato slips together and place them in the pot. Then fill the rest of the pot with soil. After filling pot with soil and sweet potato slips, soak it until water is running out of the bottom of pot. The first day or so after potting the sweet potato slips, they tend to wilt a little but if you keep them damp to wet, they with snap out of it. You can keep them in a pot for about 14 days. After that they will root together.
Large amounts of sweet potato slips can also be planted in a 9 x 6 mum pot or larger. This is one way of keeping them until you have enough to plant or fill your sweet potato slip order. If you need to ship them to your customer, bundle the slips together with a rubber band. Place them in a paper bag with some peat moss in the bottom and around the roots. Dampen peat moss to keep the roots from drying out.
Growing Sweet Potato Tubers
Now the fun begins because it is planting time! It is a wise idea to have your soil tested because you need a guide line to follow on soil nutrients. Sweet potatoes require 30 pounds of nitrogen, 75 pounds of phosphorus and 250 pounds of potassium per acre. pH needs to be in the 5.0 to 6.0 range.
After applying the soil amendments, work the soil till until it is loose and fairly fine. Fine, loose soil is needed to make good contact with your sweet potato slips root system. We usually hill our sweet potato rows and it is fairly simple if you have a plastic mulch laying machine. If you do not have a machine you can also make them with most rear tine tillers that have a hilling attachment. In the worst case, shovel works also.
On top of the ridge you will need to add a drip line or a soaker hose would also work. Cover the soil with thin black plastic mulch or if you do not have plastic mulch or do not care for it, newspapers will also work. Just make sure that have several layers of newspaper. We prefer black plastic mulch as it warms the soil up early and keeps the weed down in the row.
Space plants 12-14" apart by poking a hole right through the plastic mulch into the soil with a 1/2-3/4" diameter wooden dowel rod. Make sure the hole is at least as deep as your roots are on the sweet potato slips. It is a good idea to turn on the water on for the drip lines before starting to transplant to get the soil wet. This way the newly planted slips have lots of water to start off right away. After sweet potato slips have been planted, keep the soil on the wet side for the first week. After that just need to water as needed but do not let the soil get too dry. At this time and through out the growing season, you can add liquid fertilizer through the drip line. This will give you a higher yield of sweet potatoes. For you organic growers, you can use fish emulsion but if you are putting it through a drip line or soaker hose, strain it really well.
Before the fall frost, you need to harvest your sweet potatoes. Sweet potatoes can be dug by a special potato digger that has been designed to dig sweet potatoes. Or the other way is what most of us have to use; a potato fork. Yes, that is right, dig them by hand, the old fashion way. Yes, I know this gives lots of sore muscles, put look at all the exercise you get! Digging sweet potatoes by hand has lots of excitement also. It is just amazing in all the critters you find below the plastic or newspapers. Some crawl (snakes) and some just run (mice). You also learn that mice love to eat the sweet potatoes too. So you will find some damaged ones.
Be careful when you are digging the sweet potatoes because at this point they are quite fragile and will easily break. After digging them let them air dry and do not wash them. Leave the dirt on them unless they are just too muddy. If they are very muddy, just remove it the best you can with a rag or just use you hands. After they have air dried, put them in a box or basket for storage. Store them at 60°F and no colder. Do not turn the sweet potato tubers why they are being stored. Each time they are turned, the sugars and starches move to the bottom side of the tuber.
Norman Kilmer is the owner of Morgan County Seeds. He can be contacted at 573.378.2655 or mcs@pcfreemail.com. You can visit his website at MorganCountySeeds.com.

Red Maeng Da Vs. Red Bali Kratom: What's The Difference?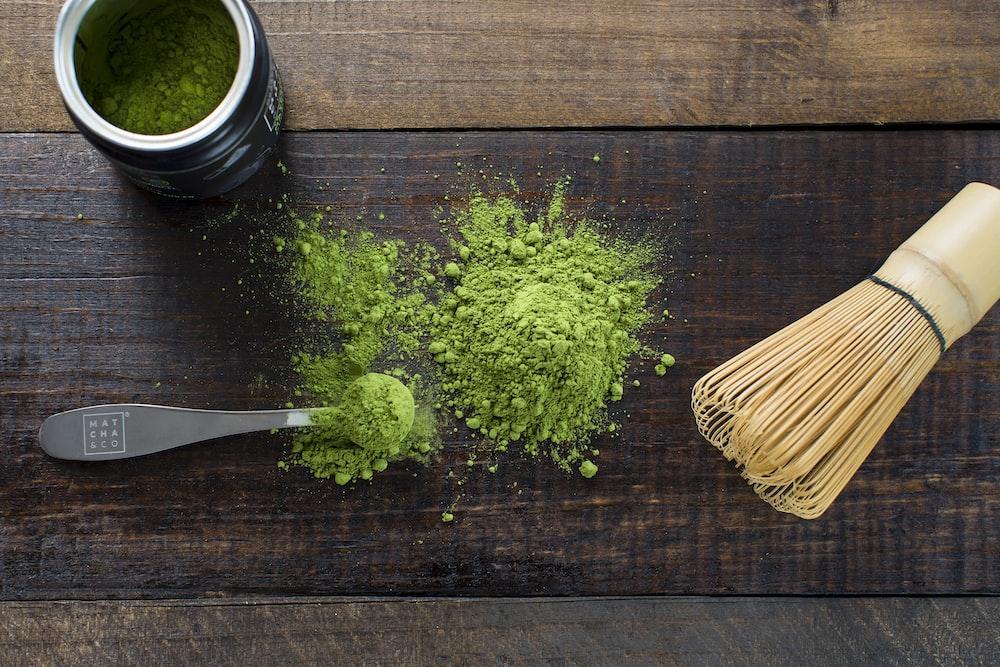 If you're interested in trying kratom, you may have seen Red Vein Maeng Da and Red Vein Bali Kratom. Both red kratom strain are popular among the world's users, but what's the difference between them?
This article will compare red maeng da vs red bali kratom, including its effects, dosage, and more. Both of these red strains are very popular and have many similarities. Though there are similarities between both strains, they do have some differences.
Keep reading to learn more about the red Maeng da and the red Bali strain, and find out which one is right for you!
Red Maeng Da Kratom Strains
Red Maeng Da Kratom strains are among the most popular strains of kratom. They are known for their high levels of alkaloids, which gives them their distinctive red color. They are also known for their powerful effects.
Red Maeng Da kratom strains are typically grown in the rainforests of Indonesia. The name "Maeng Da" actually means "pimp grade" in Thai, which is ideal given the strain's reputation for being one of the strongest kratom strains.
These strains can be found in various forms, including powder, capsules, and leaves. The most popular way to take Red Maeng Da kratom is in capsule form, allowing for more precise dosage.
It is also popular for making kratom tea, as the leaves can be steeped in hot water to make tea.
As a result, some kratom fans feel that the name Maeng Da implies excellent quality and potency. If you're one among the many kratom users looking for high quality red kratom strains or good quality kratom products, Red Maeng Da might be the way to go.
But it is essential to consult a medical professional before taking prescription medication or being affected by a serious medical condition, as it sometimes tends to have the opposite effect.
Red Bali Strains
When it comes to taking red Bali kratoms, there are some facts that you should know. Red vein strains are obtained from a method called grafting.
It is a process in which two different red vein plants are mixed to get the result of a combined characteristic.
Red Bali is one of kratom's most famous red strains. Not only is it popular, but it is also one of the high-potency strains.
Many believe that red Bali is the most muscular strain of kratom as it might help relieve pain and physical discomfort. If you're looking for a potent pain reliever, kratom experience, or mood enhancement, red Bali is the way to go.
Comparing Red Maeng Da Vs. Red Bali Kratom?
Red Maeng Da vs. Bali kratoms – They are two different essential kratom strains of the same plant.
Both strains are sold as dietary supplements and are widely used for their purported relaxing effects.
While their organic compounds share some similarities, there are also some crucial differences between these two strains.
Dosage
Their universal doses are the first comparison of red Maeng da vs. red Bali kratom. For red Maeng Da, the recommended dose is between 2-4 grams, while for red Bali, the recommended dose is between 3-5 grams. Red Bali can be quite sedating, causing you to feel tired in higher doses (5+ grams).
Color Of Veins
The following comparison between red Maeng da vs. red Bali kratoms is the color of their veins.
Red Maeng da has red veins, and red Bali has green veins. The different colors indicate different alkaloid profiles. Red Maeng da typically has a higher concentration of mitragynine, while red Bali has a higher concentration of 7-hydroxymitragynine.
Red Maeng da is more stimulating, while red Bali is more sedating. Red Maeng da is more energizing and is better for daytime use. Red Bali is better for nighttime use because it can help you relax and fall asleep.
The color of kratom veins is just one of the many factors that determine its effects. Other factors include the strain, the region it's from, the quality, and how it's prepared.
Red Kratom Strain: Mature Leaves Available
On the other hand, Red kratom is said to be the most sedating of all kratom vein colors. They're also famous for providing Chronic Pain relief and relaxation.
Green Maeng Da Vein: Middle Years Leaves
Next, Green kratom is said to be in the middle of the White and Red kratom strain. They're also famous for providing a balance of both Sedation and Stimulation.
Efficacy
Both red Maeng Da and Bali kratom are effective in providing pain relief, but red Maeng Da is more potent and has longer-lasting pain-relieving effects.
User Experience
Some kratom enthusiasts prefer red Maeng Da for its relaxing effect, while others find red Bali to be more mood-boosting. Ultimately, it comes down to personal preference.
When comparing both kratoms, it is clear that both kratoms have their unique benefits.
Red Maeng Da is more potent and has a longer-lasting effect, while red Bali is more relaxing. Ultimately, the decision of which strain to take comes from personal preferences.
Origin
Red Maeng Da originates from Thailand and gets its name from a water bug called "Maeng" Conversely, red Bali kratoms come from Indonesia.
The difference in origin can affect the user experience as each kratom can offer different benefits. For example, Red Maeng Da is more energized, while Red Bali is more relaxed.
Alkaloids
Mitragynine and 7-hydroxy mitragynine, which bind the opioid receptors, are two essential alkaloids in kratom.
Red Bali kratoms and Red Maeng Da kratom include a variety of alkaloids, including these two in particular.
Other alkaloids are also present. You will discover that the alkaloids provided by each strain will vary from one another.
Location
Red Maeng Da is domestically grown in Thailand, while red Bali is grown on the Indonesian island. Red Maeng da can be found in some countries, but you have to look for the legality in places like San Diego, Rhode Island, Sarasota county, and union county.
Daytime Energy Levels
Red Maeng Da vs. Red Bali Kratom – These kratom strains come from the same family of trees, the Mitragyna Speciosa.
The difference between the two strains lies in their potency and effects. Maeng Da is widely considered the most potent strain of kratom, while Red Bali is known for its relaxing effect.
Potency
While kratom is still in the process of getting approved by the FDA as a dietary supplement, many medical professionals believe in its potential as a supplemental dietary product.
Compared to Red vein Bali, Red Maeng Da appears to be less potent but more balanced. Red Maeng Da is often used as a pain reliever, while Red Bali is commonly used to alleviate discomfort and enhance mood.
Popularity
Red Bali is one of the most popular kratoms because it boosts mood and provides relaxation. Red Maeng Da is also a popular strain, but it is more well-known for its potent effects.
Which One Should You Try?
There is no definitive answer related to it. It ultimately comes down to personal preference. Some people prefer red maeng da for its potent effects, while others find red bali more relaxing.
Try out both strains to see which one works. Red Maeng Da and Red Bali kratom are two of the most popular strains of kratom.
Both kratoms offer a variety of benefits, including relief from pain, increased energy levels, and improved mood. Red Maeng Da is more potent, while red Bali is more relaxing.
Final Thoughts
While red Maeng Da is more potent, red Bali is more relaxing. Ultimately, the decision of which strain to take comes from one's experience of using it. It is essential to start with a low dose and increase it gradually to avoid side effects.