Hand Pollinating Indoor Cucumbers and Strawberries
One large factor contributing to the popularity of indoor gardening is the fact that the grower can have nearly complete control over the environment. All of the unpredictability that is inherent with growing outdoors and dealing with Mother Nature can be set aside. Indoor gardeners need not worry about the risks of prolonged drought or torrential flooding. They can rest easy knowing that their crops are safe from the threat of damaging winds and harmful pest infestations. And one will never hear an indoor gardener say, "I'm prayin' for rain".
However, with complete control also comes complete responsibility. Indoor gardeners must create, from within their means, an environment that is ideal for the specific plant being grown. With care and diligence and maybe some research as well, the grower needs to create the appropriate atmosphere for his or her plants by choosing the correct amount and style of lighting used, controlling the levels of humidity and airflow, keeping a close eye on the temperature in the growing area and by supplying water and elemental nutrients properly. As indoor gardeners, we essentially adopt the role of Mother Nature; we are the setting and the rising sun. We are the clouds that bring the much needed rains and we control the winds that cool and supply the heat that encourages strong growth. And at times, we even have to be the bee that spreads the pollen from flower to flower.
Large scale indoor growers of flowering crops may deal with several acres of plants at any given time. In these types of operations it would be hard for the workers to hand pollinate each flower. It would simply take too many people or too much time. So what many commercial indoor growers do is to buy or rent pollinators (usually honey or bumble bees) and let them loose in the growing area for a given amount of time. But for the hobby grower, who is growing on a much smaller scale, perhaps a few plants instead of a few acres, I would recommend hand pollinating the plants that are not self-fertilizing (self-pollinating) to assure the best quality fruit production possible. The following is a guide to understanding the anatomy of and how to pollinate the flowers of two popular indoor grown vegetables: cucumbers and strawberries.
Cucumbers
The modern Cucumber plant (Cucumis sativus) is usually monoecious, meaning both the male flowers and female flowers can be found separately on the same plant. The male flowers grow in small clusters and can be identified by their smooth, slender stems. Containing usually three stamens (pollen producers), male flowers open about a week before the female flowers and outnumber their female counterparts on average 10 to 1. Female flowers, on the other hand, grow singularly and have a large base or stem that resembles a baby cucumber. This is the ovary and it is the part of the female flower anatomy that will become the fruit that houses the seeds. Inside the female flower is where we find the pistil, which is made up of the stigma (pollen receivers) and the style, a tube like structure that leads to the ovary. For the female flower to be successfully pollinated, pollen must be transferred from the stamens of the male flower to the stigma of the female flower.  In order to do this properly one will need a tool. I've found that a small paint or make-up brush with soft bristles works well but some growers use electric tooth brushes, also with soft bristles, to move the pollen.
To pollinate the cucumber flower start first at a male flower. Take the tool of your choice and gently brush the tip of the stamen which is called the anther. This is the pollen bearing part of the flower that bees bump and vibrate, shaking the pollen onto their bodies. Brush the anthers a few times, you may be able to see the yellow pollen collecting if you use a white bristled brush and then move to a female flower next. Take the part of the brush that contains the pollen and rub it gently upon the very center of the female flower. This is where the stigma resides and this is where the pollen is initially received. As you pollinate the flowers, be sure to go from male to female and back to male again before going to another female. A successfully pollinated female flower will grow into a cucumber and if it is not pollinated properly the fruit will not form and instead will slowly wither and die off.
Strawberries
The common garden Strawberry plant (Fragaria ananassa) is self-fertilizing (self-pollinating) but only to a certain extent. The flowers of most strawberry plants are referred to as androgynous or hermaphroditic meaning the flower contains both the male and female reproductive parts. However, unlike the tomato flower where both organs of reproduction are enclosed together in close proximity, the male and female parts on the strawberry flower are fractions of an inch apart. Outdoors this fraction of an inch is handled and taken care of by pollinating insects and the wind. But indoors, this fraction of an inch can become more like a mile. The female part (pistil) of the strawberry flower is located in the direct center of the flower. It is yellow and circular, about the size of a pencil eraser and will become the fruit of the plant. This part of the flower can be identified by the many small stigma (pollen receptors) covering it. The male part (stamen) of the flower encircles the female and has anthers (pollen producers) that stand above the stigma.
When hand pollinating, the goal is to move the pollen from the anthers to the stigma, gently spreading it as evenly as possible over the whole surface of said stigma. Do this using a soft brush or the tool of your choice. If the pollen is spread evenly over the stigma, the result will be a fruit that is more uniformly shaped. An improperly pollinated strawberry flower will produce misshapen fruits that may still have great flavor, but are less appealing to the eye and usually much smaller than those from a successful pollination. This may be an important factor if the grower plans to give away or sell any of the harvest.
Special Note
When hand pollinating it is best to do so when the flower is completely open for this is when pollen production will be at the highest levels. This is when the stigma of the female flower is most receptive. I prefer using a small soft-bristled paint brush over something like a Q-tip. The brush seems to pick up and distribute the pollen quite well. I have never used an electric tooth brush or device similar to one but I imagine, if used with care, they would work just fine.
Kyle Ladenburger is Garden & Greenhouse contributing editor and an avid indoor and outdoor gardener.
Want more information? Read these articles:
Alternative "Garden Hives" for the Gardener Seeking Honeybee Pollination
Genetically Modified Crop Plants – Leading Toward Food Security?
Pollination Basics for Indoor Vegetable Gardeners

How Professional Housekeeping Services Transform Your Space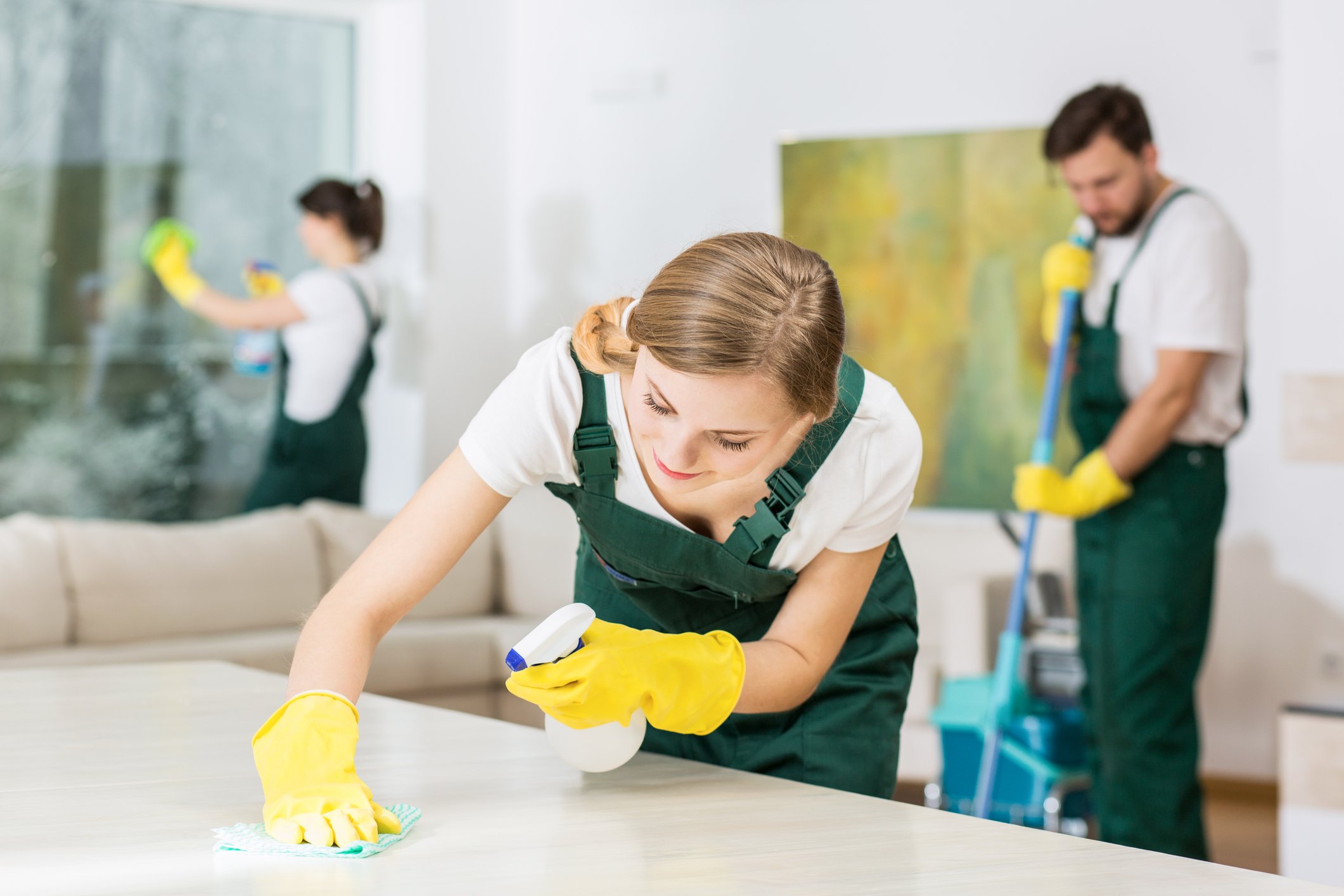 The ongoing challenge of home cleaning is a universal struggle that many of us face in our daily lives. Juggling work, family, and personal commitments leaves little time and energy to maintain a pristine living environment. However, there is a solution that can transform your home and make your life easier: professional housekeeping services.
Let's unfold how these services can revolutionize your living space, making it a cleaner, healthier, and more organized place.
Cleaning Routines: Daily, Weekly, and Monthly
Establishing a structured cleaning schedule for different areas of the home is essential for maintaining a consistently clean living environment. By breaking down your cleaning tasks into daily, weekly, and monthly routines, you can efficiently manage the upkeep of your space.
Daily tasks might include quick tidying, making beds, and wiping down kitchen surfaces.
Weekly tasks may involve vacuuming, mopping, and cleaning the bathroom.
Monthly tasks could include deep cleaning, such as washing windows, dusting ceiling fans, or scrubbing grout.
By allocating specific tasks to different timeframes, you ensure that no area of your home is neglected for an extended period. This structured approach prevents the buildup of dirt and grime and makes the cleaning process more manageable.
The benefits of maintaining regular cleaning routines extend far beyond a sparkling home. Consistent cleaning routines contribute to a healthier and more comfortable living space. Daily upkeep minimizes the need for intense cleaning sessions and helps you stay on top of clutter and mess. This not only saves you time but also reduces stress.
Furthermore, a clean home creates a more pleasant atmosphere, enhancing your overall well-being. It's easier to relax, focus, and enjoy your space when it's free of chaos and dirt. Regular cleaning also prolongs the lifespan of your furniture and appliances, ultimately saving you money on replacements and repairs.
How Does Professional Housekeeping Services Help You?
The advantages of hiring house cleaning services are numerous and can have a transformative effect on the cleanliness and organization of your home. One of the primary benefits is the time and energy you save.
Professional housekeepers are experienced and efficient, capable of tackling cleaning tasks with a level of expertise that surpasses most homeowners. They can handle a wide range of cleaning challenges, from stubborn stains to delicate surfaces, ensuring that your home looks its best.
Housekeepers are not just cleaners; they are time-savers and experts in the art of cleaning. When you hire professional housekeeping services, you free up valuable time that can be better spent on work, family, or leisure activities. The hours you would have spent on cleaning can now be used for pursuits that truly matter to you.
Moreover, housekeepers bring a level of expertise that comes from years of experience. They understand the best cleaning techniques, have in-depth knowledge of various cleaning products, and are adept at handling different surfaces and materials. This expertise ensures that your home is cleaned thoroughly and efficiently, with attention to detail that surpasses what most homeowners can achieve on their own.
The thoroughness of professional cleaning is another compelling reason to consider housekeeping services. Housekeepers are trained to pay meticulous attention to every detail, ensuring that no nook or cranny is overlooked. They have a keen eye for areas that often go unnoticed, such as baseboards, vents, and under furniture. This level of thoroughness results in a home that not only looks clean, but is genuinely clean and sanitized.
Professional housekeeping services can also tailor their cleaning to your specific needs and preferences, addressing areas that require special attention. Their commitment to thorough and customized cleaning can make a noticeable difference in the overall cleanliness and hygiene of your home, creating a more comfortable and healthier living environment.
Finding the Right Housekeeping Service
When it comes to choosing a reliable and reputable housekeeping service, guidance is essential to ensure you make the right choice. Begin your search by seeking recommendations from friends, family, or colleagues who have had positive experiences with housekeepers. Online reviews and ratings on platforms like Yelp or Angie's List can also provide valuable insights.
It is important to look for services that are licensed, bonded, and insured, as this indicates a level of professionalism and accountability. Checking if the service performs background checks on its staff can give you peace of mind. Trust and reliability are crucial when inviting someone into your home, and these considerations will help you narrow down your options to reputable candidates.
Several factors should be taken into account when selecting a housekeeping service.
Cost
Services offered
Ask for references from previous clients to get a sense of the service's quality and reliability.
Choosing the right housekeeping service involves a balance of factors such as cost, services offered, references, and a gut feeling of trust and compatibility with the service provider. By carefully considering these elements, you can make an informed decision that aligns with your home's cleaning needs and your peace of mind.