Having been a "bucket" gardener for several years, I'd often wondered about growing tomatoes hanging upside down so I decided to try an experiment comparing the inverted system to the standard staked system. The Tennessee mountains, where I live, have cool nights and above average rainfall so tomatoes are slow growing and highly susceptible to blight.
Four varieties were planted, Better Boy, Dolly Parton, Mountain Pride and Goliath, two plants each in inverted buckets, two plants each staked. I talked to a few gardeners that had tried the inverted system and most complained that it demanded too much attention with the plants dying early in the season. The most likely cause of this is that they weren't watered and fertilized regularly, as is usual in any bucket system.
I had read that the plants could be started upright and the bucket inverted when the plants were established, but decided to bypass that step and plant them upside down right off. I drilled a two inch hole in the middle of the bottom in five gallon buckets, and then drilled a few small drain holes. A
supplemental truss system of nylon line was added to strengthen the handles. Then, suspending the buckets between sawhorses, I stuck the roots of the plant up through the hole and filled it with fertilized topsoil. The plants were about eight inches high and I buried most of that height in the soil. Once planted, I hung them on hooks on the rafter ends of my carport facing south. I left an ample amount of tail on the hanging ropes so they could be raised and lowered as needed. I purposely hung them inside the roofline out of the rain.
The first week, the hanging plants twisted and turned, attempting to defy gravity. Instead of growing down, they curled up along the bottom of the bucket, trying to grow upright. As an added experiment, I planted onion sets in the tops of the buckets and let them grow several inches before covering the exposed soil with mulch. They would become "telltales," wilting when watering was needed.
Two weeks into the experiment the upside down plants looked smaller and shorter than the standard plants. Measured, they were similar lengths when the bucketed plants were stretched out, but the standard plants had more blossoms, were hardier and already had a few dime sized tomatoes. Within a month the standard plants had even more blossoms and tomatoes. The hanging plants were several inches longer and just starting to bloom. I wondered if their attempt to defy gravity hindered their ability to produce fruit and assumed that when blossoms turned to tomatoes the weight would stop the upward curling. One hanging Better Boy was lost to root rot but it was the only casualty among the inverted plants. Meanwhile, I tied the staked plants for the second time and pruned both sets of plants equally. So far the staked plants looked far healthier than the hanging plants.
Six weeks into the experiment, the staked plants needed tying and pruning again and several had quarter to silver dollar sized tomatoes. The inverted plants were gangly and several inches longer than the staked plants. They also had a few dime sized fruit, but were definitely a week behind the staked plants. Within the next week the inverted plants started to set more fruit and started to catch the staked varieties. Plant for plant, the hanging plants were on average a foot longer than the staked plants, and in just that week had grown an abundance of quarter sized tomatoes with the Mountain Pride variety being the most prolific.
By the end of July the staked plants showed signs of Verticillium or Fusarium wilt or what is called "blight" locally in the mountains. The cool, wet weather is a perfect environment for the disease. The staked tomatoes were ripening before maturity and the leaves were yellowing on a few plants. The hanging plants were healthy and green and did not show any signs of blight. Both sets of plants were handled the plants as little as possible and I always washed my hands before touching another plant.
There was a definite advantage to the inverted bucket system because it kept the plants dry. With the signs of blight in the staked plants, it became apparent why the hanging plants were outgrowing them. So I raised the buckets to within eighteen inches of the roofline to keep them as dry as possible.
Within sixty days the hanging Dolly Partons had taken the growth lead with most of the plants having clusters of fruit, some up to eight in a string. All the hanging plants were healthy with none showing any sign of blight. There is a definite advantage to hanging the buckets under the protection of the eaves which protects them from rain or dew. I watered them twice weekly, with the "telltale" onions drooping when watering was lax. Tomato growth was rapid with none showing any color as yet. I liquid fertilized every other week plus a coating of slow release pellet fertilizer under the mulch released every time I watered. The hanging plants received about ninety percent of the sunlight that the staked plants were exposed too. The staked plants rarely needed watering due to the frequent rain.
Because of the frequent rain the staked plants were wilting by the first of August. Their fruit also ripened prematurely, the leaves yellowed and were showing sure signs of blight. Plus the lower tomatoes were being half eaten by the over abundant crows. The hanging plants weren't touched, another plus for them.
By mid August, after a week of constant rain, the staked plants were doomed to blight. I was careful not to spread it to the hanging plants which also had a few yellowing leaf tips. The hanging plants had up to two dozen dime to silver dollar sized tomatoes each, with the Dolly Parton and Mountain Pride varieties the most prolific. All plants were healthy, dark green, and still relatively wilt free. The third week in August I pulled four of the dead and dying staked plants. Most of the others showed severe blight patterns and would die within a week. The tomatoes on the hanging plants started to turn pink and they too had a few more yellowing leaves.
The next week I pulled the medium sized onions in the hanging buckets and planted endive in their place. The hanging tomatoes ripened rapidly, with some of the plants showing signs of blight; the Dolly Partons and Mountain Prides seemed to be the hardiest. The tomatoes were small for their variety though but this may have been caused by the by the cool, wet weather, as we experienced many nights in the mid- fifties.
By the end of August, with continuous daily rains, all the staked tomatoes had died of wilt. The inverted plants, although tainted with blight, continued to produce an abundance of smaller than usual tomatoes. But they were firm and full flavored. By the end of the first week in September all the staked plants had died and were pulled. The hangers hung on for another few weeks.
The experiment proved to me that, after a dozen years with only one successful crop of tomatoes, the inverted system was best for my area of Tennessee. With cool nights, above average rainfall, and blight lurking in every teaspoon of soil, I had all but given up on raising tomatoes. Once established, the inverted system is a relatively care free – no staking or tying; no crawling around weeding and fighting off bugs, crows and mice. Remember to maintain a balanced watering and fertilizing program and you'll be rewarded with clean, easily accessible tomatoes just hanging around waiting for their turn at your table.
Bob Folks lives and writes in the Appalachian Mountains of Eastern Tennessee. He owes his interest in writing to a lifetime of bizarre experiences, and his friends and family, and his gardening interest to his father, an avid gardener and beekeeper. A biology major and a gardener for most of his life, he now prefers to "experimental garden."
Read More Articles
How to Grow Juicy and Tasty Tomatoes
Ten Planting Tips for Healthy Tomatoes
Tomato Fruit Yield and Solar Radiation Intensity

Red Maeng Da Vs. Red Bali Kratom: What's The Difference?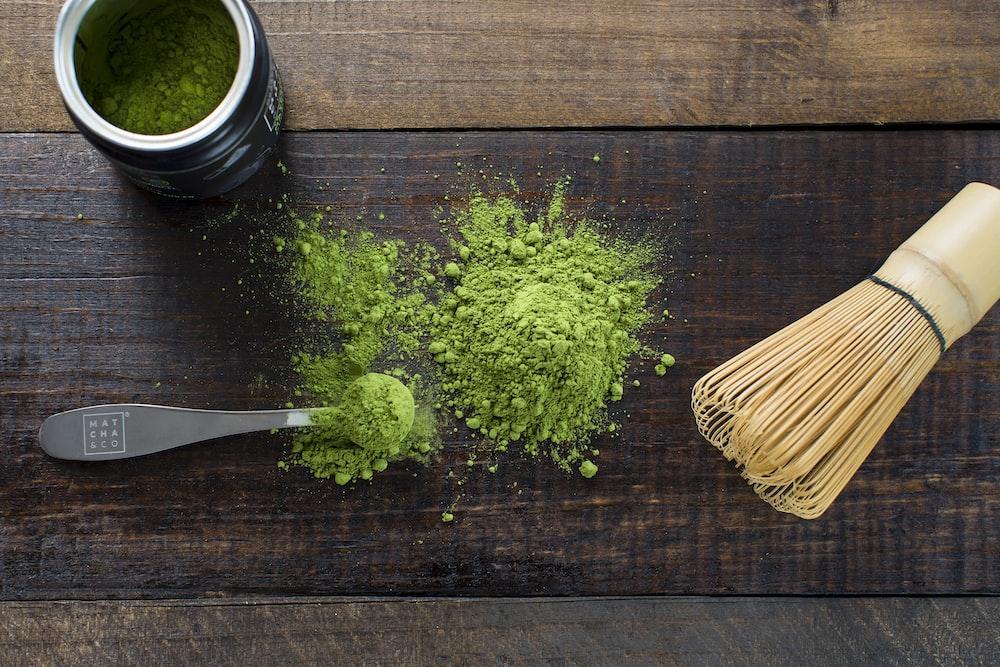 If you're interested in trying kratom, you may have seen Red Vein Maeng Da and Red Vein Bali Kratom. Both red kratom strain are popular among the world's users, but what's the difference between them?
This article will compare red maeng da vs red bali kratom, including its effects, dosage, and more. Both of these red strains are very popular and have many similarities. Though there are similarities between both strains, they do have some differences.
Keep reading to learn more about the red Maeng da and the red Bali strain, and find out which one is right for you!
Red Maeng Da Kratom Strains
Red Maeng Da Kratom strains are among the most popular strains of kratom. They are known for their high levels of alkaloids, which gives them their distinctive red color. They are also known for their powerful effects.
Red Maeng Da kratom strains are typically grown in the rainforests of Indonesia. The name "Maeng Da" actually means "pimp grade" in Thai, which is ideal given the strain's reputation for being one of the strongest kratom strains.
These strains can be found in various forms, including powder, capsules, and leaves. The most popular way to take Red Maeng Da kratom is in capsule form, allowing for more precise dosage.
It is also popular for making kratom tea, as the leaves can be steeped in hot water to make tea.
As a result, some kratom fans feel that the name Maeng Da implies excellent quality and potency. If you're one among the many kratom users looking for high quality red kratom strains or good quality kratom products, Red Maeng Da might be the way to go.
But it is essential to consult a medical professional before taking prescription medication or being affected by a serious medical condition, as it sometimes tends to have the opposite effect.
Red Bali Strains
When it comes to taking red Bali kratoms, there are some facts that you should know. Red vein strains are obtained from a method called grafting.
It is a process in which two different red vein plants are mixed to get the result of a combined characteristic.
Red Bali is one of kratom's most famous red strains. Not only is it popular, but it is also one of the high-potency strains.
Many believe that red Bali is the most muscular strain of kratom as it might help relieve pain and physical discomfort. If you're looking for a potent pain reliever, kratom experience, or mood enhancement, red Bali is the way to go.
Comparing Red Maeng Da Vs. Red Bali Kratom?
Red Maeng Da vs. Bali kratoms – They are two different essential kratom strains of the same plant.
Both strains are sold as dietary supplements and are widely used for their purported relaxing effects.
While their organic compounds share some similarities, there are also some crucial differences between these two strains.
Dosage
Their universal doses are the first comparison of red Maeng da vs. red Bali kratom. For red Maeng Da, the recommended dose is between 2-4 grams, while for red Bali, the recommended dose is between 3-5 grams. Red Bali can be quite sedating, causing you to feel tired in higher doses (5+ grams).
Color Of Veins
The following comparison between red Maeng da vs. red Bali kratoms is the color of their veins.
Red Maeng da has red veins, and red Bali has green veins. The different colors indicate different alkaloid profiles. Red Maeng da typically has a higher concentration of mitragynine, while red Bali has a higher concentration of 7-hydroxymitragynine.
Red Maeng da is more stimulating, while red Bali is more sedating. Red Maeng da is more energizing and is better for daytime use. Red Bali is better for nighttime use because it can help you relax and fall asleep.
The color of kratom veins is just one of the many factors that determine its effects. Other factors include the strain, the region it's from, the quality, and how it's prepared.
Red Kratom Strain: Mature Leaves Available
On the other hand, Red kratom is said to be the most sedating of all kratom vein colors. They're also famous for providing Chronic Pain relief and relaxation.
Green Maeng Da Vein: Middle Years Leaves
Next, Green kratom is said to be in the middle of the White and Red kratom strain. They're also famous for providing a balance of both Sedation and Stimulation.
Efficacy
Both red Maeng Da and Bali kratom are effective in providing pain relief, but red Maeng Da is more potent and has longer-lasting pain-relieving effects.
User Experience
Some kratom enthusiasts prefer red Maeng Da for its relaxing effect, while others find red Bali to be more mood-boosting. Ultimately, it comes down to personal preference.
When comparing both kratoms, it is clear that both kratoms have their unique benefits.
Red Maeng Da is more potent and has a longer-lasting effect, while red Bali is more relaxing. Ultimately, the decision of which strain to take comes from personal preferences.
Origin
Red Maeng Da originates from Thailand and gets its name from a water bug called "Maeng" Conversely, red Bali kratoms come from Indonesia.
The difference in origin can affect the user experience as each kratom can offer different benefits. For example, Red Maeng Da is more energized, while Red Bali is more relaxed.
Alkaloids
Mitragynine and 7-hydroxy mitragynine, which bind the opioid receptors, are two essential alkaloids in kratom.
Red Bali kratoms and Red Maeng Da kratom include a variety of alkaloids, including these two in particular.
Other alkaloids are also present. You will discover that the alkaloids provided by each strain will vary from one another.
Location
Red Maeng Da is domestically grown in Thailand, while red Bali is grown on the Indonesian island. Red Maeng da can be found in some countries, but you have to look for the legality in places like San Diego, Rhode Island, Sarasota county, and union county.
Daytime Energy Levels
Red Maeng Da vs. Red Bali Kratom – These kratom strains come from the same family of trees, the Mitragyna Speciosa.
The difference between the two strains lies in their potency and effects. Maeng Da is widely considered the most potent strain of kratom, while Red Bali is known for its relaxing effect.
Potency
While kratom is still in the process of getting approved by the FDA as a dietary supplement, many medical professionals believe in its potential as a supplemental dietary product.
Compared to Red vein Bali, Red Maeng Da appears to be less potent but more balanced. Red Maeng Da is often used as a pain reliever, while Red Bali is commonly used to alleviate discomfort and enhance mood.
Popularity
Red Bali is one of the most popular kratoms because it boosts mood and provides relaxation. Red Maeng Da is also a popular strain, but it is more well-known for its potent effects.
Which One Should You Try?
There is no definitive answer related to it. It ultimately comes down to personal preference. Some people prefer red maeng da for its potent effects, while others find red bali more relaxing.
Try out both strains to see which one works. Red Maeng Da and Red Bali kratom are two of the most popular strains of kratom.
Both kratoms offer a variety of benefits, including relief from pain, increased energy levels, and improved mood. Red Maeng Da is more potent, while red Bali is more relaxing.
Final Thoughts
While red Maeng Da is more potent, red Bali is more relaxing. Ultimately, the decision of which strain to take comes from one's experience of using it. It is essential to start with a low dose and increase it gradually to avoid side effects.