Sprouted Fodder as a Living Food for Backyard Livestock
Got backyard chickens, ducks, rabbits, or maybe a couple goats? Live, sprouted fodder (livestock feed) ranges from bucket-soaked and rinsed grains fed just as the seeds' growth cycle emerges, to hydroponic tray-grown grains grown up to seven or so green inches tall. Both types are fed to a wide range of livestock. The benefits of feeding sprouts can include heightened health of the animals and their subsequent products such as dairy, eggs and meat. Plus, they can be a year-round source of living food if it's difficult to set up a free-ranging system. For this article, we'll discuss quickly sprouted grains as well as those that grow for a little longer to produce more height and green growth.
Which to Choose — Just-Sprouted or Taller Green Growth?
Both just-sprouted grains and those with longer green growth and thicker root mats are grown hydroponically and usually only with water that's free of additives. The grains already have enough nutrients from the parent plants they were harvested from to produce life for the short timespan they're grown before being fed.
The choice of just-sprouted or longer green tray grown sprouts depends partly on whether the livestock are monogastric — animals with one stomach compartment — or ruminant. Ruminants are animals with four stomach compartments, such as cattle, sheep and goats. The choice also depends on the nutritional goals of the owners of the animals. According to Jeff Mattocks, livestock nutritional advisor for The Fertrell Company, "Young sprouts only a couple days old would retain much of their energy value as starch-type carbohydrates. After the germ is popped and the sprout starts growing the stored enzymes start activating, thus changing the digestibility of the grain.
"There are some beliefs that this enzyme conversion reduces the grains stored anti-nutritional factors. The early sprouts would be most suitable for monogastrics – poultry, swine, equine, etc. While the 7-10-day old (tray grown, taller green) sprouts that are much bigger have a higher protein and fiber content with a much lower energy value due to the conversion of stored energy-starch to plant growth. At the larger stage of growth it is much more nutritionally suitable for ruminant feed.
"In the progression each day of the wheat sprouts (for example), the energy — stored carbohydrates — decreases very quickly. Those carbohydrates are very important in the diet of non-ruminants. However, ruminants are able to ferment the fibers and are able to digest the remaining energy."
Many of us with backyard chickens, however, are aware that green grass as a supplement is also part of a healthy poultry flock's diet and it's one of the benefits of free-ranging them on pasture. So a mixture of both types of sprouts could be beneficial to poultry.
Much has been spoken of the value of feeding plants with living, green chlorophyll. This type of food is known to provide something "beyond organic" to grazing and browsing livestock's health including conjugated linoleic acid (CLA) and activator X (or vitamin K2) discovered by Dr. Weston Price which is believed to be present in the products of animals that consume green chlorophyll, usually from living plants. This living substance has been reported to diminish in dried stored hay unless a specific drying method is used to preserve the green. So sprouted green fodder may have something of value to those who would prefer to feed greens year-round but currently have to resort to other dried feeds.
However, for those who choose to grow taller growing grains in trays, Matthew Sampson, founder of Feed Your Farm of Washington State which installs larger scale hydroponic fodder systems to farmers across the country, points out that the white roots that form mats within the trays also hold a key to health benefits. "What producers are looking for," he said, "is not necessarily tall grass, but thick, dense, bright white root mats." Important enzymes and nutrition are actually in the root mass itself, rather than it just being benign "stuff" that holds up the green growth. "It's with a thick root mass that the producers get their higher yields. A two-inch to three-inch thick root mass is what we are looking to accomplish."
Types of Grain for Sprouting
Barley so far is the most popular grain to use for taller sprouted green animal fodder, and even the larger scale dairies often use only barley for their year-round hydroponic sprouting systems. But wheat, oats, alfalfa and other grains and seeds can be sprouted as well.
"We have experimented with sprouting over 20 types of grains to determine their various germination and growth rates," Sampson said, "and we have worked with researchers from Washington State University and nutritionists from Organic Valley to learn more about the nutritional value of each of these grains as well. From these experiments we have learned that barley sprouts and grows really fast compared to other grains, and barley has more beneficial enzymes and more balanced nutrition compared to most of the other readily available grains. We have also learned that sprouted barley has higher levels of energy than many of the other grains, and this is particularly important for dairy cows and dairy goats that need the energy for milk production. Furthermore, barley seed is simple to grow in many parts of North America, and because there is already a large demand for this grain from the beer brewers, an established market already exists with somewhat stable supply and pricing levels."
Finding Quality Grain for Sprouting
The best type of grains for sprouting, obviously, have high germination qualities. Grains that have been heat-dried or crimped have proven to have very poor sprouting qualities according to reports of homesteaders who've tried sprouting these types of grains. Most of it never sprouts at all, and that which does takes a long time. According to Jeff Mattocks, drying and crimping kills the grains' germ.
For barley in particular, there are certain types that work best. Malting barley seems to work better than seed barley, but some seed barleys that are also clean and high germinating enough do well, also.
For finding locally produced grains, a gardener's county agricultural extension agent or other regional agriculture non-profits may know of regional grain producers that sell in small enough quantities for the backyard livestock owner. Also, local seed and feed stores may have the sprouting seeds growers are looking for in the quantities needed for smaller numbers of animals.
DIY Sprout Production
In general, homemade sprouting systems for young sprouts without tall green growth consists of a bucket for first soaking the grains for several hours, then pouring the soaked grain into another bucket with drain holes drilled in the bottom and halfway up the sides. This soaked grain is rinsed twice a day just until sprouts are seen, at which time it's fed to the livestock. Harvey Ussery (see below) points out that the rinsing is very important and can help prevent mold from ruining the sprouts.
Here's a do-it-yourself home sprouting system for those feeding a variety of young non-greened sprouts to livestock. It's shared by Harvey Ussery, owner of TheModernHomestead.us and author of The Small-Scale Poultry Flock (Chelsea Green, 2011).
His method of sprouting both grains and peas (grains take five days to sprout with this method, peas take four) starts with six 5-gallon food grade plastic buckets kept at temperatures above freezing. Two buckets are used as soaking buckets, and the rest are drain/sprout buckets which have dozens of holes drilled in the bottom and half-way up the sides. (Depending on the type of grain intended for sprouting, make sure holes are small enough to where the smallest grains don't either fall through, or get stuck in the holes and clog the drainage ability.)
He starts by fully soaking grains such as wheat, oats and barley in the first soaking bucket.
On the second day he pours the soaked grains into one of the drain buckets and thoroughly rinses them. He pours new grains in the original soaking bucket he just emptied. In a second soaking bucket on this day, he pours in peas and covers them with water for soaking.
On the third day, the soaked grains from yesterday are poured into an empty drain/sprout bucket. The soaked peas are now poured into the grains from day one. There are now two drain/sprout buckets with soaked and sprouting grains/peas. They're thoroughly rinsed. Then another batch of grains and another batch of peas are soaked in the two soaking buckets.
On day four, the process repeats — with the most recently soaked peas added to the soaked grains from day two.
On day five, repeat again. By now, all four drain/sprout buckets have contents.
On day six, the most advanced bucket of sprouts is fed to the livestock. That bucket, now emptied, is used to start over as in day one.
If this method seems confusing at first, Ussery suggests assembling six regular drinking cups and "practicing" with them which helps the system make sense.
Very Small-Scale Sprouting for Longer Green Growth
It usually takes about six to ten days to grow grains into the longer green stage for feeding. Time to reach the target height or thickness of the root mat can depend on room temperature and other factors that vary with each person's homemade system. Greenhouses or even indoor rooms with indirect light or regular room lights provide enough light during this short growing period.
In general, start by soaking the grains for about eight hours. Some soak for less, some overnight, so experiment in the future if the eight hours doesn't seem optimal.
Drain.
Spread grains evenly over the bottom of shallow trays with appropriately sized drain holes.
Water twice a day — don't drench them but don't let them dry out.
Harvest and feed when they've reached the size or age desired for fodder. Smaller livestock like poultry that won't harm the trays can be fed right from the tray if preferred. Or, the greens can be lifted from the trays and fed right along with their root mat.
Some feel that 60 degrees F. is a good temperature for the growth speed they're looking for. Sprouts can grow in both colder and warmer temperatures — up to 75 degrees F. for example, but the warmer temperatures are also more encouraging to mold growth.
People enjoy growing sprouts year-round for human food. And now, even our backyard livestock can enjoy enzyme-rich living sprouts. For those with rabbits or other animals with sensitive digestion, introduce sprouts to the diets slowly, only as a smaller supplement at first along with other familiar feeds, so they can adjust to the new type of feed without overeating an unfamiliar food. As well, know the basic feed requirements of the particular animal species. Some require at least some dry feed while relishing fresh food as a supplement. But when fed properly, most backyard companion animals are very grateful and even healthier for sprouted fodder in their diets.
Barbara Berst Adams is the author of The New Agritourism: Hosting Community & Tourists on Your Farm, NewAgritourism.com. She also writes for the Micro Eco-Farming Center, Microecofarming.com.
Want more information? Read these articles:
Growing Wheatgrass with Hydroponics vs Soil
Hydroponics is as Easy as NFT!

The Ultimate Indoor Cleaning Manual: From Clutter to Comfort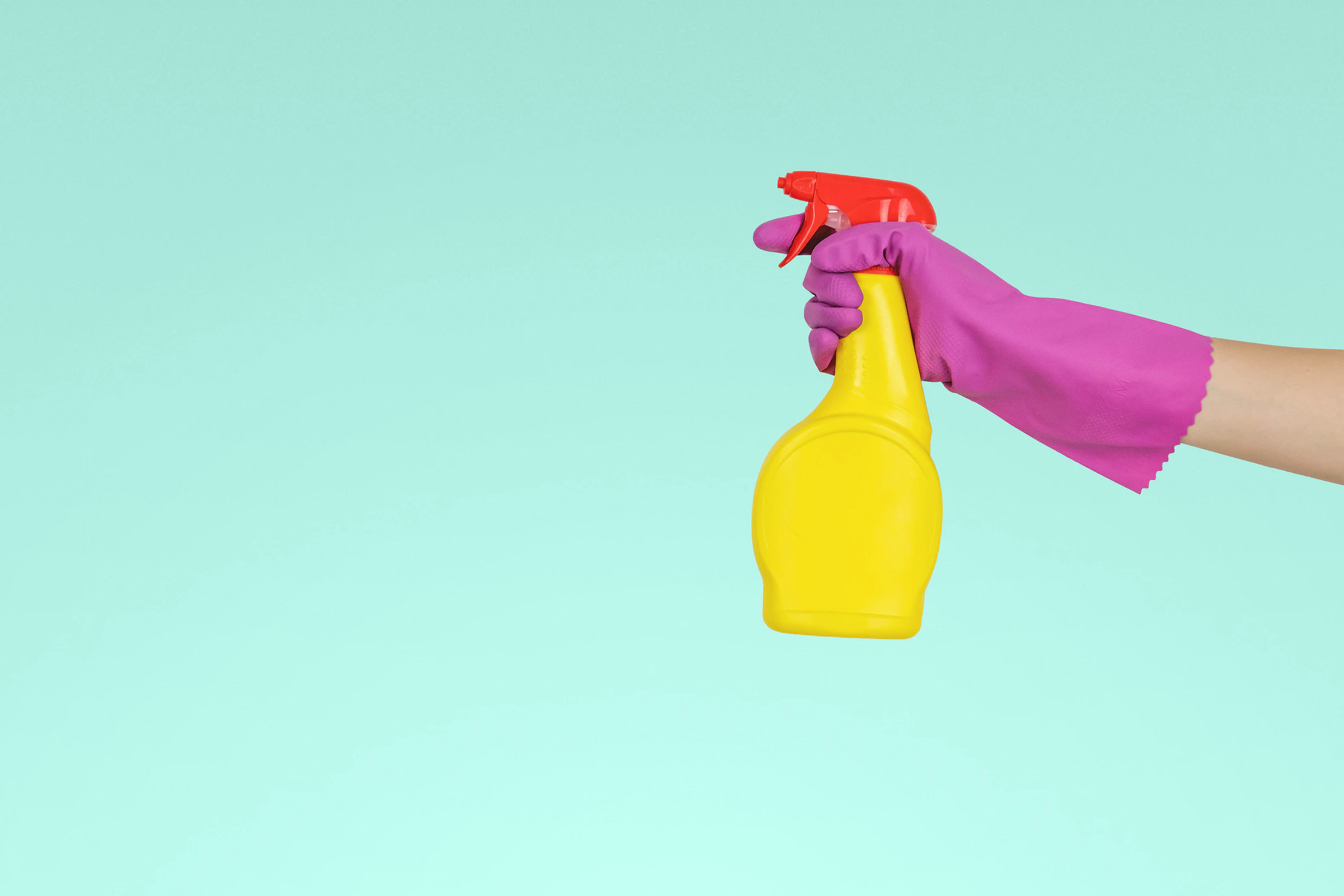 You're drowning in mess and don't know where to start? Dive into our ultimate indoor cleaning guide.
It's all about transforming your chaotic space into a cozy haven. We'll walk you through essential supplies, cleaning frequencies, and room-by-room strategies.
Plus, we'll tackle stubborn stains and give you expert tips to keep your home sparkling.
Ready to roll up your sleeves? Let's turn your home into the sanctuary you deserve.
Understanding Cleaning Frequencies
In light of maintaining a clean home, it's crucial to understand that cleaning tasks fall into five main categories: daily, weekly, monthly, seasonal, and yearly.
Your daily tasks, such as dishwashing and tidying, keep your home running smoothly.
Weekly and monthly chores, like vacuuming and deep-cleaning the bathroom, prevent buildup and save you time in the long run.
Seasonal tasks might include washing windows or deep-cleaning carpets, typically undertaken in spring or fall.
Yearly tasks might be those big projects like cleaning out the garage or washing the exterior of your house.
Essential Cleaning Supplies
You will need these basic cleaning supplies to effectively maintain your home:
a broom
a vacuum, a mop and bucket, or a steam mop or steam cleaner like Aqua Pro Vac
microfiber cloths
sponges
These tools are your household's best friends when it comes to cleaning. The broom sweeps away dust and dirt, while the vacuum tackles carpets and rugs.
The mop's wet cleaning abilities are perfect for hard floors.
Microfiber cloths are a godsend. They're reusable, eco-friendly, and excellent at grabbing dust and dirt.
Lastly, sponges are your go-to for scrubbing tasks.
Quick Cleaning Tips
Let's dive into some quick cleaning tips that can make your chores easier and more efficient.
Always have your cleaning supplies ready.
Categorize your tasks into daily, weekly, monthly, seasonal, and yearly. This ensures you're not overwhelmed and helps maintain a clean home.
For a quick clean-up, start by gathering trash from each room, collecting dishes, and starting a load of laundry. Clear clutter by putting items back in their proper places.
Remember that occasional deep cleanings, like washing your oven or windows, are just as important.
Comprehensive Cleaning Tutorials
Once you've got the right supplies and know how frequently to clean, half the battle is won. To further your skills, we'll cover some essential cleaning tutorials:
Fake a Clean House Fast
To fake a clean house, follow these quick steps:
Grab a laundry basket and walk through the main rooms. Scoop up anything that doesn't belong and stash the basket out of sight—in a closet or another room. Don't worry about sorting items now; just clear surfaces and floors.
Take a microfiber cloth and quickly wipe down any dusty spots on tables, TV stands, and other surfaces. If there's no time for a full dusting, focus on areas at eye level and spots where the light shines directly.
Align magazines, remotes, and coasters on your coffee table. Fluff and arrange couch pillows neatly, and fold throw blankets for an instantly orderly look.
Grab a damp cloth or cleaning wipe to quickly clean any conspicuous smudges or spills on countertops, mirrors, or glass surfaces that catch the eye.
Only do the most visible areas — like the living room and hallway. Don't worry about every corner; quickly remove visible dust, dirt, or crumbs.
Close the shower curtain, straighten towels, and wipe down the sink and counter. Replace the toilet roll with a full one and lower the toilet lid.
Put dishes into the dishwasher or stack them neatly in the sink. Wipe down counters, and use a cloth to quickly go over the refrigerator handle and any other high-touch areas.
Open windows to let in fresh air or light a candle for a pleasant scent. Lower the lights to create a cozy feel and hide less-clean areas, and consider turning on some background music.
Clean a Shower Curtain and Liner
To keep mold and mildew at bay, take down your shower curtain and liner and wash them in the washing machine with a couple of bath towels (to prevent wrinkling).
Use a gentle detergent and add 1/2 cup of baking soda during the wash cycle, followed by 1/2 cup of vinegar during the rinse cycle. Hang the curtain and the liner back up to air dry fully.
For extra tough mildew stains, pre-treat with a mixture of baking soda and water, or use a spray-on mildew remover before washing.
Clean a Top-loading Washing Machine
Keep your clothes smelling fresh by cleaning your top-loading washer regularly. Set the washer on the hottest, longest setting and add four cups of white vinegar to the water.
After a few minutes, pause the cycle and let the vinegar water mix sit for an hour. During this time, you can dip a scrubber in the vinegar water and clean around the top of the drum, the lid, and other parts of the washer.
After an hour, continue the cycle, then run another hot water cycle with a cup of baking soda to rinse out the vinegar and any loosened grime. Wipe down any remaining residues with a clean cloth.
Clean Your Oven
Start by removing the oven racks and soak them in hot, soapy water. Create a paste with baking soda and water and spread it throughout the inside of the oven, avoiding the heating elements.
Leave the paste on for several hours or overnight for best results. Use a plastic scraper to lift away the grime, then wipe the surfaces with a damp cloth.
Clean the glass door with a mixture of baking soda and water, and once all the residue has been removed, return the oven racks.
Clean Windows
For gleaming windows that invite sunlight into your home, mix equal parts water and vinegar in a spray bottle. Spray generously onto the glass and wipe away with a microfiber cloth, using circular motions to avoid streaks.
For any stubborn spots, rub gently with a cloth dampened in the water-vinegar solution. Don't forget to wipe the window frame and sill.
For best results, clean your windows on a cloudy day to prevent the sun from drying the solution too quickly and leaving streaks.
Room-by-Room Cleaning Guide
To tackle your home on a room-by-room basis and ensure no corner goes untouched:
Start with the most used areas like the kitchen or living room.
Equip yourself with your basic cleaning supplies and start by picking up any clutter, wiping down surfaces, vacuuming or sweeping the floor, and then mopping if necessary.
Move onto the less used rooms such as bedrooms and offices, following the same sequence.
Don't forget bathrooms – scrubbing the tub, sink, and toilet, and mopping the floor are essential here.
Remember, regular maintenance will make these tasks easier over time.
Dealing With Stubborn Stains
Stains can be pesky and really put a damper on your pristine home. Here are some simple ways to deal with obstinate stains:
Baking Soda Solution: Works wonders on most hard surfaces.
Vinegar and Water: Ideal for glass and mirrors.
Rubbing Alcohol: Perfect for removing ink and marker stains.
Hydrogen Peroxide: Great for stubborn bathroom stains.
Lemon and Salt: Natural alternative for rust and mildew.
Conclusion: Maintaining a Clean Home
A tidy environment not only brightens your mood but also reduces the time dedicated to intense cleaning sessions. So how do you maintain cleanliness consistently?
Start by creating a simple cleaning schedule that suits your routine. Divide tasks into daily, weekly, and monthly categories.
Small daily tasks like washing dishes, sweeping, and tidying up can prevent clutter accumulation.
Weekly tasks might include vacuuming and dusting, while your monthly schedule could include deeper cleaning tasks such as washing windows or cleaning the oven.