Swiss Chard is a Three Season Crop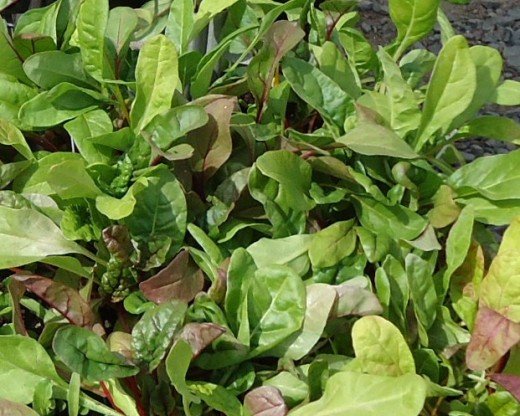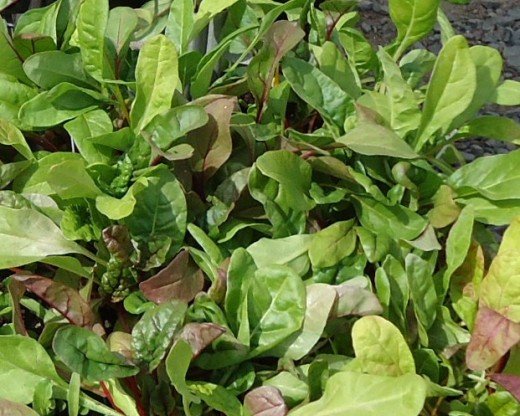 Swiss Chard is a beautiful plant as well as a nutritious green and could easily be grown as a showy plant. It is perhaps one of the most nutritious greens you can grow. Recent studies have shown that Swiss Chard contains at least 13 different polyphenol antioxidants. One of these is syringic acid that helps regulate blood sugar which prevents carbs from breaking down into simple sugars. In addition, the reddish purple stems of Swiss chard contain betacyanin which supports the body's immune system through its antioxidant, anti-inflammatory and detoxing effects.
Planting
Swiss Chard is a member of the beet family, therefore, do not plant it in a location vacated by beets, and don't plant beets in a location vacated by Swiss Chard. Like all annual vegetables, plant Swiss Chard in soil that has lots of organic material, specifically compost, worked into it. Soil with lots of organic material, holds nutrients and moisture needed for fast growth. It will grow in full sun, but will also grow in an area with partial afternoon shade. It can tolerate temperatures as low as 20 degrees F. so plant it as soon as the soil can be worked in the spring.
This is a very flexible plant and can be grown the entire growing season by planting it in the spring, summer and fall. It makes a good fall crop and can also tolerate heat, and does not readily go to seed like other greens and as a result makes a good summer green. Swiss Chard requires lots of room to grow, so plant seeds one-half inch deep and four inches apart. It can also be planted in peat pots or homemade newspaper pots indoors and then transplanted outdoors as seedlings into the garden.
Companion Plants
Bush beans (but not pole beans), onions and kohlrabi are excellent companions for Swiss Chard. With the exception of mustard, Swiss chard also grows well with other salad greens of both the lettuce and the cabbage families.
Seasonal Care
When the Swiss Chard plants reach two inches in height, weed them well and begin adding mulch. I usually like to start with a half inch of grass clippings followed by a couple inches of well-rotted sawdust. Using this type of mulching eliminates the need for any type of additional feeding during the growing season. It requires about an inch of water per week.
The only problem that Swiss Chard may have is with cutworms. If it is found cut off at ground level, cutworms are the likely culprit. Cutworms are often found in soil that was in grass the prior year, so if you plant Swiss Chard in soil vacated by grass, sprinkle crushed eggshells or diatomaceous earth around young plants to prevent further damage.
Harvesting
Harvesting Swiss Chard is easy. Simply twist leaves and remove them from the outside of the plant regularly from mid-summer until the ground freezes in early winter.
Cooking
To preserve nutritional value it is best to prepare and serve Swiss Chard right after harvesting it. Rinse it under cold running water. Do not soak it because this will cause water-soluble nutrients to leach into the water. Remove any part of the leaves that are brown, slimy, or full of holes. Slice the leaves into one inch segments until you reach the stem and discard the stems.
The healthiest cooking method is to boil it. This helps free up acids allowing them to leach into the boiling water and increase the sweetness. Place the Swiss Chard into a 3 quart pot of boiling water and cook it for 3 minutes. Begin timing as soon as it is placed in the boiling water. Do not cover the pot when cooking it which would allow oxalic acids can be released with the steam.
Remove the Swiss Chard from the boiling water and place it in colander to drain. Press out the excess liquid with a fork and place it in a bowl. Add balsamic vinegar and olive oil to taste. It can also be tossed with penne pasta, olive oil, lemon juice and garlic, added to omelets or used in vegetarian lasagna.
Freezing
Swiss Chard can be frozen. Once it has been cooked and drained, squeeze out excess the water and place it in quart size freezer bags. Squeeze the excess air from the bag to prevent freezer burn and flatten the bag so it can be stacked in the freezer. Use it within the next six months.
Donna Brown is the author of the gardening book Simply Vegetable Gardening which is available on her website: Cygnetbrow.com. She can be contacted at cygnetbrown@gmail.com.
Read More Articles
Growing Greenhouse Vegetables During Winter
Proper Nutrient Absorption Helps Grow Healthier Crops and Vegetables
Requirements for Successful Soil-Based Vegetable Gardening

Red Maeng Da Vs. Red Bali Kratom: What's The Difference?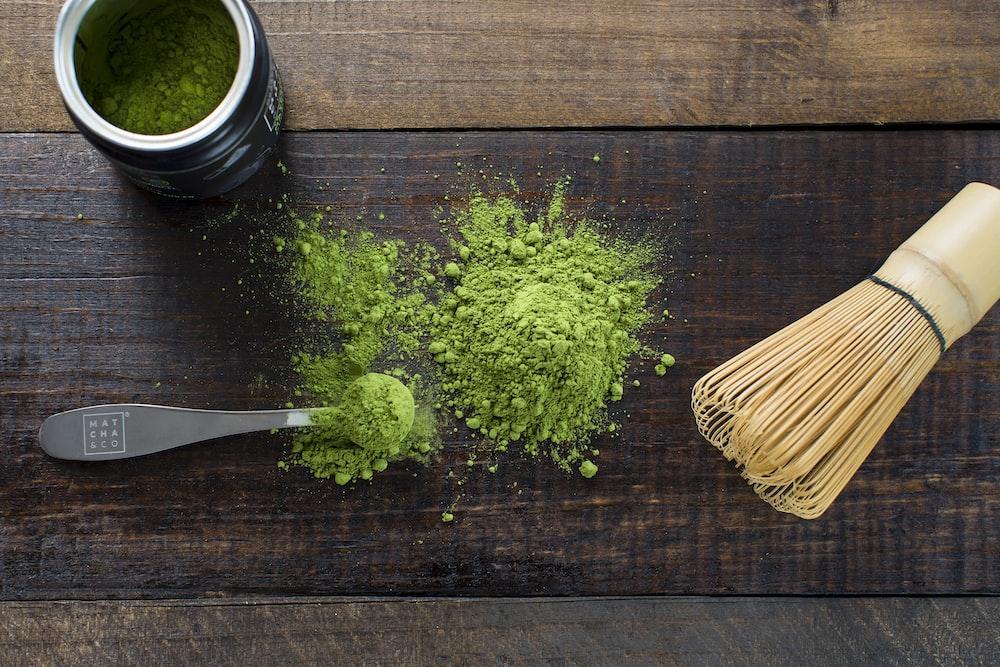 If you're interested in trying kratom, you may have seen Red Vein Maeng Da and Red Vein Bali Kratom. Both red kratom strain are popular among the world's users, but what's the difference between them?
This article will compare red maeng da vs red bali kratom, including its effects, dosage, and more. Both of these red strains are very popular and have many similarities. Though there are similarities between both strains, they do have some differences.
Keep reading to learn more about the red Maeng da and the red Bali strain, and find out which one is right for you!
Red Maeng Da Kratom Strains
Red Maeng Da Kratom strains are among the most popular strains of kratom. They are known for their high levels of alkaloids, which gives them their distinctive red color. They are also known for their powerful effects.
Red Maeng Da kratom strains are typically grown in the rainforests of Indonesia. The name "Maeng Da" actually means "pimp grade" in Thai, which is ideal given the strain's reputation for being one of the strongest kratom strains.
These strains can be found in various forms, including powder, capsules, and leaves. The most popular way to take Red Maeng Da kratom is in capsule form, allowing for more precise dosage.
It is also popular for making kratom tea, as the leaves can be steeped in hot water to make tea.
As a result, some kratom fans feel that the name Maeng Da implies excellent quality and potency. If you're one among the many kratom users looking for high quality red kratom strains or good quality kratom products, Red Maeng Da might be the way to go.
But it is essential to consult a medical professional before taking prescription medication or being affected by a serious medical condition, as it sometimes tends to have the opposite effect.
Red Bali Strains
When it comes to taking red Bali kratoms, there are some facts that you should know. Red vein strains are obtained from a method called grafting.
It is a process in which two different red vein plants are mixed to get the result of a combined characteristic.
Red Bali is one of kratom's most famous red strains. Not only is it popular, but it is also one of the high-potency strains.
Many believe that red Bali is the most muscular strain of kratom as it might help relieve pain and physical discomfort. If you're looking for a potent pain reliever, kratom experience, or mood enhancement, red Bali is the way to go.
Comparing Red Maeng Da Vs. Red Bali Kratom?
Red Maeng Da vs. Bali kratoms – They are two different essential kratom strains of the same plant.
Both strains are sold as dietary supplements and are widely used for their purported relaxing effects.
While their organic compounds share some similarities, there are also some crucial differences between these two strains.
Dosage
Their universal doses are the first comparison of red Maeng da vs. red Bali kratom. For red Maeng Da, the recommended dose is between 2-4 grams, while for red Bali, the recommended dose is between 3-5 grams. Red Bali can be quite sedating, causing you to feel tired in higher doses (5+ grams).
Color Of Veins
The following comparison between red Maeng da vs. red Bali kratoms is the color of their veins.
Red Maeng da has red veins, and red Bali has green veins. The different colors indicate different alkaloid profiles. Red Maeng da typically has a higher concentration of mitragynine, while red Bali has a higher concentration of 7-hydroxymitragynine.
Red Maeng da is more stimulating, while red Bali is more sedating. Red Maeng da is more energizing and is better for daytime use. Red Bali is better for nighttime use because it can help you relax and fall asleep.
The color of kratom veins is just one of the many factors that determine its effects. Other factors include the strain, the region it's from, the quality, and how it's prepared.
Red Kratom Strain: Mature Leaves Available
On the other hand, Red kratom is said to be the most sedating of all kratom vein colors. They're also famous for providing Chronic Pain relief and relaxation.
Green Maeng Da Vein: Middle Years Leaves
Next, Green kratom is said to be in the middle of the White and Red kratom strain. They're also famous for providing a balance of both Sedation and Stimulation.
Efficacy
Both red Maeng Da and Bali kratom are effective in providing pain relief, but red Maeng Da is more potent and has longer-lasting pain-relieving effects.
User Experience
Some kratom enthusiasts prefer red Maeng Da for its relaxing effect, while others find red Bali to be more mood-boosting. Ultimately, it comes down to personal preference.
When comparing both kratoms, it is clear that both kratoms have their unique benefits.
Red Maeng Da is more potent and has a longer-lasting effect, while red Bali is more relaxing. Ultimately, the decision of which strain to take comes from personal preferences.
Origin
Red Maeng Da originates from Thailand and gets its name from a water bug called "Maeng" Conversely, red Bali kratoms come from Indonesia.
The difference in origin can affect the user experience as each kratom can offer different benefits. For example, Red Maeng Da is more energized, while Red Bali is more relaxed.
Alkaloids
Mitragynine and 7-hydroxy mitragynine, which bind the opioid receptors, are two essential alkaloids in kratom.
Red Bali kratoms and Red Maeng Da kratom include a variety of alkaloids, including these two in particular.
Other alkaloids are also present. You will discover that the alkaloids provided by each strain will vary from one another.
Location
Red Maeng Da is domestically grown in Thailand, while red Bali is grown on the Indonesian island. Red Maeng da can be found in some countries, but you have to look for the legality in places like San Diego, Rhode Island, Sarasota county, and union county.
Daytime Energy Levels
Red Maeng Da vs. Red Bali Kratom – These kratom strains come from the same family of trees, the Mitragyna Speciosa.
The difference between the two strains lies in their potency and effects. Maeng Da is widely considered the most potent strain of kratom, while Red Bali is known for its relaxing effect.
Potency
While kratom is still in the process of getting approved by the FDA as a dietary supplement, many medical professionals believe in its potential as a supplemental dietary product.
Compared to Red vein Bali, Red Maeng Da appears to be less potent but more balanced. Red Maeng Da is often used as a pain reliever, while Red Bali is commonly used to alleviate discomfort and enhance mood.
Popularity
Red Bali is one of the most popular kratoms because it boosts mood and provides relaxation. Red Maeng Da is also a popular strain, but it is more well-known for its potent effects.
Which One Should You Try?
There is no definitive answer related to it. It ultimately comes down to personal preference. Some people prefer red maeng da for its potent effects, while others find red bali more relaxing.
Try out both strains to see which one works. Red Maeng Da and Red Bali kratom are two of the most popular strains of kratom.
Both kratoms offer a variety of benefits, including relief from pain, increased energy levels, and improved mood. Red Maeng Da is more potent, while red Bali is more relaxing.
Final Thoughts
While red Maeng Da is more potent, red Bali is more relaxing. Ultimately, the decision of which strain to take comes from one's experience of using it. It is essential to start with a low dose and increase it gradually to avoid side effects.