Shade Cloth Season is Here
Life is full of trade offs. In fact, every decision we make involves weighing and choosing between the sacrifices and benefits of a specific course of action. For instance, I was torn this month between recounting all the amusing and witty insights I've accrued thus far during my first gardening season and a topical article packed with useful information. I love to bloviate and use words to make myself appear far more witty and wise than I am in reality, but in the end I decided there's plenty of time for that.
This talk of trade offs and topical information makes complete sense. Well…at least in my little mind it does. You see, its shade cloth season it seems like everyone in the country is clamoring for the stuff right now. More than a few people call and need advice on choosing a cloth and beyond color (which I'll get to a little later), and usage (not all shade cloth is used for growing) there are two important factors at play when deciding what shade density to choose: light transmission and heat reduction. Really it is just two sides of the same coin, since a reduction in light transmission reduces the amount of infrared heat (which is really just infrared light).
WARNING: SCIENCE TALK
It's actually pretty complicated, but for our purposes we'll say, for certain, that light travels as waves. Humans are only able to see light within a certain frequency range, known as the visible spectrum. Plants are also photosynthetically active in roughly this same frequency range. However, in reality this is a very small portion of the total light spectrum. A portion of the invisible part includes infrared, which we feel as heat. This is why we feel the warmth of the sun when it emerges from behind a cloud, and why incandescent light bulbs get super hot. So, if you block visible light, as with a shade cloth, you are also blocking infrared light. This is why it feels cooler in the shade.
So the choice that you have to make then, is between torching your bean sprouts in the full, unforgiving sun (guilty) or starving them for light till they are ghostly pale and flaccid. Luckily the expanse between these two extremes is quite large, so there is plenty of room to get it right when it comes to shade cloth. Density of a shade cloth is given as a percentage, i.e. 40%. This means the weave of the cloth provides 40% shade versus no shade. Essentially that means that same cloth has a light transmission rate of 60% (since the percentages will add up to 100%). As a general rule, shade cloth in densities of 40-50% is perfect for most commonly grown flowers and vegetables. More shade than this can negatively affect the health, yield, and flowering of your plants.
However, shade cloth comes in a wide variety of densities and materials outside this range. Each one is designed for different applications, not all of them for growing. Black shade cloth is our most popular choice primarily because of its low cost and durability. It also has the widest range of densities. However, since black absorbs heat, it has the potential to transmit that heat into your building. Aluminet, a twisted aluminum fiber, is an expensive material in comparison. But because of its construction and high reflectivity it will greatly diffuse light. This reduces shadowing and is healthier for your plants. It also does not absorb heat like black cloth will.
In addition to shading just plants, a fair portion of cloth goes to shading patios, decks, pergolas, dog enclosures, livestock pens, children's play areas, etc. The uses are nearly limitless…and that's just for a shading application. Keep in mind that even though the lion's share of shade cloth will be used in this way, it does not mean all material deemed to be "shade" will end up serving that purpose. The same material can be used for privacy screening, fencing, pond covers, wind breaks, awning material, vehicle covers…the list goes on and on.
Different densities and colors are suitable for different applications, and you have many more choices in color than just black and/or the dull grey of aluminum. For instance, white is a slightly more expensive substitute for black that does not absorb heat. However, it is slightly less durable and can be prone to discoloration with extended use. Densities above about 70%, and especially in colors such as tan and blue, are commonly used for patio covering because of their pleasing aesthetic. Black 90% is commonly used alone or attached to an existing fence for privacy screening. We have even sold navy blue shade cloth for use at the Super Bowl for crowd control fence.
So don't pigeon hole shade cloth or fail to consider it for you next applicable home project. It is a versatile and durable product that does a great job of protecting your plants and a whole lot more. Keep all of this in mind as we move through summer and your plants are begging you for a reprieve from the dog days.

Red Maeng Da Vs. Red Bali Kratom: What's The Difference?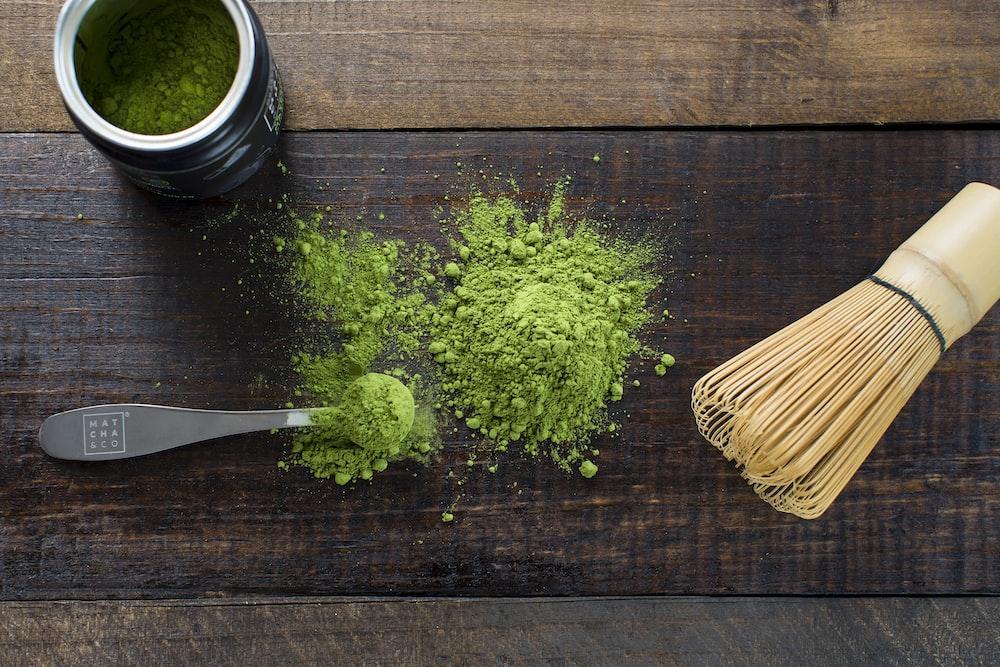 If you're interested in trying kratom, you may have seen Red Vein Maeng Da and Red Vein Bali Kratom. Both red kratom strain are popular among the world's users, but what's the difference between them?
This article will compare red maeng da vs red bali kratom, including its effects, dosage, and more. Both of these red strains are very popular and have many similarities. Though there are similarities between both strains, they do have some differences.
Keep reading to learn more about the red Maeng da and the red Bali strain, and find out which one is right for you!
Red Maeng Da Kratom Strains
Red Maeng Da Kratom strains are among the most popular strains of kratom. They are known for their high levels of alkaloids, which gives them their distinctive red color. They are also known for their powerful effects.
Red Maeng Da kratom strains are typically grown in the rainforests of Indonesia. The name "Maeng Da" actually means "pimp grade" in Thai, which is ideal given the strain's reputation for being one of the strongest kratom strains.
These strains can be found in various forms, including powder, capsules, and leaves. The most popular way to take Red Maeng Da kratom is in capsule form, allowing for more precise dosage.
It is also popular for making kratom tea, as the leaves can be steeped in hot water to make tea.
As a result, some kratom fans feel that the name Maeng Da implies excellent quality and potency. If you're one among the many kratom users looking for high quality red kratom strains or good quality kratom products, Red Maeng Da might be the way to go.
But it is essential to consult a medical professional before taking prescription medication or being affected by a serious medical condition, as it sometimes tends to have the opposite effect.
Red Bali Strains
When it comes to taking red Bali kratoms, there are some facts that you should know. Red vein strains are obtained from a method called grafting.
It is a process in which two different red vein plants are mixed to get the result of a combined characteristic.
Red Bali is one of kratom's most famous red strains. Not only is it popular, but it is also one of the high-potency strains.
Many believe that red Bali is the most muscular strain of kratom as it might help relieve pain and physical discomfort. If you're looking for a potent pain reliever, kratom experience, or mood enhancement, red Bali is the way to go.
Comparing Red Maeng Da Vs. Red Bali Kratom?
Red Maeng Da vs. Bali kratoms – They are two different essential kratom strains of the same plant.
Both strains are sold as dietary supplements and are widely used for their purported relaxing effects.
While their organic compounds share some similarities, there are also some crucial differences between these two strains.
Dosage
Their universal doses are the first comparison of red Maeng da vs. red Bali kratom. For red Maeng Da, the recommended dose is between 2-4 grams, while for red Bali, the recommended dose is between 3-5 grams. Red Bali can be quite sedating, causing you to feel tired in higher doses (5+ grams).
Color Of Veins
The following comparison between red Maeng da vs. red Bali kratoms is the color of their veins.
Red Maeng da has red veins, and red Bali has green veins. The different colors indicate different alkaloid profiles. Red Maeng da typically has a higher concentration of mitragynine, while red Bali has a higher concentration of 7-hydroxymitragynine.
Red Maeng da is more stimulating, while red Bali is more sedating. Red Maeng da is more energizing and is better for daytime use. Red Bali is better for nighttime use because it can help you relax and fall asleep.
The color of kratom veins is just one of the many factors that determine its effects. Other factors include the strain, the region it's from, the quality, and how it's prepared.
Red Kratom Strain: Mature Leaves Available
On the other hand, Red kratom is said to be the most sedating of all kratom vein colors. They're also famous for providing Chronic Pain relief and relaxation.
Green Maeng Da Vein: Middle Years Leaves
Next, Green kratom is said to be in the middle of the White and Red kratom strain. They're also famous for providing a balance of both Sedation and Stimulation.
Efficacy
Both red Maeng Da and Bali kratom are effective in providing pain relief, but red Maeng Da is more potent and has longer-lasting pain-relieving effects.
User Experience
Some kratom enthusiasts prefer red Maeng Da for its relaxing effect, while others find red Bali to be more mood-boosting. Ultimately, it comes down to personal preference.
When comparing both kratoms, it is clear that both kratoms have their unique benefits.
Red Maeng Da is more potent and has a longer-lasting effect, while red Bali is more relaxing. Ultimately, the decision of which strain to take comes from personal preferences.
Origin
Red Maeng Da originates from Thailand and gets its name from a water bug called "Maeng" Conversely, red Bali kratoms come from Indonesia.
The difference in origin can affect the user experience as each kratom can offer different benefits. For example, Red Maeng Da is more energized, while Red Bali is more relaxed.
Alkaloids
Mitragynine and 7-hydroxy mitragynine, which bind the opioid receptors, are two essential alkaloids in kratom.
Red Bali kratoms and Red Maeng Da kratom include a variety of alkaloids, including these two in particular.
Other alkaloids are also present. You will discover that the alkaloids provided by each strain will vary from one another.
Location
Red Maeng Da is domestically grown in Thailand, while red Bali is grown on the Indonesian island. Red Maeng da can be found in some countries, but you have to look for the legality in places like San Diego, Rhode Island, Sarasota county, and union county.
Daytime Energy Levels
Red Maeng Da vs. Red Bali Kratom – These kratom strains come from the same family of trees, the Mitragyna Speciosa.
The difference between the two strains lies in their potency and effects. Maeng Da is widely considered the most potent strain of kratom, while Red Bali is known for its relaxing effect.
Potency
While kratom is still in the process of getting approved by the FDA as a dietary supplement, many medical professionals believe in its potential as a supplemental dietary product.
Compared to Red vein Bali, Red Maeng Da appears to be less potent but more balanced. Red Maeng Da is often used as a pain reliever, while Red Bali is commonly used to alleviate discomfort and enhance mood.
Popularity
Red Bali is one of the most popular kratoms because it boosts mood and provides relaxation. Red Maeng Da is also a popular strain, but it is more well-known for its potent effects.
Which One Should You Try?
There is no definitive answer related to it. It ultimately comes down to personal preference. Some people prefer red maeng da for its potent effects, while others find red bali more relaxing.
Try out both strains to see which one works. Red Maeng Da and Red Bali kratom are two of the most popular strains of kratom.
Both kratoms offer a variety of benefits, including relief from pain, increased energy levels, and improved mood. Red Maeng Da is more potent, while red Bali is more relaxing.
Final Thoughts
While red Maeng Da is more potent, red Bali is more relaxing. Ultimately, the decision of which strain to take comes from one's experience of using it. It is essential to start with a low dose and increase it gradually to avoid side effects.