Get the Right Covering for Your Project
The spring thaw is fast approaching, and collectively we can actually begin to envision the day when it stays light out past 4 o'clock and grayscale is no longer the predominant color palette. Springtime is project time, at least around my house. It's a time when I can begin to undertake all the projects that have built up or surfaced during the winter months. Well, more accurately it's the time when I can start working on all the things I should have done the previous year but was too lazy to undertake. But whatever you have to tell yourself, right?
One of the spring/summer projects that crops up time and again in discussions with customers is installing some type of covering on a patio, sun room, or pergola. Greenhouse coverings are a great option for this purpose. They come in varying degrees of transparency and provide an attractive and durable way to let in natural sunlight. They almost totally eliminate unhealthy UV rays so you can safely sit underneath them without worrying about harming your skin. When it comes to talking with people about the options available to them for covering their particular structure, I quickly highlight two materials: Solexx and polycarbonate.
Solexx and polycarbonate are both excellent materials for glazing a greenhouse structure, patio, sunroom, conservatory, or anything else. Both materials are impact resistant, shatter proof material. Both are treated with anti-UV inhibitors to help protect against the harsh effects of the sun. Both come in a multi-wall (meaning there are vertical "ribs" running through the panels that create air chambers or flutes between the inner and outer layers of plastic) configuration, and polycarbonate is also available in single layer corrugated style. However, there are some important differences to keep in mind when comparing the two.
Solexx is a flexible polyethylene panel and comes only in a translucent white-ish color. This is because it is made to diffuse light so shadowing isn't as strong underneath the material. As a result of this diffusion, Solexx has about a 75% light transmission rate (meaning 75% of light passes through, or it provides 25% shade). Also, it comes only in 3.5mm and 5mm thicknesses (for reference, 5mm is roughly 1/4 inch). Solexx comes either in a roll which you would purchase by the lineal foot, or in pre-cut panels of about 8 and 12 feet long. Several rolls can be purchased instead of one big roll if necessary. The rolls and the panels can both be 49.5? wide, and additionally the panels can be 41.5? wide. The material is easily cut with a fine toothed plywood blade on a circular saw, and may even be cut with snips, scissors, or blades. It has an 8 year warranty against discoloration and degradation as long as installed properly. Realistically you can expect 20+years of life from the material.
One distinct advantage Solexx has over polycarbonate is the fact that it can be rolled up and shipped standard ground service. The chemistry of the plastic makes it more flexible than polycarbonate, thus it is possible to roll the material. This reduces the shipping charges incurred, especially when purchasing a small amount of material.
Polycarbonate is much more versatile in regards to the range of options available, and is known by several brand names including Lexan, Verolite, and Dynaglas. Polycarbonate comes in single wall corrugated panels, twin wall panels in 6, 8, 10mm thicknesses, and triple wall panels of 8 and 16mm thicknesses. There are also numerous other configurations that are less common than those listed. In addition, it is available in clear, gray, and opal (white) coloration. Each of these combinations will yield a different light transmission percentage, from 35-92%.
Polycarbonate is a very common greenhouse covering, typically in 8mm thicknesses (82% light transmission) or 6mm for smaller hobby houses. It is sold in panels either 4? or 6? wide and basically any length you need and polycarbonate is also easily cut with a fine toothed plywood blade. Polycarbonate is less flexible than Solexx, and as such must be custom crated and shipped on a common carrier truck. This increases shipping costs by a fair margin, especially if you are ordering a small amount.  Polycarbonate has a 10 year warranty against discoloration and degradation as long as installed properly and realistically you can also expect 20+years of life from the material.
Both materials would also typically require some kind of installation hardware; plastic H and/or U channels for Solexx and an aluminum glazing system for polycarbonate. You will also need screws and other small hardware. Corrugated polycarbonate simply overlaps and as such does not require an additional glazing system.
The primary disadvantage of Solexx compared to polycarbonate, based on discussions with customers, is its limited availability in different colors and thicknesses. Its flexibility can also be a disadvantage in some applications, but an advantage in others.
Polycarbonate can be pretty pricey when crating and shipping is included, especially if you're only needing, for example, four 4' x 8' sheets. It can also be a little trickier to work with depending on the application and requires a more extensive set of trim pieces if using multi-wall varieties.
Of course, either material makes and excellent choice depending on the desired application and budget. If you are one of those weekend warriors contemplating such a project this year, make sure you take the time to do proper research and get the material that's right for you.

Red Maeng Da Vs. Red Bali Kratom: What's The Difference?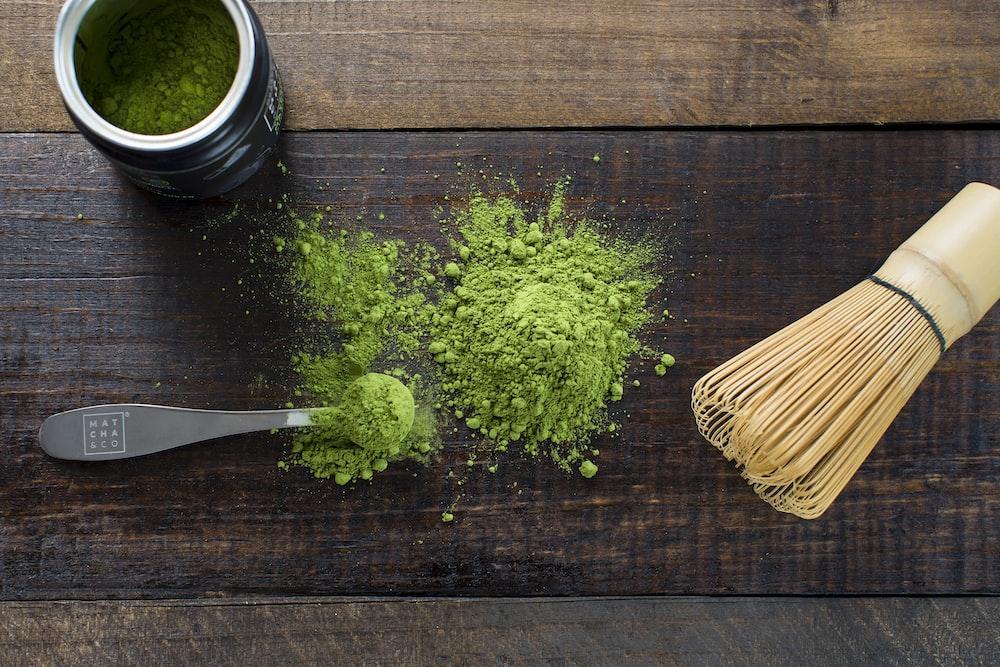 If you're interested in trying kratom, you may have seen Red Vein Maeng Da and Red Vein Bali Kratom. Both red kratom strain are popular among the world's users, but what's the difference between them?
This article will compare red maeng da vs red bali kratom, including its effects, dosage, and more. Both of these red strains are very popular and have many similarities. Though there are similarities between both strains, they do have some differences.
Keep reading to learn more about the red Maeng da and the red Bali strain, and find out which one is right for you!
Red Maeng Da Kratom Strains
Red Maeng Da Kratom strains are among the most popular strains of kratom. They are known for their high levels of alkaloids, which gives them their distinctive red color. They are also known for their powerful effects.
Red Maeng Da kratom strains are typically grown in the rainforests of Indonesia. The name "Maeng Da" actually means "pimp grade" in Thai, which is ideal given the strain's reputation for being one of the strongest kratom strains.
These strains can be found in various forms, including powder, capsules, and leaves. The most popular way to take Red Maeng Da kratom is in capsule form, allowing for more precise dosage.
It is also popular for making kratom tea, as the leaves can be steeped in hot water to make tea.
As a result, some kratom fans feel that the name Maeng Da implies excellent quality and potency. If you're one among the many kratom users looking for high quality red kratom strains or good quality kratom products, Red Maeng Da might be the way to go.
But it is essential to consult a medical professional before taking prescription medication or being affected by a serious medical condition, as it sometimes tends to have the opposite effect.
Red Bali Strains
When it comes to taking red Bali kratoms, there are some facts that you should know. Red vein strains are obtained from a method called grafting.
It is a process in which two different red vein plants are mixed to get the result of a combined characteristic.
Red Bali is one of kratom's most famous red strains. Not only is it popular, but it is also one of the high-potency strains.
Many believe that red Bali is the most muscular strain of kratom as it might help relieve pain and physical discomfort. If you're looking for a potent pain reliever, kratom experience, or mood enhancement, red Bali is the way to go.
Comparing Red Maeng Da Vs. Red Bali Kratom?
Red Maeng Da vs. Bali kratoms – They are two different essential kratom strains of the same plant.
Both strains are sold as dietary supplements and are widely used for their purported relaxing effects.
While their organic compounds share some similarities, there are also some crucial differences between these two strains.
Dosage
Their universal doses are the first comparison of red Maeng da vs. red Bali kratom. For red Maeng Da, the recommended dose is between 2-4 grams, while for red Bali, the recommended dose is between 3-5 grams. Red Bali can be quite sedating, causing you to feel tired in higher doses (5+ grams).
Color Of Veins
The following comparison between red Maeng da vs. red Bali kratoms is the color of their veins.
Red Maeng da has red veins, and red Bali has green veins. The different colors indicate different alkaloid profiles. Red Maeng da typically has a higher concentration of mitragynine, while red Bali has a higher concentration of 7-hydroxymitragynine.
Red Maeng da is more stimulating, while red Bali is more sedating. Red Maeng da is more energizing and is better for daytime use. Red Bali is better for nighttime use because it can help you relax and fall asleep.
The color of kratom veins is just one of the many factors that determine its effects. Other factors include the strain, the region it's from, the quality, and how it's prepared.
Red Kratom Strain: Mature Leaves Available
On the other hand, Red kratom is said to be the most sedating of all kratom vein colors. They're also famous for providing Chronic Pain relief and relaxation.
Green Maeng Da Vein: Middle Years Leaves
Next, Green kratom is said to be in the middle of the White and Red kratom strain. They're also famous for providing a balance of both Sedation and Stimulation.
Efficacy
Both red Maeng Da and Bali kratom are effective in providing pain relief, but red Maeng Da is more potent and has longer-lasting pain-relieving effects.
User Experience
Some kratom enthusiasts prefer red Maeng Da for its relaxing effect, while others find red Bali to be more mood-boosting. Ultimately, it comes down to personal preference.
When comparing both kratoms, it is clear that both kratoms have their unique benefits.
Red Maeng Da is more potent and has a longer-lasting effect, while red Bali is more relaxing. Ultimately, the decision of which strain to take comes from personal preferences.
Origin
Red Maeng Da originates from Thailand and gets its name from a water bug called "Maeng" Conversely, red Bali kratoms come from Indonesia.
The difference in origin can affect the user experience as each kratom can offer different benefits. For example, Red Maeng Da is more energized, while Red Bali is more relaxed.
Alkaloids
Mitragynine and 7-hydroxy mitragynine, which bind the opioid receptors, are two essential alkaloids in kratom.
Red Bali kratoms and Red Maeng Da kratom include a variety of alkaloids, including these two in particular.
Other alkaloids are also present. You will discover that the alkaloids provided by each strain will vary from one another.
Location
Red Maeng Da is domestically grown in Thailand, while red Bali is grown on the Indonesian island. Red Maeng da can be found in some countries, but you have to look for the legality in places like San Diego, Rhode Island, Sarasota county, and union county.
Daytime Energy Levels
Red Maeng Da vs. Red Bali Kratom – These kratom strains come from the same family of trees, the Mitragyna Speciosa.
The difference between the two strains lies in their potency and effects. Maeng Da is widely considered the most potent strain of kratom, while Red Bali is known for its relaxing effect.
Potency
While kratom is still in the process of getting approved by the FDA as a dietary supplement, many medical professionals believe in its potential as a supplemental dietary product.
Compared to Red vein Bali, Red Maeng Da appears to be less potent but more balanced. Red Maeng Da is often used as a pain reliever, while Red Bali is commonly used to alleviate discomfort and enhance mood.
Popularity
Red Bali is one of the most popular kratoms because it boosts mood and provides relaxation. Red Maeng Da is also a popular strain, but it is more well-known for its potent effects.
Which One Should You Try?
There is no definitive answer related to it. It ultimately comes down to personal preference. Some people prefer red maeng da for its potent effects, while others find red bali more relaxing.
Try out both strains to see which one works. Red Maeng Da and Red Bali kratom are two of the most popular strains of kratom.
Both kratoms offer a variety of benefits, including relief from pain, increased energy levels, and improved mood. Red Maeng Da is more potent, while red Bali is more relaxing.
Final Thoughts
While red Maeng Da is more potent, red Bali is more relaxing. Ultimately, the decision of which strain to take comes from one's experience of using it. It is essential to start with a low dose and increase it gradually to avoid side effects.