Artificial Light for the Greenhouse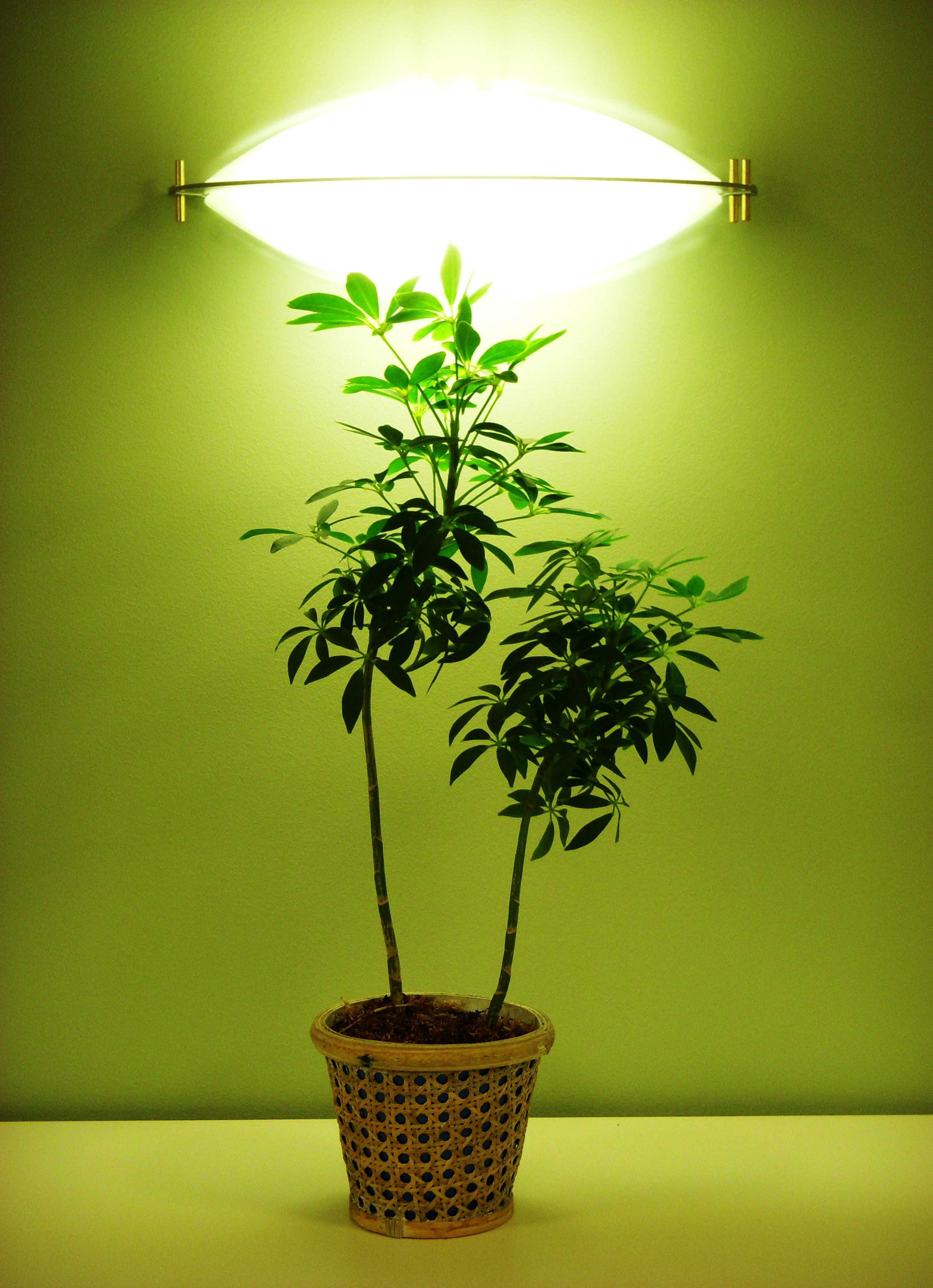 Free standing greenhouses placed away from buildings, trees and other obstructions may not require artificial light most of the time if they are in areas of the country with optimal light conditions. For the most of us, and particularly the home greenhouse enthusiast who generally has a greenhouse connected to the house on one or more sides, and thus partly shaded by it, or in a part of the country not blessed with optimal growing conditions, artificial light may not only be beneficial, but required for year round productive growing.
Artificial light is generally used in one of the following two ways or both in the greenhouse:
To provide high intensity light when the natural sunlight available is not sufficient to provide optimal plant growth.

To extend the hours of natural daylight or to provide a night interruption to maintain the plants on long-day conditions.
When light is provided at optimal levels, where it was lacking before, it can significantly increase the health, strength, growth rate and yield of your plants. Supplementing natural sunlight in a backyard greenhouse allows for the virtual elimination of seasonal and geographical restraints. In addition, by extending the day length with supplemental lighting, you can greatly enhance your growing success. Container plants that are kept outdoors on decks and patios during the summer can be moved indoors during the winter under artificial lighting, allowing them to thrive year round.
There are four basic types of lighting available for greenhouse use: incandescent, high intensity discharge (HID) fluorescent, high intensity fluorescent and light emitting diode (LED) lights.
Incandescent
Incandescent lights do not require ballasts like other more expensive plant lights, but they generally do not provide sufficient light for most greenhouse applications. Small lamps with incandescent light bulbs can offer intrigue to the greenhouse and provide light for reading or nighttime accent. Incandescent bulbs also work when used in wall fixtures to light greenhouse doorways. Lights known as "Spot Grow" are also available in 75 and 150 watt and can be used to provide supplemental light to single plants. They do, however, produce substantial heat, so care must be taken not to place them too close to foliage.
High Intensity Discharge (HID)
There are two types of (HID) lamps: high pressure sodium lamps and metal halide lamps. These lights resemble large incandescent lamps. They are very high wattage and produce light in the red and blue spectrums that are beneficial to various stages of plant growth. High Pressure Sodium Lamps are considered by many growers to be the best lights available for providing supplemental greenhouse light. The light produced is in the red/orange spectrum, which is especially beneficial in promoting flowering/budding in plants. Metal halide lamps are better for use as the primary light source for plants in settings without much natural sunlight. The light produced is weighted in the blue spectrum, which is especially beneficial in promoting plant growth. The fluorescent lights produce very small amounts of infrared heat.
Conversion lamps are available which have ballasts and fixtures that can be used with either high pressure sodium or metal halide bulbs. This allows for the use of metal halide bulbs for advanced growth and high pressure sodium bulbs during the flowering and fruiting stages. There are two disadvantages that these lights have for greenhouse use. They require large heavy ballasts that are generally separate from the reflectors (light fixtures). These ballasts take up considerable space and generally detract from greenhouse esthetics. These lights also produce considerable heat which may be detrimental to the greenhouse during warmer seasons. The heat requires that the lights be placed a substantial distance (30-36 inches) from plants, which diminishes the light available to the plants. These lights are also more expensive to operate than other light options.
Fluorescent
Traditional T12 and T8 fluorescent fixtures are simply not powerful enough to light an area more than 8″ – 10″ below the bulb. This type of light can work for starts and seedlings, or overhead working light, but is a poor light source for growth and budding, primarily because of low lumen output. With the advent of T5 lights which put out over three times the light of traditional florescent fixtures and in warm and cool spectrums, fluorescents can now provide a worthy alternative for greenhouse lights.
These new fluorescent lights have the advantage of higher light efficiency with low heat. A common strategy is to mix cool with warm bulbs to provide a full spectrum for plant growth and flowering/fruiting. Although these lights do not match the intensity of HID lamps, the difference in light intensity at the leaf surface, where it matters, is similar due to the fact that the cooler florescent bulbs can be placed much closer (6-18 inches) to plants. Remember that the intensity at plant level decreases exponentially for each inch that lights are raised above the leaf surface. Fixtures for these florescent lights have a much lower profile than HID fixtures, as well as light weight self contained ballasts.
Light Emitting Diode (LED)
The newest type of grow lights use LED technology. One major advantage to the LED lights is the small size. LED lights are only a few inches in diameter and are easy to mount. In some greenhouses, LED lights may be the only practical light option. Hanging most grow lights requires a strong greenhouse structure and a place to hang the lights. LED lights weigh a fraction of other lights and are easy to configure where needed. Additional advantages include the production of very little heat and long life.
According to LED manufacturers, LED grow lights maximize blue and red light to provide and excellent balance for plants. They do not have much green-yellow light and generally there is no light produced except that which promotes photosynthesis. Since humans see green-yellow light best LED grow lights appear dim to our eyes. Manufacturers also state that LED lights consume up to 80% less energy than HID lightsand up to 30% less than fluorescents. LED grow lights can also last up to 11 years before needing changes so this is an exciting new technology that will be interesting to watch as it develops.
Guidelines & Sources
A general guideline for greenhouse lighting is 25 watts per square foot of garden space if the artificial light is used as a primary light source. One fourth the wattage is needed when using LED lights. Less is needed if artificial lights are used to supplement natural sunlight or if you are growing plants that do not require as much light (i.e.: lettuce). However, many gardeners prefer to double or even triple the recommended wattage to achieve faster growth rates with high light plants. Keep in mind that plants need periods of darkness too. Most indoor gardeners use lighting from 10 to 16 hours per day.
Light Hangers and Movers
Regardless of which type of light is installed it is important to have a good suspension system that will allow for the height of the light to be adjusted easily as plants grow. Also, make sure to check to see that the system you buy is rated to hold the weight of your lights.
Light movers are used to move lights back and forth, on a track or cable, across the growing area. Using these devices can allow you to increase the coverage of your lights and with lights that produce excess heat, they offer some cooling effect that can allow lights to be a little closer to the plants than with static lights. Movers also simulate the movement of the sun which gives plants some light penetration from the sides rather than just intense light from above. It may take some experimentation; however, to determine how much light each plant under the track is getting and to what extent moving light may impact plant growth.
Nick Fraser is a greenhouse grower and Garden & Greenhouse contributing editor.
Read More Articles
Innovative Hydroponics Designs Save Greenhouse Growers Money-Making Space
Maximizing Lighting Efficiency
Supplemental Lighting for the Greenhouse
Ventilation System Automation for Small Greenhouses and Indoor Gardens

Red Maeng Da Vs. Red Bali Kratom: What's The Difference?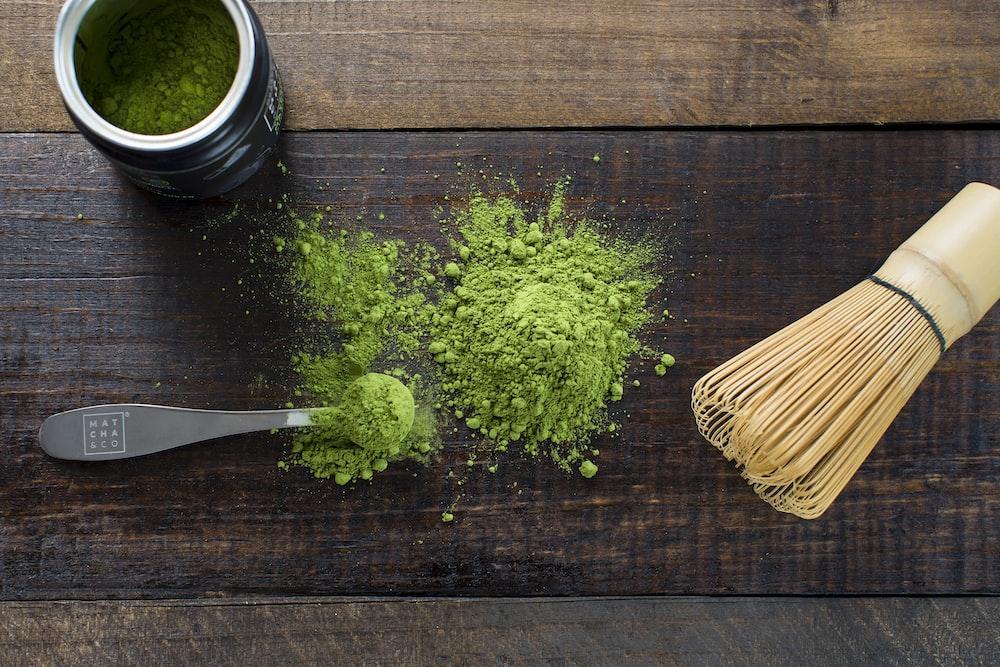 If you're interested in trying kratom, you may have seen Red Vein Maeng Da and Red Vein Bali Kratom. Both red kratom strain are popular among the world's users, but what's the difference between them?
This article will compare red maeng da vs red bali kratom, including its effects, dosage, and more. Both of these red strains are very popular and have many similarities. Though there are similarities between both strains, they do have some differences.
Keep reading to learn more about the red Maeng da and the red Bali strain, and find out which one is right for you!
Red Maeng Da Kratom Strains
Red Maeng Da Kratom strains are among the most popular strains of kratom. They are known for their high levels of alkaloids, which gives them their distinctive red color. They are also known for their powerful effects.
Red Maeng Da kratom strains are typically grown in the rainforests of Indonesia. The name "Maeng Da" actually means "pimp grade" in Thai, which is ideal given the strain's reputation for being one of the strongest kratom strains.
These strains can be found in various forms, including powder, capsules, and leaves. The most popular way to take Red Maeng Da kratom is in capsule form, allowing for more precise dosage.
It is also popular for making kratom tea, as the leaves can be steeped in hot water to make tea.
As a result, some kratom fans feel that the name Maeng Da implies excellent quality and potency. If you're one among the many kratom users looking for high quality red kratom strains or good quality kratom products, Red Maeng Da might be the way to go.
But it is essential to consult a medical professional before taking prescription medication or being affected by a serious medical condition, as it sometimes tends to have the opposite effect.
Red Bali Strains
When it comes to taking red Bali kratoms, there are some facts that you should know. Red vein strains are obtained from a method called grafting.
It is a process in which two different red vein plants are mixed to get the result of a combined characteristic.
Red Bali is one of kratom's most famous red strains. Not only is it popular, but it is also one of the high-potency strains.
Many believe that red Bali is the most muscular strain of kratom as it might help relieve pain and physical discomfort. If you're looking for a potent pain reliever, kratom experience, or mood enhancement, red Bali is the way to go.
Comparing Red Maeng Da Vs. Red Bali Kratom?
Red Maeng Da vs. Bali kratoms – They are two different essential kratom strains of the same plant.
Both strains are sold as dietary supplements and are widely used for their purported relaxing effects.
While their organic compounds share some similarities, there are also some crucial differences between these two strains.
Dosage
Their universal doses are the first comparison of red Maeng da vs. red Bali kratom. For red Maeng Da, the recommended dose is between 2-4 grams, while for red Bali, the recommended dose is between 3-5 grams. Red Bali can be quite sedating, causing you to feel tired in higher doses (5+ grams).
Color Of Veins
The following comparison between red Maeng da vs. red Bali kratoms is the color of their veins.
Red Maeng da has red veins, and red Bali has green veins. The different colors indicate different alkaloid profiles. Red Maeng da typically has a higher concentration of mitragynine, while red Bali has a higher concentration of 7-hydroxymitragynine.
Red Maeng da is more stimulating, while red Bali is more sedating. Red Maeng da is more energizing and is better for daytime use. Red Bali is better for nighttime use because it can help you relax and fall asleep.
The color of kratom veins is just one of the many factors that determine its effects. Other factors include the strain, the region it's from, the quality, and how it's prepared.
Red Kratom Strain: Mature Leaves Available
On the other hand, Red kratom is said to be the most sedating of all kratom vein colors. They're also famous for providing Chronic Pain relief and relaxation.
Green Maeng Da Vein: Middle Years Leaves
Next, Green kratom is said to be in the middle of the White and Red kratom strain. They're also famous for providing a balance of both Sedation and Stimulation.
Efficacy
Both red Maeng Da and Bali kratom are effective in providing pain relief, but red Maeng Da is more potent and has longer-lasting pain-relieving effects.
User Experience
Some kratom enthusiasts prefer red Maeng Da for its relaxing effect, while others find red Bali to be more mood-boosting. Ultimately, it comes down to personal preference.
When comparing both kratoms, it is clear that both kratoms have their unique benefits.
Red Maeng Da is more potent and has a longer-lasting effect, while red Bali is more relaxing. Ultimately, the decision of which strain to take comes from personal preferences.
Origin
Red Maeng Da originates from Thailand and gets its name from a water bug called "Maeng" Conversely, red Bali kratoms come from Indonesia.
The difference in origin can affect the user experience as each kratom can offer different benefits. For example, Red Maeng Da is more energized, while Red Bali is more relaxed.
Alkaloids
Mitragynine and 7-hydroxy mitragynine, which bind the opioid receptors, are two essential alkaloids in kratom.
Red Bali kratoms and Red Maeng Da kratom include a variety of alkaloids, including these two in particular.
Other alkaloids are also present. You will discover that the alkaloids provided by each strain will vary from one another.
Location
Red Maeng Da is domestically grown in Thailand, while red Bali is grown on the Indonesian island. Red Maeng da can be found in some countries, but you have to look for the legality in places like San Diego, Rhode Island, Sarasota county, and union county.
Daytime Energy Levels
Red Maeng Da vs. Red Bali Kratom – These kratom strains come from the same family of trees, the Mitragyna Speciosa.
The difference between the two strains lies in their potency and effects. Maeng Da is widely considered the most potent strain of kratom, while Red Bali is known for its relaxing effect.
Potency
While kratom is still in the process of getting approved by the FDA as a dietary supplement, many medical professionals believe in its potential as a supplemental dietary product.
Compared to Red vein Bali, Red Maeng Da appears to be less potent but more balanced. Red Maeng Da is often used as a pain reliever, while Red Bali is commonly used to alleviate discomfort and enhance mood.
Popularity
Red Bali is one of the most popular kratoms because it boosts mood and provides relaxation. Red Maeng Da is also a popular strain, but it is more well-known for its potent effects.
Which One Should You Try?
There is no definitive answer related to it. It ultimately comes down to personal preference. Some people prefer red maeng da for its potent effects, while others find red bali more relaxing.
Try out both strains to see which one works. Red Maeng Da and Red Bali kratom are two of the most popular strains of kratom.
Both kratoms offer a variety of benefits, including relief from pain, increased energy levels, and improved mood. Red Maeng Da is more potent, while red Bali is more relaxing.
Final Thoughts
While red Maeng Da is more potent, red Bali is more relaxing. Ultimately, the decision of which strain to take comes from one's experience of using it. It is essential to start with a low dose and increase it gradually to avoid side effects.