Chlorine Disinfection in Greenhouse and Nursery Applications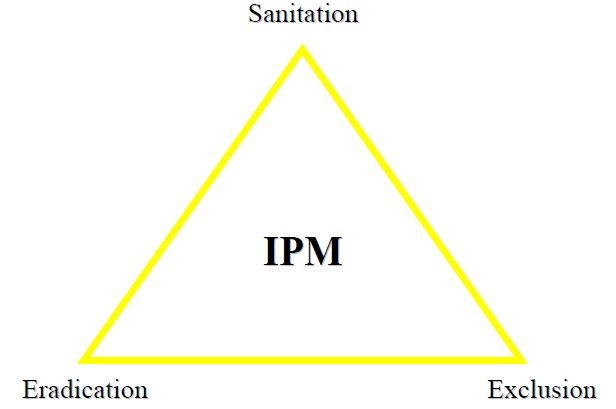 Chlorine is the most widely used water disinfectant/sanitizer in the US and most of the world. Chlorine is a powerful oxidizer. When added to water it steals electrons from other substances altering the chemical makeup of unwanted organisms and combines with dangerous inorganic compounds to render them harmless.
Pathogens in the greenhouse and nursery are easy to find on root substrates, containers, under benches and on the floor. They can be easily introduced to plugs or transplants and can make their way into a facility on shoes or other materials brought in by guests.
Irrigation water is quite often overlooked as a source of infection. Water sources considered clean such as municipal supplies may carry dangerous pathogens and should be tested.  Other sources such as surface water, irrigation wells and especially re-circulated feed water pose a substantial threat.
If an effective sanitizer, controlled and injected properly is not regularly used, crops (i.e. Geraniums, Perennials, Bedding Plants, etc.) can suffer significant infection and other detrimental conditions such as Root Rots, Mildews, Chrysanthemum White Rust, Viruses, Foliar Diseases, and more.  This can devastate an entire year's crop costing substantial investment.
As a result, thorough Sanitation Practices should be implemented as follows:
Prevention
Inspection
Environmental Control
Eradication
Chlorine is a powerful tool when used as part of a sound Sanitation plan.
Chlorine is typically introduced to water in the form of hypochlorites (tablets, solutions, or powder) and gas.
Chlorine (Cl2) combines with water to form "free chlorine" (hypochlorous acid) which is a powerful bactericide/sanitizer.
Cl2 + H2O <-> HOCl + HCl
Chlorine + Water <-> Hypochlorous acid + Hydrochloric acid
HOCl (Hypochlorous Acid) is the fast acting free chlorine. If is the most effective form of free chlorine for disinfection. It is a weak acid and dissociates as the pH rises to form…
OCl- (Hypochlorite ion) is the slow acting form of free chlorine. OCl- is 80 to 300 times less effective than HOCl.
HOCl <-> H+ + OCl-
NOTE: The concentration of HOCl decreases (OCl- increases) very rapidly with an increase in pH, changing
the oxidizing potential of the water.
Forms of Chlorine
There are solid (calcium hypochlorite), liquid (sodium hypochlorite) and gas forms of chlorine. All three forms deliver hypochlorous acid (HOCl) upon dissolution in water, which is the sanitizing form of chlorine.
Below, the focus is on the liquid sodium hypochlorite (i.e., bleach) and solid calcium hypochlorite (i.e., tablets) forms.
Calcium Hypochlorite (Ca(OCl)2)
Ca(OCl)2 + 2H2O <-> 2HOCl + Na(OH)
Calcium Hypochlorite + Water <-> 2 Hypochlorous Acid + Calcium Hydroxide
Sodium Hypochlorite (NaOCl)
NaOCl + H2O <-> HOCl + Na(OH)
Sodium Hypochlorite + Water <-> Hypochlorous Acid + Sodium Hydroxide
| | | | |
| --- | --- | --- | --- |
| Chemical | Form | %Cl2 | pH |
| NaOCl | Liquid | 12% | 13-14 |
| Ca(OCl)2 | Tablet or Granular | 65% | 12-13 |
| Cl2 Gas | Gas | 100% | 0.2 |
Dosing Chlorine
Chemicals containing chlorine can simply be dosed directly into the irrigation water using volumetric proportion. A specific initial dose (e.g., 5 parts per million) is provided at the well head, to ensure adequate residual (typically 0.5 to 2 ppm) at the outlet. The difference between the initial and residual concentration is termed chlorine demand. The treatment system is most effective if the irrigation water quality (chlorine demand) remains constant. If the pH, biological load or temperature never varies then the dosing ratio can be determined using a simple chlorine meter. This however, is unrealistic. Simple dosing is less effective when water has a fluctuating chlorine demand, which applies to a majority of greenhouse watering systems.
Factors that increase chlorine demand include:
Warm weather.
Use of recycled or pond water.
Accumulation of fertilizers, peat and plant debris in the irrigation water.
Biofilm and algae.
The mode of action of hypochlorous acid is through oxidation and chlorination of many types of organic material, and not just pathogens or algae. To make the addition of hypochlorous acid more effective for pathogen control, water should be pre-filter to remove excess organic material.
Fluctuating chlorine demand of the water system affects the amount of chlorine that needs to be initially dosed to provide a consistent residual level. Research at the University of Guelph showed that maintaining 2 ppm of free chlorine for five minutes can control most common plant pathogens. However, biological load varies with temperature and tends to increase during spring and summer, especially with surface or recycled water sources. Higher temperatures require more chlorine injection to combat algae and pathogen growth. Seasonal fluctuations in water alkalinity or pH can also change the chlorine demand because the concentration of hypochlorous acid decreases as pH increases. Consistent and simple chlorine dosing without adequate control of residual chlorine concentration can be harmful to plants. If chlorine demand suddenly drops (for example, because of cold weather) then residual chlorine can rise to phytotoxic levels (typically above 4 ppm hypochlorous acid for short term exposure and 2 ppm for long-term exposure). If chlorine demand increases, hypochlorous acid level may be inadequate to control pathogens. Overdosing or release of gas into the air (off-gassing) at very low pH are potential worker safety hazards.
The point during the addition of chlorine where the reaction with organic and inorganic materials stops.  At this point "Chlorine Demand" is satisfied.
The total of all the compounds with disinfecting properties PLUS any remaining uncombined (free) chlorine.
Chlorine Residual (mg/L) = Combined Chlorine Forms (mg/L) + Free Chlorine (mg/L)
Available (free) Residual Chlorine
Free uncombined chlorine remaining after chlorine demand is met.
The amount of chlorine added to meet chlorine demand plus the amount of chlorine needed for further disinfecting.
Chlorine Dose (mg/L) = Combined Demand (mg/L) + Chlorine Residual (mg/L)
The process of adding chlorine to water until the chlorine demand has been satisfied.  Public water supplies usually chlorinate past the breakpoint.
A Typical Chlorination Process
 Adding a small amount of chlorine (first) reacts with (oxidizes) manganese, iron, and nitrite…assuming those elements are present.  No other reactions occur.
Increasing the chlorine dose will facilitate reaction with organics and ammonia; Chloramines and chlororganics will form.
Adding a bit more chlorine destroys the chloramines and some or most of the chlororganics. Breakpoint chlorination is achieved.
Adding more chlorine creates a free residual concentration for future disinfecting.
Oxidation-Reduction Potential (ORP)
Controlled injection and measurement of chlorine concentration can be combined with the measurement of oxidation-reduction potential (ORP). Oxidation-reduction potential is read in milli-volts (mV) and measures the oxidative power of the treated water. Basically, the ORP number is a gauge of the sanitizing effectiveness of your water; the higher the value, the more powerful the sanitizing effect. ORP is a proven technology for municipal water treatment and food safety and is becoming more prominent in the greenhouse and agricultural industries. An oxidation-reduction potential level of 650 to 750 milli-volts is typically used to indicate adequate sanitation based on killing of human pathogens. Research is ongoing to refine oxidation-reduction potential levels suited for plant production but is has been shown that levels as low as 550 have proven effective in destroying many common pathogens destructive to plants.
Control using chlorine and oxidation-reduction potential is ideally undertaken with inline sensors and dosage systems. This method of control can be applied to dosage of all chlorine forms (gas, liquid and solid), as well as some other oxidizing chemicals. An additional controller for water pH is also needed where water is acidified. In a low-tech installation without inline controls, water pH and free chlorine can be measured weekly using calibrated handheld meters. Handheld oxidation-reduction potential meters are also available.
Tips for Using Sodium and Calcium Hypochlorite
Chlorine should be combined with other water treatment components such as filtration and aeration to increase efficacy.
Store liquid sodium hypochlorite protected from ultraviolet light, either at low temperatures (60 degree (F) – 70 degree (F)) or in smaller volumes so that it is turned over in 15 days or less (degradation rate doubles for each 10 degree (F) temperature increase).
Store solid calcium hypochlorite in a dry location.
At the low chlorination rates (below 2 ppm) used for constant treatment, sodium, calcium or chlorine will not significantly affect plant nutrition, water electrical conductivity, calcium deposits or pipe corrosion.
However, when handling concentrated chlorine, use injectors and piping designed for caustic chemicals. Because chlorine can react with some metals and plastics, check with the manufacturer of your irrigation system components to make sure that problems won't occur if chlorine is injected.
Follow guidelines for operator safety and handling. Never mix concentrated chlorine with other chemicals.
This article was submitted by Hanna Instruments Hannainst.com.
Want more information? Read these articles:
Fall Cleaning in the Greenhouse
Plant Disease Control with Biofungicide
Proper Garden Hygiene to Prevent Pest and Disease Problems
Summer Cleaning in the Greenhouse

Tips to Pet-Proof Your Garden
Cats are delightful, but they can also be destructive. If you're wondering how to keep cats away from houseplants, you're not alone. As cat owners, we love our pet's mischievous blunders—until their curiosity results in shattered glass, messy spills, or entire shelves raining down.
Since indoor plants can be toxic to cats, many pet owners find it easier to sacrifice their lively green decor. But if you have just about given up, you should know that cats and plants can coexist.
Though your cat may fight your plant, eat it, dig up its soil, or even use it as a litter box, there are ways to stop them.
We will teach you how to protect plants from cats, but first, it helps to know why your cat wants to destroy your plants in the first place.
Why Your Cat Keeps Getting Into Your Plants
There are several reasons cats get into plants, from how they taste to curing boredom. But if you can determine what motivates your cat, it will be easier to stop them from turning your next plant to shreds.
Whether your cat is fighting, eating, digging, or going to the bathroom in your plants is your first clue.
Your Cat May Like the Taste or Digestive Boost
If you're wondering why cats eat plants because your cat craves yours, there are instinctual reasons behind their behavior.
For one, cats tend to explore items by putting them in their mouth because it provides sensory data. But if that item tastes good, there is nothing to stop them from going back for more.
Another possibility is that your cat's instincts tell it to eat your plants to aid digestion. Wild cats often eat grass for the extra fiber, so your cat may be attempting to ease a stomach ache if their food or hairball isn't doing them any favors.
Important: Even if your cat doesn't eat plants, only decorate with non-toxic varieties. Some plants are poisonous to cats, and it's never worth the risk.
When you buy plants that are safe for your cat to eat, ensure that they don't eat too much, and use the tips below for keeping cats out of plants altogether. Any plant can upset your kitty's tummy if they overeat it. Contact your veterinarian immediately if your cat exhibits any of the following signs:
Sneezing
Coughing
Gagging
Vomiting
Decreased appetite
Pawing at their nose or mouth
Plants Bring Out Your Cat's Inner Hunter (or Huntress)
Cats come from a long line of ferocious hunters that fought and killed to survive, and some cats still perceive themselves that way. It's why they love to attack toys—and sometimes your toes.
To some cats, your plants look like great victims. Even the gentlest movement can be enough to encourage an attack.
Your Cat Might Be Bored
It is also possible that your cat may first get the urge to hunt or play, and your plant is the best opponent around.
Cats are considered low-maintenance compared to dogs, but they need just as much entertainment to stimulate their brains and encourage healthy behaviors. If a cat is bored, it may experience pent-up energy and frustration. Sometimes, this results in acting out or taking it out on your plants or other belongings.
Why Do Cats Dig In Plants?
Perhaps your cat is more of a digger than a fighter, and you often come home to uprooted plants and dirt scattered across the room. This behavior traces back to the fact that digging is an instinct for cats, as it is for many animals.
If your cat also uses your plants as a bathroom, the digging is instinctual to cover up their scent. In this case, the problem stems from them wanting to use your plants as a bathroom.
Your Cat Likes Your Plants More Than Their Litter Box
Litter boxes are designed to appeal to a cat's bathroom needs. Their instinct for privacy—and to dig and cover up their business—is why litter boxes look and function the way they do. However, if your cat is unsatisfied with their litter box, they will choose to do their business elsewhere.
If your cat uses your plants as their personal bathroom, start by consulting with your vet. If there isn't a medical cause, the problem is probably due to an unsatisfactory litter box situation, and you can refer to the section "Litter Box the Right Way" below.
How to Keep Cats Out of Plants
Now that you know why your cat has made enemies with your plants, you know it's not out of pure malicious intent. Still, you might be wondering how you can duel with a cat's nature.
Here's what you can do to enjoy the serenity of having houseplants and the adventure of owning a pet cat all at once.
Make Your Plants Unappealing to Your Cat
One of the best methods for keeping cats away from plants, regardless of their motivation, is to make the plants unappealing to them. If your cat hates the taste or smell of your houseplants, they are more inclined to stay away.
Smells and tastes that are repulsive to cats include citrus, certain spices, and coffee grounds.
To make your plants less appetizing, try mixing water with juice from a lime, lemon, or orange and spraying it over your plants. You can also sprinkle your plants with chili powder, cayenne, or black pepper. If you're wondering how to stop cats from digging in plants, cover the soil too.
You can also buy spray to keep cats from eating plants; these sprays are made with distasteful ingredients for furry friends.
When using this method, reapply repellents after watering plants.
Cats also naturally dislike certain plants, like rosemary and lemon thyme, but you should check with the ASPCA before buying any plant. Some articles on how to stop cats from eating plants recommend the Scaredy Cat Plant—aptly named because it repels cats—but some research reveals that this plant is sometimes called dogbane, which is poisonous to cats.
Important: Never use citrus essential oils to protect plants from cats. Although they emit a strong scent, essential oils can be toxic to cats. We also recommend checking with your vet before using any homemade or store-bought cat repellent sprays.
Place Your Plants Out of Reach
If your cat can't reach your plants, they will have a hard time getting into trouble.
One option to keep plants away from cats is to place them high up on a shelf or hang them out of reach. When employing this method, keep in mind what your cat can do. Most cats are excellent jumpers and can rebound off nearby objects when determined. You'll want to make sure that your cat has no way to access each plant.
Another option is to use a plant cover for cats. You can enclose your plants in a cage, fish tank, or terrarium, but you'll want to ensure your cat can't knock it over or paw the lid off.
★ Important: Even with plants out of reach, never buy toxic plants. It's better not to risk it if your cat is feeling extra capable one day, you forget to put the lid on your tank, or anything else happens.
Cover Plant Soil to Protect from Digging Cats
If you have a digger on your hands, one way to deter cats from plants is to cover up your plants' soil. There are several creative ways to go about this.
Covering the soil around the base of your plants with aluminum foil is a popular recommendation because cats don't like the feel of foil. Mesh is another option.
If the aesthetic of foil or mesh isn't for you, you may consider more decorative options like rocks, stones, or shells. Just be sure to use heavier stones or a thick layer to prevent your cat from knocking them out of the pot.
Train Your Cat
It's possible to train pet cats just like you would a dog, but it takes time and patience. For this option to work, you need to be consistent and fast. Speed is essential so that your cat can connect their actions and the reward or punishment.
If you are home a lot and willing to commit to their training, you can teach your pet to leave plants alone or engage in a different activity when they want to play with them.
Bonus: Knowing what motivates your cat helps. For instance, treats or pets make a better reward based on whether your fur baby is food or affection motivated. The same goes for punishment; some cats are more deterred by a spray bottle, while others have a stronger dislike for loud noises.
Give Your Pet Their Own Plant
The whole point is to protect indoor plants from cats, so why should you willingly give them a plant to play with? Giving your cat their own plant may satisfy their plant-related instincts, so they aren't as desperate to mess with yours.
To effectively use this strategy, you will want to train them to play with their plant any time they try to get into yours.
Cat grass is a popular choice for this strategy because it's non-toxic, has all the plant traits that call to a cat's instincts, and can even aid your cat's digestion while providing extra niacin and B vitamins.
Although cat grass is non-toxic, it's still important to monitor your cat's consumption of any plant and talk with your vet first.
Catnip also comes from a plant, but your cat may love catnip a bit too much for it to be a great choice.
Bonus: If your vet approves of this method, plant your pet's new friend in an unbreakable plastic pot. You don't want to have to clean up shattered pieces or risk an injury when your cat gets too excited.
Litter Box the Right Way
There are three factors to consider when it comes to providing the right litter box situation for your cats:
Cleanliness
Availability
Size
In terms of cleanliness, cats need their litter box cleaned once a day. If it occasionally slips your mind, you can set a reminder on your phone.
Availability is about how easy it is for your cat to access their litter box at any given time, and it's important to note that cats don't like to share. The Pet Health Network recommends always having one more litter box than you have cats (# of cats + 1). Therefore, if you have one cat, you should have two litter boxes; if you have two cats, you should have three litter boxes.
If you have a multi-story house, it can also help to provide a litter box on each story, especially when there are plants around.
Lastly, your litter boxes should be large enough for your biggest cat to use the bathroom comfortably. Get a box as long as your cat, measured from the tip of their nose to the tip of their tail when fully extended.
If any one of these three factors isn't up to par, your cat may claim a potted houseplant as their preferred place to go.
Protect Your Cat From Boredom
If your cat attacks your plants out of boredom, the best way to stop them is to tackle the problem at the source.
Begin by creating a playful environment that stimulates your cat so they have something to do even when you're not home. Interactive toys and cat trees are a great place to start.
As a bonus, providing your cat with mental and physical activities is also great for their health.
Your Fallback: Keep a Cat-Free Plant-Haven
Have you tried all the methods above, and nothing is enough to stop your little troublemaker? If plants bring you happiness, you have an option to fall back on: the cat-free plant room.
Creating this room is as simple as putting all your plants in one room and keeping the door shut to keep cats out. Consider picking a room with a decent amount of natural lighting. You may even have other items that could benefit from a cat-free zone.
Talk With Your Vet Before Changing Your Cat's Lifestyle
Before trying the tips in this article, we advise talking with your vet about the changes you're considering. If your cat is exhibiting behavioral issues or begins to, there's a chance they may have a stomach bug or other medical issue to prioritize.
Once your methods are vet-approved, only bring cat-friendly plants into your home. Even when keeping plants away from cats, it's best to play it safe when it comes to the smaller members of your family.