Effectively Integrating Drip Irrigation & Fertigation into Growing Operations
With record droughts and water considered to be the next most endangered resource, more efficient methods of irrigation are evolving and finding their way into greenhouses and fields across the globe. Drip irrigation has been around for a surprisingly long time in agricultural history. It started with perforated clay pots and pipes buried underground in China, during the first century BCE. The development of plastic drip tape systems in the mid-twentieth century became one of the most inventive and useful technologies in agriculture since the sprinklers of the 1930's.
As agriculture adapts to changes in the land, the cost of production and the availability of resources, implementing innovative systems on farms can become a huge relief. It is argued that drip irrigation produces greater, healthier yields and can save growers valuable time. The benefits and ease of use make a drip system a worthwhile consideration if you have not thought of introducing one before.
Fertigation: Fertilizing with Drip
Fertilizer is often over-applied or insufficiently distributed in conventional methods of fertilizing. But fertilizing more precisely can trigger optimal conditions for plants during different life phases. Fertigation is a method of fertilizing that achieves a more precise application. Fertigation is quite simply, adding water-soluble fertilizer to an irrigation system in order to apply exact amounts directly to the root system. While fertigation can be implemented in less effective methods of irrigation, like a sprinkler system, a fertigation system using drip tape is much more efficient.
Increased Efficiency
Drip irrigation provides a direct source of hydration to the root zone. The root system of the plant is therefore able to absorb higher amounts of nutrients. This method is used to keep a strict application regiment and to correct any nutrient deficiencies that can be analyzed through plant tissue. Another benefit of drip tape fertigation is that sometimes fertilizers can contaminate the soil, increasing the risk of soil borne disease. Directing fertilizers and amendments to the root system minimizes the levels of contamination in soil. Drip tape irrigation reduces the contact between water and leaves, stems and fruit, minimizing the development of diseases. Furthermore, because drip tape is directed towards the crop's roots and eliminates flooding, weed control is a lot easier.
Many growers using a soil medium and drip tape will bury it slightly below the ground and call it subsurface drip irrigation (SDI). SDI should help protect drip tape from sun exposure and damage done by cultivation or weeding. In dry climates, SDI helps to reduce water evaporation and waste by creating an even more direct path to the root system. SDI is more effective than laying drip tape on top of the soil, especially in arid climates. This type of precision modification is a great way to increase efficiency in a drip irrigation system.
Efficiency is a major reason to use drip irrigation systems. Both water application and fertilizer application is much more precise than in traditional overhead watering. Precision creates a more unified and productive crop that performs exceptionally well. On the contrary, traditional watering, like overhead watering or flooding, methods of farming in general are failing in the area of sustainability.
Adaptability
Traditionally, agriculture in America has operated under the assumption that there is a need for flat plots of land for growing, but drip irrigation changes the game. Drip systems are able to adapt to misshapen or uneven fields and soil textures. By replacing overhead sprinklers and flooding techniques with drip tape irrigation, farmers can adapt to using imperfect topography. It is, however, important to measure and get a good reading on how much pressure a system loses as water travels over its distance. Drip tape operates at a lower pressure than traditional sprinklers saving in pumping costs, but without a good understanding of the work a system has to do to reach crops, watering can end up being applied unevenly.
Uneven application can lead to over using fertilizers and amendments. An effective drip tape irrigation system can save on costs of inputs, but also maximize their availability. With countrywide droughts and the most productive agricultural areas bearing the worst of it, water conservation is a huge upside to using drip irrigation. Drip tape systems can use up to 60 to 70 percent less water than traditional irrigation systems and drastically reduce common environmental problems with other irrigation systems, like erosion and leaching.
Drip tape can be set up very simply by building a connected system of plastic pipes that attach to drip lines on one end, and the spigot or water source on the other. A drip system can easily be set up in a single morning. If growers want to automate their irrigation system, adding a computer controller to the system is also a simple step.
Automation
Drip irrigation is really one of the first moves towards automation and precision farming, which are wholly concerned with minimizing both labor costs and resource inputs, like water and fertilizers. Automated and precision farming are preemptive responses to a declining labor force and the reality that if this trend continues, automated technology will have to replace the laborer in order to maintain production.
There are many reasons why one should implement automated drip tape irrigation into a growing operation. The idea behind drip irrigation and fertigation is that a grower using drip irrigation is giving the plant what they need, when they need it and not over applying. With automated systems, sensors pick up on moisture levels of plants, soil or atmosphere and switch on and off according to the input goals set. Automated systems virtually eliminate the need to monitor plant nutrition, so it is a tool that provides a level of efficiency unknown before the technology of today.
Drip & Fertigation Pointers
Now that we've explained the benefits and requirements for an efficient drip system, here is an overview of what to consider for the most effective and efficient drip system.
Water Quality
Probably the most important question when setting up any irrigation system is what is the quality of your water source? Making sure your water is safe is incredibly vital if you are growing consumable crops. Test the water with your local water quality company. For the sake of the drip system, you also want clean water to avoid clogging, which can occur within the drip lines or emitters. Keep an eye on your filter and clean it out often to avoid losing pressure.
Pressure
Understand which areas of your system, if any, are losing pressure on the drip tape journey. Aim for consistency throughout the field or greenhouse, so that your recipe for success is matching up to your conditions.
Automation
If any grower is looking to lower labor costs and energy, automation of any kind, if affordable, is a huge leg up.
Maintenance
Even with automation, a grower has to oversee their operation to make sure each part is running correctly.
Leaks
Monitor the pressure and look out for leaks. Leaks in a drip system can be easily and quickly repaired with plastic connectors that will cover the leak and connect the split piece, without forcing growers to throw out or replace the leaky tape.
Efficiency
As this is the goal and reason drip tape exists, over-spending on a super advanced drip system may not be most efficient for many growers. Take the suggestion of starting with a simple drip system on smaller acreage, and then expand towards the goal of automation once you have an understanding of your operational needs.
Creating a healthy and steady water supply for plants is vital, especially with the droughts of recent years. Farmers depend upon the success of their production. A drip irrigation system is an excellent addition to a growing operation and will save any farmer hours of manual watering and gallons of wasted overhead water. For those ready to step into the 21st century with automation, environmental controllers can automate everything from ventilation to drip and fertigation systems in a greenhouse. Drip system components are easy to find and just as easy to repair.
Adapt to your operational needs and custom build a drip tape system. With technology that has persisted for thousands of years, drip irrigation is an ingenious solution to a growing concern for water waste and efficiency.
Amanda Williams is a content writer for GrowSpan, which specializes in greenhouses and growing solutions. She is an experienced grower and owner of Town Farm in Ledyard, Connecticut.
Read More Articles
11 Essential Greenhouse Accessories
Drip Irrigation for Greenhouses
The History of Sub-Irrigated Planters and Why You Need One

Red Maeng Da Vs. Red Bali Kratom: What's The Difference?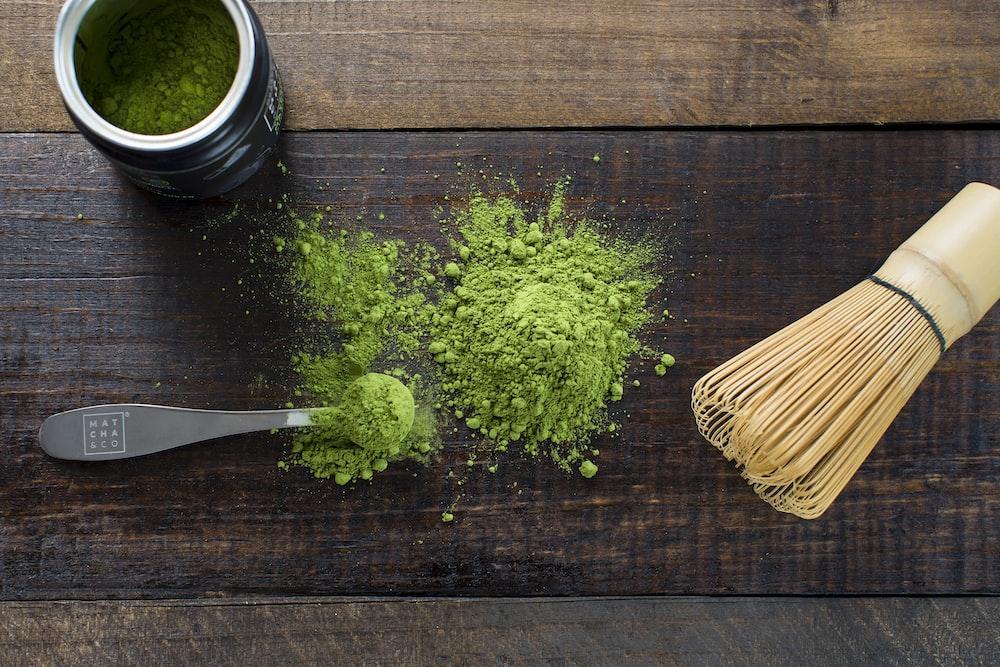 If you're interested in trying kratom, you may have seen Red Vein Maeng Da and Red Vein Bali Kratom. Both red kratom strain are popular among the world's users, but what's the difference between them?
This article will compare red maeng da vs red bali kratom, including its effects, dosage, and more. Both of these red strains are very popular and have many similarities. Though there are similarities between both strains, they do have some differences.
Keep reading to learn more about the red Maeng da and the red Bali strain, and find out which one is right for you!
Red Maeng Da Kratom Strains
Red Maeng Da Kratom strains are among the most popular strains of kratom. They are known for their high levels of alkaloids, which gives them their distinctive red color. They are also known for their powerful effects.
Red Maeng Da kratom strains are typically grown in the rainforests of Indonesia. The name "Maeng Da" actually means "pimp grade" in Thai, which is ideal given the strain's reputation for being one of the strongest kratom strains.
These strains can be found in various forms, including powder, capsules, and leaves. The most popular way to take Red Maeng Da kratom is in capsule form, allowing for more precise dosage.
It is also popular for making kratom tea, as the leaves can be steeped in hot water to make tea.
As a result, some kratom fans feel that the name Maeng Da implies excellent quality and potency. If you're one among the many kratom users looking for high quality red kratom strains or good quality kratom products, Red Maeng Da might be the way to go.
But it is essential to consult a medical professional before taking prescription medication or being affected by a serious medical condition, as it sometimes tends to have the opposite effect.
Red Bali Strains
When it comes to taking red Bali kratoms, there are some facts that you should know. Red vein strains are obtained from a method called grafting.
It is a process in which two different red vein plants are mixed to get the result of a combined characteristic.
Red Bali is one of kratom's most famous red strains. Not only is it popular, but it is also one of the high-potency strains.
Many believe that red Bali is the most muscular strain of kratom as it might help relieve pain and physical discomfort. If you're looking for a potent pain reliever, kratom experience, or mood enhancement, red Bali is the way to go.
Comparing Red Maeng Da Vs. Red Bali Kratom?
Red Maeng Da vs. Bali kratoms – They are two different essential kratom strains of the same plant.
Both strains are sold as dietary supplements and are widely used for their purported relaxing effects.
While their organic compounds share some similarities, there are also some crucial differences between these two strains.
Dosage
Their universal doses are the first comparison of red Maeng da vs. red Bali kratom. For red Maeng Da, the recommended dose is between 2-4 grams, while for red Bali, the recommended dose is between 3-5 grams. Red Bali can be quite sedating, causing you to feel tired in higher doses (5+ grams).
Color Of Veins
The following comparison between red Maeng da vs. red Bali kratoms is the color of their veins.
Red Maeng da has red veins, and red Bali has green veins. The different colors indicate different alkaloid profiles. Red Maeng da typically has a higher concentration of mitragynine, while red Bali has a higher concentration of 7-hydroxymitragynine.
Red Maeng da is more stimulating, while red Bali is more sedating. Red Maeng da is more energizing and is better for daytime use. Red Bali is better for nighttime use because it can help you relax and fall asleep.
The color of kratom veins is just one of the many factors that determine its effects. Other factors include the strain, the region it's from, the quality, and how it's prepared.
Red Kratom Strain: Mature Leaves Available
On the other hand, Red kratom is said to be the most sedating of all kratom vein colors. They're also famous for providing Chronic Pain relief and relaxation.
Green Maeng Da Vein: Middle Years Leaves
Next, Green kratom is said to be in the middle of the White and Red kratom strain. They're also famous for providing a balance of both Sedation and Stimulation.
Efficacy
Both red Maeng Da and Bali kratom are effective in providing pain relief, but red Maeng Da is more potent and has longer-lasting pain-relieving effects.
User Experience
Some kratom enthusiasts prefer red Maeng Da for its relaxing effect, while others find red Bali to be more mood-boosting. Ultimately, it comes down to personal preference.
When comparing both kratoms, it is clear that both kratoms have their unique benefits.
Red Maeng Da is more potent and has a longer-lasting effect, while red Bali is more relaxing. Ultimately, the decision of which strain to take comes from personal preferences.
Origin
Red Maeng Da originates from Thailand and gets its name from a water bug called "Maeng" Conversely, red Bali kratoms come from Indonesia.
The difference in origin can affect the user experience as each kratom can offer different benefits. For example, Red Maeng Da is more energized, while Red Bali is more relaxed.
Alkaloids
Mitragynine and 7-hydroxy mitragynine, which bind the opioid receptors, are two essential alkaloids in kratom.
Red Bali kratoms and Red Maeng Da kratom include a variety of alkaloids, including these two in particular.
Other alkaloids are also present. You will discover that the alkaloids provided by each strain will vary from one another.
Location
Red Maeng Da is domestically grown in Thailand, while red Bali is grown on the Indonesian island. Red Maeng da can be found in some countries, but you have to look for the legality in places like San Diego, Rhode Island, Sarasota county, and union county.
Daytime Energy Levels
Red Maeng Da vs. Red Bali Kratom – These kratom strains come from the same family of trees, the Mitragyna Speciosa.
The difference between the two strains lies in their potency and effects. Maeng Da is widely considered the most potent strain of kratom, while Red Bali is known for its relaxing effect.
Potency
While kratom is still in the process of getting approved by the FDA as a dietary supplement, many medical professionals believe in its potential as a supplemental dietary product.
Compared to Red vein Bali, Red Maeng Da appears to be less potent but more balanced. Red Maeng Da is often used as a pain reliever, while Red Bali is commonly used to alleviate discomfort and enhance mood.
Popularity
Red Bali is one of the most popular kratoms because it boosts mood and provides relaxation. Red Maeng Da is also a popular strain, but it is more well-known for its potent effects.
Which One Should You Try?
There is no definitive answer related to it. It ultimately comes down to personal preference. Some people prefer red maeng da for its potent effects, while others find red bali more relaxing.
Try out both strains to see which one works. Red Maeng Da and Red Bali kratom are two of the most popular strains of kratom.
Both kratoms offer a variety of benefits, including relief from pain, increased energy levels, and improved mood. Red Maeng Da is more potent, while red Bali is more relaxing.
Final Thoughts
While red Maeng Da is more potent, red Bali is more relaxing. Ultimately, the decision of which strain to take comes from one's experience of using it. It is essential to start with a low dose and increase it gradually to avoid side effects.