Don't Let a Greenhouse Pest Infestation Get out of Control
Just when I think I have worked out all of the bugs to gardening year round, Mother Nature throws me another curve ball.
Several years back, when the winters were still relatively mild, my greenhouse became refuge for field mice. I still remember stepping into my greenhouse that cold January morning to find a prized tomato plant that I had managed to keep it healthy and producing for three years running laying in a heap of vines in its pot. Roots had been thrown everywhere as a mouse and/or family of mice had spent the night, merrily building its nest in the 20" pot.
As I closed the door on the chaos my mind swirled and I spent the remainder of that day thinking of every imaginable way to rid my greenhouse of these uninvited "guests." I didn't want to use poison because neighborhood cats regularly prowled for mice in my backyard. So I started out by trying the usual "home remedies" for mouse extraction, such as placing used kitty litter in out of the way places to "scare" off the little beasts. A little word of advice — don't waste your time! Not only did this not work, but I think it created a "call to arms" to all of the outlying mouse population to defend the territory of the squatters dwelling within, because the next thing I knew, there were mice everywhere! They would scramble out of pots as I watered the plants and I could see their "menacing" little silhouettes (from my kitchen and patio windows) racing around in my greenhouse, jumping from plant to plant, and running along the walls/shelving at night, when the lights were on.
In complete desperation, I invested in several Live Mouse traps, which became filled to the brim with little bodies each night which I would empty out the next morning in the ditches away from my home as I drove to work. Finally, this seemed to work, but only after all of my winter crop was completely destroyed by their merry flinging of roots and bits of plants everywhere. And, by the following winter, the little monsters had apparently found more hospitable accommodations during the summer months, because they never returned, and all was well until last summer, when I moved my greenhouse to another plot of land.
I knew this plot had voles, but figured no problem, they don't jump, so they won't be climbing into my pots, and all I need to do, is lay down a three inch thick piece of foam board and I should be find. After all, I was going to do that anyway, to keep the frost from coming up through the dirt floor during our sub-zero winters. But, I miscalculated — again. Voles are very industrious diggers and because the ground under the greenhouse doesn't freeze hard, that also allows them to extend their "gardening (burrowing)" season too!
The "trouble" began in August, when I first noticed little piles of dirt accumulating on the foam board (I don't cover it, because I don't want to encourage black mold) between the spaces and cracks in the sheeting. I didn't give it much thought and continued on with my busy summer schedule of racing around like a sprinter, trying to get raised beds in place and planted with flower bulbs before the winter months arrived. Well, over the months that little pile of dirt grew into this ankle deep mound of excavated soil!
It got so high that I couldn't even stand in my greenhouse, because there was no flat surface to stand on. Talk about a Catch 22. Over the past 12 years I've been carrying in sacks of organic soil whenever I needed to replant and/or top dress the containers, and now, I had so much dirt I could only step two feet into my greenhouse. Yet, I still procrastinated and only grumbled about the situation, because I knew it would be a huge undertaking to remove all of that dirt.
My motivation and mental reserve kicked into overdrive when I opened the door and found my huge pot of chives uprooted and almost devoid of dirt. I was immediately reminded of that early January morning lo so many years ago. As I marched back into the house declaring war on those pesky varmints, I grabbed my back brace, shovel and wheelbarrow and proceeded to remove five wheelbarrows full of dirt, which I unceremoniously used to fill in all of the holes those industrious little voles created in the yard.
Now, I have repotted the chives and once again, can stroll the entire area of my greenhouse unhindered, attending to my plants on my own terms. But now, I will be forever vigilant about the tiny piles of dirt that start to show up, and will immediately cart it out in my bucket, rather than a wheelbarrow.
Paula M. Christensen has 12 years of experience gardening year-round as a hobby greenhouse gardener.

Red Maeng Da Vs. Red Bali Kratom: What's The Difference?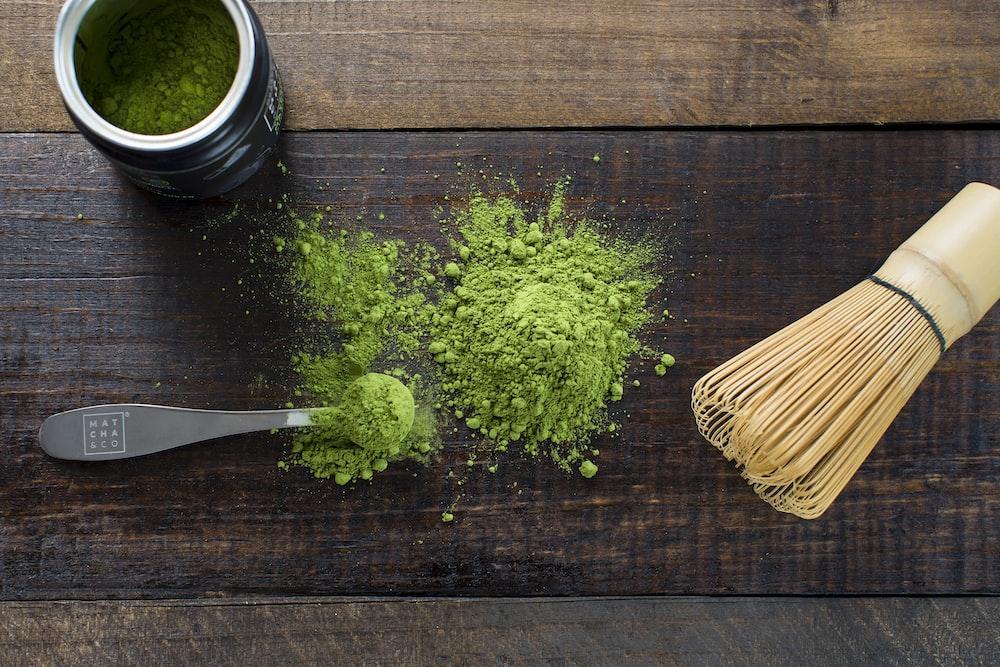 If you're interested in trying kratom, you may have seen Red Vein Maeng Da and Red Vein Bali Kratom. Both red kratom strain are popular among the world's users, but what's the difference between them?
This article will compare red maeng da vs red bali kratom, including its effects, dosage, and more. Both of these red strains are very popular and have many similarities. Though there are similarities between both strains, they do have some differences.
Keep reading to learn more about the red Maeng da and the red Bali strain, and find out which one is right for you!
Red Maeng Da Kratom Strains
Red Maeng Da Kratom strains are among the most popular strains of kratom. They are known for their high levels of alkaloids, which gives them their distinctive red color. They are also known for their powerful effects.
Red Maeng Da kratom strains are typically grown in the rainforests of Indonesia. The name "Maeng Da" actually means "pimp grade" in Thai, which is ideal given the strain's reputation for being one of the strongest kratom strains.
These strains can be found in various forms, including powder, capsules, and leaves. The most popular way to take Red Maeng Da kratom is in capsule form, allowing for more precise dosage.
It is also popular for making kratom tea, as the leaves can be steeped in hot water to make tea.
As a result, some kratom fans feel that the name Maeng Da implies excellent quality and potency. If you're one among the many kratom users looking for high quality red kratom strains or good quality kratom products, Red Maeng Da might be the way to go.
But it is essential to consult a medical professional before taking prescription medication or being affected by a serious medical condition, as it sometimes tends to have the opposite effect.
Red Bali Strains
When it comes to taking red Bali kratoms, there are some facts that you should know. Red vein strains are obtained from a method called grafting.
It is a process in which two different red vein plants are mixed to get the result of a combined characteristic.
Red Bali is one of kratom's most famous red strains. Not only is it popular, but it is also one of the high-potency strains.
Many believe that red Bali is the most muscular strain of kratom as it might help relieve pain and physical discomfort. If you're looking for a potent pain reliever, kratom experience, or mood enhancement, red Bali is the way to go.
Comparing Red Maeng Da Vs. Red Bali Kratom?
Red Maeng Da vs. Bali kratoms – They are two different essential kratom strains of the same plant.
Both strains are sold as dietary supplements and are widely used for their purported relaxing effects.
While their organic compounds share some similarities, there are also some crucial differences between these two strains.
Dosage
Their universal doses are the first comparison of red Maeng da vs. red Bali kratom. For red Maeng Da, the recommended dose is between 2-4 grams, while for red Bali, the recommended dose is between 3-5 grams. Red Bali can be quite sedating, causing you to feel tired in higher doses (5+ grams).
Color Of Veins
The following comparison between red Maeng da vs. red Bali kratoms is the color of their veins.
Red Maeng da has red veins, and red Bali has green veins. The different colors indicate different alkaloid profiles. Red Maeng da typically has a higher concentration of mitragynine, while red Bali has a higher concentration of 7-hydroxymitragynine.
Red Maeng da is more stimulating, while red Bali is more sedating. Red Maeng da is more energizing and is better for daytime use. Red Bali is better for nighttime use because it can help you relax and fall asleep.
The color of kratom veins is just one of the many factors that determine its effects. Other factors include the strain, the region it's from, the quality, and how it's prepared.
Red Kratom Strain: Mature Leaves Available
On the other hand, Red kratom is said to be the most sedating of all kratom vein colors. They're also famous for providing Chronic Pain relief and relaxation.
Green Maeng Da Vein: Middle Years Leaves
Next, Green kratom is said to be in the middle of the White and Red kratom strain. They're also famous for providing a balance of both Sedation and Stimulation.
Efficacy
Both red Maeng Da and Bali kratom are effective in providing pain relief, but red Maeng Da is more potent and has longer-lasting pain-relieving effects.
User Experience
Some kratom enthusiasts prefer red Maeng Da for its relaxing effect, while others find red Bali to be more mood-boosting. Ultimately, it comes down to personal preference.
When comparing both kratoms, it is clear that both kratoms have their unique benefits.
Red Maeng Da is more potent and has a longer-lasting effect, while red Bali is more relaxing. Ultimately, the decision of which strain to take comes from personal preferences.
Origin
Red Maeng Da originates from Thailand and gets its name from a water bug called "Maeng" Conversely, red Bali kratoms come from Indonesia.
The difference in origin can affect the user experience as each kratom can offer different benefits. For example, Red Maeng Da is more energized, while Red Bali is more relaxed.
Alkaloids
Mitragynine and 7-hydroxy mitragynine, which bind the opioid receptors, are two essential alkaloids in kratom.
Red Bali kratoms and Red Maeng Da kratom include a variety of alkaloids, including these two in particular.
Other alkaloids are also present. You will discover that the alkaloids provided by each strain will vary from one another.
Location
Red Maeng Da is domestically grown in Thailand, while red Bali is grown on the Indonesian island. Red Maeng da can be found in some countries, but you have to look for the legality in places like San Diego, Rhode Island, Sarasota county, and union county.
Daytime Energy Levels
Red Maeng Da vs. Red Bali Kratom – These kratom strains come from the same family of trees, the Mitragyna Speciosa.
The difference between the two strains lies in their potency and effects. Maeng Da is widely considered the most potent strain of kratom, while Red Bali is known for its relaxing effect.
Potency
While kratom is still in the process of getting approved by the FDA as a dietary supplement, many medical professionals believe in its potential as a supplemental dietary product.
Compared to Red vein Bali, Red Maeng Da appears to be less potent but more balanced. Red Maeng Da is often used as a pain reliever, while Red Bali is commonly used to alleviate discomfort and enhance mood.
Popularity
Red Bali is one of the most popular kratoms because it boosts mood and provides relaxation. Red Maeng Da is also a popular strain, but it is more well-known for its potent effects.
Which One Should You Try?
There is no definitive answer related to it. It ultimately comes down to personal preference. Some people prefer red maeng da for its potent effects, while others find red bali more relaxing.
Try out both strains to see which one works. Red Maeng Da and Red Bali kratom are two of the most popular strains of kratom.
Both kratoms offer a variety of benefits, including relief from pain, increased energy levels, and improved mood. Red Maeng Da is more potent, while red Bali is more relaxing.
Final Thoughts
While red Maeng Da is more potent, red Bali is more relaxing. Ultimately, the decision of which strain to take comes from one's experience of using it. It is essential to start with a low dose and increase it gradually to avoid side effects.