Family Heritage Taught Me A Lot About Greenhouse Gardening
As I stepped outside this morning, I was filled with a sense of awe, because the part of me that is tied to the earth through heritage and history can feel spring rolling in over the Black Hills.
This same tie that binds me to Mother Nature makes me want to throw open the shutters (though I don't have any) and rejoice that winter is on its way to the back pasture for another season.  It transports me back in time to when I was a little girl, watching my Grandfathers, Uncles and Dad clean out the chicken coops and barn, then load all of that wonderful (though I thought it stank to high heaven back then) composted material into the manure spreader and head out into whichever field had been designated that year to produce corn, alfalfa or other needed crop.
Being small and a girl, I wasn't expected to do anything but stay out of the way and watch. I didn't think much of it at the time, but realized as I got older that I had been allowed into that Secret
Society of Men…sort of like the Ya Ya Sisterhood for women.
Through the power of observation and guidance from one uncle in particular and/or one grandfather or the other, as I rode in well traveled pickup trucks, through one pasture after another, jumping out to shut gates behind us. As I got older they talked to me as though I was a grown-up, pointing out different crops that were growing in which field, and which calf belonged to which cow. I slowly learned the importance of soil conservation, crop rotation, composting and growing organically (though they didn't call it that back then) and carried that knowledge with me as I grew into adulthood.
It was that foundation of knowledge that later piqued my interest in science and the world around me, and provided the springboard for my entering into the wonderful world of greenhouse gardening. And though the area I grow in is small, I now think in terms of square feet instead of acres, the same principles apply today regarding the care and management of seeds, tender seedlings, young plants and mature specimens, as they did back then.
It was with these basics in hand and a willingness to experiment, that I learned how fulfilling growing in a greenhouse could be, especially during the winter months. I also learned to regularly apply soil conservation, crop rotation, composting and "organic" fertilizers and nutrients into that environment as well.
Because I choose to work with Mother Nature instead of against her (no synthetic pesticides in my growing environment) the occasional pests that do take up residence in my greenhouse are either kept under control or eliminated by the beneficial insects that have found a safe haven year round in my greenhouse.  I even have earth worms tilling my base soil too.
I like to think that if my Dad and Grandfathers were with me today, that they would be surprised and hopefully proud of me for retaining what they passed on to me while basking in their Secret Society of Men. If I wait for a minute, I can even smell the freshly turned Earth that was left on the discs used to till in the compost. What a wonderful memory-fragrance that is for me today.
Paula M. Christensen has 12 years of experience gardening year-round as a hobby greenhouse gardener.
Want more information? Read these articles:
15 Tips to Make Your Greenhouse More Efficient
A Guide to Planning and Building a Greenhouse
Calculating the Number of Polycarbonate Sheets and Profiles Needed to Build a Greenhouse
Greenhouse Maintenance – Getting 100,000+ Miles out of Your Greenhouse!
Greenhouse Shade Cloth Options
What to Grow and What Not to Grow in a Hydroponic Greenhouse

Red Maeng Da Vs. Red Bali Kratom: What's The Difference?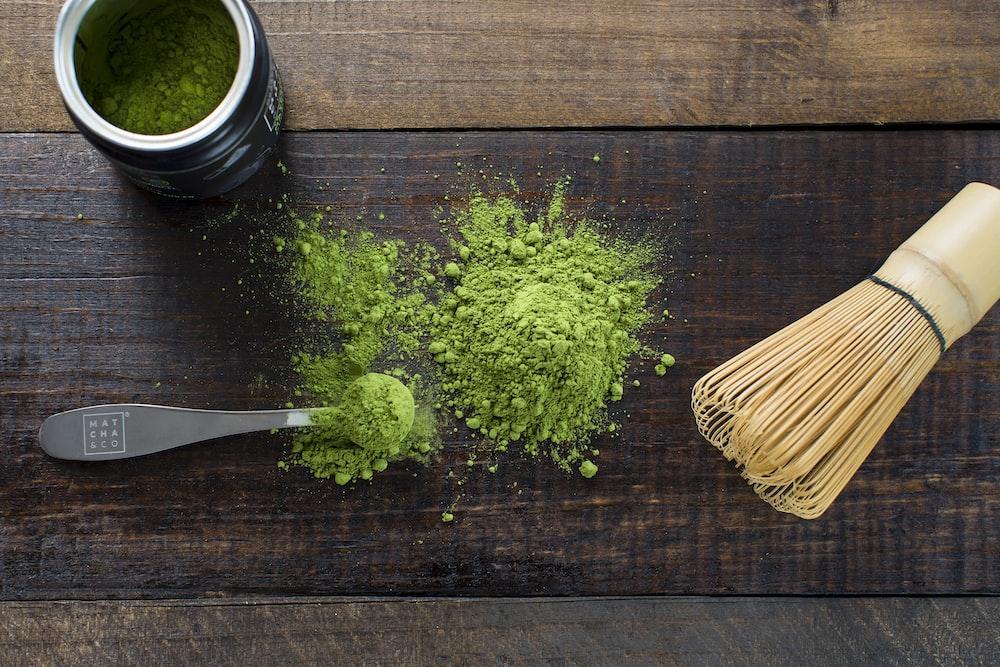 If you're interested in trying kratom, you may have seen Red Vein Maeng Da and Red Vein Bali Kratom. Both red kratom strain are popular among the world's users, but what's the difference between them?
This article will compare red maeng da vs red bali kratom, including its effects, dosage, and more. Both of these red strains are very popular and have many similarities. Though there are similarities between both strains, they do have some differences.
Keep reading to learn more about the red Maeng da and the red Bali strain, and find out which one is right for you!
Red Maeng Da Kratom Strains
Red Maeng Da Kratom strains are among the most popular strains of kratom. They are known for their high levels of alkaloids, which gives them their distinctive red color. They are also known for their powerful effects.
Red Maeng Da kratom strains are typically grown in the rainforests of Indonesia. The name "Maeng Da" actually means "pimp grade" in Thai, which is ideal given the strain's reputation for being one of the strongest kratom strains.
These strains can be found in various forms, including powder, capsules, and leaves. The most popular way to take Red Maeng Da kratom is in capsule form, allowing for more precise dosage.
It is also popular for making kratom tea, as the leaves can be steeped in hot water to make tea.
As a result, some kratom fans feel that the name Maeng Da implies excellent quality and potency. If you're one among the many kratom users looking for high quality red kratom strains or good quality kratom products, Red Maeng Da might be the way to go.
But it is essential to consult a medical professional before taking prescription medication or being affected by a serious medical condition, as it sometimes tends to have the opposite effect.
Red Bali Strains
When it comes to taking red Bali kratoms, there are some facts that you should know. Red vein strains are obtained from a method called grafting.
It is a process in which two different red vein plants are mixed to get the result of a combined characteristic.
Red Bali is one of kratom's most famous red strains. Not only is it popular, but it is also one of the high-potency strains.
Many believe that red Bali is the most muscular strain of kratom as it might help relieve pain and physical discomfort. If you're looking for a potent pain reliever, kratom experience, or mood enhancement, red Bali is the way to go.
Comparing Red Maeng Da Vs. Red Bali Kratom?
Red Maeng Da vs. Bali kratoms – They are two different essential kratom strains of the same plant.
Both strains are sold as dietary supplements and are widely used for their purported relaxing effects.
While their organic compounds share some similarities, there are also some crucial differences between these two strains.
Dosage
Their universal doses are the first comparison of red Maeng da vs. red Bali kratom. For red Maeng Da, the recommended dose is between 2-4 grams, while for red Bali, the recommended dose is between 3-5 grams. Red Bali can be quite sedating, causing you to feel tired in higher doses (5+ grams).
Color Of Veins
The following comparison between red Maeng da vs. red Bali kratoms is the color of their veins.
Red Maeng da has red veins, and red Bali has green veins. The different colors indicate different alkaloid profiles. Red Maeng da typically has a higher concentration of mitragynine, while red Bali has a higher concentration of 7-hydroxymitragynine.
Red Maeng da is more stimulating, while red Bali is more sedating. Red Maeng da is more energizing and is better for daytime use. Red Bali is better for nighttime use because it can help you relax and fall asleep.
The color of kratom veins is just one of the many factors that determine its effects. Other factors include the strain, the region it's from, the quality, and how it's prepared.
Red Kratom Strain: Mature Leaves Available
On the other hand, Red kratom is said to be the most sedating of all kratom vein colors. They're also famous for providing Chronic Pain relief and relaxation.
Green Maeng Da Vein: Middle Years Leaves
Next, Green kratom is said to be in the middle of the White and Red kratom strain. They're also famous for providing a balance of both Sedation and Stimulation.
Efficacy
Both red Maeng Da and Bali kratom are effective in providing pain relief, but red Maeng Da is more potent and has longer-lasting pain-relieving effects.
User Experience
Some kratom enthusiasts prefer red Maeng Da for its relaxing effect, while others find red Bali to be more mood-boosting. Ultimately, it comes down to personal preference.
When comparing both kratoms, it is clear that both kratoms have their unique benefits.
Red Maeng Da is more potent and has a longer-lasting effect, while red Bali is more relaxing. Ultimately, the decision of which strain to take comes from personal preferences.
Origin
Red Maeng Da originates from Thailand and gets its name from a water bug called "Maeng" Conversely, red Bali kratoms come from Indonesia.
The difference in origin can affect the user experience as each kratom can offer different benefits. For example, Red Maeng Da is more energized, while Red Bali is more relaxed.
Alkaloids
Mitragynine and 7-hydroxy mitragynine, which bind the opioid receptors, are two essential alkaloids in kratom.
Red Bali kratoms and Red Maeng Da kratom include a variety of alkaloids, including these two in particular.
Other alkaloids are also present. You will discover that the alkaloids provided by each strain will vary from one another.
Location
Red Maeng Da is domestically grown in Thailand, while red Bali is grown on the Indonesian island. Red Maeng da can be found in some countries, but you have to look for the legality in places like San Diego, Rhode Island, Sarasota county, and union county.
Daytime Energy Levels
Red Maeng Da vs. Red Bali Kratom – These kratom strains come from the same family of trees, the Mitragyna Speciosa.
The difference between the two strains lies in their potency and effects. Maeng Da is widely considered the most potent strain of kratom, while Red Bali is known for its relaxing effect.
Potency
While kratom is still in the process of getting approved by the FDA as a dietary supplement, many medical professionals believe in its potential as a supplemental dietary product.
Compared to Red vein Bali, Red Maeng Da appears to be less potent but more balanced. Red Maeng Da is often used as a pain reliever, while Red Bali is commonly used to alleviate discomfort and enhance mood.
Popularity
Red Bali is one of the most popular kratoms because it boosts mood and provides relaxation. Red Maeng Da is also a popular strain, but it is more well-known for its potent effects.
Which One Should You Try?
There is no definitive answer related to it. It ultimately comes down to personal preference. Some people prefer red maeng da for its potent effects, while others find red bali more relaxing.
Try out both strains to see which one works. Red Maeng Da and Red Bali kratom are two of the most popular strains of kratom.
Both kratoms offer a variety of benefits, including relief from pain, increased energy levels, and improved mood. Red Maeng Da is more potent, while red Bali is more relaxing.
Final Thoughts
While red Maeng Da is more potent, red Bali is more relaxing. Ultimately, the decision of which strain to take comes from one's experience of using it. It is essential to start with a low dose and increase it gradually to avoid side effects.