The Advantages of Shade Cloth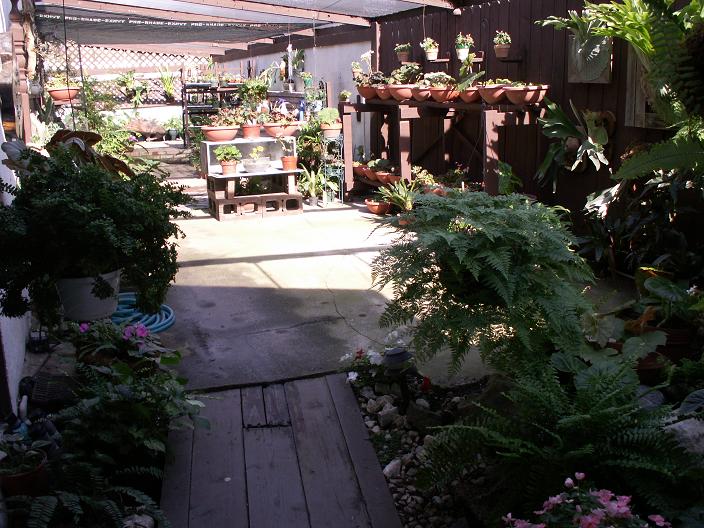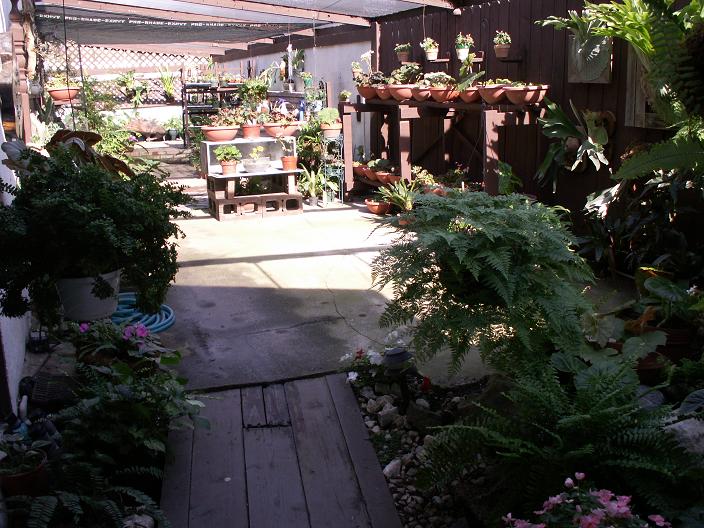 Gardening is nothing more than mastering the environment around you. That is what each of us is attempting to do in our own gardens. There are some of us that are lucky enough to have our own greenhouses where we are the masters of the environment, or so we think. When we encounter problems in our ideal greenhouse, and we all have, we turn to publications such as this for solutions.
The first and by far, the largest problem we encounter is that of excessive heat. J.B. Jones, writing in the Garden & Greenhouse May issue, in his article that I call, the Care and Feeding of a Greenhouse, stated: It is easy to heat a greenhouse, but difficult to cool one. He also gave an excellent example of how to sterilize one. You simply close down everything and let it bake in the sun for a few days. Talk about excessive heat, 145 degrees plus, and that is just from the power of sunlight entering into the greenhouse, impacting the ground, transforming from radiant energy in to long wave thermal energy. We all know this, we see it everyday and we call it "The Greenhouse Effect." We are not talking rocket science here; we are talking about ever day life.
Has Everybody Got the Picture?
A greenhouse is a solar collector, solar collectors can be used to make hot water, and I find that to grow plants in this environment is difficult, but it can be done if you do the following things: spend large amounts of money for electricity to run the cooling fans that draw outside air into the greenhouse thru water cooled pads. This is called evaporative cooling, and it does not work efficiently when the outside humidity is 50% or higher. We pray for cloudy days because we know from experience those cloudy days outside equal cooler days inside.
We have also found out that as the sun heads south on its path, we are thankful for the lower intensities of sunlight and we call this fall, and the plants need it. Since last spring, they have been operating non stop. Light levels increase, heat levels increase, water consumption is increased and when the light and heat levels are at maximum in the summertime, your plants or crops are stressed to the max.
The next step we need to take is the one that comes about when you ask the question of: How much of the incoming sunlight do the plants really need for proper growth? The answer may surprise many of you. Plants can only process 1 ½  to 2 % of the sunlight they receive for photosynthesis.
In any gardening endeavor, while we are attempting to "Master the Environment" we find that in growing tomatoes, we need a temperature of 45 degrees to set blooms, after bloom set, we need a percentage of shade that will protect against high soil temperatures after that. Mulch is excellent for this and is the very first step, or adjustment, for climate modification. The most successful adjustments are ones that maintain high light intensities, but without direct sun.
When used properly shade cloth can help solve the problem by creating a microclimate underneath the shade cloth. All of us have been in Nursery's where the newly arrived plants are placed underneath the shade cloth covering, and in effect, this is one way to harden them off. I simply take this low cost, low tech procedure a few steps farther by expanding up to 12 feet above the ground, coverings as much space as Mrs. Shade will allow me have. I also take the shade cloth down to the ground, creating a more complete microclimate that does not have any excessive wind. Shade cloth makes an excellent wind screen. Melon growers in Israel and the tomato growers in Spain grow crops with reduced light intensities and lower ground temperatures with this method. By using it they have vastly increased crop yield with a 35% water reduction. At the same time, since they are in screen rooms, their pesticide use has been reduced as well. Take the stress out of the plant by sunlight intensity reduction and you naturally get a stronger plant. Stress a cherry tomato plant and watch the bugs zero in on it.
Shade Cloth is manufactured and used world wide in various applications. One that everyone is aware of is its use as privacy or wind screens around tennis courts. There are a number of restaurants that have installed shade cloth to create outdoor environments for dinning. For milk production, shade cloth is used from the calving area to the feed area to the pasture area. Cow's in this microclimate produce 21% more milk.
Sunlight and its impact on earth can be measured easily by its impact on our daily lives and the environment that it creates with its attendant heat. It is this heat that stresses every living thing and well as any object that it strikes. Go back to the "It's Not Rocket Science" and actually use the information that the rocket scientists have gathered. They have instruments in space that measure the incoming energy from the sun. NASA uses the figure of 1356 watts per square meter. That is a whole lot of power, and if all of that impacted the earth's surface, life would not exist.
How is it That we are Here?
The atmospheric ozone is the starting point, as it screens out, or filters out, most of the ultra-violet spectrum. As ozone depletion occurs, skin cancer rates go up. In total, the atmosphere reflects 30% of the incoming radiant energy, and it absorbs 28% into clouds and water vapor. The remaining 42% is what you and I and the plants need to deal with. It is this 42% that creates the heat/loads to our greenhouses, our solar collectors, our homes and are cars. When we total the above percentages, we find that 58% of the input energy is stopped or absorbed by the atmosphere, so the atmosphere is acting and functioning in the same manner as shade cloth.
Shade Cloth, by intercepting 75% of sunlight input, turns it into heat energy by absorption. This raises the temperature of the shade cloth, (Shade cloth is a solar collector), this temperature is hotter than the air above and below the shade cloth and there is only one direction that nature allows for that heat energy to flow: up. And as it flows up, it draws cool air from below. The shade cloth by evaporative cooling is performing the same function as a tree, and we all know the cooling effect of a large tree on a hot day. Trees and the microclimates they create are fun places to garden. Shade cloth structures are even more fun because now you are the master of your environment. You have controlled the sunlight input, and it's not rocket science.
Think about that sterilized greenhouse that we have cooled down with lots of electricity and money. Move all of your plants back in and you are mastering your environment again. Its July, it's hot, and a car runs into the power pole down the block, and now you do not have any power to your greenhouse for cooling. As you stand there helpless, and frustrated, you watch your crop yield wither and die within 4 hours.
The point is: If you cover your greenhouse with 63% shade cloth, 12 inches above the roof, 12 inches from the wall, all the way to the ground, a tremendous amount of heat load is dissipated by the cloth, it never gets into your greenhouse, and now dollars are going back into you pocket by reduced energy cost. Talk about going green, talk about lowering your carbon footprint, shade cloth does it. You put sunscreen on your body; why not use sunscreen for your plants?
Shade Cloth Cost– Length of Life—Colors—Shade Densities
Raw material comes in widths from 6 to 10 feet wide. It can be sewn with reinforced taped edges and grommets that can be installed every 18 inches. The polypropylene threads can be woven in weaves that allow specific percentages from 30% shade to 100% shade.
Standard off the shelf shade cloth stock percentages are 30%, 55%, 63%, 73%, 80% and 90%. Standard off the shelf colors are Black, Green, Red, and sometime soon, white. Cost is generally about $.45 per square foot for raw stock and $.60 per square foot for taped edges and grommets.
Read More Articles
8 Tips for Making the Most of Your Greenhouse
Greenhouse Shade Cloth Options

Red Maeng Da Vs. Red Bali Kratom: What's The Difference?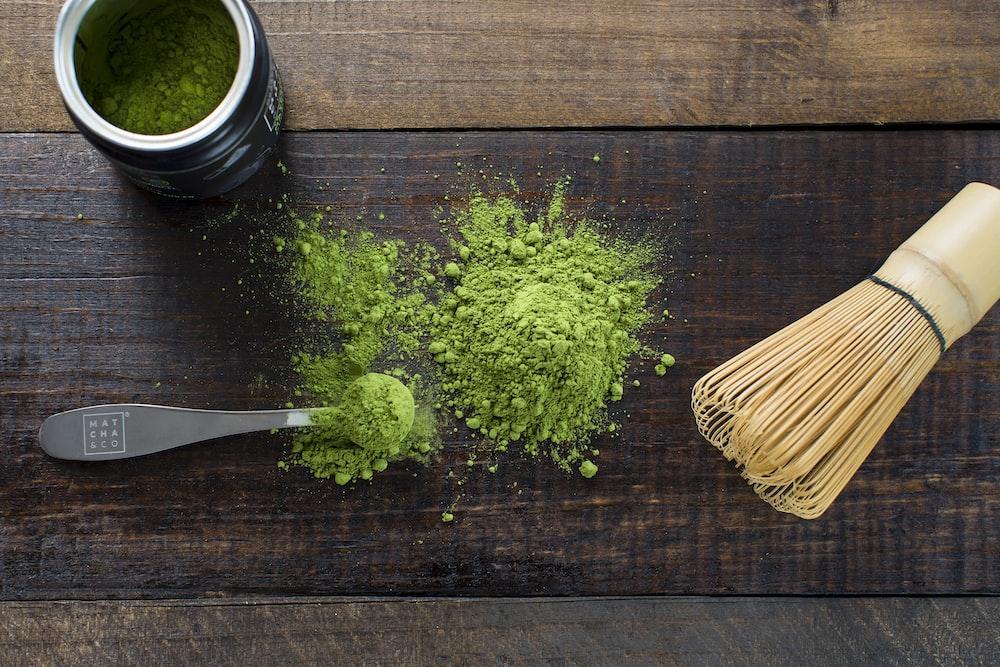 If you're interested in trying kratom, you may have seen Red Vein Maeng Da and Red Vein Bali Kratom. Both red kratom strain are popular among the world's users, but what's the difference between them?
This article will compare red maeng da vs red bali kratom, including its effects, dosage, and more. Both of these red strains are very popular and have many similarities. Though there are similarities between both strains, they do have some differences.
Keep reading to learn more about the red Maeng da and the red Bali strain, and find out which one is right for you!
Red Maeng Da Kratom Strains
Red Maeng Da Kratom strains are among the most popular strains of kratom. They are known for their high levels of alkaloids, which gives them their distinctive red color. They are also known for their powerful effects.
Red Maeng Da kratom strains are typically grown in the rainforests of Indonesia. The name "Maeng Da" actually means "pimp grade" in Thai, which is ideal given the strain's reputation for being one of the strongest kratom strains.
These strains can be found in various forms, including powder, capsules, and leaves. The most popular way to take Red Maeng Da kratom is in capsule form, allowing for more precise dosage.
It is also popular for making kratom tea, as the leaves can be steeped in hot water to make tea.
As a result, some kratom fans feel that the name Maeng Da implies excellent quality and potency. If you're one among the many kratom users looking for high quality red kratom strains or good quality kratom products, Red Maeng Da might be the way to go.
But it is essential to consult a medical professional before taking prescription medication or being affected by a serious medical condition, as it sometimes tends to have the opposite effect.
Red Bali Strains
When it comes to taking red Bali kratoms, there are some facts that you should know. Red vein strains are obtained from a method called grafting.
It is a process in which two different red vein plants are mixed to get the result of a combined characteristic.
Red Bali is one of kratom's most famous red strains. Not only is it popular, but it is also one of the high-potency strains.
Many believe that red Bali is the most muscular strain of kratom as it might help relieve pain and physical discomfort. If you're looking for a potent pain reliever, kratom experience, or mood enhancement, red Bali is the way to go.
Comparing Red Maeng Da Vs. Red Bali Kratom?
Red Maeng Da vs. Bali kratoms – They are two different essential kratom strains of the same plant.
Both strains are sold as dietary supplements and are widely used for their purported relaxing effects.
While their organic compounds share some similarities, there are also some crucial differences between these two strains.
Dosage
Their universal doses are the first comparison of red Maeng da vs. red Bali kratom. For red Maeng Da, the recommended dose is between 2-4 grams, while for red Bali, the recommended dose is between 3-5 grams. Red Bali can be quite sedating, causing you to feel tired in higher doses (5+ grams).
Color Of Veins
The following comparison between red Maeng da vs. red Bali kratoms is the color of their veins.
Red Maeng da has red veins, and red Bali has green veins. The different colors indicate different alkaloid profiles. Red Maeng da typically has a higher concentration of mitragynine, while red Bali has a higher concentration of 7-hydroxymitragynine.
Red Maeng da is more stimulating, while red Bali is more sedating. Red Maeng da is more energizing and is better for daytime use. Red Bali is better for nighttime use because it can help you relax and fall asleep.
The color of kratom veins is just one of the many factors that determine its effects. Other factors include the strain, the region it's from, the quality, and how it's prepared.
Red Kratom Strain: Mature Leaves Available
On the other hand, Red kratom is said to be the most sedating of all kratom vein colors. They're also famous for providing Chronic Pain relief and relaxation.
Green Maeng Da Vein: Middle Years Leaves
Next, Green kratom is said to be in the middle of the White and Red kratom strain. They're also famous for providing a balance of both Sedation and Stimulation.
Efficacy
Both red Maeng Da and Bali kratom are effective in providing pain relief, but red Maeng Da is more potent and has longer-lasting pain-relieving effects.
User Experience
Some kratom enthusiasts prefer red Maeng Da for its relaxing effect, while others find red Bali to be more mood-boosting. Ultimately, it comes down to personal preference.
When comparing both kratoms, it is clear that both kratoms have their unique benefits.
Red Maeng Da is more potent and has a longer-lasting effect, while red Bali is more relaxing. Ultimately, the decision of which strain to take comes from personal preferences.
Origin
Red Maeng Da originates from Thailand and gets its name from a water bug called "Maeng" Conversely, red Bali kratoms come from Indonesia.
The difference in origin can affect the user experience as each kratom can offer different benefits. For example, Red Maeng Da is more energized, while Red Bali is more relaxed.
Alkaloids
Mitragynine and 7-hydroxy mitragynine, which bind the opioid receptors, are two essential alkaloids in kratom.
Red Bali kratoms and Red Maeng Da kratom include a variety of alkaloids, including these two in particular.
Other alkaloids are also present. You will discover that the alkaloids provided by each strain will vary from one another.
Location
Red Maeng Da is domestically grown in Thailand, while red Bali is grown on the Indonesian island. Red Maeng da can be found in some countries, but you have to look for the legality in places like San Diego, Rhode Island, Sarasota county, and union county.
Daytime Energy Levels
Red Maeng Da vs. Red Bali Kratom – These kratom strains come from the same family of trees, the Mitragyna Speciosa.
The difference between the two strains lies in their potency and effects. Maeng Da is widely considered the most potent strain of kratom, while Red Bali is known for its relaxing effect.
Potency
While kratom is still in the process of getting approved by the FDA as a dietary supplement, many medical professionals believe in its potential as a supplemental dietary product.
Compared to Red vein Bali, Red Maeng Da appears to be less potent but more balanced. Red Maeng Da is often used as a pain reliever, while Red Bali is commonly used to alleviate discomfort and enhance mood.
Popularity
Red Bali is one of the most popular kratoms because it boosts mood and provides relaxation. Red Maeng Da is also a popular strain, but it is more well-known for its potent effects.
Which One Should You Try?
There is no definitive answer related to it. It ultimately comes down to personal preference. Some people prefer red maeng da for its potent effects, while others find red bali more relaxing.
Try out both strains to see which one works. Red Maeng Da and Red Bali kratom are two of the most popular strains of kratom.
Both kratoms offer a variety of benefits, including relief from pain, increased energy levels, and improved mood. Red Maeng Da is more potent, while red Bali is more relaxing.
Final Thoughts
While red Maeng Da is more potent, red Bali is more relaxing. Ultimately, the decision of which strain to take comes from one's experience of using it. It is essential to start with a low dose and increase it gradually to avoid side effects.