Terrariums seem to have found a revival in the gardening world. Recently I have read several terrarium articles online, in gardening magazines and I even saw one in a home décor magazine. The first time I read about the concept of a terrarium I became enthralled. Since that time I have created several different pieces, and have learned a lot with each one.
A terrarium is basically a miniature greenhouse. It is essentially a glass container with plants growing in the interior. One of the beautiful parts of the terrarium is the glass container. Almost any glass
container will work from a flower vase to gold fish bowl. Originally the terrarium was called a Wardian case. This was a piece that is still in production today and consists of the glass terrarium on legs. Wardian cases were very ornate and reminiscent of the Victorian era. Today we simply use the glass terrarium and tend to forgo the legs.
I have found all of my glass containers for under $1.00. I had a friend with an old fish bowl and I instantly saw its potential as a terrarium. Another piece came from a local thrift shop and the last two were discovered at a yard sale. You can use an old pickle jar, wine glass or full scale aquarium. Any glass container with an opening at top will suffice. To add more interest to your terrarium keep an eye out for different shapes. A container with a curved lip or narrow base will add visual interest and look more significant than a plain piece.
The glass container will not have drainage so you need to create space for the water. If too much water accumulates mold will develop and your plants can eventually die. To prevent this all you need is gravel or smooth stone. Approximately two to three inches of gravel will suffice then add a thin layer of charcoal which keeps your potting soil sweet. The charcoal adds nourishment to the plants, especially if you use any orchids.
The next layer should be the potting mix. I have used both potting mix and potting soil. Potting soil is what you find at most gardening stores. It is soft and light weight when dry, but when wet, it becomes thick and very dense which prevents proper drainage. Potting mix on the other hand contains more organic materials. This can have sphagnum moss and bark chips. The mixture has more space for drainage and air flow which is paramount in a closed container like a terrarium. One of the first terrariums I made used potting soil and within a few weeks the soil had turned green because of the built-up moisture.
Next I start to add the plants. Many sources say you should only use true miniature plants. While a true miniature makes maintenance easy, it is not necessary. I tend to propagate existing plants for the terrariums. The plants will have to be consistently pruned to a manageable size but this way I do not have to spend any money for new plants. Almost any plant will work. Common plants include ferns, mosses, begonias and carnivorous plants.
Serious terrarium growers create full landscapes in their terrariums including rocks, rivers, and miniature mountains. For those of us who are not quite as advanced, there are a few basic tricks to creating some pizzazz in the terrarium. To create a sloped appearance insert a handful of Styrofoam packing peanuts and then cover the pieces with the potting mix. The terrarium can easily become a lot of brown and greens which can get boring. To add a bit of contrast I place cream colored gravel in the bowl. I have also placed reindeer moss and sphagnum moss between the plants for a bit of added texture.
As a rule of thumb, three plants look better than two plants because odd numbers are more pleasing to the eye. A tall plant, a vining plant, and a medium sized plant work well together. The tall plant tends to go in the center with the vining plant closest to the glass and the mid-sized plant spaced in-between. As another general guideline plants of similar colors go well together. Plants with green foliage should be grouped together and plants with blue hues should stay in a separate assembly. You can also try to coordinate bloom colors if your terrarium has any flowers. Play with different set-up's and see what you like the most. I usually re-arrange my plants several times until I am satisfied. After finalizing the layout simply place more mix around the plants and your terrarium is almost ready.
After you have finished the final touches you can add a glass topper. The glass piece will create humidity in the terrarium, but too much and your bowl will develop condensation. It is important to keep an eye on the terrarium and remove the glass top and provide ventilation when the condensation becomes too severe. The majority of the time my terrariums do not have tops because I do not like the condensation. Only sporadic watering is necessary because of the reduced drainage and moisture retention.
As always, do not be deterred if something does not work. The first time I tried a terrarium I killed half of the plants because I completely forgot to water the plants. After I discovered that the potting soil terrarium had green soil, a fern died in the container. My failures greatly helped me to improve on the next round of terrariums. Remember that the terrariums hold live plants so they need to stay in daylight. A windowsill or greenhouse will be best for the terrariums. A kitchen table or island will also work if there is adequate daylight. Now give it a try. Find the glass container, propagate your plants, buy potting mix and give it a go.
Lyndsey Roth is an experienced greenhouse grower and a Garden & Greenhouse contributing editor.
Want more information? Read these articles:
Artificial Lighting for Orchids
Growing Orchids in a Terrarium
Growing Orchids in a Greenhouse and Terrarium
Health Benefits of Indoor Gardening

Red Maeng Da Vs. Red Bali Kratom: What's The Difference?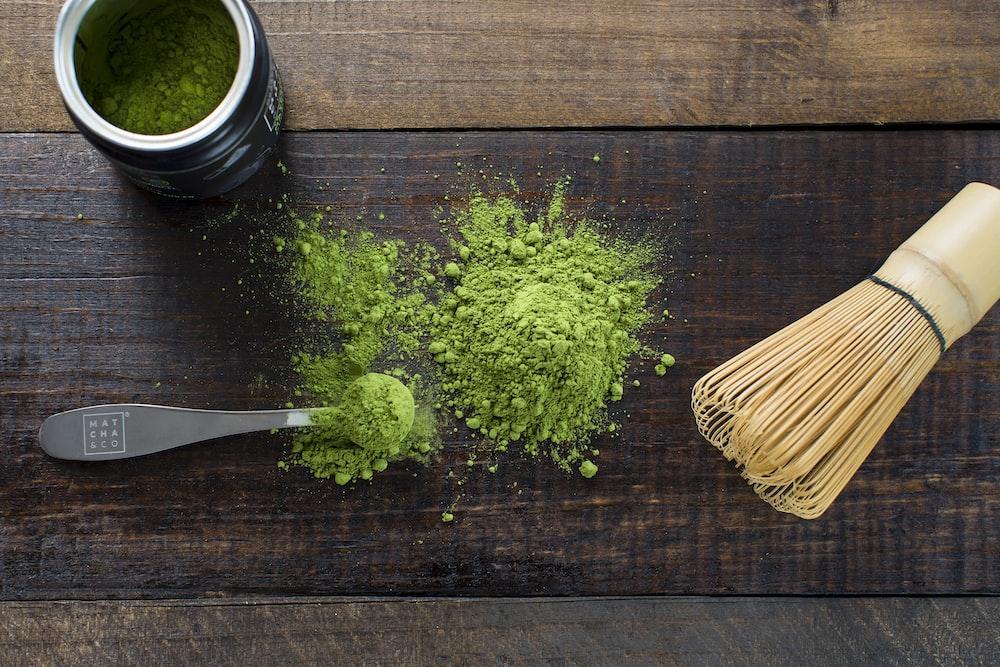 If you're interested in trying kratom, you may have seen Red Vein Maeng Da and Red Vein Bali Kratom. Both red kratom strain are popular among the world's users, but what's the difference between them?
This article will compare red maeng da vs red bali kratom, including its effects, dosage, and more. Both of these red strains are very popular and have many similarities. Though there are similarities between both strains, they do have some differences.
Keep reading to learn more about the red Maeng da and the red Bali strain, and find out which one is right for you!
Red Maeng Da Kratom Strains
Red Maeng Da Kratom strains are among the most popular strains of kratom. They are known for their high levels of alkaloids, which gives them their distinctive red color. They are also known for their powerful effects.
Red Maeng Da kratom strains are typically grown in the rainforests of Indonesia. The name "Maeng Da" actually means "pimp grade" in Thai, which is ideal given the strain's reputation for being one of the strongest kratom strains.
These strains can be found in various forms, including powder, capsules, and leaves. The most popular way to take Red Maeng Da kratom is in capsule form, allowing for more precise dosage.
It is also popular for making kratom tea, as the leaves can be steeped in hot water to make tea.
As a result, some kratom fans feel that the name Maeng Da implies excellent quality and potency. If you're one among the many kratom users looking for high quality red kratom strains or good quality kratom products, Red Maeng Da might be the way to go.
But it is essential to consult a medical professional before taking prescription medication or being affected by a serious medical condition, as it sometimes tends to have the opposite effect.
Red Bali Strains
When it comes to taking red Bali kratoms, there are some facts that you should know. Red vein strains are obtained from a method called grafting.
It is a process in which two different red vein plants are mixed to get the result of a combined characteristic.
Red Bali is one of kratom's most famous red strains. Not only is it popular, but it is also one of the high-potency strains.
Many believe that red Bali is the most muscular strain of kratom as it might help relieve pain and physical discomfort. If you're looking for a potent pain reliever, kratom experience, or mood enhancement, red Bali is the way to go.
Comparing Red Maeng Da Vs. Red Bali Kratom?
Red Maeng Da vs. Bali kratoms – They are two different essential kratom strains of the same plant.
Both strains are sold as dietary supplements and are widely used for their purported relaxing effects.
While their organic compounds share some similarities, there are also some crucial differences between these two strains.
Dosage
Their universal doses are the first comparison of red Maeng da vs. red Bali kratom. For red Maeng Da, the recommended dose is between 2-4 grams, while for red Bali, the recommended dose is between 3-5 grams. Red Bali can be quite sedating, causing you to feel tired in higher doses (5+ grams).
Color Of Veins
The following comparison between red Maeng da vs. red Bali kratoms is the color of their veins.
Red Maeng da has red veins, and red Bali has green veins. The different colors indicate different alkaloid profiles. Red Maeng da typically has a higher concentration of mitragynine, while red Bali has a higher concentration of 7-hydroxymitragynine.
Red Maeng da is more stimulating, while red Bali is more sedating. Red Maeng da is more energizing and is better for daytime use. Red Bali is better for nighttime use because it can help you relax and fall asleep.
The color of kratom veins is just one of the many factors that determine its effects. Other factors include the strain, the region it's from, the quality, and how it's prepared.
Red Kratom Strain: Mature Leaves Available
On the other hand, Red kratom is said to be the most sedating of all kratom vein colors. They're also famous for providing Chronic Pain relief and relaxation.
Green Maeng Da Vein: Middle Years Leaves
Next, Green kratom is said to be in the middle of the White and Red kratom strain. They're also famous for providing a balance of both Sedation and Stimulation.
Efficacy
Both red Maeng Da and Bali kratom are effective in providing pain relief, but red Maeng Da is more potent and has longer-lasting pain-relieving effects.
User Experience
Some kratom enthusiasts prefer red Maeng Da for its relaxing effect, while others find red Bali to be more mood-boosting. Ultimately, it comes down to personal preference.
When comparing both kratoms, it is clear that both kratoms have their unique benefits.
Red Maeng Da is more potent and has a longer-lasting effect, while red Bali is more relaxing. Ultimately, the decision of which strain to take comes from personal preferences.
Origin
Red Maeng Da originates from Thailand and gets its name from a water bug called "Maeng" Conversely, red Bali kratoms come from Indonesia.
The difference in origin can affect the user experience as each kratom can offer different benefits. For example, Red Maeng Da is more energized, while Red Bali is more relaxed.
Alkaloids
Mitragynine and 7-hydroxy mitragynine, which bind the opioid receptors, are two essential alkaloids in kratom.
Red Bali kratoms and Red Maeng Da kratom include a variety of alkaloids, including these two in particular.
Other alkaloids are also present. You will discover that the alkaloids provided by each strain will vary from one another.
Location
Red Maeng Da is domestically grown in Thailand, while red Bali is grown on the Indonesian island. Red Maeng da can be found in some countries, but you have to look for the legality in places like San Diego, Rhode Island, Sarasota county, and union county.
Daytime Energy Levels
Red Maeng Da vs. Red Bali Kratom – These kratom strains come from the same family of trees, the Mitragyna Speciosa.
The difference between the two strains lies in their potency and effects. Maeng Da is widely considered the most potent strain of kratom, while Red Bali is known for its relaxing effect.
Potency
While kratom is still in the process of getting approved by the FDA as a dietary supplement, many medical professionals believe in its potential as a supplemental dietary product.
Compared to Red vein Bali, Red Maeng Da appears to be less potent but more balanced. Red Maeng Da is often used as a pain reliever, while Red Bali is commonly used to alleviate discomfort and enhance mood.
Popularity
Red Bali is one of the most popular kratoms because it boosts mood and provides relaxation. Red Maeng Da is also a popular strain, but it is more well-known for its potent effects.
Which One Should You Try?
There is no definitive answer related to it. It ultimately comes down to personal preference. Some people prefer red maeng da for its potent effects, while others find red bali more relaxing.
Try out both strains to see which one works. Red Maeng Da and Red Bali kratom are two of the most popular strains of kratom.
Both kratoms offer a variety of benefits, including relief from pain, increased energy levels, and improved mood. Red Maeng Da is more potent, while red Bali is more relaxing.
Final Thoughts
While red Maeng Da is more potent, red Bali is more relaxing. Ultimately, the decision of which strain to take comes from one's experience of using it. It is essential to start with a low dose and increase it gradually to avoid side effects.