The Greenhouse Physical: Plan, Plant, and Plot Health
I'll admit it; I'm a data geek. Whether it's tracking my heart-rate profile on a mountain climb, logging elevation gain and training miles on a bike ride, or tracking things in my greenhouse, collecting data is deeply satisfying. With some things, data is just a yard stick for measuring progress. In a greenhouse, it's about mastering the environment. Okay, that may be a little dramatic, but tracking information and analyzing data in a greenhouse is not only interesting, it provides clues to optimizing greenhouse conditions.
Many gardeners recommend keeping garden journals. While this is an excellent suggestion, it is a bit "touchy feely" for my purposes. Because so much of gardening is trial and error, I'd like to do more trials and repeat fewer errors. For this reason, I prefer a more methodical approach. While this doesn't mean it's time to break out the spreadsheets, it can't hurt. If a garden journal is more your style, by all means, use that. If however, you are after data, a spreadsheet is not a bad idea.
A Little History
The amount of data you could choose to collect and track is endless, but tracking a few simple things gives you clues to yielding impressive results. In January this year, my company began testing a new product, a four-season food growing system. We were able to produce impressive results using the system, but we still needed to closely monitor the results when the entire staff helped. When there were many hands involved, it was possible to track which changes were beneficial and which created problems. In order to make sure everyone using the system was on the same page, we created a detailed set of instructions for critical inputs from water, to light and ventilation. By tracking the data and following the same procedures consistently, it was possible to identify and rectify potential problems, and avoid making the same mistakes the next time. Even with the best data though, don't expect perfection. As with any biological system, there will always be surprises. It is impossible to control all the variables and combinations of variables. Nothing reacts exactly as we think it will, but making small changes may be the difference between having a harvest and a bumper crop. The rest of this article will focus on our process. Below is a look into the processes we used and tracked.
What and When
The first step in creating a detailed plan is to track and understand the requirements of what you are growing. We created a seed catalog. We numbered each seed packet and entered the corresponding information in a worksheet. We used Excel because we could easily sort each column, but there is no reason this couldn't be done on paper as well. We tracked the following information: Number on Seed packet, Category (we used greens, root vegetables, tomatoes, broccoli, etc.), Species, Genus, # of seeds in packet (may also be weight), Cost, Supplier, Days to harvest, Weeks to sow indoors before last frost, and Season to plant. Once we cataloged the seeds we planned to plant for the season, we printed two copies. One copy listed each seed by number. The second copy listed each Category making it easy to group similar seeds. We placed both copies back to back in a clear folder protector in the greenhouse for quick reference. This was also the basis for developing our planting schedule. Our objective was to plant new seeds every few weeks in order to have a constant supply of food a few weeks later.
The next step is planting seeds. We found the easiest way to mark seedlings was to create a simple tag for each type of seed planted. The tag contained the plant number at the top followed by a date which was the date the seeds were planted. We placed the tag in the back of the seedling tray of the first seed planted. With each new seed started, starts a new tag on the back of the seedling cube. There is no need to create a marker for each seed at this point because not all the seeds will germinate and you will likely choose to transplant only the healthiest of the bunch. When seedlings are ready to transplant into 4" pots or other containers, write the date of transplant below the initial date. Create identical tags for all other transplants. Each time seedlings are transplanted, repeat the same process. Creating the tags does not take long and will come in handy later.
If you want to take things to the next level, creating individual pant charts is the next step. These mini charts, attached to the plant, contain information about specific treatment for each plant. We used waterproof paper and a water proof pen for this. On each piece of paper we created a grid with an abbreviation representing the data we wanted to collect. You can note when fertilizer is added, note dates bugs were detected and treatment used, dates of pruning, dates of harvest and even weight of the harvest. We tracked more information than most people would choose, but we found it very helpful later, especially for trouble shooting. If a plant was not looking as good as it should, it helped to look at the tag and realize it had gone longer than it should have between feedings. Below are the modified codes we used. (NOTE: The codes were modified because we did not transplant any of the seedlings and grew only in containers.)
This sheet will contain the planting history at the top using the following format. Dates will be recorded by month and day separated by a period. Example: Planted April 14 would look like, "P 4.14".
# =Number of seed plantedP=Date planted
R=Date transplanted
S=Date moved to container
SH=Date moved out of greenhouse to shade structure to harden off
O=Date moved outside in garden
H=Harvest date
B=Bloom fertilizer added
M=Maintenance items (Add date and notes)
I=Date sprayed for pesticide. (Add pests found and insecticide used)
X=Other (Explain foliar spray, adding microbes, etc.)
PR=PruneA=Other additives
IW=Back inside for winter
There is some room for making notes. Include anything that may be important and any observations you make.
Other Variables
In addition to tracking the plants, we also tracked greenhouse conditions. We tracked the high and low greenhouse temperatures in the greenhouse as well as outside. In addition, we installed soil probes in some of the containers so we could track the soil temperature to compare to the ambient temperature. A simple min/max thermometer will give you the daily range; however, a more sophisticated digital model will provide better information as many are compatible with multiple probes. More sophisticated models will track and report the temperatures from various probes in intervals as small as 2 minutes.
Additional features include email warnings if temperatures approach thresholds set by the user. Unless you are growing sensitive plants or you are growing in a greenhouse that offers little insulation, measuring the temperature swings to that detail will not likely enhance your decision making. If, however, you are finding plants going into shock from the cold and you do not have much insulation, this data would help you to quickly see what was happening inside. Just as people don't adjust well going from a warm and comfortable environment to a cold environment within a matter of minutes, plants don't like it either. Just measuring the minimum and maximum temperatures would not give you a true picture of a rapid temperature change.
Humidity is an enemy of the winter greenhouse. Monitoring and tracking humidity will provide useful cues to aid in winter watering. As the weather cools, plants slow down requiring less water. Over-watering is easy to do, so monitoring humidity helps balance the plant's need for water and the greenhouse environment. In tracking humidity levels in conjunction with temperature, it is possible to spot ventilation issues. Greenhouses tend to sweat when they are rapidly cooled and there is not enough air circulation to remove the warm moist air before it condenses on the cold covering of the roof. If you have not over-watered and you are observing high humidity levels in a cool greenhouse, chances are you need more circulation. You may also need to cut back your watering schedule.
Monitoring the amount of light is as easy as using a 4-way probe. These probes will measure soil moisture, humidity, soil pH and light conditions. If plants are looking lackluster, it may be they require a different area of the greenhouse. If the greenhouse covering does not sufficiently diffuse light, there will be shadows in the greenhouse. Moving a light-loving plant to the South-facing wall may help. If you are unsure if your greenhouse has shadows, an easy way to observe the light is to take a black and white photograph. The contrast is much easier to see in two-dimensional a black and white. You can use this to plan your greenhouse layout accordingly. If your greenhouse light is truly diffuse, you will not see any shadows.
Daylight length is important to observe. Many plants will not perform well in winter when daylight lengths are short. Lighting part of the greenhouse with grow lights provides an easy solution. By noting which plants require additional light and grouping them together, it is possible to supplement several hours a day easily. It is likely you will not need to note which plants were under the grow lights as the growth will be evident among the same plants in different light conditions.
Finally, tracking pests is important. Generally pest will attack only plants under stress. In a greenhouse environment, however, a small pest problem can turn into an infestation quickly. When plants undergo stress, they signal predators. Observing the onset of pest problems and relating to possible stresses in the greenhouse provide a major clue for practicing insect management. Perhaps you will notice that plants watered on a frequent schedule versus those watered only when the soil is dry have a different insect response. Perhaps you will notice a particular area of the greenhouse develops a problem, or maybe you have a problem shortly after a drastic temperature drop. Tracking the different variables help you to start to see the plants and the greenhouse environment in a different way than you have seen before.
Once you have a template to capture this information, tracking it is easy. If you find you have more questions than answers, perhaps that is the measure of success. It means you are thinking about the plants and their environment in a different way that you did before. The process of learning is never ending, but if we can learn from our failures as well as the successes, progress is inevitable.
Whether you use the spread sheet method or the "garden journal" method to track your progress, you'll gain tremendous confidence in your growing abilities. You'll have more fun and enjoyment from your greenhouse and you'll have fantastic results.
Michelle Moore is the General Manager of the Greenhouse Catalog where she has worked with greenhouses for 20 years.

Red Maeng Da Vs. Red Bali Kratom: What's The Difference?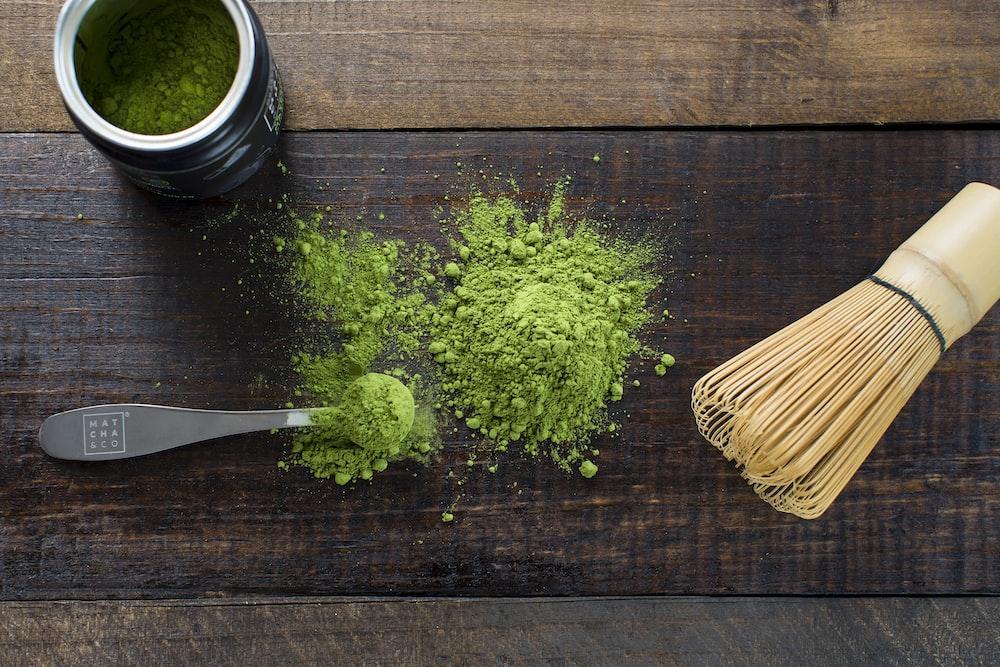 If you're interested in trying kratom, you may have seen Red Vein Maeng Da and Red Vein Bali Kratom. Both red kratom strain are popular among the world's users, but what's the difference between them?
This article will compare red maeng da vs red bali kratom, including its effects, dosage, and more. Both of these red strains are very popular and have many similarities. Though there are similarities between both strains, they do have some differences.
Keep reading to learn more about the red Maeng da and the red Bali strain, and find out which one is right for you!
Red Maeng Da Kratom Strains
Red Maeng Da Kratom strains are among the most popular strains of kratom. They are known for their high levels of alkaloids, which gives them their distinctive red color. They are also known for their powerful effects.
Red Maeng Da kratom strains are typically grown in the rainforests of Indonesia. The name "Maeng Da" actually means "pimp grade" in Thai, which is ideal given the strain's reputation for being one of the strongest kratom strains.
These strains can be found in various forms, including powder, capsules, and leaves. The most popular way to take Red Maeng Da kratom is in capsule form, allowing for more precise dosage.
It is also popular for making kratom tea, as the leaves can be steeped in hot water to make tea.
As a result, some kratom fans feel that the name Maeng Da implies excellent quality and potency. If you're one among the many kratom users looking for high quality red kratom strains or good quality kratom products, Red Maeng Da might be the way to go.
But it is essential to consult a medical professional before taking prescription medication or being affected by a serious medical condition, as it sometimes tends to have the opposite effect.
Red Bali Strains
When it comes to taking red Bali kratoms, there are some facts that you should know. Red vein strains are obtained from a method called grafting.
It is a process in which two different red vein plants are mixed to get the result of a combined characteristic.
Red Bali is one of kratom's most famous red strains. Not only is it popular, but it is also one of the high-potency strains.
Many believe that red Bali is the most muscular strain of kratom as it might help relieve pain and physical discomfort. If you're looking for a potent pain reliever, kratom experience, or mood enhancement, red Bali is the way to go.
Comparing Red Maeng Da Vs. Red Bali Kratom?
Red Maeng Da vs. Bali kratoms – They are two different essential kratom strains of the same plant.
Both strains are sold as dietary supplements and are widely used for their purported relaxing effects.
While their organic compounds share some similarities, there are also some crucial differences between these two strains.
Dosage
Their universal doses are the first comparison of red Maeng da vs. red Bali kratom. For red Maeng Da, the recommended dose is between 2-4 grams, while for red Bali, the recommended dose is between 3-5 grams. Red Bali can be quite sedating, causing you to feel tired in higher doses (5+ grams).
Color Of Veins
The following comparison between red Maeng da vs. red Bali kratoms is the color of their veins.
Red Maeng da has red veins, and red Bali has green veins. The different colors indicate different alkaloid profiles. Red Maeng da typically has a higher concentration of mitragynine, while red Bali has a higher concentration of 7-hydroxymitragynine.
Red Maeng da is more stimulating, while red Bali is more sedating. Red Maeng da is more energizing and is better for daytime use. Red Bali is better for nighttime use because it can help you relax and fall asleep.
The color of kratom veins is just one of the many factors that determine its effects. Other factors include the strain, the region it's from, the quality, and how it's prepared.
Red Kratom Strain: Mature Leaves Available
On the other hand, Red kratom is said to be the most sedating of all kratom vein colors. They're also famous for providing Chronic Pain relief and relaxation.
Green Maeng Da Vein: Middle Years Leaves
Next, Green kratom is said to be in the middle of the White and Red kratom strain. They're also famous for providing a balance of both Sedation and Stimulation.
Efficacy
Both red Maeng Da and Bali kratom are effective in providing pain relief, but red Maeng Da is more potent and has longer-lasting pain-relieving effects.
User Experience
Some kratom enthusiasts prefer red Maeng Da for its relaxing effect, while others find red Bali to be more mood-boosting. Ultimately, it comes down to personal preference.
When comparing both kratoms, it is clear that both kratoms have their unique benefits.
Red Maeng Da is more potent and has a longer-lasting effect, while red Bali is more relaxing. Ultimately, the decision of which strain to take comes from personal preferences.
Origin
Red Maeng Da originates from Thailand and gets its name from a water bug called "Maeng" Conversely, red Bali kratoms come from Indonesia.
The difference in origin can affect the user experience as each kratom can offer different benefits. For example, Red Maeng Da is more energized, while Red Bali is more relaxed.
Alkaloids
Mitragynine and 7-hydroxy mitragynine, which bind the opioid receptors, are two essential alkaloids in kratom.
Red Bali kratoms and Red Maeng Da kratom include a variety of alkaloids, including these two in particular.
Other alkaloids are also present. You will discover that the alkaloids provided by each strain will vary from one another.
Location
Red Maeng Da is domestically grown in Thailand, while red Bali is grown on the Indonesian island. Red Maeng da can be found in some countries, but you have to look for the legality in places like San Diego, Rhode Island, Sarasota county, and union county.
Daytime Energy Levels
Red Maeng Da vs. Red Bali Kratom – These kratom strains come from the same family of trees, the Mitragyna Speciosa.
The difference between the two strains lies in their potency and effects. Maeng Da is widely considered the most potent strain of kratom, while Red Bali is known for its relaxing effect.
Potency
While kratom is still in the process of getting approved by the FDA as a dietary supplement, many medical professionals believe in its potential as a supplemental dietary product.
Compared to Red vein Bali, Red Maeng Da appears to be less potent but more balanced. Red Maeng Da is often used as a pain reliever, while Red Bali is commonly used to alleviate discomfort and enhance mood.
Popularity
Red Bali is one of the most popular kratoms because it boosts mood and provides relaxation. Red Maeng Da is also a popular strain, but it is more well-known for its potent effects.
Which One Should You Try?
There is no definitive answer related to it. It ultimately comes down to personal preference. Some people prefer red maeng da for its potent effects, while others find red bali more relaxing.
Try out both strains to see which one works. Red Maeng Da and Red Bali kratom are two of the most popular strains of kratom.
Both kratoms offer a variety of benefits, including relief from pain, increased energy levels, and improved mood. Red Maeng Da is more potent, while red Bali is more relaxing.
Final Thoughts
While red Maeng Da is more potent, red Bali is more relaxing. Ultimately, the decision of which strain to take comes from one's experience of using it. It is essential to start with a low dose and increase it gradually to avoid side effects.