Aquaponics – Greenhouse Grown Fish May Yield a Bumper Crop of Vegetables Too
When life handed lemons to Heather Judkins and her advanced marine biology class at Seminole High School in Florida, they grew vegetables.
An aquaculture experiment funded as a water conservation project was consuming hundreds of gallons of water in an effort to keep ammonia levels low enough for the fish to survive. "We were changing the water every week or 10 days, which was exactly the opposite of what we were trying to accomplish," Judkins said.
A left-over grow light and hydroponics system in the chemistry lab – part of another class experiment – inspired them to create an "aquaponics" lab, a dual system where vegetables thrive in nutrients that would otherwise damage an aquatic environment.
"My class and I talked it out and brainstormed on how to reduce the ammonia while not harming the fish and we came across some information on adding the hydroponics unit," she said. "We reduced changing the water from approximately 250 gallons every two weeks to 250 gallons every five or six weeks – the plants were soaking up the nitrogen."
An Ideal Partnership
From a gardener's perspective, fish and plants are an ideal partnership. Instead of fertilizing plants directly, you can feed fish – probably tilapia that are both easy to grow and tasty to eat – that then generate high levels of dissolved nutrients in concentrations that approach those in commercial hydroponic solutions.
According to studies from Louisiana State University, nitrogen, in particular, occurs at very high levels in the integrated systems. Ironically, the high levels of nitrates and ammonia are toxic to fish — but the preferred food of vegetables like tomatoes, lettuce and sweet basil.
And although mechanical problems with pumps limited the growth of vegetables in the Seminole High lab, Pasco Middle School students reaped a bountiful harvest of lettuce, tomatoes, cucumbers and herbs in an aquaponic system donated to them by Morning Star Fishermen in Dade City.
"From an agricultural perspective the vegetables are as valuable as the fish," notes Ric Roberts, Pasco agriscience teacher. "The plants just filled the greenhouse – it really surprised me that they did as well as they did."
Not Rocket Science
It may not be quite as simple as mixing a tablespoon of fertilizer in a gallon of water, but it's not rocket science either, experts say. In situations where fish are the top crop, nutrients are generally generated by the fish more quickly than they can be absorbed by the plants, so water must be tested at least weekly. On the other side of the system, that means that a relatively small number of fish can support a larger growing area.
Hans Geissler, founder of Morning Star Fishermen, started the not-for-profit group to help solve world hunger. "Using fish byproducts actually lets you harvest more pounds of lettuce, tomatoes and other vegetables than fish."
Working with students from around the world, Geissler has helped set up production units ranging from small systems in areas where electricity is so erratic that they run on solar-powered bilge pumps or windmills to large systems that feed entire villages.
Depending on your budget and your mechanical skills, you can create an aquaponic system by tying a pond kit into a commercial hydroponic system – or you can dig a pond, line it with a plastic tarp and pump water through PVC pipes planted with vegetables.
The smallest pond is typically about 500 gallons and holds about 150 fish (the rule of thumb is three gallons of water per fish). Every 10 gallons of water supports two square feet of growing area for vegetables.
Most aquaponic systems use tilapia, a warm-water fish native to Israel where it has been farmed for 2500 years, because they're extremely fast growing, tolerate poor water quality and use a wide variety of plant-based foods. A 500-gallon tank can produce about 150 pounds of fish per year, with fish typically harvested every six months at about 1.75 pounds. Tilapia are considered to be highly efficient fish, gaining approximately one pound for every 1.5 pounds of food they are fed. In most home systems, fish should be fed commercial fish food three to four times daily, but automatic feeders are available for families who aren't home during the day.
Systems designed to produce food typically consist of three separate chambers: a fish tank, a biofilter and the hydroponic growing area. The system should be designed so that water is pumped from the bottom of the fish tank into a biofilter where solid waste is captured. Biofilters must be cleaned weekly, and those nutrients can be directly applied to plants growing in soil. (Think home-grown fish emulsion!)
From the biofilter, water is pumped to the top of a slanted hydroponic growing area, most often constructed with PVC piping. The typical system uses an inert growing medium, such as porous clay pellets or rockwool, to hold roots in place while water moves through the system and overflows back into the fish pond.
The water in most aquaponic systems will have high levels of nitrates with lower levels of phosphate that encourages green leafy growth, so plants like lettuce, bok choy and herbs are particularly well suited. Vegetables and fruits, like cucumbers and tomatoes, can be harvested but may have more leaves and fewer fruits than those grown with more balanced nutrients.
Water should be tested weekly for pH, electrical conductivity and nutrients, but battery-powered test kits make testing simple. In most systems, 25% of the water should be changed on a monthly basis, siphoning it from the bottom of the tank to capture any remaining nutrients and biosolids.
The Wave of the Future
Around the world, the single most important challenge facing aquaculture operators is fish waste, which typically contains high levels of nutrients, notes Gordon Creaser, an international aquaponics consultant based in Crestview, Fla. While necessary for life, excess nutrients damage underwater ecosystems by encouraging algal blooms that block sunlight and consume available oxygen. If those nutrients are captured and used on land, however, they can provide a balanced fertilizer for healthy organic vegetables.
We need to teach people that those nutrients are a very valuable commodity and that they can be captured in a simple aquaponic system," Creaser said. "Aquaponics is the wave of the future."
Since building his first commercial hydroponic system in 1953, Creaser's clients have ranged from commercial growers with more than 600 acres of greenhouse facilities to smaller subsistence farms in impoverished nations. Among his most recent clients is Raffles, a new resort in the Grenadines that includes the Trump Island Villas, a Trump-run casino and Trump International Golf Course.
"The system allows them to have fresh fish and vegetables available year-round," Creaser said. "It's an extremely expensive resort and their clientele demands absolutely fresh and beautiful produce. If they have to bring their vegetables in, even by air freight, they're not going to get the same quality they do growing them there."
While not all of Creaser's hydroponic clients are set up for aquaculture, the systems that include fish are now set up so that all nutrients are captured. "You can build them to have zero waste, and even go back in and retrofit older aquaculture systems to capture the nutrients."
In sophisticated systems where optimum growth is important, water is carefully monitored for ammonia, pH and electrical conductivity (EC), but aquaponics is much like gardening, he said. "One of the reasons I've been so successful is that we keep it as simple as possible. EC might be perfect at about 2000 but it could go down to 1800 or up to 2500 without really hurting anything."
Victory Garden for the New Millennium
To Geissler, aquaponics is the "victory garden of the new millennium," providing hundreds of pounds of fish and fresh vegetables for hungry families in poor nations as well as healthy food for families concerned about high levels of pesticides in the foods they purchase.
Geissler has transformed an 11-acre tropical fish farm outside Dade City into an international hub for aquaponics students. They learn how to operate the systems and take that knowledge back to countries like Haiti, Dominican Republic and Guatemala where they work with local groups to create community aquaponics systems.
A member of Rotary International, Geissler helps students raise funds in the U.S. for larger systems. Once they're back in their own country, local Rotarians provide ongoing support and accountability for operations that provide jobs and food in regions where both are scarce.
Formerly a soldier in the French Foreign Legion, a successful plumbing contractor and an award-winning boat builder, Geissler became a fish farmer after a mission to Guatemala. "I saw poverty and hunger first hand, and God showed me how I could help." GG
Vicki Parsons is an environmental writer and a sixth-generation Florida farmer who owns Neem Tree Farms near Tampa.

Red Maeng Da Vs. Red Bali Kratom: What's The Difference?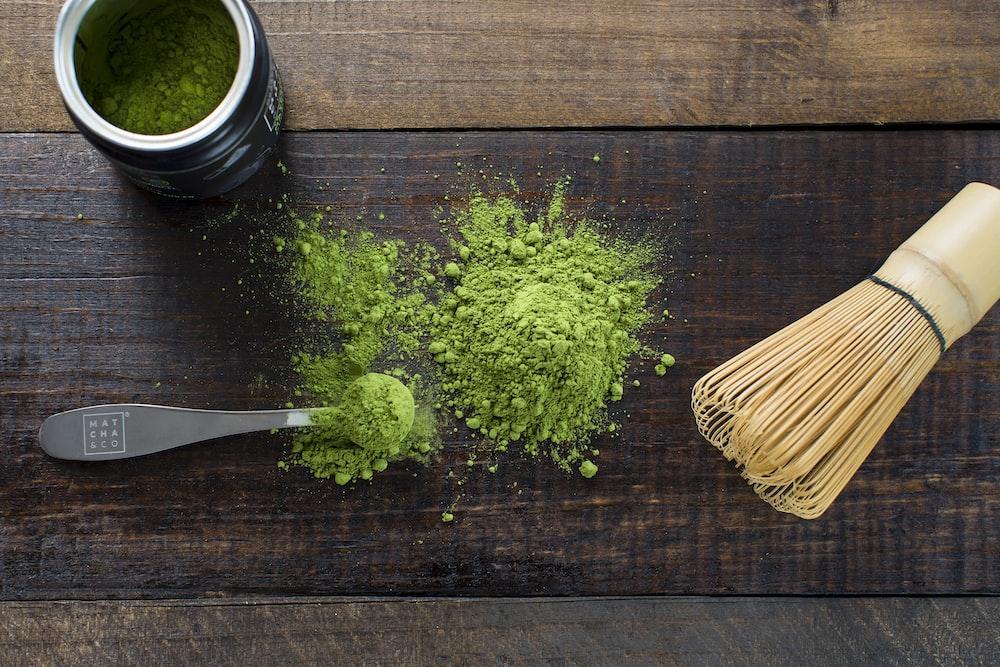 If you're interested in trying kratom, you may have seen Red Vein Maeng Da and Red Vein Bali Kratom. Both red kratom strain are popular among the world's users, but what's the difference between them?
This article will compare red maeng da vs red bali kratom, including its effects, dosage, and more. Both of these red strains are very popular and have many similarities. Though there are similarities between both strains, they do have some differences.
Keep reading to learn more about the red Maeng da and the red Bali strain, and find out which one is right for you!
Red Maeng Da Kratom Strains
Red Maeng Da Kratom strains are among the most popular strains of kratom. They are known for their high levels of alkaloids, which gives them their distinctive red color. They are also known for their powerful effects.
Red Maeng Da kratom strains are typically grown in the rainforests of Indonesia. The name "Maeng Da" actually means "pimp grade" in Thai, which is ideal given the strain's reputation for being one of the strongest kratom strains.
These strains can be found in various forms, including powder, capsules, and leaves. The most popular way to take Red Maeng Da kratom is in capsule form, allowing for more precise dosage.
It is also popular for making kratom tea, as the leaves can be steeped in hot water to make tea.
As a result, some kratom fans feel that the name Maeng Da implies excellent quality and potency. If you're one among the many kratom users looking for high quality red kratom strains or good quality kratom products, Red Maeng Da might be the way to go.
But it is essential to consult a medical professional before taking prescription medication or being affected by a serious medical condition, as it sometimes tends to have the opposite effect.
Red Bali Strains
When it comes to taking red Bali kratoms, there are some facts that you should know. Red vein strains are obtained from a method called grafting.
It is a process in which two different red vein plants are mixed to get the result of a combined characteristic.
Red Bali is one of kratom's most famous red strains. Not only is it popular, but it is also one of the high-potency strains.
Many believe that red Bali is the most muscular strain of kratom as it might help relieve pain and physical discomfort. If you're looking for a potent pain reliever, kratom experience, or mood enhancement, red Bali is the way to go.
Comparing Red Maeng Da Vs. Red Bali Kratom?
Red Maeng Da vs. Bali kratoms – They are two different essential kratom strains of the same plant.
Both strains are sold as dietary supplements and are widely used for their purported relaxing effects.
While their organic compounds share some similarities, there are also some crucial differences between these two strains.
Dosage
Their universal doses are the first comparison of red Maeng da vs. red Bali kratom. For red Maeng Da, the recommended dose is between 2-4 grams, while for red Bali, the recommended dose is between 3-5 grams. Red Bali can be quite sedating, causing you to feel tired in higher doses (5+ grams).
Color Of Veins
The following comparison between red Maeng da vs. red Bali kratoms is the color of their veins.
Red Maeng da has red veins, and red Bali has green veins. The different colors indicate different alkaloid profiles. Red Maeng da typically has a higher concentration of mitragynine, while red Bali has a higher concentration of 7-hydroxymitragynine.
Red Maeng da is more stimulating, while red Bali is more sedating. Red Maeng da is more energizing and is better for daytime use. Red Bali is better for nighttime use because it can help you relax and fall asleep.
The color of kratom veins is just one of the many factors that determine its effects. Other factors include the strain, the region it's from, the quality, and how it's prepared.
Red Kratom Strain: Mature Leaves Available
On the other hand, Red kratom is said to be the most sedating of all kratom vein colors. They're also famous for providing Chronic Pain relief and relaxation.
Green Maeng Da Vein: Middle Years Leaves
Next, Green kratom is said to be in the middle of the White and Red kratom strain. They're also famous for providing a balance of both Sedation and Stimulation.
Efficacy
Both red Maeng Da and Bali kratom are effective in providing pain relief, but red Maeng Da is more potent and has longer-lasting pain-relieving effects.
User Experience
Some kratom enthusiasts prefer red Maeng Da for its relaxing effect, while others find red Bali to be more mood-boosting. Ultimately, it comes down to personal preference.
When comparing both kratoms, it is clear that both kratoms have their unique benefits.
Red Maeng Da is more potent and has a longer-lasting effect, while red Bali is more relaxing. Ultimately, the decision of which strain to take comes from personal preferences.
Origin
Red Maeng Da originates from Thailand and gets its name from a water bug called "Maeng" Conversely, red Bali kratoms come from Indonesia.
The difference in origin can affect the user experience as each kratom can offer different benefits. For example, Red Maeng Da is more energized, while Red Bali is more relaxed.
Alkaloids
Mitragynine and 7-hydroxy mitragynine, which bind the opioid receptors, are two essential alkaloids in kratom.
Red Bali kratoms and Red Maeng Da kratom include a variety of alkaloids, including these two in particular.
Other alkaloids are also present. You will discover that the alkaloids provided by each strain will vary from one another.
Location
Red Maeng Da is domestically grown in Thailand, while red Bali is grown on the Indonesian island. Red Maeng da can be found in some countries, but you have to look for the legality in places like San Diego, Rhode Island, Sarasota county, and union county.
Daytime Energy Levels
Red Maeng Da vs. Red Bali Kratom – These kratom strains come from the same family of trees, the Mitragyna Speciosa.
The difference between the two strains lies in their potency and effects. Maeng Da is widely considered the most potent strain of kratom, while Red Bali is known for its relaxing effect.
Potency
While kratom is still in the process of getting approved by the FDA as a dietary supplement, many medical professionals believe in its potential as a supplemental dietary product.
Compared to Red vein Bali, Red Maeng Da appears to be less potent but more balanced. Red Maeng Da is often used as a pain reliever, while Red Bali is commonly used to alleviate discomfort and enhance mood.
Popularity
Red Bali is one of the most popular kratoms because it boosts mood and provides relaxation. Red Maeng Da is also a popular strain, but it is more well-known for its potent effects.
Which One Should You Try?
There is no definitive answer related to it. It ultimately comes down to personal preference. Some people prefer red maeng da for its potent effects, while others find red bali more relaxing.
Try out both strains to see which one works. Red Maeng Da and Red Bali kratom are two of the most popular strains of kratom.
Both kratoms offer a variety of benefits, including relief from pain, increased energy levels, and improved mood. Red Maeng Da is more potent, while red Bali is more relaxing.
Final Thoughts
While red Maeng Da is more potent, red Bali is more relaxing. Ultimately, the decision of which strain to take comes from one's experience of using it. It is essential to start with a low dose and increase it gradually to avoid side effects.