With the passing of Steve Jobs, much has been written about his contributions to our electronically-oriented society (Isaacson, 2011). Many of the procedures we follow when turning on our computer, or reach for an ipod, iphone, or ipad, were set by Jobs. In addition, Jobs designed Apple products to make to be appealing to the senses as well as being functional.
My first computer was an Apple II. Next, I purchased a Macintosh for its desktop publishing capability, using the "Mac" – as it was fondly called – to write several books as well as to fulfill my role as Executive Editor of two international journals. With the Mac, submitted papers were scanned, edited and put into a standard format for publishing, a procedure that is still used today by the current Executive Editor. Several years ago, I purchased an iBook that has a wide range of editing capabilities, including video, and for preparing material for use on an ipod and other Apple devices.
In the development of the Macintosh computer, Jobs dismissed the advice of his colleagues as there were no ports for inputting other than Apple devices. He did not give the operating system to others so that additional programs could be developed that would run on the Mac, or that would have resulted in the production of Mac clones. Jobs made the decisions on how an Apple device worked and what features it would have, playing the role of the potential user. He sought simplicity in Apple devices as well as being keenly aware of design as selling points.
So what does hydroponics have to do with the Steve Jobs story – a lot!
Today, there are 6 methods for growing plants hydroponically (Jones, 2011).  Each has its own operating parameters, although the user can make modifications to suit particular circumstances. In addition, those manufacturing and marketing hydroponic growing systems provide an array of options  For example, using the flood-and-drain method, the rooting medium vessel can be of varying size and shape, the rooting medium any substance that will stay in place when flooded with nutrient solution while having some degree of water retention properties. To ensure that the water and nutrient element requirements of the crop plant are met as the plant matures; the grower can select from a range of nutrient solution formulations and use parameters. Such variations in design features and operating system procedures would not pass the "Jobs" requirement for simplicity of design and use. From my experiences consulting with growers as well as my own hydroponic experimentations, it is the lack of fixed design parameters and use factors that can lead to poor plant performance and even crop failure.
However, the sub-irrigation method does fit the "Jobs" criteria because of its simple design and fixed operating parameters (Jones, 2011, see pages 33-35). The rooting medium is perlite and the nutrient solution formulation specific in terms of its element content and use parameter. There can be variations in rooting vessel width and length to suit the space requirements whether in a greenhouse or outdoor setting, but not depth. The plant is the controlling factor in terms of water and nutrient element absorption. The sub-irrigation method, named the AquaNutrient method, is described in detail in a DVD presentation (see ordering information in the references). I have successfully used this method for a number of years outdoors for growing garden vegetables and for growing tomatoes in the greenhouse.
There are choices available for computer and related products as others have attempted to either mimic or offer alternatives to Apple devices. The same exists for hydroponic growing systems. One of the significant
advantages of the sub-irrigation method is that all the applied water and nutrient elements pass through the plant, maximizing the efficiency of water and reagent use, with one nutrient solution formulation applicable to all plant species. With this hydroponic growing method, plant nutrient element sufficiency is certain, which is not always so with the other hydroponic growing methods. Certainty leads to consistent plant growth and sustained yields of high quality product. When comparing hydroponic growing systems side by side, however, what will be the future for hydroponics in terms of selected growing technique?  It will be interesting to see if a Jobs come forth, setting the design and operating procedures for the hydroponic growing technique.
J. Benton Jones, Jr. has a PhD in Agronomy and is the author of several books including Hydropopnic Handbook: How Growing Systems Work available on Amazon.com. Dr. Jones has written extensively on hydroponic growing and has been outdoor vegetable gardening employing sub-irrigation hydroponic growing systems (Hydrogrosystems.com), and using domestic water for making his nutrient solution. He also maintains a website on tomatoes at GrowTomatoes.com.
Want more information? Read these articles:
Common Mistakes When Using Beneficial Bacteria in Hydroponics
Efficiency is the Future of Hydroponics
Hydroponic Systems in a Greenhouse
Understanding the Different Types of Hydroponic Systems
References:
Isaacson, W. 2011. Steve Jobs. Simon & Schuster, New York, NY.
Jones, Jr., J. Benton, 2011.  Hydroponic Handbook: How hydroponic growing systems work. GroSystems, Inc., Anderson, SC.  (see the ad on page).
AquaNutrient DVD (order from: GroSystems, Inc., 109 Concord Road, Anderson, SC 29621. Enclose a check for $25.00 payable to GroSystems, Inc.).

Red Maeng Da Vs. Red Bali Kratom: What's The Difference?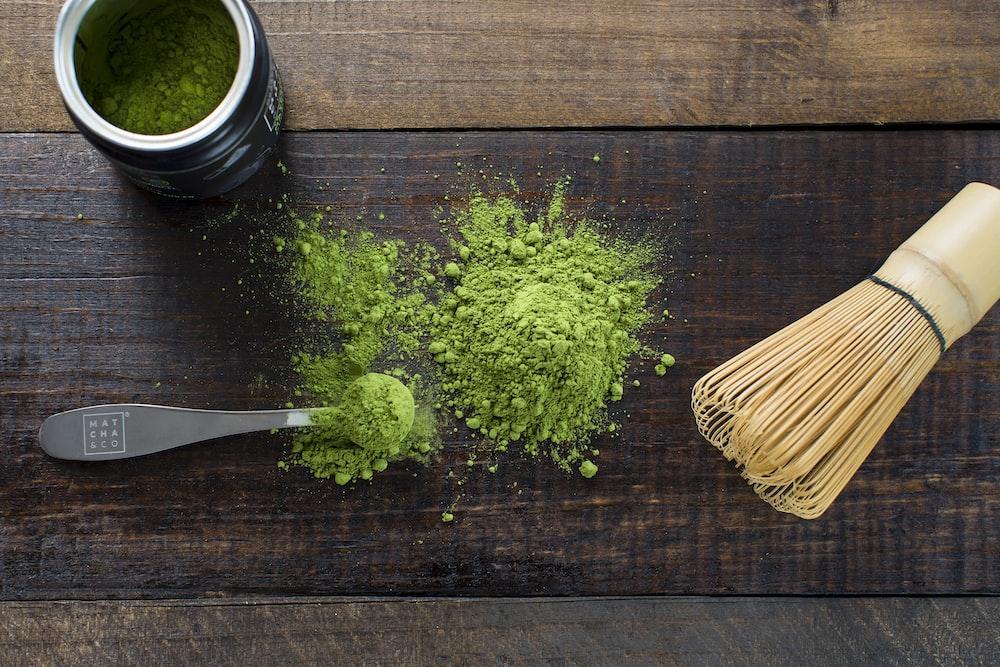 If you're interested in trying kratom, you may have seen Red Vein Maeng Da and Red Vein Bali Kratom. Both red kratom strain are popular among the world's users, but what's the difference between them?
This article will compare red maeng da vs red bali kratom, including its effects, dosage, and more. Both of these red strains are very popular and have many similarities. Though there are similarities between both strains, they do have some differences.
Keep reading to learn more about the red Maeng da and the red Bali strain, and find out which one is right for you!
Red Maeng Da Kratom Strains
Red Maeng Da Kratom strains are among the most popular strains of kratom. They are known for their high levels of alkaloids, which gives them their distinctive red color. They are also known for their powerful effects.
Red Maeng Da kratom strains are typically grown in the rainforests of Indonesia. The name "Maeng Da" actually means "pimp grade" in Thai, which is ideal given the strain's reputation for being one of the strongest kratom strains.
These strains can be found in various forms, including powder, capsules, and leaves. The most popular way to take Red Maeng Da kratom is in capsule form, allowing for more precise dosage.
It is also popular for making kratom tea, as the leaves can be steeped in hot water to make tea.
As a result, some kratom fans feel that the name Maeng Da implies excellent quality and potency. If you're one among the many kratom users looking for high quality red kratom strains or good quality kratom products, Red Maeng Da might be the way to go.
But it is essential to consult a medical professional before taking prescription medication or being affected by a serious medical condition, as it sometimes tends to have the opposite effect.
Red Bali Strains
When it comes to taking red Bali kratoms, there are some facts that you should know. Red vein strains are obtained from a method called grafting.
It is a process in which two different red vein plants are mixed to get the result of a combined characteristic.
Red Bali is one of kratom's most famous red strains. Not only is it popular, but it is also one of the high-potency strains.
Many believe that red Bali is the most muscular strain of kratom as it might help relieve pain and physical discomfort. If you're looking for a potent pain reliever, kratom experience, or mood enhancement, red Bali is the way to go.
Comparing Red Maeng Da Vs. Red Bali Kratom?
Red Maeng Da vs. Bali kratoms – They are two different essential kratom strains of the same plant.
Both strains are sold as dietary supplements and are widely used for their purported relaxing effects.
While their organic compounds share some similarities, there are also some crucial differences between these two strains.
Dosage
Their universal doses are the first comparison of red Maeng da vs. red Bali kratom. For red Maeng Da, the recommended dose is between 2-4 grams, while for red Bali, the recommended dose is between 3-5 grams. Red Bali can be quite sedating, causing you to feel tired in higher doses (5+ grams).
Color Of Veins
The following comparison between red Maeng da vs. red Bali kratoms is the color of their veins.
Red Maeng da has red veins, and red Bali has green veins. The different colors indicate different alkaloid profiles. Red Maeng da typically has a higher concentration of mitragynine, while red Bali has a higher concentration of 7-hydroxymitragynine.
Red Maeng da is more stimulating, while red Bali is more sedating. Red Maeng da is more energizing and is better for daytime use. Red Bali is better for nighttime use because it can help you relax and fall asleep.
The color of kratom veins is just one of the many factors that determine its effects. Other factors include the strain, the region it's from, the quality, and how it's prepared.
Red Kratom Strain: Mature Leaves Available
On the other hand, Red kratom is said to be the most sedating of all kratom vein colors. They're also famous for providing Chronic Pain relief and relaxation.
Green Maeng Da Vein: Middle Years Leaves
Next, Green kratom is said to be in the middle of the White and Red kratom strain. They're also famous for providing a balance of both Sedation and Stimulation.
Efficacy
Both red Maeng Da and Bali kratom are effective in providing pain relief, but red Maeng Da is more potent and has longer-lasting pain-relieving effects.
User Experience
Some kratom enthusiasts prefer red Maeng Da for its relaxing effect, while others find red Bali to be more mood-boosting. Ultimately, it comes down to personal preference.
When comparing both kratoms, it is clear that both kratoms have their unique benefits.
Red Maeng Da is more potent and has a longer-lasting effect, while red Bali is more relaxing. Ultimately, the decision of which strain to take comes from personal preferences.
Origin
Red Maeng Da originates from Thailand and gets its name from a water bug called "Maeng" Conversely, red Bali kratoms come from Indonesia.
The difference in origin can affect the user experience as each kratom can offer different benefits. For example, Red Maeng Da is more energized, while Red Bali is more relaxed.
Alkaloids
Mitragynine and 7-hydroxy mitragynine, which bind the opioid receptors, are two essential alkaloids in kratom.
Red Bali kratoms and Red Maeng Da kratom include a variety of alkaloids, including these two in particular.
Other alkaloids are also present. You will discover that the alkaloids provided by each strain will vary from one another.
Location
Red Maeng Da is domestically grown in Thailand, while red Bali is grown on the Indonesian island. Red Maeng da can be found in some countries, but you have to look for the legality in places like San Diego, Rhode Island, Sarasota county, and union county.
Daytime Energy Levels
Red Maeng Da vs. Red Bali Kratom – These kratom strains come from the same family of trees, the Mitragyna Speciosa.
The difference between the two strains lies in their potency and effects. Maeng Da is widely considered the most potent strain of kratom, while Red Bali is known for its relaxing effect.
Potency
While kratom is still in the process of getting approved by the FDA as a dietary supplement, many medical professionals believe in its potential as a supplemental dietary product.
Compared to Red vein Bali, Red Maeng Da appears to be less potent but more balanced. Red Maeng Da is often used as a pain reliever, while Red Bali is commonly used to alleviate discomfort and enhance mood.
Popularity
Red Bali is one of the most popular kratoms because it boosts mood and provides relaxation. Red Maeng Da is also a popular strain, but it is more well-known for its potent effects.
Which One Should You Try?
There is no definitive answer related to it. It ultimately comes down to personal preference. Some people prefer red maeng da for its potent effects, while others find red bali more relaxing.
Try out both strains to see which one works. Red Maeng Da and Red Bali kratom are two of the most popular strains of kratom.
Both kratoms offer a variety of benefits, including relief from pain, increased energy levels, and improved mood. Red Maeng Da is more potent, while red Bali is more relaxing.
Final Thoughts
While red Maeng Da is more potent, red Bali is more relaxing. Ultimately, the decision of which strain to take comes from one's experience of using it. It is essential to start with a low dose and increase it gradually to avoid side effects.