Making Hydroponic Systems Efficient in Water and Reagent Use
It is generally believed that hydroponics as a method for growing plants is more efficient in its use of water and nutrient element reagents as compared to growing plants is soil – a fact that is not always true. Hydroponic-growing methods can be very wasteful in their use of water and nutrient element reagents.
There are two classifications for hydroponic systems, one being "open", the other "closed."  An "open" hydroponic-growing system is one in which the nutrient solution is discarded after one pass through either the rooting medium or root mass.  For the "closed" hydroponic-growing system, the nutrient solution after passing through either the rooting medium or root mass is recovered for reuse.  Most hydroponic growing systems are operated as "closed" systems; although at some point, the nutrient solution is discarded depending on what hydroponic method is used.  For example, Hoagland and Arnon (1950), in the description of their standing aerated nutrient solution technique, recommend that the nutrient solution be replaced after 7 to 10 days of use.  Hunter (1977) states the following regarding the use of a nutrient solution, "The (nutrient) solution is commonly used for 1 to 2 weeks, discarded, and a fresh (nutrient) solution applied. Usually, additional fertilizer salts are added after the first week to assure that sufficient nutrients are available to the plants through the second week." The basis for elemental supplementation of a nutrient solution is normally determined by monitoring its electrical conductivity (EC), measuring the initial nutrient solution EC, and then adding back elements, primarily the two major elements, nitrogen (N) and potassium (K), to bring the EC back to its initial level.
A greenhouse tomato grower following given instructions was discarding about 2,000 gallons of nutrient solution every 7 to 10 days.  I calculated that over an 8 month growing period, he had discarded over 63,000 gallons of water.  Included in this water (i.e. nutrient solution) were substantial quantities of plant nutrient elements. So by the end of the growing season, for example, it was like buying a 100 lb bag of potassium nitrate, bringing it to the greenhouse for use in formulating the nutrient solution, but putting the bag into the trash dumpster to be carried away!
By contrast, a greenhouse hydroponic lettuce grower employing both the standing and NFT hydroponic-growing systems, re-circulates the nutrient solution by first passing the nutrient solution through a 2-stage filtering system to remove all suspended material, and then, adding water to bring the solution back to its original volume. On a 3 to 5 day schedule, the elemental concentration in the nutrient solution is determined and elements brought back to their original concentration (Jones, 2014a). When the grower was asked when he first formulated this nutrient solution, he replied, "two years ago!"
What is frequently called "spent nutrient solution" will contain sizeable quantities of nitrogen (N) and phosphorus (P); therefore, the to-be-discarded solution could be classified as a "hazardous waste," requiring special techniques for its disposal. Hunter (1977) discusses this issue in terms of the effect that repeated discarding of a nutrient solution can have on the disposal environment.
A hydroponic greenhouse tomato grower collected and stored the spent nutrient solution and leachate generated by the periodic leaching of the rooting medium (perlite) for application on his vegetable garden soil during the summer months.  Initially, it seemed like a perfect means for handling the gathered solutions, providing both water and nutrient elements for use by the growing vegetable plants.  After two seasons of following this routine, the grower discovered that there was an imbalance developing among some of the nutrient elements in his garden soil as well as an accumulation of phosphorus (P) to an excessive level. He stopped the practice and sought other means for disposing the spent nutrient solution and collected leachate.
Another aspect when collecting and re-circulating a nutrient solution is the accumulation of various elements, particularly the micronutrients as well as elements not specifically being added to the nutrient solution but existing in the surrounding environment that then end up in the collected and re-circulated nutrient solution.  Hunter (1977) describes what can happen when collecting and re-circulating a nutrient solution over an extended period of time in terms of elemental accumulation.  A NFT greenhouse tomato grower was using galvanized metal sheets as the support base for the NFT plastic sheeting that formed the rooting NFT trough.  Asked how often he replaced the nutrient solution, replied, "when the zinc (Zn) level in the nutrient solution becomes potentially toxic."  Even though there was no direct physical contact between the galvanized metal sheets and the nutrient solution flowing down the NFT plastic-formed trough, somehow Zn found its way into the nutrient solution.  Therefore, elements in the water formulating the nutrient solution, contaminates in the nutrient element reagents, contact between the nutrient solution and its surrounding environment and atmospheric deposition of dust can result in the accumulation of unwanted elements that may reach concentrations that could adversely affect plant growth and product yield.
So, what is the hydroponic grower to do?  It is a good question that is not being addressed other than the recommendation to periodically discard the nutrient solution after a period of use.
The initial nutrient solution formulation in terms of elemental content and concentration needs to be such that when applied to the rooting medium or root mass, there is minimal accumulation of elements as both ions in solution and as precipitates with each application of the nutrient solution (Jones, 2014b).  Therefore, it requires an ability to regulate the elemental formulation in terms of content and concentration as the use factors are adjusted in terms of application frequency and volume per application sufficient to meet the plant requirement for water and nutrient elements.  Unfortunately, no such computer-guided program exists capable of regulating those factors that will result in the desired goal – minimization of the accumulation of elements as ions in solution and as precipitates in the rooting medium or root mass, while at the same time, meeting the water and elemental nutritional needs of the plant.
The author has offered a hydroponic growing system that solves the problem that currently exists, a growing system in which the plant utilizes all of the water and nutrient elements provided, therefore no residue accumulates (Jones, 2014c).
References:
Hoagland, D.R. and D.I. Arnon.  1950. The Water Culture Method for Growing Plants Without Soil. Circular 347. University of California Agricultural Experiment Station, Berkeley, CA.
Hunter, Jr., Johnson.  1977. Hydroponics: A Guide to Soilless Culture Systems. Leaflet 2947. Division of Agricultural Sciences, University of California, Riverside, CA.
Jones, Jr., J. Benton. 2014a. Putting the Nutrient Film Technique to the Test. Maximum Yield 15(6):66-74 (June 2014).
Jones, Jr., J. Benton. 2014b. Complete Guide for Growing Plants Hydroponically.  CRC Press, Inc., Boca Raton, FL.
Jones, Jr., J. Benton. 2014c. Vegetable Gardening Hydroponically: Complete Guide for the Home Gardener and Commercial Vegetable Grower.  GroSystems, Inc., Anderson, SC.  (available as an ebook at: Hydrogrosystems.com)
Want more information? Read these articles:
Common Mistakes When Using Beneficial Bacteria in Hydroponics
Hydroponics System Daily Maintenance Check List
Understanding Sphagnum Moss for Hydroponics
Why Use a Growing Medium When Gardening With Hydroponics?

Red Maeng Da Vs. Red Bali Kratom: What's The Difference?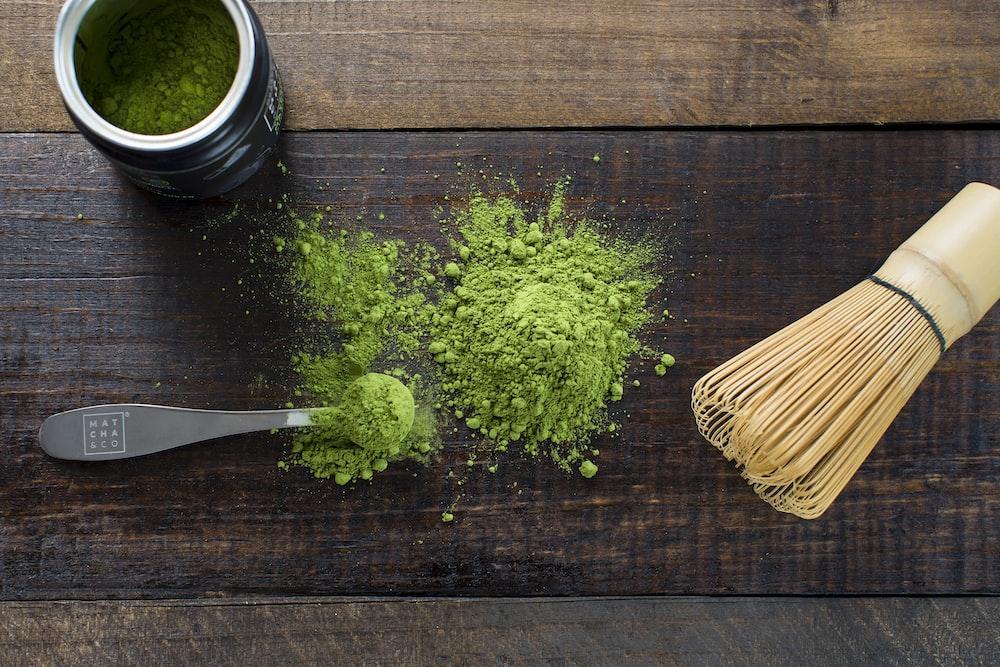 If you're interested in trying kratom, you may have seen Red Vein Maeng Da and Red Vein Bali Kratom. Both red kratom strain are popular among the world's users, but what's the difference between them?
This article will compare red maeng da vs red bali kratom, including its effects, dosage, and more. Both of these red strains are very popular and have many similarities. Though there are similarities between both strains, they do have some differences.
Keep reading to learn more about the red Maeng da and the red Bali strain, and find out which one is right for you!
Red Maeng Da Kratom Strains
Red Maeng Da Kratom strains are among the most popular strains of kratom. They are known for their high levels of alkaloids, which gives them their distinctive red color. They are also known for their powerful effects.
Red Maeng Da kratom strains are typically grown in the rainforests of Indonesia. The name "Maeng Da" actually means "pimp grade" in Thai, which is ideal given the strain's reputation for being one of the strongest kratom strains.
These strains can be found in various forms, including powder, capsules, and leaves. The most popular way to take Red Maeng Da kratom is in capsule form, allowing for more precise dosage.
It is also popular for making kratom tea, as the leaves can be steeped in hot water to make tea.
As a result, some kratom fans feel that the name Maeng Da implies excellent quality and potency. If you're one among the many kratom users looking for high quality red kratom strains or good quality kratom products, Red Maeng Da might be the way to go.
But it is essential to consult a medical professional before taking prescription medication or being affected by a serious medical condition, as it sometimes tends to have the opposite effect.
Red Bali Strains
When it comes to taking red Bali kratoms, there are some facts that you should know. Red vein strains are obtained from a method called grafting.
It is a process in which two different red vein plants are mixed to get the result of a combined characteristic.
Red Bali is one of kratom's most famous red strains. Not only is it popular, but it is also one of the high-potency strains.
Many believe that red Bali is the most muscular strain of kratom as it might help relieve pain and physical discomfort. If you're looking for a potent pain reliever, kratom experience, or mood enhancement, red Bali is the way to go.
Comparing Red Maeng Da Vs. Red Bali Kratom?
Red Maeng Da vs. Bali kratoms – They are two different essential kratom strains of the same plant.
Both strains are sold as dietary supplements and are widely used for their purported relaxing effects.
While their organic compounds share some similarities, there are also some crucial differences between these two strains.
Dosage
Their universal doses are the first comparison of red Maeng da vs. red Bali kratom. For red Maeng Da, the recommended dose is between 2-4 grams, while for red Bali, the recommended dose is between 3-5 grams. Red Bali can be quite sedating, causing you to feel tired in higher doses (5+ grams).
Color Of Veins
The following comparison between red Maeng da vs. red Bali kratoms is the color of their veins.
Red Maeng da has red veins, and red Bali has green veins. The different colors indicate different alkaloid profiles. Red Maeng da typically has a higher concentration of mitragynine, while red Bali has a higher concentration of 7-hydroxymitragynine.
Red Maeng da is more stimulating, while red Bali is more sedating. Red Maeng da is more energizing and is better for daytime use. Red Bali is better for nighttime use because it can help you relax and fall asleep.
The color of kratom veins is just one of the many factors that determine its effects. Other factors include the strain, the region it's from, the quality, and how it's prepared.
Red Kratom Strain: Mature Leaves Available
On the other hand, Red kratom is said to be the most sedating of all kratom vein colors. They're also famous for providing Chronic Pain relief and relaxation.
Green Maeng Da Vein: Middle Years Leaves
Next, Green kratom is said to be in the middle of the White and Red kratom strain. They're also famous for providing a balance of both Sedation and Stimulation.
Efficacy
Both red Maeng Da and Bali kratom are effective in providing pain relief, but red Maeng Da is more potent and has longer-lasting pain-relieving effects.
User Experience
Some kratom enthusiasts prefer red Maeng Da for its relaxing effect, while others find red Bali to be more mood-boosting. Ultimately, it comes down to personal preference.
When comparing both kratoms, it is clear that both kratoms have their unique benefits.
Red Maeng Da is more potent and has a longer-lasting effect, while red Bali is more relaxing. Ultimately, the decision of which strain to take comes from personal preferences.
Origin
Red Maeng Da originates from Thailand and gets its name from a water bug called "Maeng" Conversely, red Bali kratoms come from Indonesia.
The difference in origin can affect the user experience as each kratom can offer different benefits. For example, Red Maeng Da is more energized, while Red Bali is more relaxed.
Alkaloids
Mitragynine and 7-hydroxy mitragynine, which bind the opioid receptors, are two essential alkaloids in kratom.
Red Bali kratoms and Red Maeng Da kratom include a variety of alkaloids, including these two in particular.
Other alkaloids are also present. You will discover that the alkaloids provided by each strain will vary from one another.
Location
Red Maeng Da is domestically grown in Thailand, while red Bali is grown on the Indonesian island. Red Maeng da can be found in some countries, but you have to look for the legality in places like San Diego, Rhode Island, Sarasota county, and union county.
Daytime Energy Levels
Red Maeng Da vs. Red Bali Kratom – These kratom strains come from the same family of trees, the Mitragyna Speciosa.
The difference between the two strains lies in their potency and effects. Maeng Da is widely considered the most potent strain of kratom, while Red Bali is known for its relaxing effect.
Potency
While kratom is still in the process of getting approved by the FDA as a dietary supplement, many medical professionals believe in its potential as a supplemental dietary product.
Compared to Red vein Bali, Red Maeng Da appears to be less potent but more balanced. Red Maeng Da is often used as a pain reliever, while Red Bali is commonly used to alleviate discomfort and enhance mood.
Popularity
Red Bali is one of the most popular kratoms because it boosts mood and provides relaxation. Red Maeng Da is also a popular strain, but it is more well-known for its potent effects.
Which One Should You Try?
There is no definitive answer related to it. It ultimately comes down to personal preference. Some people prefer red maeng da for its potent effects, while others find red bali more relaxing.
Try out both strains to see which one works. Red Maeng Da and Red Bali kratom are two of the most popular strains of kratom.
Both kratoms offer a variety of benefits, including relief from pain, increased energy levels, and improved mood. Red Maeng Da is more potent, while red Bali is more relaxing.
Final Thoughts
While red Maeng Da is more potent, red Bali is more relaxing. Ultimately, the decision of which strain to take comes from one's experience of using it. It is essential to start with a low dose and increase it gradually to avoid side effects.