Facts to Know Before You Go Hydro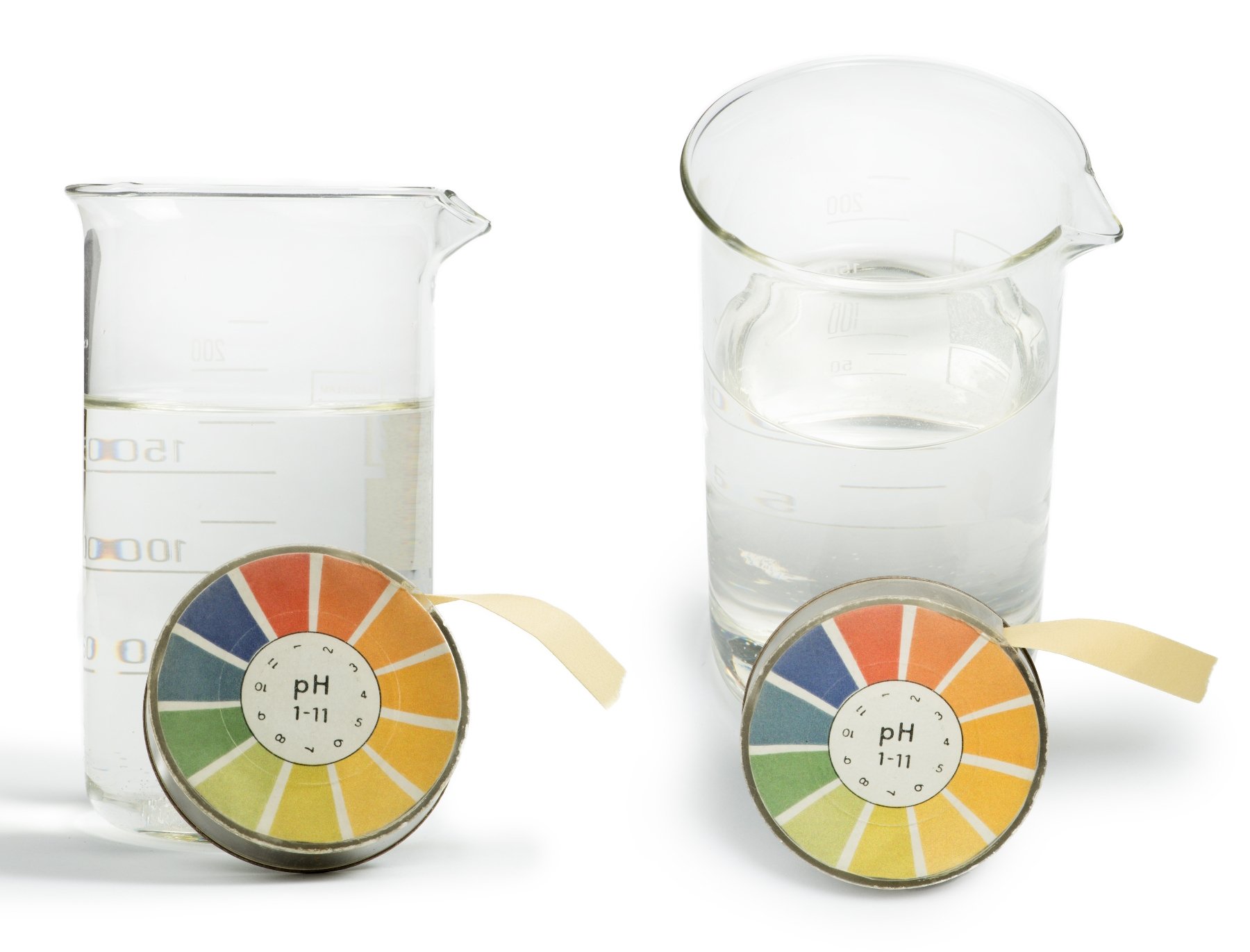 What is Actually in the Water
Where are you sourcing your water from? The answer to this matters more when you're growing hydroponically. If you're using city water, chances are there are added chemicals (especially fluoride and chlorine) that, if not considered and dealt with, will alter your nutrient solution and your plants. On the other hand, well water can have high levels of nitrogen, iron, sulfur, lead, calcium and/or magnesium. These can result in higher PPM readings and possibly nutrient "lock-out" of important element. In either case, you could have a problem with toxins from industrial runoff or other types of pollution. Using a Reverse Osmosis water filtration system is often a hydroponic grower's best bet for optimal PPM.
The Water Temperature
If the water is too cold, seeds won't germinate, cuttings won't root and plants will grow slowly or even stop growing and die. If the water is too warm, seeds won't germinate, cuttings won't root and plants can die from lack of oxygen or temperature stress. Most plants like their roots to be in the 65 to 80 degrees Fahrenheit range (cooler for winter crops, warmer for tropical plants). When new water is added, give it time to get to the same temperature as the reservoir. Rapid temperature changes are bad!
pH Level of the Water
The pH of the water will determine if the nutrients placed in the water are available for the plants. For example, if you are using city water that has added calcium carbonate (often used to raise the pH of water to prevent pipes from corroding), the iron in your solution can become unavailable. This can lead to a deficiency resulting in yellow and weak leaves. While plants prefer a pH range of 5.8 to 6.2, a pH range of 5.5 to 7.0 is safe for hydroponics growing. Remember, too much adjusting can cause a lot of stress and damage to the plants. Drifts beyond this range should be adjusted. If you're getting sudden and drastic shifts, be sure to check for a malfunctioning pH meter.
pH Level of the Media
Unstable pH can also be caused by low-quality growing media. To test they media, simply put a sample into distilled or de-ionized water in a clean cup. Let it sit for a bit, then test the pH of the water. Take note of the pH, let it sit for a while longer, test it again and keep repeating the process. Keep doing this for up to a week or until the pH has stabilized. If the pH is rising into the 8.0, 9.0, or 10.0 range avoid using that media, as it could stress or even kill the plants.
When to Change the Nutrient Solution
This depends on a lot of factors. What type of plant is being grown? How many and what size are the plants? How large is the reservoir and hw good is the water? What kind of nutrients and how good are they? What's the temperature and humidity in the growing environment? What type of hydro system is being used? This is why hydro growers tend to take a lot of measurements and notes.
When you start with a fresh reservoir of nutrients, write down the date, pH and PPM of the solution. When the system has been running and the reservoir level drops, note the PPM, then add fresh water and note the PPM again. If the nutrient strength has dropped a lot, add some nutrients to bring the PPM back to where it should be. Record the amount of water added and keep recording the amount every time you top-up. When the total amount of water added equals the size of the reservoir, drain and replace the nutrient solution.
Disease Prevention
Keep your growing area clean and don't allow soil into the nutrient solution. Wipe your feet (or take off your shoes) and make sure your clothes don't have plant material from outside plants on them. Disease can spread rapidly, so avoid it by keeping the work environment clean and monitoring it closely. As soon as you see evidence of a diseased plant, remove and destroy it immediately. Then closely watch for any other infected plants. If it becomes a problem, remove any sick plants then drain and renew the nutrients. If possible, flush with fresh water for a day before draining again and refilling with fresh nutrient solution.
Understand They are Just Plants
Don't get overwhelmed or be intimidated. These are still just plants and they can take quite a bit of stress and still produce abundantly. However, a little bit of preparation and knowledge can help avoid problems down the road. And always remember that the more you grow the better you'll get at it.
Background information for this article was provided by Rogue Hydro.
Want more information? Read these articles:
Efficiency is the Future of Hydroponics
Hydroponics Mimics Inorganic Soil Chemistry
Hydroponics Starts with the Water
Is the pH of a Hydroponic Solution Really That Important?
Maintaining a Balanced pH in a Nutrient Solution
pH? Widely Used, Little Understood

Which Are the Еasiest Vegetables to Grow (and How to Grow Them)
Have you ever considered taking up gardening? It is a wonderful activity and hobby for many. It beautifies your surroundings and provides a vast plateau of health benefits. It's a great way to get some exercise, reduce stress and even boost your vitamin D intake.
In this article, we will show you the many benefits of gardening, what you need to get started and which are the easiest vegetables to grow as a beginner.
The Many Benefits of Gardening and Why It's Great
Gardening is a fantastic way to get outside, enjoy the fresh air and soak up some sunshine. It is also an excellent form of exercise that can help you burn calories, build strength, increase flexibility and improve cardiovascular health. Not to mention that it can also be a great way to spend time with family and friends or just to enjoy some peaceful time alone.
In addition to the physical health benefits, it has been proven to impact your mental health positively. Numerous studies have shown that spending more time with nature helps you avoid stress and anxiety. It also improves mood and even reduces the risk of dementia.
Taking up gardening indirectly boosts your vitamin D intake. You can bask in the sun's rays by spending time outside in your garden. Of course, always make sure to wear sun-safe gear, such as a hat and sunglasses. Needless to say, during the more extreme heat, you should also apply sunscreen to avoid burns.
What You Need to Get Started on Your Gardening Journey
If you're looking to get started in the wonderful world of gardening, there are a few things you'll need to get yourself in advance:
Gardening gloves – A good pair of gloves will help protect your hands from cuts, scratches, and dirt. Moreover, nowadays, you can find some pretty fancy in stores that will add some more fun to your hobby.
Watering can or hose – Water is essential for plants to thrive, so having a watering can or hose to keep them hydrated is a must. You need to consider the size of your garden and the type of plants you want to add before choosing the best option.
Soil – Good soil is crucial for healthy plants. You can buy it at a gardening store, or you can make your own by using compost. Remember that you need to have healthy soil, so your plants can be healthy too. Additionally, you should check what type of soil the plants you want prefer before buying any.
Seeds or seedlings – Whether you get them online or from the gardening store, it's best to start with plants that are easy to grow. A fantastic way is to collect seeds from plants you already have access to, like tomatoes. You can also ask friends and family to give you some of theirs.
The perfect place – Finally, you'll need to choose a spot for your garden. The ideal location in your garden has a lot of sunlight. You'll also need to ensure the area is well-drained so your plants don't get too wet.
Once you have the essentials, you must decide what type of beds you want for your garden. You need to decide this before the planting process. Of course, there are a few options to consider:
Pots – if you have limited space in your garden, pots are the ideal solution for you. They come in all shapes and sizes, providing much-needed flexibility for your crops. Many common plants grow well in pots, such as tomatoes, lettuce, beans, peppers and radishes.
Raised beds – If you have a more spacious garden, then raised beds are ideal for you. They are a very cheap option that makes for a great weed barrier. The downside to raised beds is that they are not easily movable, unlike pots.
Directly in the soil – This is the traditional method of growing vegetables, which has been used for centuries. To make this method work, you must first till and amend the soil.
Tilling – Tilling is relatively straightforward nowadays as you can borrow or rent a tiller, making the work much easier. Before you add any soil amendments, consider testing your soil to check what it needs. An advantage of sowing directly in the soil is that it's ideal for companion planting.
The Easiest Vegetables to Grow
Gardening is supposed to be fun. Yes, we can grow our food, which is part of our survival skills, but it must be fun. Along with that, growing vegetables is not that hard to do. Many vegetables are pretty easy to be grown and require little gardening maintenance. Some of these are:
Tomatoes – They are an excellent choice for beginners as they are easy to grow and produce a lot of fruit. They thrive in warm weather and look beautiful in your garden. Moreover, there are a lot of different kinds in different colours and flavours you can try to grow.
Leafy Salad Greens – The easiest varieties to look after indoors are spinach, kale, and arugula. It takes them about 30 days to grow, and they do not require special attention. They prefer warm weather and grow best at 15.5°C. In no time, you will be able to create the perfect salad for your healthy diet.
Zucchini – This is a fast-growing vegetable that is easy to grow and produces a lot of fruit. They need 6 hours of direct sunlight each day, so choosing a sunny spot is vital.
Carrots – Carrots are very space-efficient as they don't require much room to grow. They do, however, require deeper soil than other veggies. Like salad greens, they are
cool-tolerant and thrive at around 60° F(15.5°C).
Radishes – They are one of the easiest vegetables to grow and can be harvested in as little as four weeks. They do not require much sunlight. What you need to take into consideration if you decide to grow radishes is that you need to leave enough space for their bulbs to grow.
Conclusion
In conclusion, gardening is a great way to get out into the sun, exercise, and improve your overall health and well-being. It doesn't require a lot of equipment, and you can start with easy-to-grow vegetables. So, grab your gloves, trowel, watering can, soil and seeds, and start your gardening journey today!