Garden & Greenhouse Cover Story – Forever Flowering Greenhouses Licensed Producer Greenhouse
Light deprivation has become a popular growing technique used by many greenhouse horticulturists. Light deprivation, also known as "light dep", is an agricultural growing technique that uses shade cloth or black out material to control how much light the plants receive and also how often the plants receive the light. The darkness created by the blackout material "tricks" the plants into responding to the changes in the photoperiod. By using a light deprivation technique and, therefore, having complete control over the photoperiod, a horticulturist can mimic seasonal changes. For example, a grower with a light deprivation greenhouse could initiate fruiting or flowering in the plants long before the plants would naturally go through this process. Light deprivation allows horticulturists to reduce the time it takes a crop to reach maturity and this equates to multiple harvests per year (compared with one harvest per year when relying solely on Mother Nature). One company has propelled itself ahead of the rest as the leader of light deprivation. That company is Forever Flowering Greenhouses, or FFG.
Forever Flowering Greenhouses (FFG)
Forever Flowering Greenhouses, founded in 2006 by Jonathan Valdman, is a leader in both light deprivation products and techniques. Since its inception, FFG has focused on sustainability and the reduction of horticulturist's carbon footprints. It supplies only the highest quality products that are designed to lower a grower's monthly overhead costs, while ensuring large yields of flowers, vegetables, and herbs. Perhaps most importantly, Forever Flowering Greenhouses is a company founded on experience. This is a company started by farmers to best serve other farmers. Two decades worth of experience in the fields spawned the product ideas that would benefit others. Each growing season provided a deeper understanding of the plants, the plant's needs, and the techniques that worked best.
All in all, experience is what allowed Forever Flowering Greenhouses to create a growing environment that requires less daily input and reduces the overall margin of error. As experienced light deprivation growers, the folks at FFG came to understand the ins-and-outs of light deprivation and how to create greenhouses that best served the needs of light deprivation growers. It's not just the growers at FFG that have experience in their field. Forever Flowering Greenhouses' engineering department is backed by over 40 years of experience. FFG offers multiple professional grade greenhouses, all of which meet strict NGMA greenhouse standards. The latest line of pre-fabricated greenhouses, known as the Licensed Producer (LP) Greenhouses, sets the bar even higher by creating one of the greatest light deprivation greenhouse setups of all time.
Licensed Producer (LP) Greenhouse
The Licensed Producer Greenhouse is the direct result of decades of cultivation experience and knowledge combined to maximize productivity, increase efficiency, and streamline workflow. Each LP is constructed of the highest quality materials (tubular galvanized steel) and is built for longevity, effectiveness, and reliability. The LP Greenhouse is separated into multiple growing sections for flowering and vegetative growth. In fact, the LP has a 3:1 ratio of space for flowering and vegetative growth, respectively. There is also a central corridor which separates the vegetative and flowering sections. This central corridor is ideal for equipment operation and for clean and secure movement of plant material. If desired, the entire structure can be set up as flowering only, which means the horticulturist would need a separate vegetative structure/area.
The Licensed Producer Greenhouse is available in five different widths: 18', 24', 30', 36', and 42'. The 12' on-center columns and truss spacing allow more light into the greenhouse and give more freedom of movement within the structure. One of the biggest advantages of building a Licensed Producer Greenhouse is its 80%
reduction in concrete costs (compared with other leading greenhouse designs). The reduction in concrete costs comes from the LP's design, which only calls for concrete under the footings and central corridor, instead of floating a concrete slab under the entire structure. The LP Greenhouse comes with a 6:12 pitched roof and specialized condensation control with the structure's unique condensation controlling purlins and air circulation. In fact, the LP is considered a "dry house" due to its built-in condensation controls. Built to last, the four inch square sidewall columns and knee braces provide ample protection against strong winds. The pitched roof easily sheds snow to decrease heavy snow loads. A LP Greenhouse can also be custom engineered for ultra-high snow and wind loads.
When combined with the optional ground cover, rolling benches, bench heat, supplemental lighting, and dehumidification, the Licensed Producer Greenhouse is the ideal structure for year-round production. The LP utilizes passive cooling through its side and double ridge vents. This greenhouse is also ideal for commercial applications with gutter-connected options. Although the standard eave height is 14', optional gutter heights (10' and 12') are available upon request; however, they may require custom engineering. Another unique
option of the LP Greenhouse is that a section of the frame can be glazed with sheet metal and insulated for use as an office or warehouse space. For example, instead of using a section as a vegetative area, the section could be turned into an office space that is directly connected to the growing space. This creates a more fluid and secure work environment. The Licensed Producer Greenhouse is low angle, making it ideal for winter lighting. The polycarbonate glazing makes the LP a more secure structure than many of the other greenhouses on the market. All LP Greenhouses meet NGMA engineering standards. The LP is also available with Forever Flowering Greenhouses Auto Flowering automated light deprivation kit with manual override.
Local Codes and Time Frames
Before purchasing any greenhouse, it is a good idea for the grower to research his or her local codes to make sure the structure will be approved. Greenhouses can be purchased from FFG as "non-code" or "code" structures. "Non-code" greenhouses purchased from Forever Flowering Greenhouses are still engineered and built to NGMA standards, but do not carry the engineer's "wet stamp". In some states and counties where the job site is zoned as Agricultural Land, certain exemptions can be made for building permits and, in some cases, the buildings do not require a "wet stamp". In other situations, structures that are "code" structures are stamped and prepared specifically for the state and county in which they will be built.
At Forever Flowering Greenhouses, once the greenhouse engineering process is complete, the plans are sent to the customer or general contractor for permit application. FFG supplies the information needed to apply for the permit, but does not actually apply for or take care of the permit process. Once the permit is granted, the greenhouse order can be placed.
On average, it takes roughly 4-6 weeks (depending on the particular state) to complete the engineering process. If a "code structure" is a requirement, engineering should be the first step a customer or general contractor takes. Completing the engineering process before purchasing could save the customer thousands of dollars, not to mention a lot of time and energy. The engineering process will help the consumer determine if any additional materials are needed to make the greenhouse up to code and/or if there are any changes that may affect the original estimate. All in all, getting the engineering process done first will let the consumer and/or general contractor know exactly what will be needed and will provide a better estimate of the total cost of the project.
There is a reason Forever Flowering Greenhouses is a leader in light deprivation products and techniques: years of experience. Its experience combined with a desire to bring innovative light deprivation products to the market and allow other horticulturists to obtain all the benefits light deprivation has to offer are what make Forever Flowering Greenhouses the ultimate resource for all things light deprivation related. Its products include not only greenhouses, but also specialty light deprivation fabrics, breathable walls (light tight air exchanger), and commercial dehumidifiers. FFG also offers custom engineering and consulting. With a focus on sustainability and lessening a grower's carbon footprint, Forever Flowering Greenhouses has grouped together the highest efficiency light deprivation greenhouse products that are all designed to maximize a horticulturist's return on investment. The latest creation, the Licensed Producer Greenhouse, is another shining example of how Forever Flowering Greenhouses has earned its place at the top of the light deprivation sector of horticulture.
For more information call 888.784.4687, Email info@foreverflowering.net or visit LightDep.com or follow them @foreverfloweringreenhouses.

Red Maeng Da Vs. Red Bali Kratom: What's The Difference?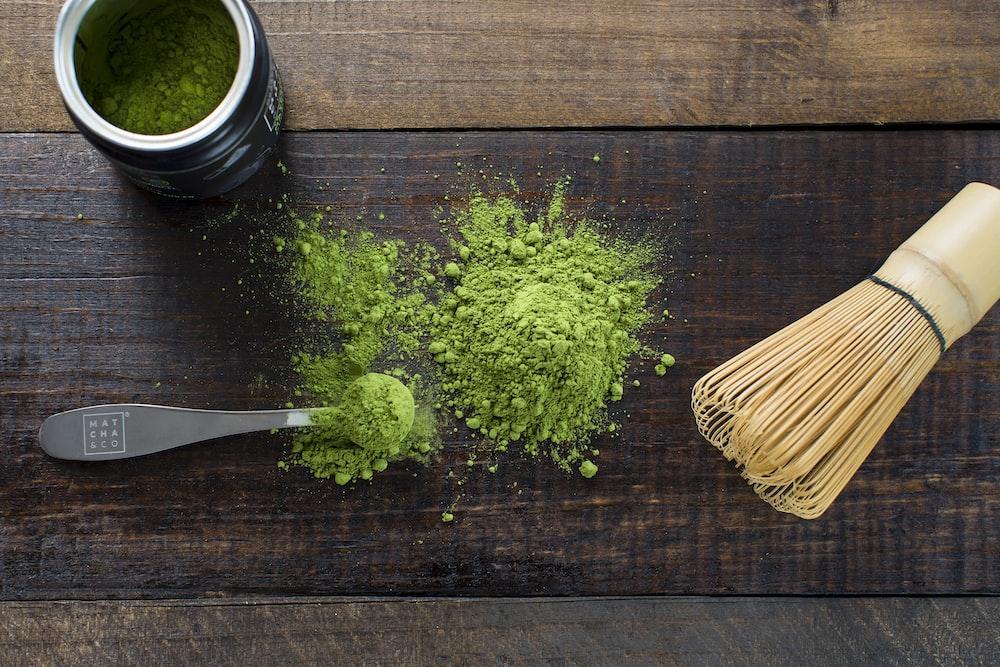 If you're interested in trying kratom, you may have seen Red Vein Maeng Da and Red Vein Bali Kratom. Both red kratom strain are popular among the world's users, but what's the difference between them?
This article will compare red maeng da vs red bali kratom, including its effects, dosage, and more. Both of these red strains are very popular and have many similarities. Though there are similarities between both strains, they do have some differences.
Keep reading to learn more about the red Maeng da and the red Bali strain, and find out which one is right for you!
Red Maeng Da Kratom Strains
Red Maeng Da Kratom strains are among the most popular strains of kratom. They are known for their high levels of alkaloids, which gives them their distinctive red color. They are also known for their powerful effects.
Red Maeng Da kratom strains are typically grown in the rainforests of Indonesia. The name "Maeng Da" actually means "pimp grade" in Thai, which is ideal given the strain's reputation for being one of the strongest kratom strains.
These strains can be found in various forms, including powder, capsules, and leaves. The most popular way to take Red Maeng Da kratom is in capsule form, allowing for more precise dosage.
It is also popular for making kratom tea, as the leaves can be steeped in hot water to make tea.
As a result, some kratom fans feel that the name Maeng Da implies excellent quality and potency. If you're one among the many kratom users looking for high quality red kratom strains or good quality kratom products, Red Maeng Da might be the way to go.
But it is essential to consult a medical professional before taking prescription medication or being affected by a serious medical condition, as it sometimes tends to have the opposite effect.
Red Bali Strains
When it comes to taking red Bali kratoms, there are some facts that you should know. Red vein strains are obtained from a method called grafting.
It is a process in which two different red vein plants are mixed to get the result of a combined characteristic.
Red Bali is one of kratom's most famous red strains. Not only is it popular, but it is also one of the high-potency strains.
Many believe that red Bali is the most muscular strain of kratom as it might help relieve pain and physical discomfort. If you're looking for a potent pain reliever, kratom experience, or mood enhancement, red Bali is the way to go.
Comparing Red Maeng Da Vs. Red Bali Kratom?
Red Maeng Da vs. Bali kratoms – They are two different essential kratom strains of the same plant.
Both strains are sold as dietary supplements and are widely used for their purported relaxing effects.
While their organic compounds share some similarities, there are also some crucial differences between these two strains.
Dosage
Their universal doses are the first comparison of red Maeng da vs. red Bali kratom. For red Maeng Da, the recommended dose is between 2-4 grams, while for red Bali, the recommended dose is between 3-5 grams. Red Bali can be quite sedating, causing you to feel tired in higher doses (5+ grams).
Color Of Veins
The following comparison between red Maeng da vs. red Bali kratoms is the color of their veins.
Red Maeng da has red veins, and red Bali has green veins. The different colors indicate different alkaloid profiles. Red Maeng da typically has a higher concentration of mitragynine, while red Bali has a higher concentration of 7-hydroxymitragynine.
Red Maeng da is more stimulating, while red Bali is more sedating. Red Maeng da is more energizing and is better for daytime use. Red Bali is better for nighttime use because it can help you relax and fall asleep.
The color of kratom veins is just one of the many factors that determine its effects. Other factors include the strain, the region it's from, the quality, and how it's prepared.
Red Kratom Strain: Mature Leaves Available
On the other hand, Red kratom is said to be the most sedating of all kratom vein colors. They're also famous for providing Chronic Pain relief and relaxation.
Green Maeng Da Vein: Middle Years Leaves
Next, Green kratom is said to be in the middle of the White and Red kratom strain. They're also famous for providing a balance of both Sedation and Stimulation.
Efficacy
Both red Maeng Da and Bali kratom are effective in providing pain relief, but red Maeng Da is more potent and has longer-lasting pain-relieving effects.
User Experience
Some kratom enthusiasts prefer red Maeng Da for its relaxing effect, while others find red Bali to be more mood-boosting. Ultimately, it comes down to personal preference.
When comparing both kratoms, it is clear that both kratoms have their unique benefits.
Red Maeng Da is more potent and has a longer-lasting effect, while red Bali is more relaxing. Ultimately, the decision of which strain to take comes from personal preferences.
Origin
Red Maeng Da originates from Thailand and gets its name from a water bug called "Maeng" Conversely, red Bali kratoms come from Indonesia.
The difference in origin can affect the user experience as each kratom can offer different benefits. For example, Red Maeng Da is more energized, while Red Bali is more relaxed.
Alkaloids
Mitragynine and 7-hydroxy mitragynine, which bind the opioid receptors, are two essential alkaloids in kratom.
Red Bali kratoms and Red Maeng Da kratom include a variety of alkaloids, including these two in particular.
Other alkaloids are also present. You will discover that the alkaloids provided by each strain will vary from one another.
Location
Red Maeng Da is domestically grown in Thailand, while red Bali is grown on the Indonesian island. Red Maeng da can be found in some countries, but you have to look for the legality in places like San Diego, Rhode Island, Sarasota county, and union county.
Daytime Energy Levels
Red Maeng Da vs. Red Bali Kratom – These kratom strains come from the same family of trees, the Mitragyna Speciosa.
The difference between the two strains lies in their potency and effects. Maeng Da is widely considered the most potent strain of kratom, while Red Bali is known for its relaxing effect.
Potency
While kratom is still in the process of getting approved by the FDA as a dietary supplement, many medical professionals believe in its potential as a supplemental dietary product.
Compared to Red vein Bali, Red Maeng Da appears to be less potent but more balanced. Red Maeng Da is often used as a pain reliever, while Red Bali is commonly used to alleviate discomfort and enhance mood.
Popularity
Red Bali is one of the most popular kratoms because it boosts mood and provides relaxation. Red Maeng Da is also a popular strain, but it is more well-known for its potent effects.
Which One Should You Try?
There is no definitive answer related to it. It ultimately comes down to personal preference. Some people prefer red maeng da for its potent effects, while others find red bali more relaxing.
Try out both strains to see which one works. Red Maeng Da and Red Bali kratom are two of the most popular strains of kratom.
Both kratoms offer a variety of benefits, including relief from pain, increased energy levels, and improved mood. Red Maeng Da is more potent, while red Bali is more relaxing.
Final Thoughts
While red Maeng Da is more potent, red Bali is more relaxing. Ultimately, the decision of which strain to take comes from one's experience of using it. It is essential to start with a low dose and increase it gradually to avoid side effects.