Garden & Greenhouse Cover Story – Forever Flowering Greenhouses Licensed Producer Greenhouse
Light deprivation has become a popular growing technique used by many greenhouse horticulturists. Light deprivation, also known as "light dep", is an agricultural growing technique that uses shade cloth or black out material to control how much light the plants receive and also how often the plants receive the light. The darkness created by the blackout material "tricks" the plants into responding to the changes in the photoperiod. By using a light deprivation technique and, therefore, having complete control over the photoperiod, a horticulturist can mimic seasonal changes. For example, a grower with a light deprivation greenhouse could initiate fruiting or flowering in the plants long before the plants would naturally go through this process. Light deprivation allows horticulturists to reduce the time it takes a crop to reach maturity and this equates to multiple harvests per year (compared with one harvest per year when relying solely on Mother Nature). One company has propelled itself ahead of the rest as the leader of light deprivation. That company is Forever Flowering Greenhouses, or FFG.
Forever Flowering Greenhouses (FFG)
Forever Flowering Greenhouses, founded in 2006 by Jonathan Valdman, is a leader in both light deprivation products and techniques. Since its inception, FFG has focused on sustainability and the reduction of horticulturist's carbon footprints. It supplies only the highest quality products that are designed to lower a grower's monthly overhead costs, while ensuring large yields of flowers, vegetables, and herbs. Perhaps most importantly, Forever Flowering Greenhouses is a company founded on experience. This is a company started by farmers to best serve other farmers. Two decades worth of experience in the fields spawned the product ideas that would benefit others. Each growing season provided a deeper understanding of the plants, the plant's needs, and the techniques that worked best.
All in all, experience is what allowed Forever Flowering Greenhouses to create a growing environment that requires less daily input and reduces the overall margin of error. As experienced light deprivation growers, the folks at FFG came to understand the ins-and-outs of light deprivation and how to create greenhouses that best served the needs of light deprivation growers. It's not just the growers at FFG that have experience in their field. Forever Flowering Greenhouses' engineering department is backed by over 40 years of experience. FFG offers multiple professional grade greenhouses, all of which meet strict NGMA greenhouse standards. The latest line of pre-fabricated greenhouses, known as the Licensed Producer (LP) Greenhouses, sets the bar even higher by creating one of the greatest light deprivation greenhouse setups of all time.
Licensed Producer (LP) Greenhouse
The Licensed Producer Greenhouse is the direct result of decades of cultivation experience and knowledge combined to maximize productivity, increase efficiency, and streamline workflow. Each LP is constructed of the highest quality materials (tubular galvanized steel) and is built for longevity, effectiveness, and reliability. The LP Greenhouse is separated into multiple growing sections for flowering and vegetative growth. In fact, the LP has a 3:1 ratio of space for flowering and vegetative growth, respectively. There is also a central corridor which separates the vegetative and flowering sections. This central corridor is ideal for equipment operation and for clean and secure movement of plant material. If desired, the entire structure can be set up as flowering only, which means the horticulturist would need a separate vegetative structure/area.
The Licensed Producer Greenhouse is available in five different widths: 18', 24', 30', 36', and 42'. The 12' on-center columns and truss spacing allow more light into the greenhouse and give more freedom of movement within the structure. One of the biggest advantages of building a Licensed Producer Greenhouse is its 80%
reduction in concrete costs (compared with other leading greenhouse designs). The reduction in concrete costs comes from the LP's design, which only calls for concrete under the footings and central corridor, instead of floating a concrete slab under the entire structure. The LP Greenhouse comes with a 6:12 pitched roof and specialized condensation control with the structure's unique condensation controlling purlins and air circulation. In fact, the LP is considered a "dry house" due to its built-in condensation controls. Built to last, the four inch square sidewall columns and knee braces provide ample protection against strong winds. The pitched roof easily sheds snow to decrease heavy snow loads. A LP Greenhouse can also be custom engineered for ultra-high snow and wind loads.
When combined with the optional ground cover, rolling benches, bench heat, supplemental lighting, and dehumidification, the Licensed Producer Greenhouse is the ideal structure for year-round production. The LP utilizes passive cooling through its side and double ridge vents. This greenhouse is also ideal for commercial applications with gutter-connected options. Although the standard eave height is 14', optional gutter heights (10' and 12') are available upon request; however, they may require custom engineering. Another unique
option of the LP Greenhouse is that a section of the frame can be glazed with sheet metal and insulated for use as an office or warehouse space. For example, instead of using a section as a vegetative area, the section could be turned into an office space that is directly connected to the growing space. This creates a more fluid and secure work environment. The Licensed Producer Greenhouse is low angle, making it ideal for winter lighting. The polycarbonate glazing makes the LP a more secure structure than many of the other greenhouses on the market. All LP Greenhouses meet NGMA engineering standards. The LP is also available with Forever Flowering Greenhouses Auto Flowering automated light deprivation kit with manual override.
Local Codes and Time Frames
Before purchasing any greenhouse, it is a good idea for the grower to research his or her local codes to make sure the structure will be approved. Greenhouses can be purchased from FFG as "non-code" or "code" structures. "Non-code" greenhouses purchased from Forever Flowering Greenhouses are still engineered and built to NGMA standards, but do not carry the engineer's "wet stamp". In some states and counties where the job site is zoned as Agricultural Land, certain exemptions can be made for building permits and, in some cases, the buildings do not require a "wet stamp". In other situations, structures that are "code" structures are stamped and prepared specifically for the state and county in which they will be built.
At Forever Flowering Greenhouses, once the greenhouse engineering process is complete, the plans are sent to the customer or general contractor for permit application. FFG supplies the information needed to apply for the permit, but does not actually apply for or take care of the permit process. Once the permit is granted, the greenhouse order can be placed.
On average, it takes roughly 4-6 weeks (depending on the particular state) to complete the engineering process. If a "code structure" is a requirement, engineering should be the first step a customer or general contractor takes. Completing the engineering process before purchasing could save the customer thousands of dollars, not to mention a lot of time and energy. The engineering process will help the consumer determine if any additional materials are needed to make the greenhouse up to code and/or if there are any changes that may affect the original estimate. All in all, getting the engineering process done first will let the consumer and/or general contractor know exactly what will be needed and will provide a better estimate of the total cost of the project.
There is a reason Forever Flowering Greenhouses is a leader in light deprivation products and techniques: years of experience. Its experience combined with a desire to bring innovative light deprivation products to the market and allow other horticulturists to obtain all the benefits light deprivation has to offer are what make Forever Flowering Greenhouses the ultimate resource for all things light deprivation related. Its products include not only greenhouses, but also specialty light deprivation fabrics, breathable walls (light tight air exchanger), and commercial dehumidifiers. FFG also offers custom engineering and consulting. With a focus on sustainability and lessening a grower's carbon footprint, Forever Flowering Greenhouses has grouped together the highest efficiency light deprivation greenhouse products that are all designed to maximize a horticulturist's return on investment. The latest creation, the Licensed Producer Greenhouse, is another shining example of how Forever Flowering Greenhouses has earned its place at the top of the light deprivation sector of horticulture.
For more information call 888.784.4687, Email [email protected] or visit LightDep.com or follow them @foreverfloweringreenhouses.

The Ultimate Indoor Cleaning Manual: From Clutter to Comfort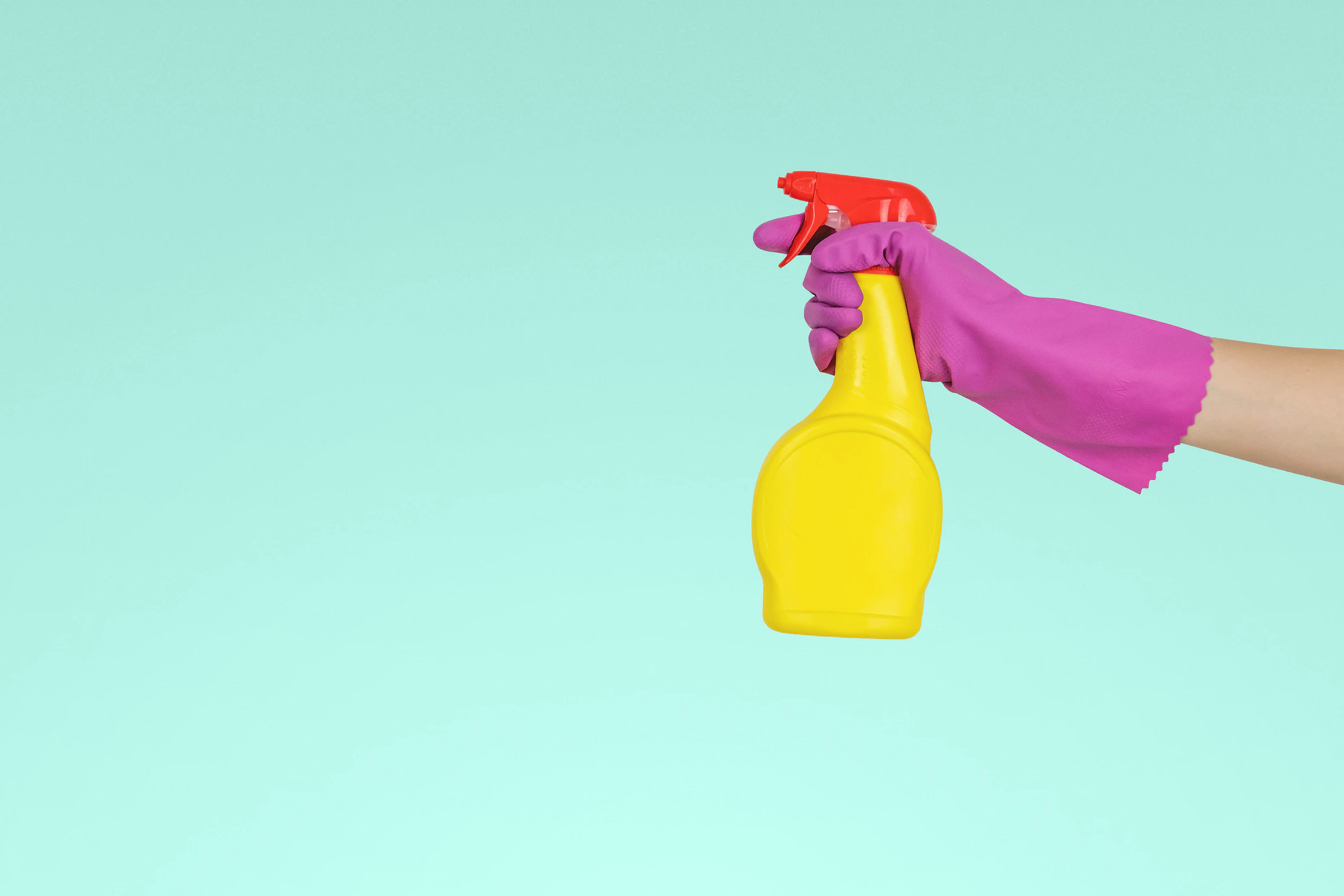 You're drowning in mess and don't know where to start? Dive into our ultimate indoor cleaning guide.
It's all about transforming your chaotic space into a cozy haven. We'll walk you through essential supplies, cleaning frequencies, and room-by-room strategies.
Plus, we'll tackle stubborn stains and give you expert tips to keep your home sparkling.
Ready to roll up your sleeves? Let's turn your home into the sanctuary you deserve.
Understanding Cleaning Frequencies
In light of maintaining a clean home, it's crucial to understand that cleaning tasks fall into five main categories: daily, weekly, monthly, seasonal, and yearly.
Your daily tasks, such as dishwashing and tidying, keep your home running smoothly.
Weekly and monthly chores, like vacuuming and deep-cleaning the bathroom, prevent buildup and save you time in the long run.
Seasonal tasks might include washing windows or deep-cleaning carpets, typically undertaken in spring or fall.
Yearly tasks might be those big projects like cleaning out the garage or washing the exterior of your house.
Essential Cleaning Supplies
You will need these basic cleaning supplies to effectively maintain your home:
a broom
a vacuum, a mop and bucket, or a steam mop or steam cleaner like Aqua Pro Vac
microfiber cloths
sponges
These tools are your household's best friends when it comes to cleaning. The broom sweeps away dust and dirt, while the vacuum tackles carpets and rugs.
The mop's wet cleaning abilities are perfect for hard floors.
Microfiber cloths are a godsend. They're reusable, eco-friendly, and excellent at grabbing dust and dirt.
Lastly, sponges are your go-to for scrubbing tasks.
Quick Cleaning Tips
Let's dive into some quick cleaning tips that can make your chores easier and more efficient.
Always have your cleaning supplies ready.
Categorize your tasks into daily, weekly, monthly, seasonal, and yearly. This ensures you're not overwhelmed and helps maintain a clean home.
For a quick clean-up, start by gathering trash from each room, collecting dishes, and starting a load of laundry. Clear clutter by putting items back in their proper places.
Remember that occasional deep cleanings, like washing your oven or windows, are just as important.
Comprehensive Cleaning Tutorials
Once you've got the right supplies and know how frequently to clean, half the battle is won. To further your skills, we'll cover some essential cleaning tutorials:
Fake a Clean House Fast
To fake a clean house, follow these quick steps:
Grab a laundry basket and walk through the main rooms. Scoop up anything that doesn't belong and stash the basket out of sight—in a closet or another room. Don't worry about sorting items now; just clear surfaces and floors.
Take a microfiber cloth and quickly wipe down any dusty spots on tables, TV stands, and other surfaces. If there's no time for a full dusting, focus on areas at eye level and spots where the light shines directly.
Align magazines, remotes, and coasters on your coffee table. Fluff and arrange couch pillows neatly, and fold throw blankets for an instantly orderly look.
Grab a damp cloth or cleaning wipe to quickly clean any conspicuous smudges or spills on countertops, mirrors, or glass surfaces that catch the eye.
Only do the most visible areas — like the living room and hallway. Don't worry about every corner; quickly remove visible dust, dirt, or crumbs.
Close the shower curtain, straighten towels, and wipe down the sink and counter. Replace the toilet roll with a full one and lower the toilet lid.
Put dishes into the dishwasher or stack them neatly in the sink. Wipe down counters, and use a cloth to quickly go over the refrigerator handle and any other high-touch areas.
Open windows to let in fresh air or light a candle for a pleasant scent. Lower the lights to create a cozy feel and hide less-clean areas, and consider turning on some background music.
Clean a Shower Curtain and Liner
To keep mold and mildew at bay, take down your shower curtain and liner and wash them in the washing machine with a couple of bath towels (to prevent wrinkling).
Use a gentle detergent and add 1/2 cup of baking soda during the wash cycle, followed by 1/2 cup of vinegar during the rinse cycle. Hang the curtain and the liner back up to air dry fully.
For extra tough mildew stains, pre-treat with a mixture of baking soda and water, or use a spray-on mildew remover before washing.
Clean a Top-loading Washing Machine
Keep your clothes smelling fresh by cleaning your top-loading washer regularly. Set the washer on the hottest, longest setting and add four cups of white vinegar to the water.
After a few minutes, pause the cycle and let the vinegar water mix sit for an hour. During this time, you can dip a scrubber in the vinegar water and clean around the top of the drum, the lid, and other parts of the washer.
After an hour, continue the cycle, then run another hot water cycle with a cup of baking soda to rinse out the vinegar and any loosened grime. Wipe down any remaining residues with a clean cloth.
Clean Your Oven
Start by removing the oven racks and soak them in hot, soapy water. Create a paste with baking soda and water and spread it throughout the inside of the oven, avoiding the heating elements.
Leave the paste on for several hours or overnight for best results. Use a plastic scraper to lift away the grime, then wipe the surfaces with a damp cloth.
Clean the glass door with a mixture of baking soda and water, and once all the residue has been removed, return the oven racks.
Clean Windows
For gleaming windows that invite sunlight into your home, mix equal parts water and vinegar in a spray bottle. Spray generously onto the glass and wipe away with a microfiber cloth, using circular motions to avoid streaks.
For any stubborn spots, rub gently with a cloth dampened in the water-vinegar solution. Don't forget to wipe the window frame and sill.
For best results, clean your windows on a cloudy day to prevent the sun from drying the solution too quickly and leaving streaks.
Room-by-Room Cleaning Guide
To tackle your home on a room-by-room basis and ensure no corner goes untouched:
Start with the most used areas like the kitchen or living room.
Equip yourself with your basic cleaning supplies and start by picking up any clutter, wiping down surfaces, vacuuming or sweeping the floor, and then mopping if necessary.
Move onto the less used rooms such as bedrooms and offices, following the same sequence.
Don't forget bathrooms – scrubbing the tub, sink, and toilet, and mopping the floor are essential here.
Remember, regular maintenance will make these tasks easier over time.
Dealing With Stubborn Stains
Stains can be pesky and really put a damper on your pristine home. Here are some simple ways to deal with obstinate stains:
Baking Soda Solution: Works wonders on most hard surfaces.
Vinegar and Water: Ideal for glass and mirrors.
Rubbing Alcohol: Perfect for removing ink and marker stains.
Hydrogen Peroxide: Great for stubborn bathroom stains.
Lemon and Salt: Natural alternative for rust and mildew.
Conclusion: Maintaining a Clean Home
A tidy environment not only brightens your mood but also reduces the time dedicated to intense cleaning sessions. So how do you maintain cleanliness consistently?
Start by creating a simple cleaning schedule that suits your routine. Divide tasks into daily, weekly, and monthly categories.
Small daily tasks like washing dishes, sweeping, and tidying up can prevent clutter accumulation.
Weekly tasks might include vacuuming and dusting, while your monthly schedule could include deeper cleaning tasks such as washing windows or cleaning the oven.