Another gardening season is almost upon us, and the 2008 rose catalogs are beckoning!  It's a good thing we can fit lots of rose plants into a small space because the new varieties keep getting easier to grow and harder to resist!
There are roses to fit every landscape plan, from the endearing miniatures to the large magnificent shrubs and climbers, and everything in between.  I love them all, and tend to buy every rose that strikes my fancy, no matter what category it fits into.  Plants that turn out to be too big or too small can be moved to another spot, and plants that I just don't like get shovel-pruned.
But rosarians who are more practical than I are wise to select plants that will fit your climate, your landscape, and your rose requirements.  It's best to decide exactly what you're able to offer your roses, and what you want them to do for you.  The first consideration is climate.  Most all modern roses can be grown in all climates, but may require different levels of care.  If you live in a climate where winters are cold, there are lots of roses available that don't require winter protection.  But nearly all hybrid teas and many floribundas will need a shovelful of soil over the crown of the plant in late fall.  Look for "own-root" roses if you're not inclined to provide winter protection.
Consider your micro-climate as well because roses need as close to full sun as possible.  Don't plant roses where they won't get at least 6 hours each day.  If your yard is protected from winter winds, you can get away with less winter protection.
So what type of rose do you want?  There are some considerations there, too.  First, it's most important to select roses you love.  A rose that makes your heart sing may not be the most carefree one– which is fine, but be prepared to expend a little extra effort to keep it happy.  For example, the hybrid teas, with their huge, perfect flowers on long cutting stems are my favorite roses, and I grow a couple of hundred of them.  But I live in cold Massachusetts, next to a pasture where the winter winds can desiccate rose canes in no time flat.  So I spend a lot of time protecting them from winter's wrath.  But I consider the results– armloads of magnificent blooms every day, all summer long– well worth the effort.
Then there's spraying.  Spraying roses really isn't a big deal.  The newer spray materials are used less frequently, are more effective, and are very safe to use.  But if you really, really don't want to do any spraying, select disease-free (or nearly disease-free) varieties.  The lovely rich red 'Home Run' is one of the few roses that are completely disease free in all climates.
On the other hand, remember that roses grow and bloom throughout the entire growing season, unlike most other perennials.  That continuous flower production is what makes roses so desirable.  But it also makes them perfect targets for a season's worth of garden pests.  Even roses that are listed as disease resistant, with only a couple of exceptions, will most likely get some blackspot during long, cool wet-weather periods, or a touch of powdery mildew in hot, dry climates.  You probably spray an insecticide or insecticidal soap on all of your plantings anyway, so it's easy to add a little fungicide to the mix.
Grow the roses you love.  Otherwise, why bother?  But roses can be functional, too.  There are hundreds of miniature rose varieties, for example.  Miniature climbers can grow twelve feet tall, and micro-minis might grow to only three inches tall, but all mini roses have small flowers and leaves that are in perfect proportion.  Mini climbers are perfect for anywhere you'd plant a climbing rose.  Micro-minis are superb at the front of the perennial border, while regular minis fit nicely toward the front of the bed, in containers, or where a low-height mass planting would be effective.  A new miniature rose that has a very unusual, but absolutely endearing smoky reddish-orange color, is 'Coffee Bean.'  Its photos never do it justice, but if you need a foot-high rosebush that will bloom all the time and shake up your color senses, try 'Coffee Bean!'
Climbers solve a myriad of garden problems.  Large-flowered climbers can be used on fences or trellises to make great walls of flowers that might screen a dubious view or to enhance an entranceway.  Remember that climbing roses don't have tendrils that grab onto their support, as morning glories and other vines do. They have to be tied onto a fence or trellis, which makes them amazingly trainable and very versatile. Tie the canes horizontally to a fence and the flowers will form along the entire length of the cane. A spectacular display!  The world's newest climber is 'Candy Land,' which grows 10- to 12-foot canes and has perfectly formed pink and white striped hybrid tea-type flowers. It is to die for! If you need a wildly colorful climber, try the new 'Jacob's Robe,' with its clusters of multi-colored flowers. Wow!
But the closest to my heart are two new hybrid teas. Hybrid teas tend to grow tall and upright and have fewer, but bigger flowers, so they're best in a cutting garden or mixed in with the more floriferous floribundas. You'll fall in love with 'Falling in Love.' Even in cold climates, this hybrid tea is a vigorous grower. You won't believe that those delicate-looking, heart-rendingly beautiful, huge and perfectly formed pink and porcelain blooms grow on such a sturdy, hardy plant!
And then there's 'Dream Come True.'  It's a strikingly handsome hybrid tea that has exquisitely formed yellow blooms with a ruby red blush on each petal's edge.  It's an All-America Rose Selection award winner for 2008.
There truly is a rose for every purpose, so choose your 2008 roses to achieve your all your purposes.  Or just buy the ones you love.
Ann Hooper is a certified American Rose Society Consulting Rosarian.

Red Maeng Da Vs. Red Bali Kratom: What's The Difference?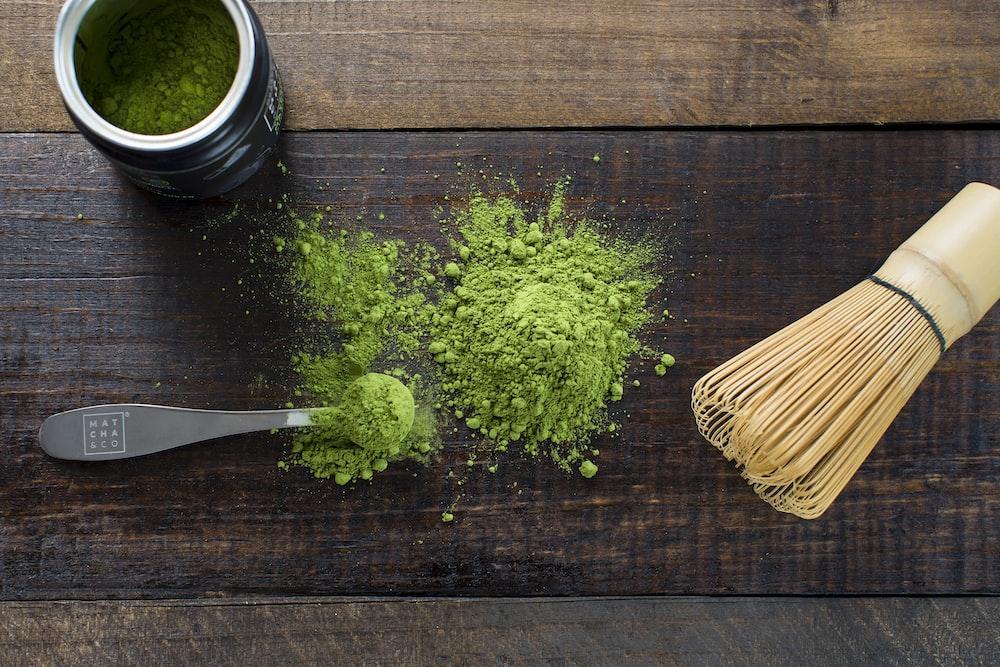 If you're interested in trying kratom, you may have seen Red Vein Maeng Da and Red Vein Bali Kratom. Both red kratom strain are popular among the world's users, but what's the difference between them?
This article will compare red maeng da vs red bali kratom, including its effects, dosage, and more. Both of these red strains are very popular and have many similarities. Though there are similarities between both strains, they do have some differences.
Keep reading to learn more about the red Maeng da and the red Bali strain, and find out which one is right for you!
Red Maeng Da Kratom Strains
Red Maeng Da Kratom strains are among the most popular strains of kratom. They are known for their high levels of alkaloids, which gives them their distinctive red color. They are also known for their powerful effects.
Red Maeng Da kratom strains are typically grown in the rainforests of Indonesia. The name "Maeng Da" actually means "pimp grade" in Thai, which is ideal given the strain's reputation for being one of the strongest kratom strains.
These strains can be found in various forms, including powder, capsules, and leaves. The most popular way to take Red Maeng Da kratom is in capsule form, allowing for more precise dosage.
It is also popular for making kratom tea, as the leaves can be steeped in hot water to make tea.
As a result, some kratom fans feel that the name Maeng Da implies excellent quality and potency. If you're one among the many kratom users looking for high quality red kratom strains or good quality kratom products, Red Maeng Da might be the way to go.
But it is essential to consult a medical professional before taking prescription medication or being affected by a serious medical condition, as it sometimes tends to have the opposite effect.
Red Bali Strains
When it comes to taking red Bali kratoms, there are some facts that you should know. Red vein strains are obtained from a method called grafting.
It is a process in which two different red vein plants are mixed to get the result of a combined characteristic.
Red Bali is one of kratom's most famous red strains. Not only is it popular, but it is also one of the high-potency strains.
Many believe that red Bali is the most muscular strain of kratom as it might help relieve pain and physical discomfort. If you're looking for a potent pain reliever, kratom experience, or mood enhancement, red Bali is the way to go.
Comparing Red Maeng Da Vs. Red Bali Kratom?
Red Maeng Da vs. Bali kratoms – They are two different essential kratom strains of the same plant.
Both strains are sold as dietary supplements and are widely used for their purported relaxing effects.
While their organic compounds share some similarities, there are also some crucial differences between these two strains.
Dosage
Their universal doses are the first comparison of red Maeng da vs. red Bali kratom. For red Maeng Da, the recommended dose is between 2-4 grams, while for red Bali, the recommended dose is between 3-5 grams. Red Bali can be quite sedating, causing you to feel tired in higher doses (5+ grams).
Color Of Veins
The following comparison between red Maeng da vs. red Bali kratoms is the color of their veins.
Red Maeng da has red veins, and red Bali has green veins. The different colors indicate different alkaloid profiles. Red Maeng da typically has a higher concentration of mitragynine, while red Bali has a higher concentration of 7-hydroxymitragynine.
Red Maeng da is more stimulating, while red Bali is more sedating. Red Maeng da is more energizing and is better for daytime use. Red Bali is better for nighttime use because it can help you relax and fall asleep.
The color of kratom veins is just one of the many factors that determine its effects. Other factors include the strain, the region it's from, the quality, and how it's prepared.
Red Kratom Strain: Mature Leaves Available
On the other hand, Red kratom is said to be the most sedating of all kratom vein colors. They're also famous for providing Chronic Pain relief and relaxation.
Green Maeng Da Vein: Middle Years Leaves
Next, Green kratom is said to be in the middle of the White and Red kratom strain. They're also famous for providing a balance of both Sedation and Stimulation.
Efficacy
Both red Maeng Da and Bali kratom are effective in providing pain relief, but red Maeng Da is more potent and has longer-lasting pain-relieving effects.
User Experience
Some kratom enthusiasts prefer red Maeng Da for its relaxing effect, while others find red Bali to be more mood-boosting. Ultimately, it comes down to personal preference.
When comparing both kratoms, it is clear that both kratoms have their unique benefits.
Red Maeng Da is more potent and has a longer-lasting effect, while red Bali is more relaxing. Ultimately, the decision of which strain to take comes from personal preferences.
Origin
Red Maeng Da originates from Thailand and gets its name from a water bug called "Maeng" Conversely, red Bali kratoms come from Indonesia.
The difference in origin can affect the user experience as each kratom can offer different benefits. For example, Red Maeng Da is more energized, while Red Bali is more relaxed.
Alkaloids
Mitragynine and 7-hydroxy mitragynine, which bind the opioid receptors, are two essential alkaloids in kratom.
Red Bali kratoms and Red Maeng Da kratom include a variety of alkaloids, including these two in particular.
Other alkaloids are also present. You will discover that the alkaloids provided by each strain will vary from one another.
Location
Red Maeng Da is domestically grown in Thailand, while red Bali is grown on the Indonesian island. Red Maeng da can be found in some countries, but you have to look for the legality in places like San Diego, Rhode Island, Sarasota county, and union county.
Daytime Energy Levels
Red Maeng Da vs. Red Bali Kratom – These kratom strains come from the same family of trees, the Mitragyna Speciosa.
The difference between the two strains lies in their potency and effects. Maeng Da is widely considered the most potent strain of kratom, while Red Bali is known for its relaxing effect.
Potency
While kratom is still in the process of getting approved by the FDA as a dietary supplement, many medical professionals believe in its potential as a supplemental dietary product.
Compared to Red vein Bali, Red Maeng Da appears to be less potent but more balanced. Red Maeng Da is often used as a pain reliever, while Red Bali is commonly used to alleviate discomfort and enhance mood.
Popularity
Red Bali is one of the most popular kratoms because it boosts mood and provides relaxation. Red Maeng Da is also a popular strain, but it is more well-known for its potent effects.
Which One Should You Try?
There is no definitive answer related to it. It ultimately comes down to personal preference. Some people prefer red maeng da for its potent effects, while others find red bali more relaxing.
Try out both strains to see which one works. Red Maeng Da and Red Bali kratom are two of the most popular strains of kratom.
Both kratoms offer a variety of benefits, including relief from pain, increased energy levels, and improved mood. Red Maeng Da is more potent, while red Bali is more relaxing.
Final Thoughts
While red Maeng Da is more potent, red Bali is more relaxing. Ultimately, the decision of which strain to take comes from one's experience of using it. It is essential to start with a low dose and increase it gradually to avoid side effects.